Today I'm going to share 6 leaky gut supplements.
Do you know how much research around Leaky Gut Syndrome I did when writing The Leaky Gut Meal Plan: 4 Weeks to Detox and Improve Digestive Health?
A lot. Like, more research than some people might want to do their whole lives. And here's the thing, the researched part of the book was way over word count. A lot of it had to be thinned out and cut down.
And this is okay because the book is now direct and to-the-point. I can still share everything else with you here.
The book gives you my top 6 leaky gut supplements. After I share those with you, I'll share some more miscellaneous thoughts that did not make the book. These are things I still think are good, valuable, and important.
6 Leaky Gut Supplements
Click HERE to save this post for later.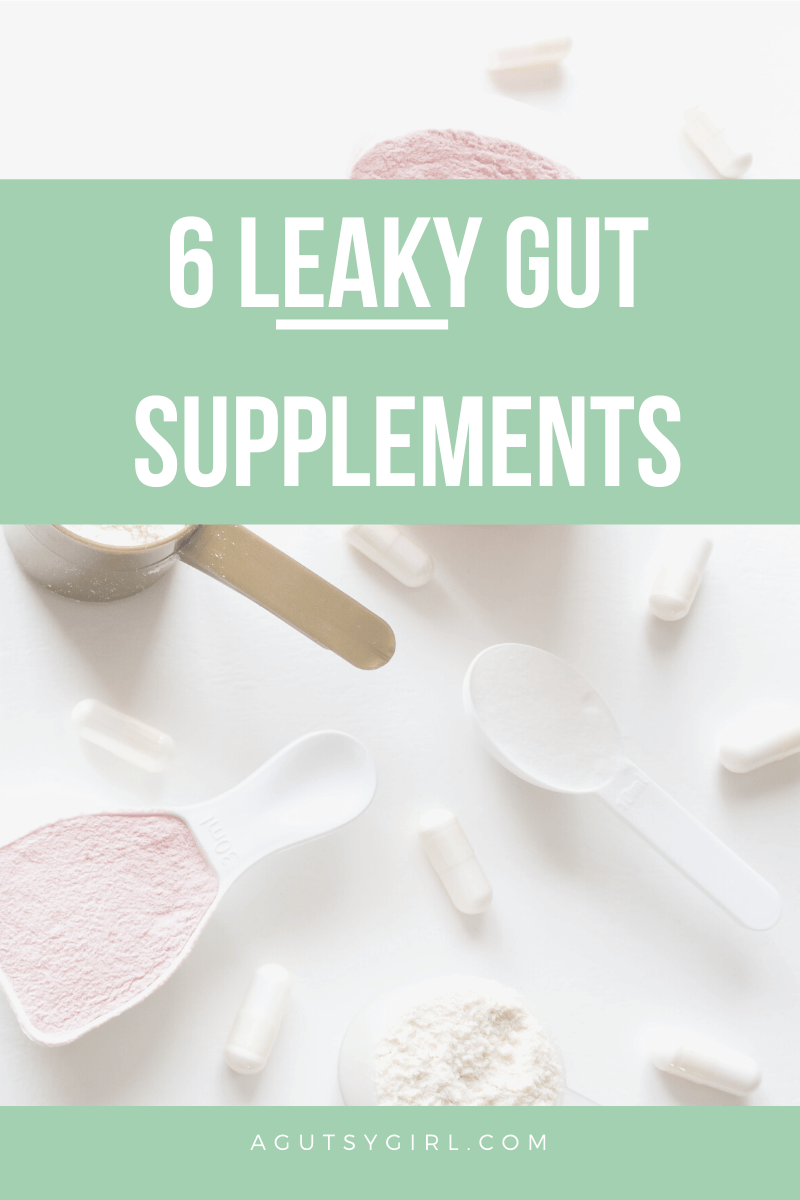 HCL (Betaine) with Pepsin. This helps support healthy stomach acidity, gastric function, and protein digestion. Without adequate stomach acid, vitamins and minerals are not absorbed properly, and protein becomes harder to digest.

Digestive Enzymes. These support optimal digestion by helping the body absorb nutrients and convert food into energy. They can help with gas, bloating, indigestion, and irregularity.

L-Glutamine. This is an essential amino acid that is anti-inflammatory and necessary for the growth and repair of your intestinal lining. L-glutamine coats the cell walls, acting as a repellent to irritants.

Digestive Bitters. These are made of herbs, bark, roots, and fruit and are used to improve digestion and breakdown of fats, reduce gas and bloating, and even help prevent SIBO and yeast overgrowth. Note: I have not done an entire post on Digestive Bitters yet. Don't worry. It's coming!

Zinc. This mineral is known for its ability to boost the immune system and help tighten the junctions of the intestinal lining. Also note: I have not done an entire post on Zinc yet, either.
Probiotics. These help improve the overall microbiome of the gut by restoring beneficial bacteria that have been depleted.
(All of the above information is taken from page 17 in The Leaky Gut Meal Plan: 4 Weeks to Detox and Improve Digestive Health.)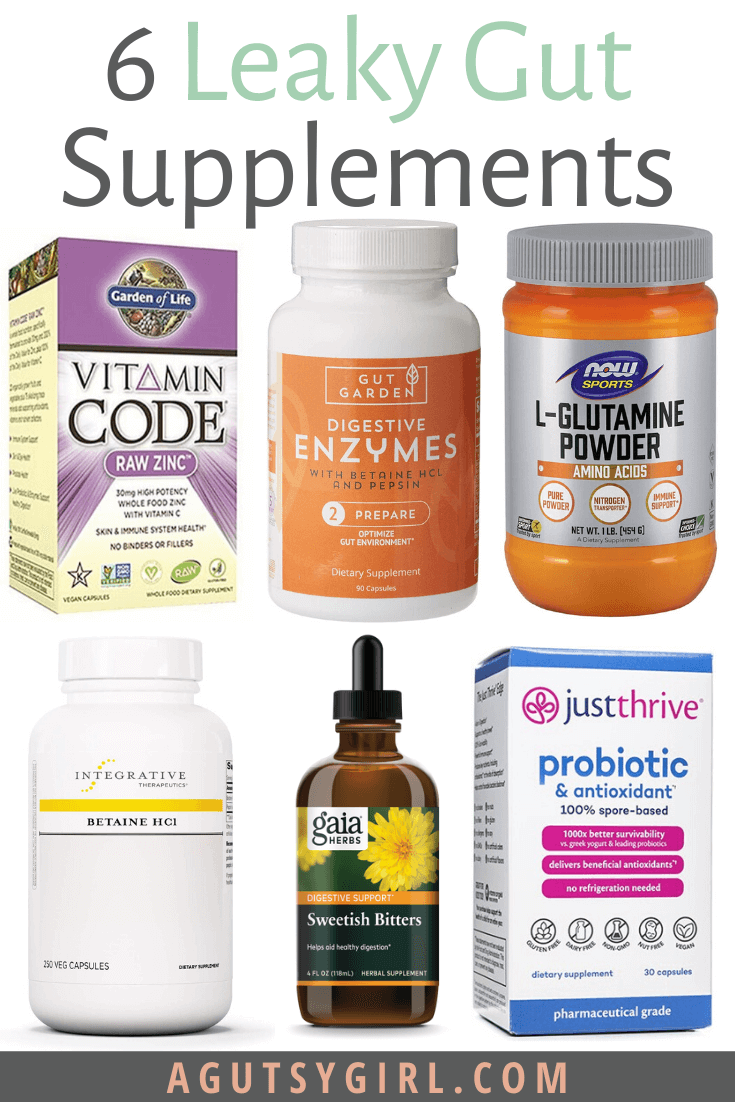 Where to Get Leaky Gut Supplements
Because I tend to take a more minimalist approach to supplements these days, I'm careful about what I use and who I buy from.
And because of this, I do partner with various supplement companies so that both you and I can receive a discount.
When you purchase from (some of) these companies, I make a small amount. That said, their prices do not increase in order to pay me. In fact, by partnering with and purchasing from me, you are simply saving money.
With that, let me share some high-quality places to get leaky gut supplements.
A Few Points of Caution
Know and trust the source. With the supplement market booming (almost $200 billion by 2025), not all supplements are created equally. Many supplements now contain extra additives and fillers and/or the main source of whatever ingredient you are trying to get from it is not as high-quality as you think. Do your research.
Work on using them in conjunction with a doctor or other health practitioner. Some supplements must be approached with more caution than others. Like HCL with pepsin, for example. Taking too much can cause damage (you would feel a massive burning in your stomach). On the flip side, if you need a larger dose of something and you're not taking enough, you're less likely to reap the benefits.
Minimize to maximize. Because the supplement industry is so large and constantly telling us that we need their supplement to optimize health, we tend to think more is better. The truth is that, usually, minimizing is maximizing. The more supplements you're taking, the less you are able to understand what is truly working; what is not.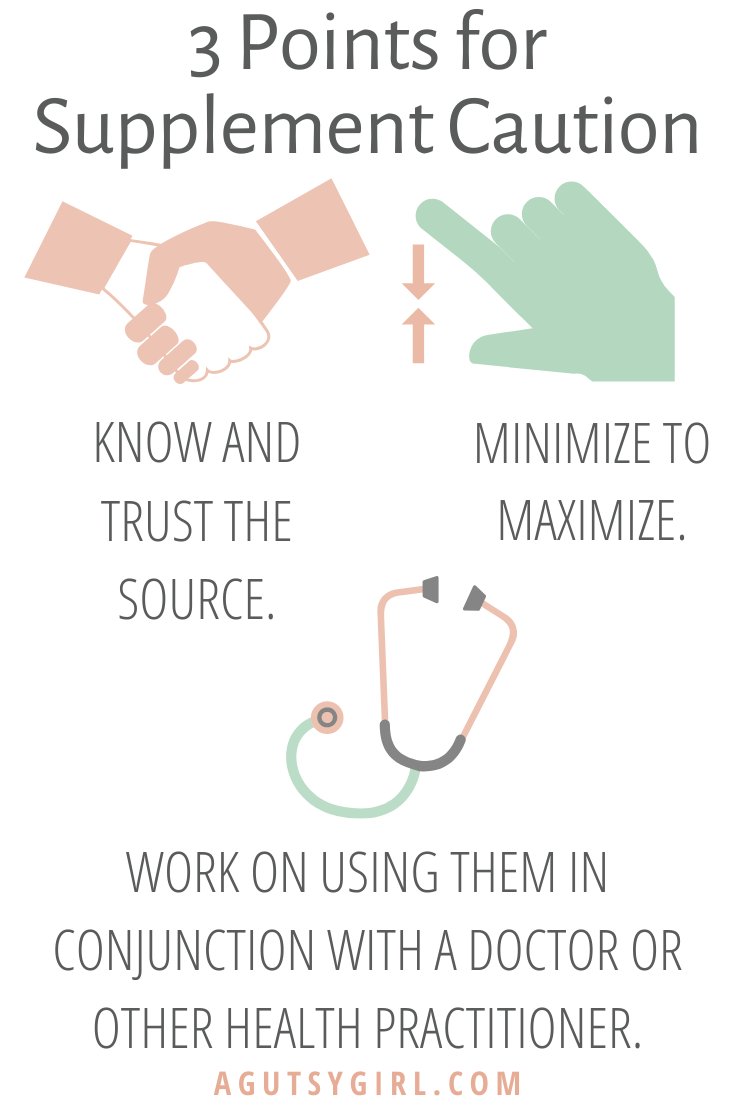 A supplement is simply "in addition to" and/or to give a boost. Healing Leaky Gut Syndrome is about far more than the supplements you take or do not take.
Check out How to Heal Leaky Gut Syndrome Fast if you want my current best blueprint. To supplement the book, be sure you have The Gutsy Girl's Bible. And for all the very best, get in on the 28-Day Leaky Gut Program HERE.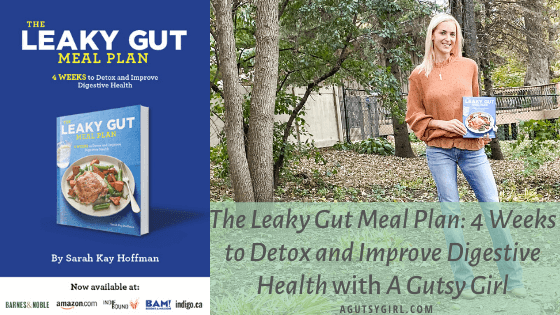 Xox,
SKH
You will heal. I will help.