Coming at you today with some gut healing honesty.
Gut Healing Honesty
Click HERE to save this post for later.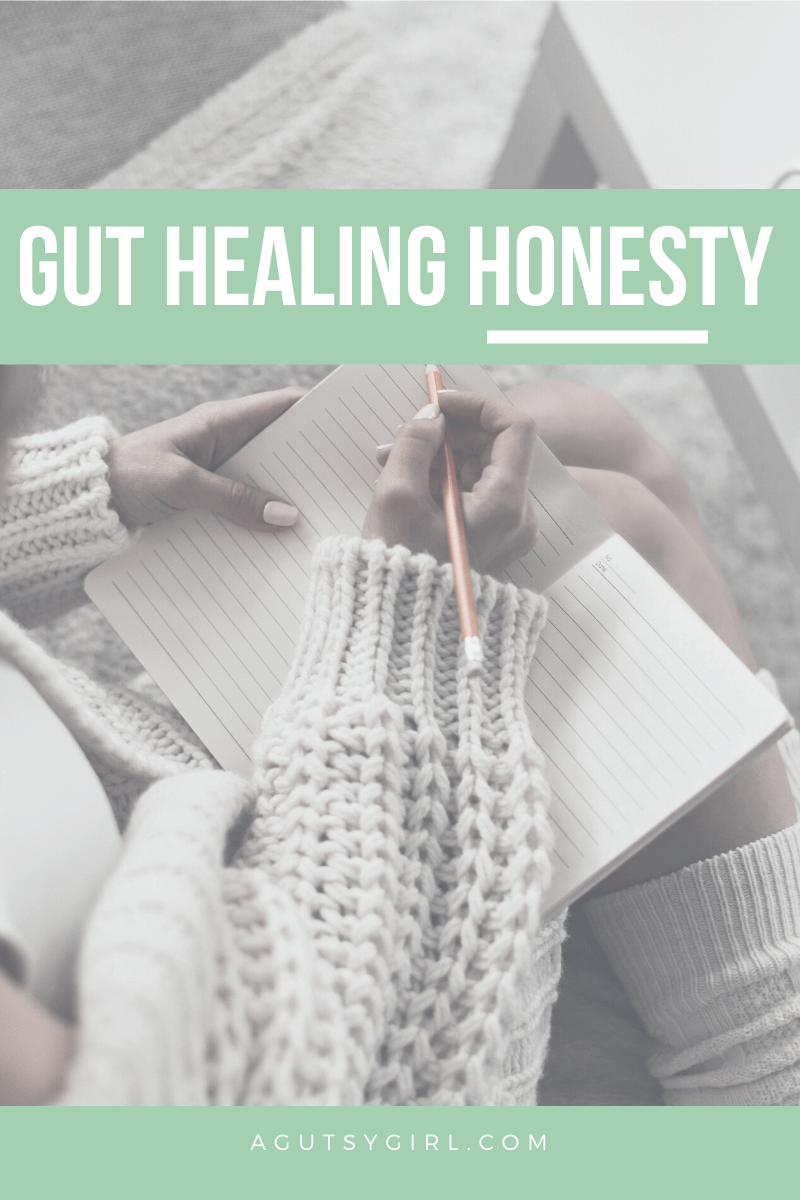 Everyone wants to know my magic bullet. Everything from food to supplements, medications to oils. Literally, every single thing that I did at each step of the journey; how much or how little, and on-and-on.
I don't blame you, either. You are desperate to heal. And you're currently just imagining all of this once your gut is healed.
But you can't diet harder. There is no one unicorn doctor. A nutritionist cannot simply write the best gut – healing protocol. And you won't find that pink elephant in a book or blog post.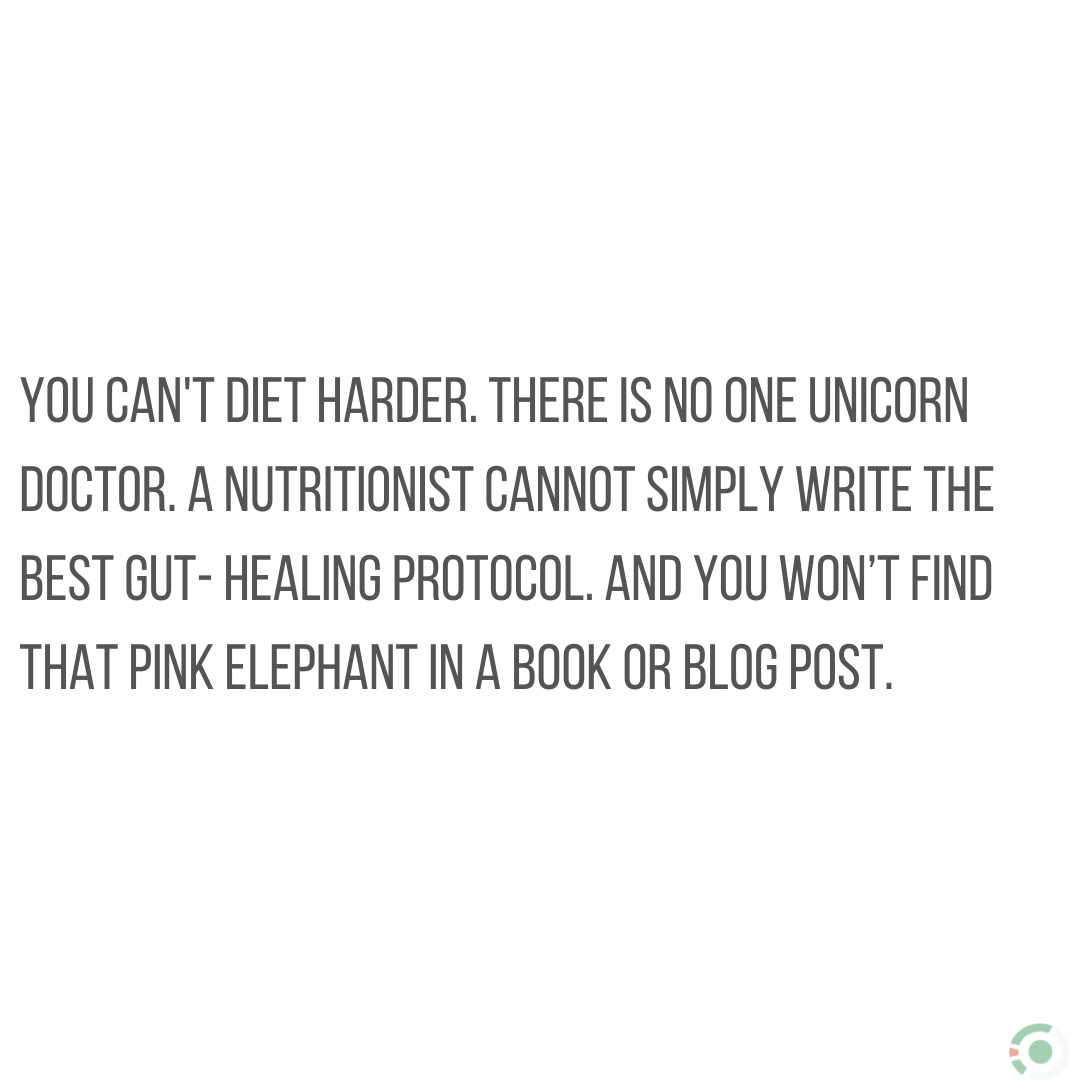 When I believed I could diet harder, found a unicorn doctor, had a nutritionist, and grabbed the best books I still stayed sick.
So here's the brutal, real and raw truth about gut healing….
Until you have the very best grip ever on primary foods, secondary won't matter much.
Institute for Integrative Nutrition
I told you all about what a Certified Health Coach is HERE.
Looking back, there were three main areas of focus during my time at the school:
Learning about 100 different dietary theories.
Understanding the business aspect of becoming a health coach.
Digging into the idea that primary foods are more impactful on overall health and healing than secondary.
Here is a breakdown of primary and secondary foods (according to The Institute for Integrative Nutrition.)
Primary Foods
Click HERE to save these for later.
of chief importance; principal
relationships
career
spirituality
exercise routine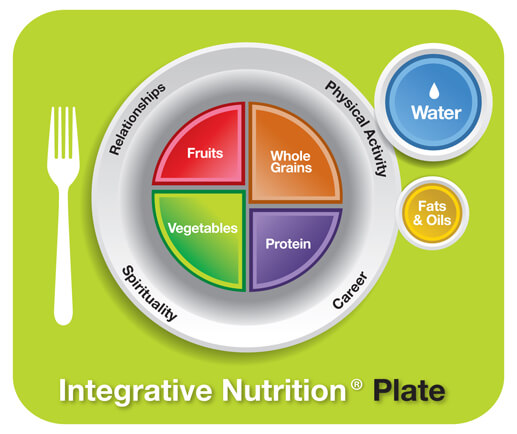 Secondary Foods
coming after, less important than, or resulting from someone or something else that is primary
fruits
vegetables
whole grains
proteins
fats and oils
water
Some of you look at the secondary foods and think, "No way."
In fact, I did, too. I actually do not agree with the secondary foods as a standard.
But the fact that both you and I don't agree with the secondary foods structure also plays into this gut healing honesty. It's something I didn't know back in 2012 when I went to the school. In fact, it's something I didn't even know until only some over a year ago.
We're Missing the Point
Everyone is quick to look at this image and immediately pick apart the fact that it contains grains, too much fruit, not enough fat and oil, etc.
Hardly anyone looks at it and says, "Primary foods?!"
And THAT is a huge part of the reason your gut is not healed. Not only that, but it's also the reason for many other things that might be weighing you down (both physically and mentally).
Your own plate is going to be filled with your own primary and secondary foods for gut healing. And, gasp, it also might come with medications and supplements.
Guess what?
That's OK!
Health Coaching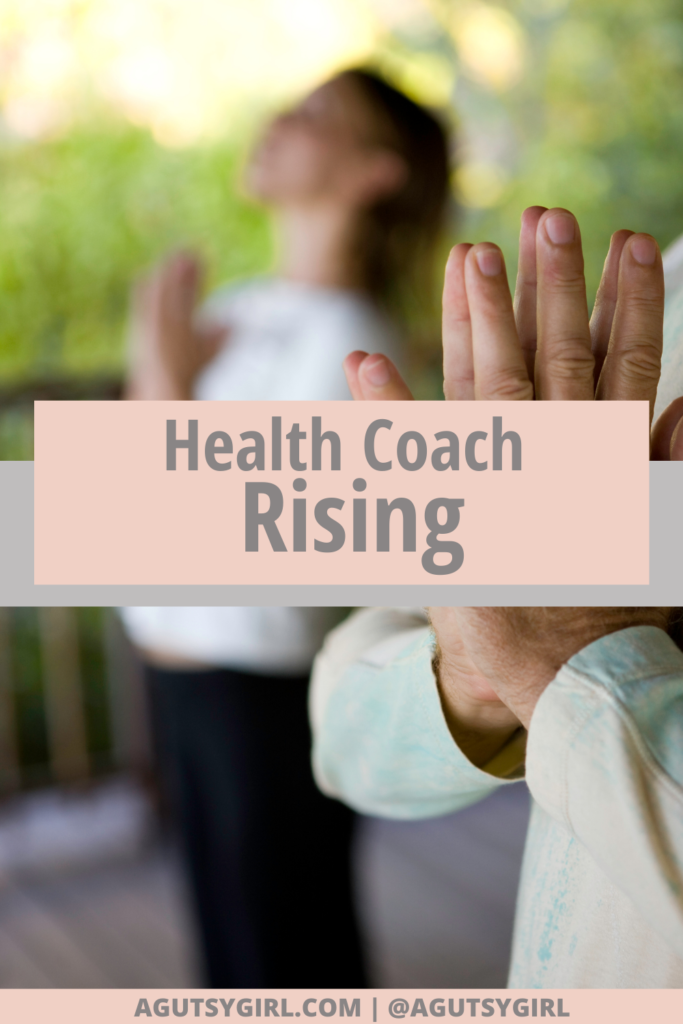 I had thrown in my hat on health coaching. And while I'm still not going to devote a huge percentage of overall time to it, I feel it's really important work.
And I feel this because I am so tired of the idea that food is the definitive.
What you eat matters; every single morsel does not.
And this is why, when you work with anyone on the A Gutsy Girl health coaching team, you are far more likely to succeed.
This is about much more than having someone tell you the calories, macros, supplements, time of day to eat (or not), and more.
For you, those things might still be critical, but please don't forget about the rest.
Had I taken the route of considering secondary foods as the primary ones, I would still be sick. Taking a chance that maybe, just maybe, I needed to focus on the primary foods for once in my life was the best thing I could have done for myself.
I'm praying it will be for you, too.
 No one really wants this gut healing honesty because facing it means the hard work. 
Perhaps you're ready for the hard work, darling.
Do you want to learn more about this topic today? Then check out these resources:
Xox,
SKH
You will heal. I will help.