I have your Prime Pantry for a gut healthy holiday ready for you today.
Now listen, I can't tell you how much local shopping I do. I'm a huge fan of supporting small, local businesses! Ryan and I stay local for almost all big purchases; many smaller ones as well. A lot of the items on the A Gutsy Girl Holiday 2019 Wish List are from small businesses.
But to deny the era of Amazon Prime would be lying to you. I love Prime because I can get almost anything and everything; usually it comes with free shipping, too. When you live in small-town USA in the middle of the country, this is key.
So today, let's talk about Prime Pantry for a gut healthy holiday. You didn't come to A Gutsy Girl for one-stop shopping, right? You came for the gut and healthy-living aspect of any topic.
This is my contribution at merging two of your fave topics this time of year – shopping and your gut 🙂
What is Prime Pantry?
You'll find the main Prime Pantry HERE.
Prime Pantry allows you to shop online, anywhere while choosing from thousands of products. When you add at least $35 of eligible Pantry products and are an Amazon Prime member, you'll get free shipping. The items will then arrive to your door within 1-4 business days, depending on location and order size.
Now let's break it down a little.
Prime Pantry for a Gut Healthy Holiday
Click HERE to save this post for later.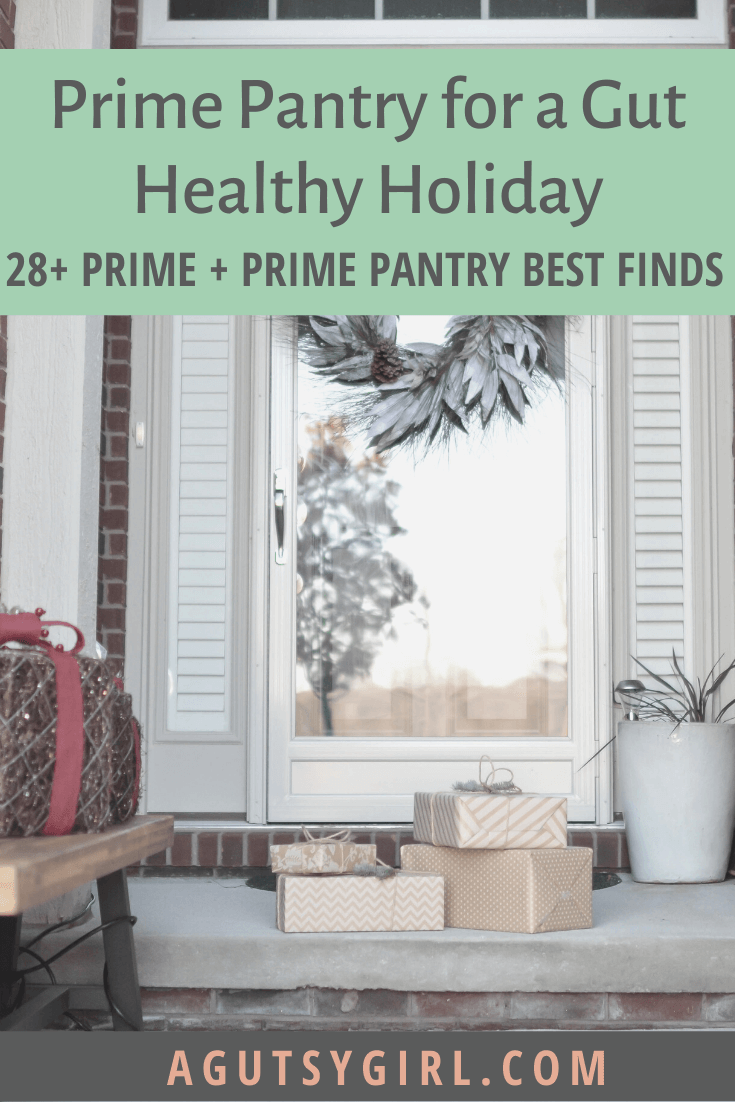 Cleaning and Home
Grocery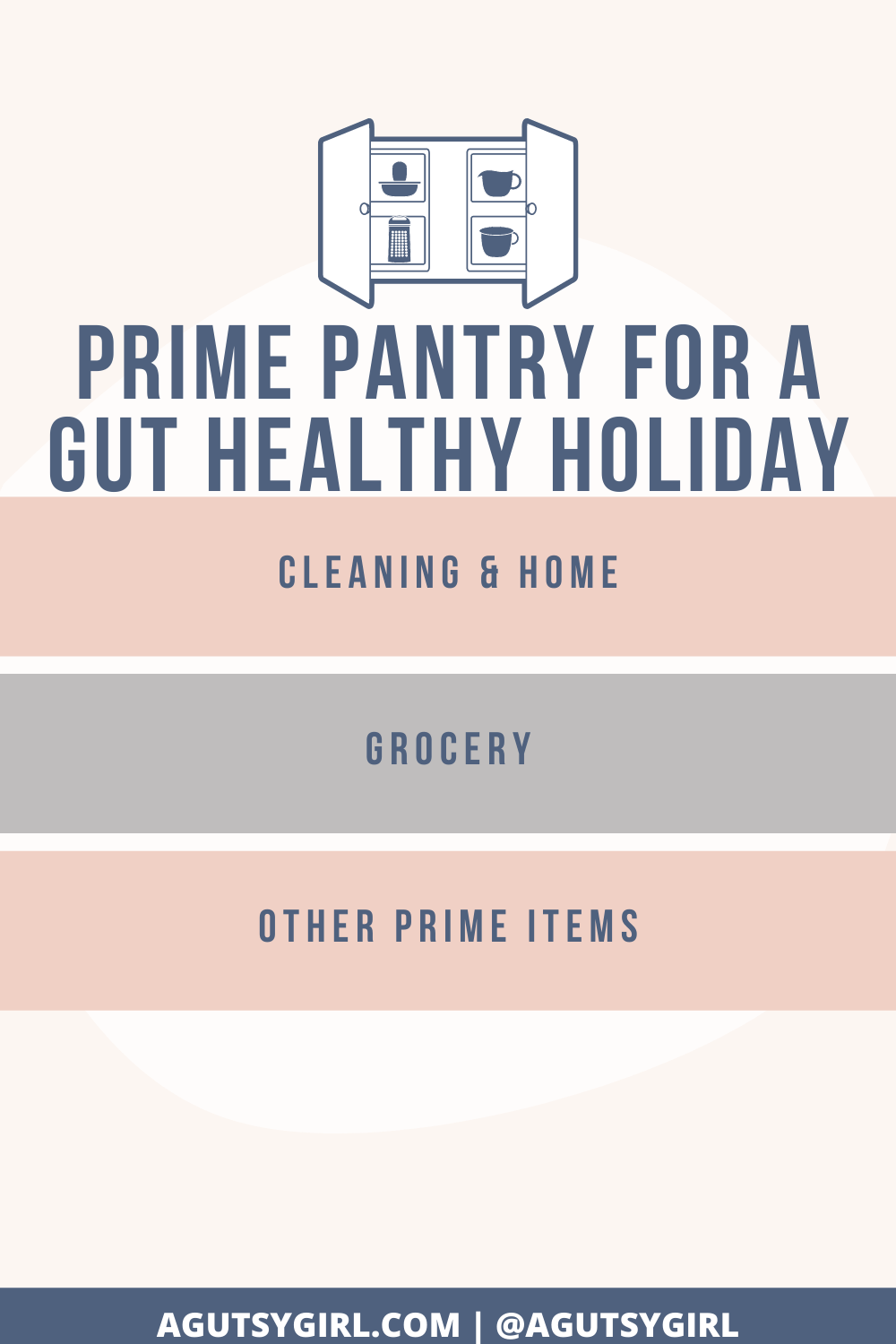 Other Prime Items
Are you preparing to host the holidays or making-and-taking to someone else's house? Here are some other prime items (fit for a gut healthy holiday) to check out:
Okay, now tell me what's in your ideal pantry for the holiday season?
If you liked this post, you might also enjoy:
100% Amazon Prime found on The Master Gutsy Spreadsheet

Xox,
SKH
You will heal. I will help.