Is there a difference between diet vs lifestyle?
My ugly dieting past brought out so many new thoughts and emotions. One reader commented,
The thing for me with Mark is that technically I feel like with Paleo he is still promoting a diet of sorts..how is that different than going vegan?
She was right, but since I don't think Mark feels like he's on a diet, I responded,
It's just not so much a "diet" anymore for him because there are no restrictions, his body is happy and he finally feels healthy. It is a lifestyle for him. I think that's where we all should be. Not diet; lifestyle.
After that dialogue, I thought about this more.
Diet vs Lifestyle
Click HERE to save this post for later.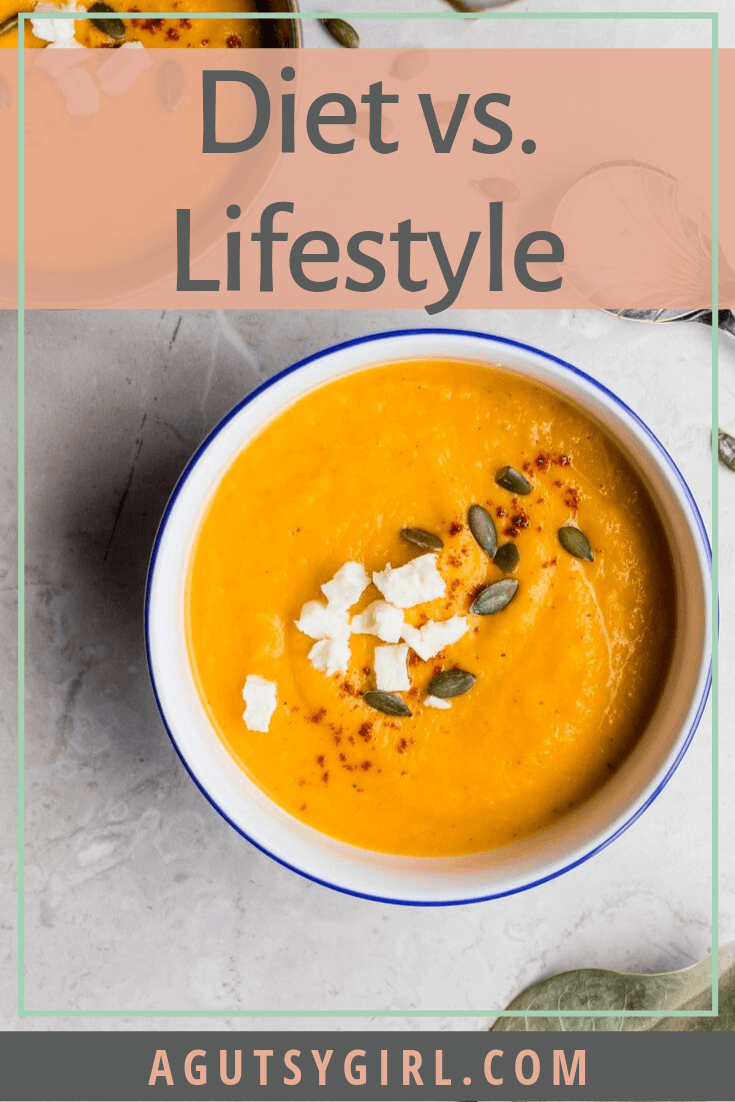 What constitutes a diet? What constitutes a lifestyle?
I would argue that one person's diet is another person's lifestyle and vice versa. This is why….
I never went on a gluten-free diet to lose weight, instead a on a super low cal diet to lose weight.
And I never went on a chicken, turkey, fats, broths and bananas diet to lose weight. Instead, a diet which cut out all fat to lose weight.
And so on.
I am gluten free, currently eating no sugar and as of tomorrow will be back to my bare, bare bones with food for a few days (I'm going through a nasty flare up right now). But to me, none of these are a "diet." They make up my lifestyle. I'm not trying to lose weight.
Lifestyle for Healing
The truth is that these are elements which make up a lifestyle I must live in order to be healthy – truly healthy – and able to live without any medication for my colitis. It is also the reason I will never, ever be on a "diet" again.
Because…..gut healing is not a diet, but then again, sometimes gut healing is a diet.
The truth is that there is no diet out there that was made for me.
There is really no one diet out there made for anyone with digestive issues.
And you? If you are fortunate enough to not have digestive issues….well, there is also still not likely one perfect diet out there for you either.
The only diet that has ever worked for me includes one that is completely customized for me, by me and has been designed in bits-and-pieces over the past 7+ years. And because that diet now includes my primary foods, it has become the perfect diet ever.
In fact, I did title it. It's called….
My life (style).
Question: What about you? Do you think diet and lifestyle are different? Have you ever thought about it, as it applies to your own life?
p.s. If you want more on this, check out Gut Health vs. Gut Healing. When you're ready to start your own journey, grab a copy of The Gutsy Girl's Bible or consider my FREE 21-Day Gut Healing Inspiration Journey HERE.
Xox,
SKH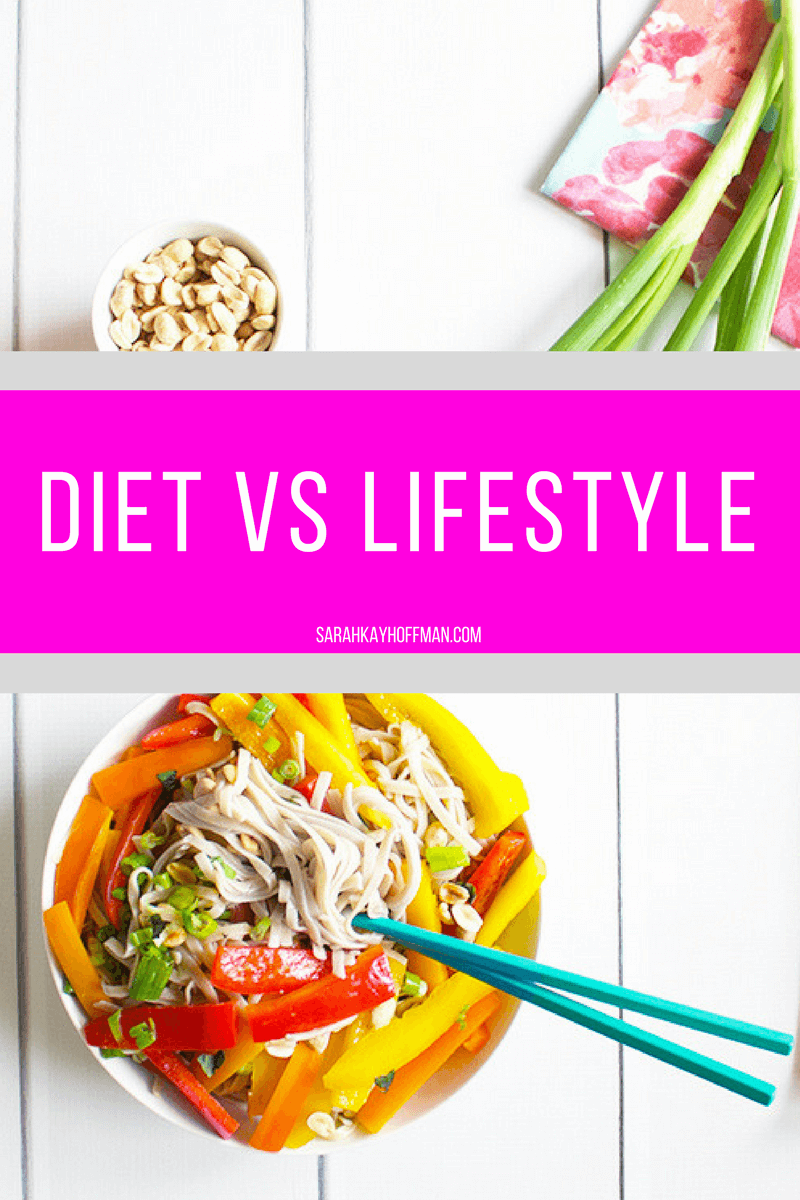 You will heal. I will help.