I am on a 10-day round of antibiotics. Did you just gasp thinking, "Oh my gosh….what is she thinking?!"
I preach food and lifestyle, not drugs and medication.
But yesterday when I put this status up on Facebook, I have to say I was really disappointed with several of the comments:
You know you're sick when…..no farmer's market, doctor on a Saturday, in bed all day, freezing in hot weather, caving in for antibiotics and living on bread with ghee.
Everyone was real quick to jump on: "essential oils" and "you are the last person I would have ever thought to take an antibiotic."
Antibiotics
Click HERE to save this post for later.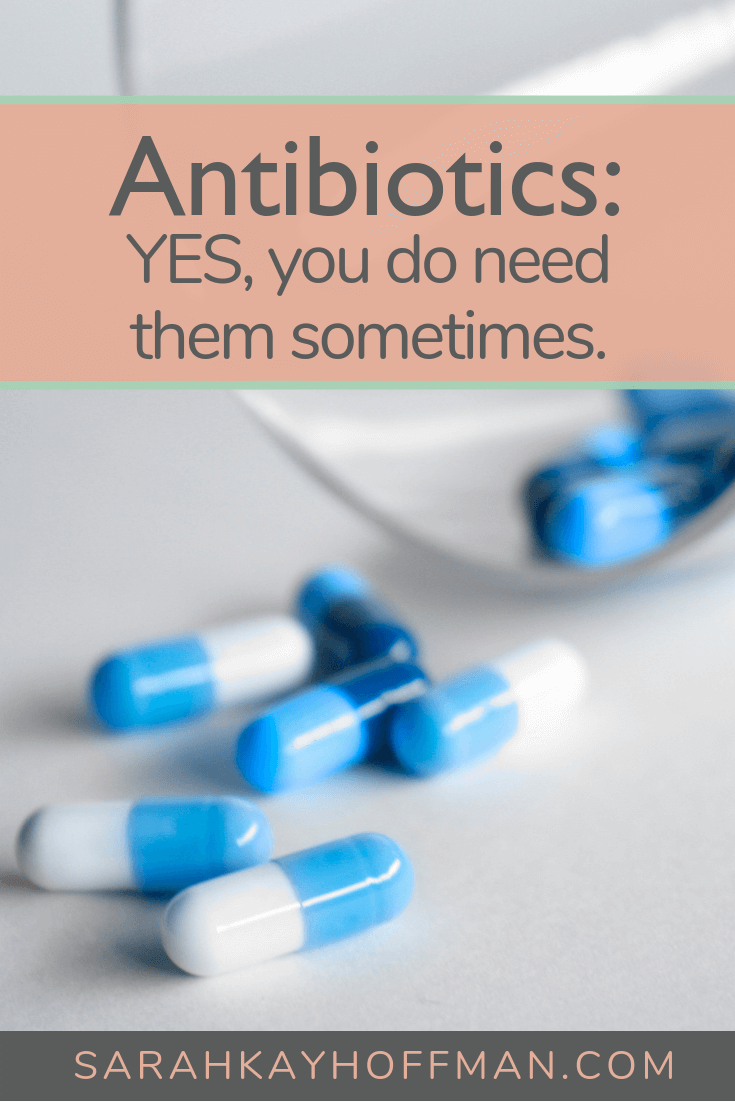 Let's rewind.
A week ago from yesterday, my throat started hurting. I brushed it off. Each day it got worse until Wednesday when I began to lose my voice and could not even sleep at night because the pain down my throat was so intense. That was the first night I even caved into Tylenol. But still, no doctor. I kept on going. I kept doing things my way.
The bumps down the back of my throat became unbearable, my energy levels tanked and I felt worse by the minute. Friday night came, and I thought that by Saturday morning it would magically go away. I mean, after all, it was Sam's 7-month old celebration day, complete with beautiful weather and the farmer's market opening. Surely I'd be better – naturally.
I woke up at 5 am with Sam. I brought her downstairs and fed her. Once she fell asleep again, I began to get the chills and the misery escalated. I went upstairs and told Ryan I was now, really sick.
And I was. I started throwing up every hour.
Late in the morning, we went to the doctor.
They told me that what started out as a virus, grew into a ton of bacteria because I waited so long, allowing my throat to become so inflamed.
I got a shot for nausea and a prescription for a 10-day round of antibiotics.
I went home and never threw up again; taking the initial antibiotic doses and sleeping almost 24 hours.
Today I woke up 80% better….like a miracle. Only it's not a miracle. I use antibiotics sparingly; when I need them, they work immediately.
There is Nothing Wrong with Intervention
Essential oils are amazing. Living unprocessed in a proactive vs. reactive way is the only way for me. Avoiding drugs and antibiotics each moment we can is ideal.
But all of that is PREVENTION not INTERVENTION.
I live my life based on prevention, and I do a d#$$ good job at it. I have not had to be on antibiotics in years.
All of that said, there is a time and place when intervention is absolutely needed. The truth is that I tried to be strong this past week for far too long. It got me to a place that I should've never ended up at.
Listen, I adore the natural-living community. It's my thing; my jam, my passion. But the dogmatic end-all, be-all that far too many preach is not helping anyone. There, I said it.
Now that I'm on the mend, I'm back to prevention (homemade bone broth, supplements, essential oils, stress management, etc., etc.)
Meanwhile, I'll finish out these next 9-days of antibiotics because, well, they have been my best form of intervention.
p.s. These antibiotics also saved me!
Xox,
SKH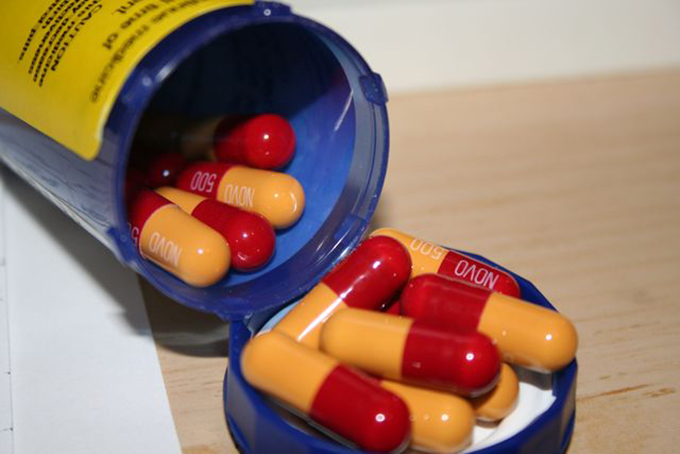 You will heal. I will help.