Currently, replacing personal care products and healing Perioral Dermatitis naturally are coinciding.
One thing to make note of with Perioral Dermatitis is that it is very difficult to treat and can last for months. Furthermore, it tends to return time-and-time again. There are many possible PD triggers. I am addressing several today.
Updated in 2017: By using all the methods below, I've continued healing. Additionally, I have switched my skincare routine and products 100% to Beautycounter. And it has been absolutely incredible. Read more HERE, and join my quest for ultimate skincare health.
Replacing Personal Care Products and Healing Perioral Dermatitis Naturally
Click HERE to save this post for later!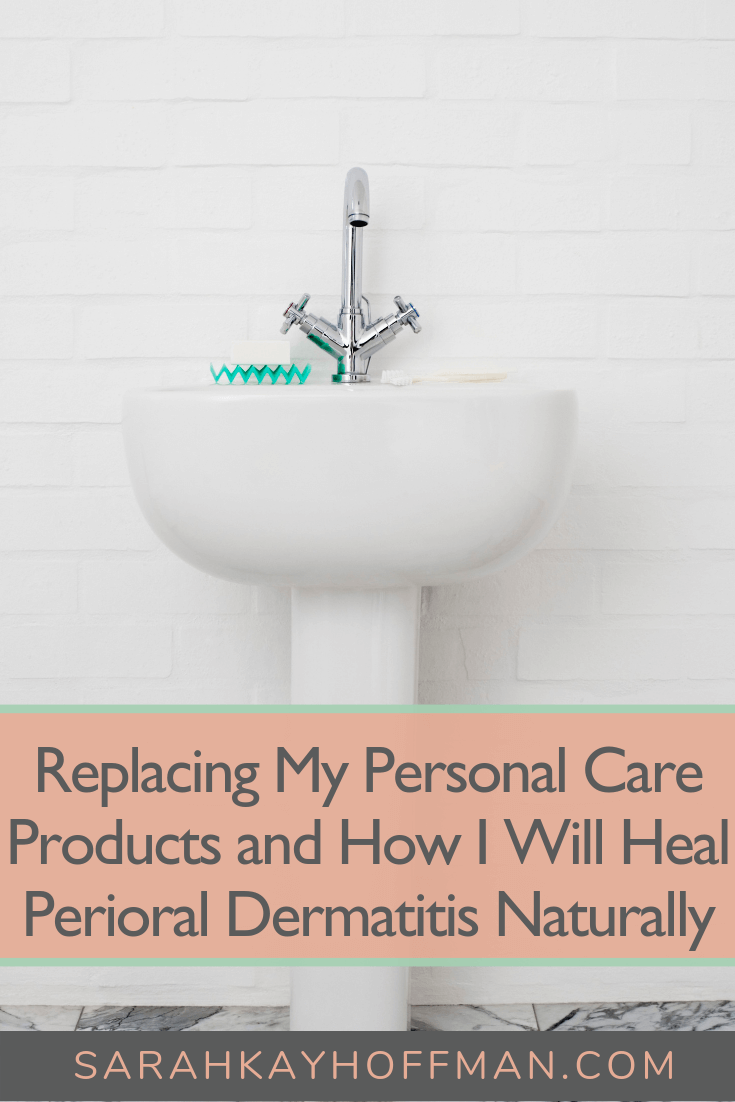 But first, this is embarrassing –> here are most of the personal care products I was using. I threw them all in our bath tub and trashed them ALL….yes, even if they were full! I'm the queen of never letting anything go to waste. Exceptions were made.
Stress
What
I believe stress was my trigger this time. The PD came back around mid-to-end February when the A Loving Spoon website became a nightmare for me (more on this at a different time). Between my business and trying to balance mommy hood and a million other things, stress caught up to me.
What Now
"Stress" is the main piece of my life that I am working to address and deal with. Ryan and I discussed this piece to my PD last night for a long time. I could do an entire series on it (and I may), but for today, I am at least admitting that I have not been dealing with stress appropriately, but that this needs to change – immediately.
Fluoride in Toothpaste
What
I have always used junk kinds of toothpaste, and they have always contained fluoride. I never understood what was so wrong with fluoride, until I saw the correlation between it and PD and began investigating. After all, didn't my dentist always say, "Make sure you get a toothpaste with fluoride?" In addition to Perioral Dermatitis, just look at all these other dangers using fluoride.
What Now
Earthpaste. Read THIS POST and make the switch ASAP.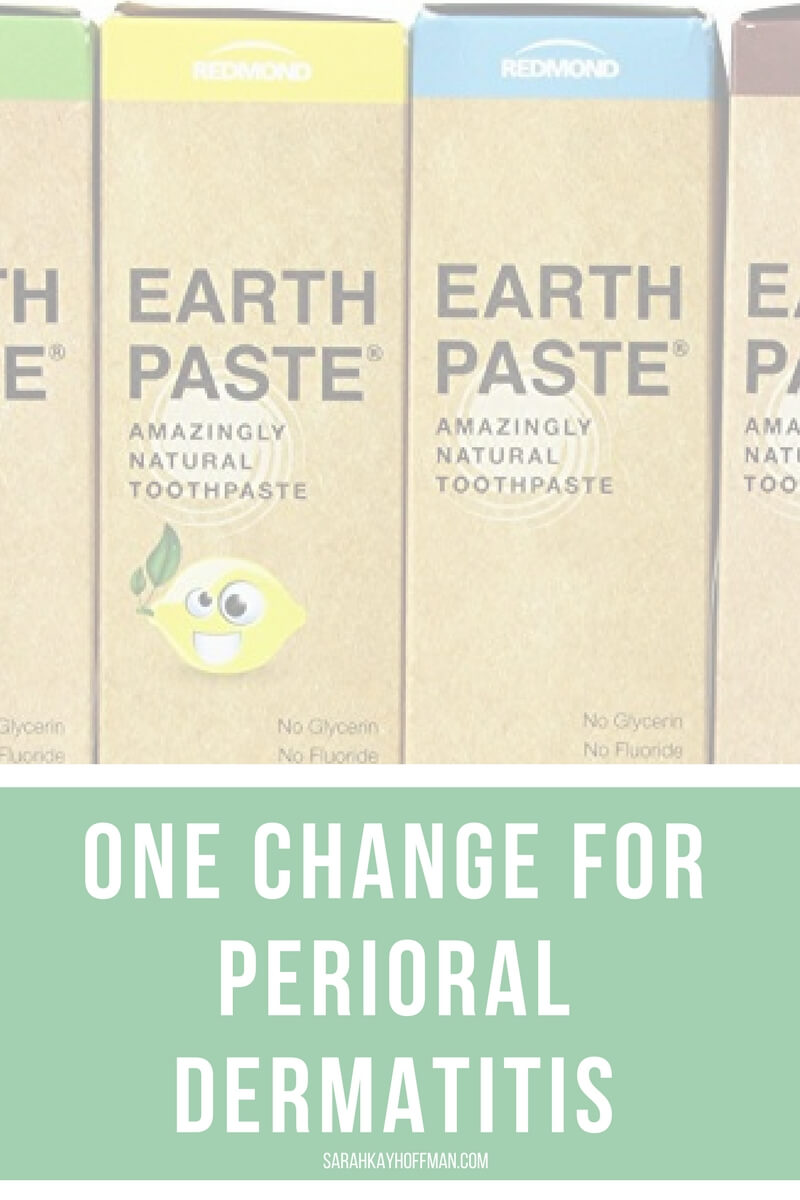 You could also try making your own, which I have done in the past.
Lemon Toothpaste
1 tsp. baking soda (I use Bob's Red Mill)
1/2 tsp. coconut oil
2-3 drops dōTERRA® Lemon Essential Oil
a few drops of water
* This will make enough for a couple brushings.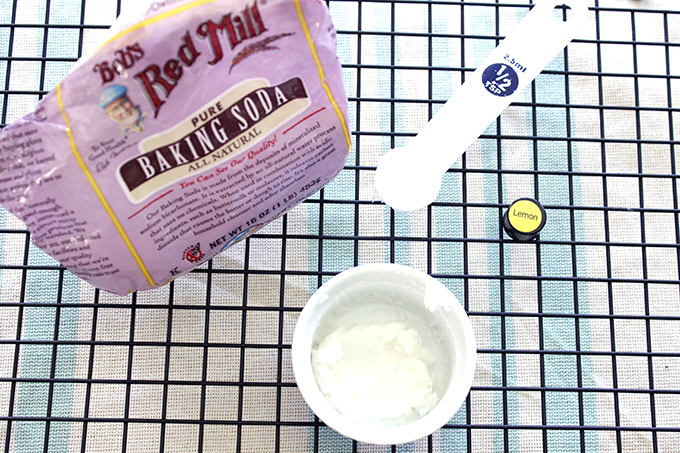 Facial Creams, Cleansers, Makeups, etc.
What
In addition to the connection between PD and Sodium Lauryl Sulfate (SLS), our facial creams, cleansers, and makeups are just plain rotten. Just look at all of these chemicals in cosmetics. Need a specific study and number? Tests find cancer-causing chemical in 98 personal care products. This is not right. For me, the amount of these chemicals seeping into my body must stop.
What Now
I have never been the girl to wear much makeup. I've never been into it, and I enjoy a more natural look. I love the Beautycounter makeup line, and the first two makeup products I ever tried and loved were the Dew Skin Moisturizing Coverage #2 and the Hibiscus Cream Blush.
For a facial cream, I have been using the Nourishing Day Cream.
The new overall body cleanser I'm using is Alaffia's African Black Soap, based on the recommendation of my friend Marci. It was purchased at Whole Foods; the jumbo bottle was on sale for $12.99. I got it for the primary uses of shampoo + facial cleanser, but there are many other things you can use it for as well.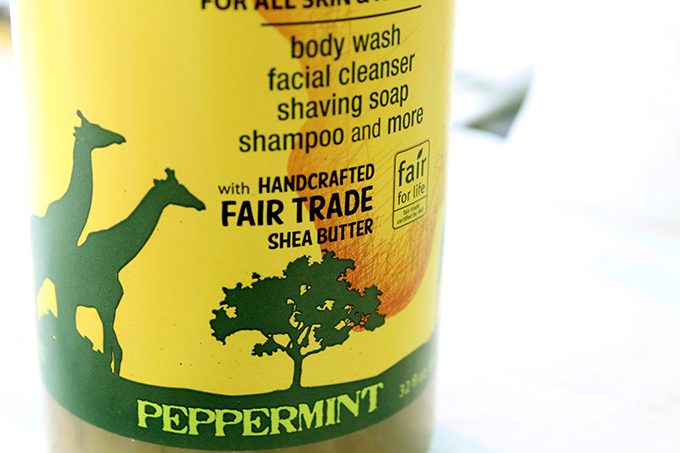 For shampoo and conditioner, I'm going to try the Beautycounter line. For now, for conditioner, I have just been using coconut oil (duh, coconut oil for everything).
Finally, I am experimenting with a whole host of uses for my Dr. Bronner's Unscented Baby-Mild Castile Liquid Soap. Lisa Bronner shares so many ideas on her blog, and I can't wait to create my own.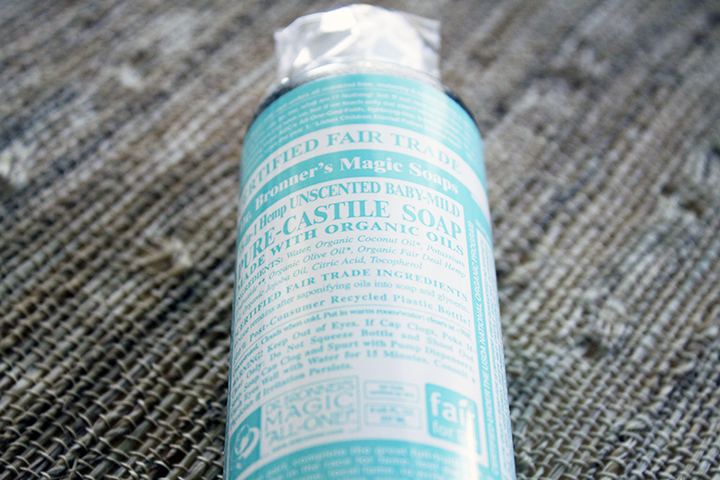 Coffee
What
Why do so many conditions always have to come back to coffee and cutting/limiting it? Coffee is my favorite thing. It's a part of my morning routine. I am frustrated to know that coffee can keep symptoms lingering.
What Now
I'm not giving it up for good. I've given up so dang much and truthfully, I feel like it would just add more stress to my life. That said, for now, I'm minimizing the amount I drink. Since the moment we got Samarah, I have been consuming much more than perhaps my body should be having. I'm going to cut back to 2 cups or less per day, still heavily diluted with coconut milk. (Updated in 2017: I have cut coffee down even more.)
Hormonal Imbalance
When I was at Natural Food Expo West, I had the pleasure of interviewing Dr. Jacob Teitelbaum and Dr. Jonny Bowden. Dr. Jacob took one look at my nose and agreed that yes, in fact, it has everything to do with my gut, a hormonal imbalance, and candida (again, candida is more than just food)!
I am still sifting through the things Dr. Jacob recommended for me, and I'm saving those for another day.
I am confident that by replacing my personal care products and staying consistent with all of the above, I will heal this Perioral Dermatitis naturally.
All of this adds a whole new element to A Gutsy Girl, and I hope to be able to share with you as much as possible.
Remember, being Gutsy isn't just about living with IBS or IBD. It's about investigating and truly understanding all the pieces that make up our lives – the pieces that ensure we are thriving vs. merely surviving.
Being Gutsy means never stopping seeking answers.
I never have; never will.
Questions?
Let me know if you have any questions!
If you have Perioral Dermatitis and have not yet given up dairy, sugar, and gluten, you might first want to think about that. My friend Pilar Gerasimo wrote a great article on this a long time ago. Take a peek, "Doing Something Rash." If you don't know where to start, The Gutsy Girl's Bible: an approach to healing the gut is your dairy, sugar, gluten-free (and more) roadmap.
Finally, if you are ready to go on a FREE 12-Day Safer Beauty Exploration Journey click HERE.
Xox,
SKH
You will heal. I will help.