Here is a list of 39 gut health fall bucket list ideas.
So this is the deal. I really enjoy taking the common, everyday "fun" that all those "normal" people enjoy and twisting it for our community. You, the Gutsy ones.
I am constantly doing it on this website, and I'll never stop.
Fall Bucket Lists
I recently ran across some Fall Bucket List Ideas images. Here were my favorites: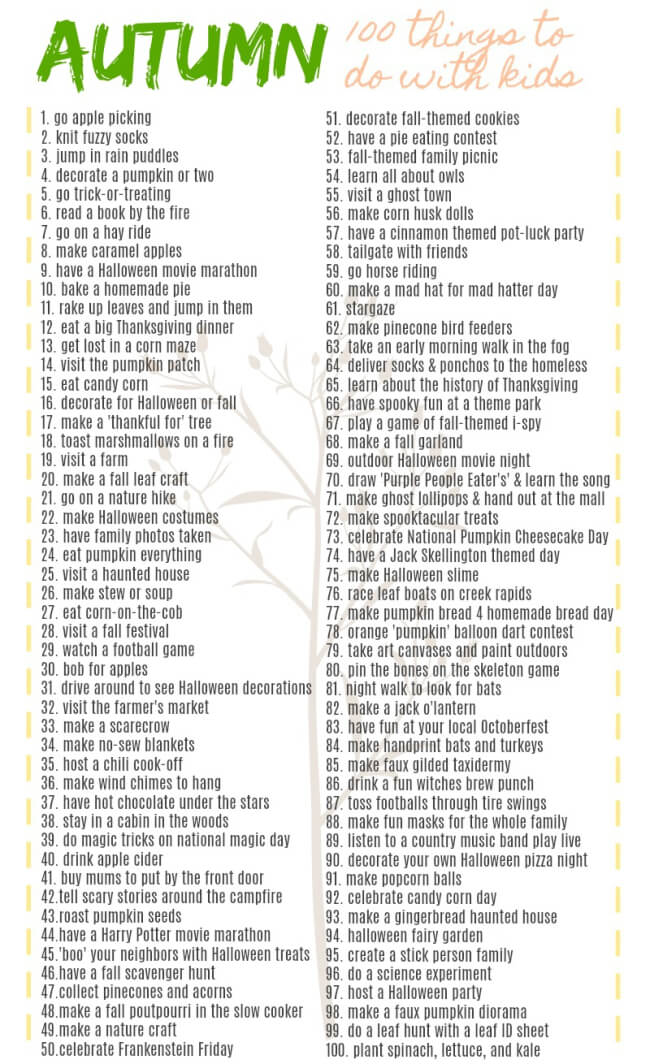 Source: HERE
In case you missed the memo on that one the theme is "kids." But let's be honest, we all love to go apple picking.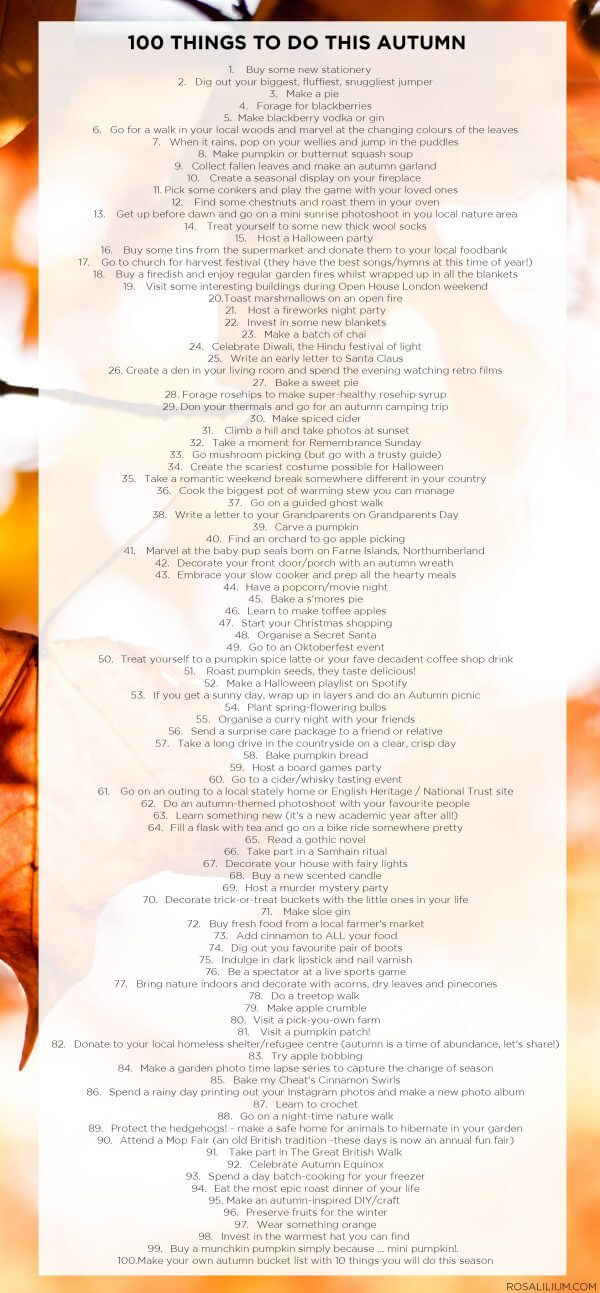 Source: HERE
Okay, now it's time to translate all of this fun into something you'll love!
39 Gut Health Fall Bucket List Ideas
Click HERE to save this post for later.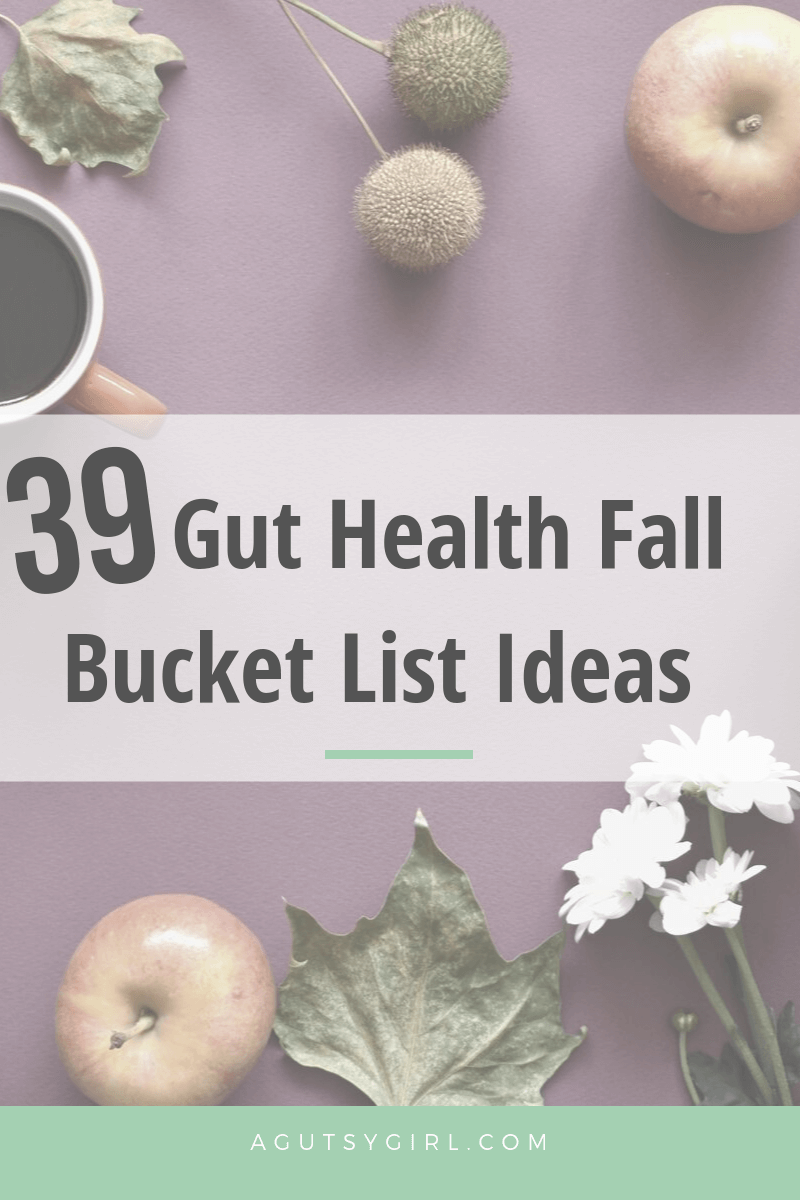 Go to the apple orchard, but if you have SIBO only eat 1/8 of the apple – otherwise it's high-FODMAP (totally kidding – well, kind of)
Instead of eating the apples whole, go home and make Apple Cider in the Instant Pot!
And then, save some for the Apple Cider Latte to enjoy on a cool, fall morning.
Carve a pumpkin and then….
Roast the pumpkin seeds (low-FODMAP and great for seed cycling, too!) +
Decorate the pumpkin with some fun Gutsy stickers like THESE
Dress up for halloween in one of THESE
Go trick-or-treating with the kids (or by yourself!), just try to avoid SCARY INGREDIENTS.
Make your own homemade adult halloween candy.
Watch scary movies and enjoy low-FODMAP snacks (remember, you can even grab them off of Amazon and/or Thrive Market).
Enjoy a big, gluten-free, Thanksgiving meal.
Write in a gratitude journal, expressing "thanks" for all you have; not all you don't.

Bored?

It's not frightening, it's real life. Study up on the Bristol Stool Chart.

Find a fun nature hike; stop to enjoy everything beautiful that surrounds you.
Lay outside in the cool, crisp air and practice any of THESE breathing techniques.
Drink all the soups, broths, and warming beverages you can. Make my Chicken Bone Broth (you can even do it in an Instant Pot), and a Vegan Pumpkin Apple Soup for starters.
"Boo" your friends and neighbors with Gutsy baskets. Be original; baskets that are unique. A couple ideas include: better candies (ahem, Smart Sweets!), a bag of organic coffee with the best plant-based milk, etc.
Grab my favorite oil diffuser and try a combination of these oils for a natural in-house fall scent. For top-quality oils, grab the ones I use HERE.
Follow: I fall for fall | Autumn love.
Check out: Pumpkin Pumpkins.
Make Mini Layered Apple Pies.
Learn all about owls. And yes, I used to have an obsession with them.
Toss cinnamon around like confetti and eat it like it's going out of style.
Settle in for the colder months. Join a virtual book club like the Gutsy Book Club!
Send snail mail just because to someone you've been thinking about.
Color – adult coloring – it can help you de-stress.
Nothing SCARY about it – finally schedule that loooooong overdue colonoscopy and/or endoscopy. I've got ya covered, darling! HERE are my 30 best tips for the procedure(s).
Buy Halloween cookie cutters and use them for homemade halloween JELLO cut-outs.

Notice any patterns, write them down, and then react after the trial period.

Or, use the cookie cutters for those homemade cookies!
Try any one of these 12 Paleo Halloween treats.
Get a new comfy, cozy blanket, comforter, or pillow for your bed.
Start making a holiday list (but please don't dwell on it yet while it's still early fall!). To help the wheels start turning, check out THIS LIST.
Try a new DIY fall craft.
No, it's not spring, but you can still use my spring detox ideas for fall.
Decorate your house, or a section of the house, with festive, fall items.
Visit a local pick-your-own farm. Now that's farm-to-table!
Get ready for the new year; set your own, silent goals for rounding out the last 3 months of this year!
Make your own Gut Health Fall Bucket List, and share it with me via the comment below or by tagging me on Instagram @agutsygirl.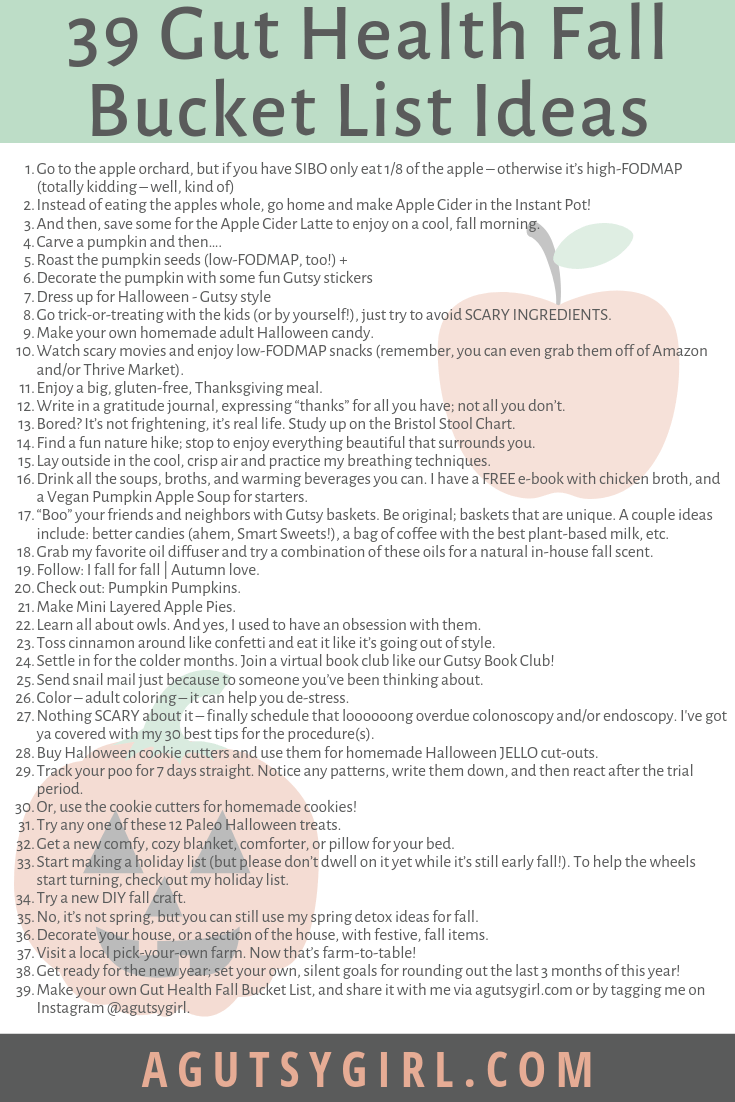 I Love Fall!
Seriously, fall is the best. I'd love to have you play this fall bucket list game with me.
It's your turn to tell me what you're up to this fall. I need to know 🙂
If you liked this post, check out:

Xox,
SKH
You will heal. I will help.