From today, October 1, it is exactly three months until the new year.
I listened to two incredible podcasts this past weekend. One podcast said that you should make a 5 and 10-year goal plan. The other said she used to make a 5 and 10-year goal plan, but now she only makes super short, bite-sized (and achievable) goals.
Which is the right answer?
There isn't one because both Rachel Hollis (podcast #1 I listened to) and Amy Jo Martin (podcast #2 I listened to) are highly successful and motivated women I respect.
Three Months Until the New Year
Click HERE to save this post for later.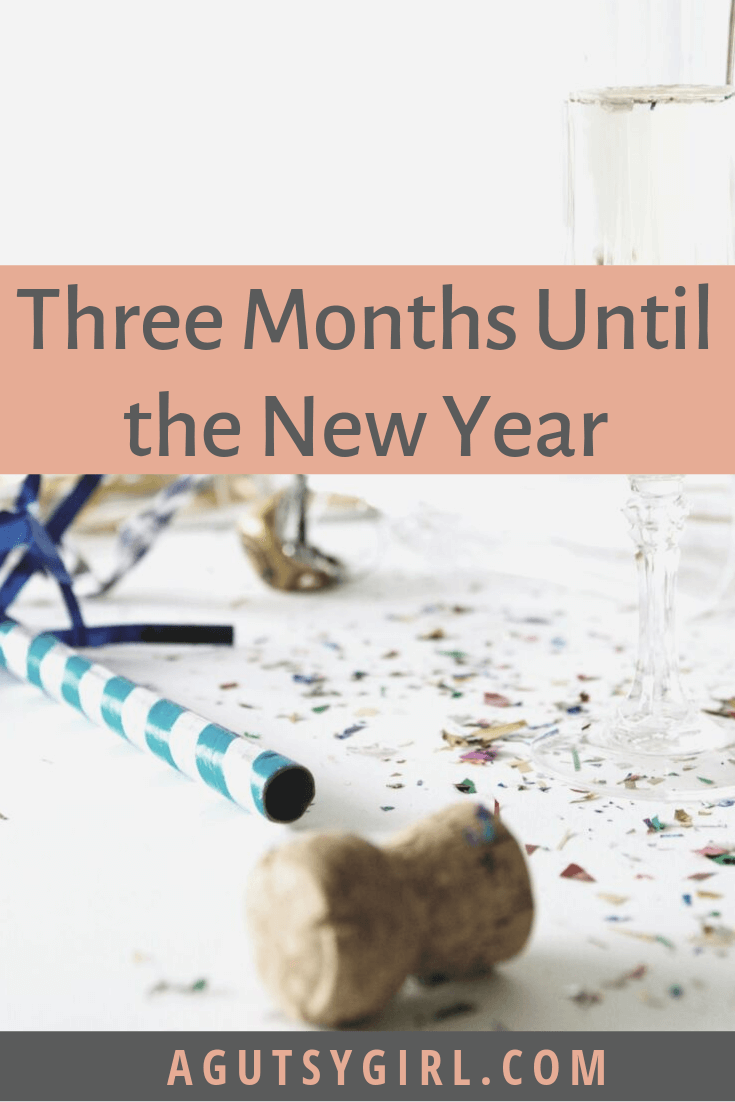 I recently stumbled upon THIS image. I love it so hard, and she is lovely to follow.
6 months is a good amount of time, but lately, I feel like I fall more into the super short, bite-sized goals.
Today, tomorrow, and next week seem more manageable to me than anything else.
So I'm spinning off from hers with my own because today is three months until the new year.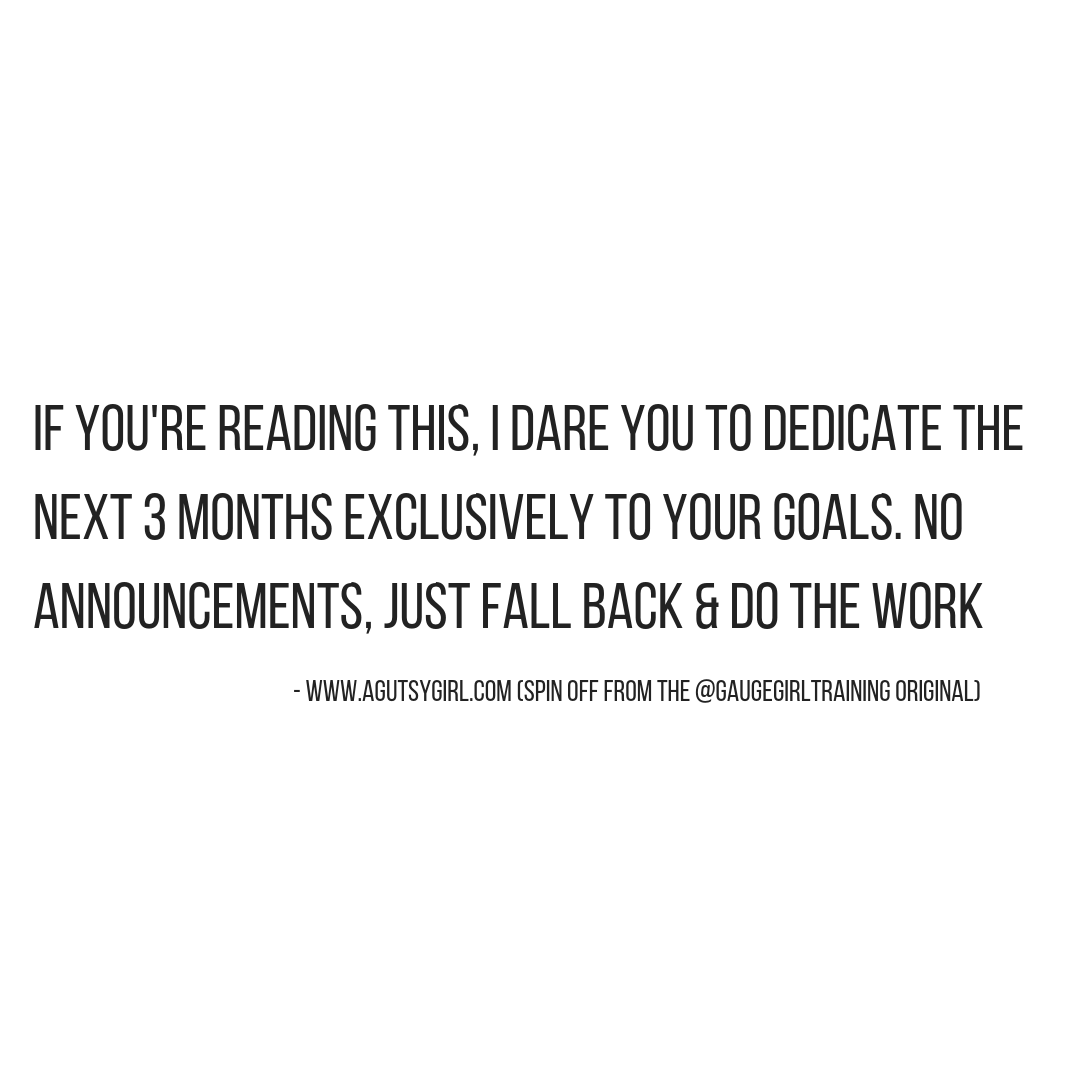 I believe that some goals are best when spoken aloud, shared with someone else (accountability).
But I'm in a season currently where 95% of my goals are tucked away, deep within.
And the reason I love this idea of a silent goal so much is because it feels more like a goal meant for me than an accolade to present to someone else.
Sometimes I think when we feel the need to share our goals online (especially on social media) or offline it's less about accountability, and more about "look at what I am doing."
Don't worry, I've done it plenty, too.
I have set 5 very intentional silent goals to focus on from now through December 31. And when I say intentional it's because they all address the things I'm looking to improve on in my personal life in 2019.
My silent goals do not include anything food or fitness related, probably for the first time in my life. But yours might, and that is just fine because again, these are your own silent goals.
So how do you know what silent goals to set? I believe you know deep down, if you just sit for a few minutes and listen to what your gut is saying. I've felt them for a long time; I'd guess you have, too.
If not, ask yourself some of these questions:
Am I happy in my career?
Do I enjoy my chosen field or is there something else that excites me; would that something else require additional schooling?
What outstanding health issues hold me down daily? Do I even know what they are? If not, how can I figure it out?
Are my days filled with joy? If not, why?
How is my marriage / relationship?
Do my daily activities match up to my true priorities?
Is there something I think about daily, but have yet to act upon?
What / where is my missing link?
Will I be okay with the fact that nothing has changed on December 31? And if the answer is "no," why? What must change?
Once you know what your goal(s) is/are, make them SMART(ER) goals to set yourself up for real success. You already know the answer to #5 – December 31.
Three months is kind of an odd timeframe. It's not 21 days, a month, year, 5 years, or even 10 years.
Dedicate the next three months to your goals….no announcements, nothing fancy. Just do the work.
By the way, if healing your gut is a goal, you can start a FREE inspiration journey with me HERE.
If you liked this post, you might also enjoy:

Xox,
SKH
You will heal. I will help.