After writing the top 8 ways to make peace with your body while healing your gut, I couldn't stop thinking about the idea of celebrating your body not misery.
And I think there is a massive difference between the two. Yet somehow, we are getting them confused, oftentimes believing that we must only celebrate.
When thinking about the choice of celebrating your body or feeling frustrated with it, we believe it's one or the other.
I don't think it's that easy, and I want you to know that if you're not okay with choosing celebration every single day that's okay.
Example
I love following Danae Mercer on Instagram.
She is stunning, confident, and about as honest as it comes to Internet portrayals. She celebrates her body as-is, and strives to teach other women to do the same.
And even still. The other day, she posted THIS image.
Your eyes perked up now, didn't they? You know this feeling; you're there constantly.
Celebrating Your Body Not Misery
Click HERE to save this post for later.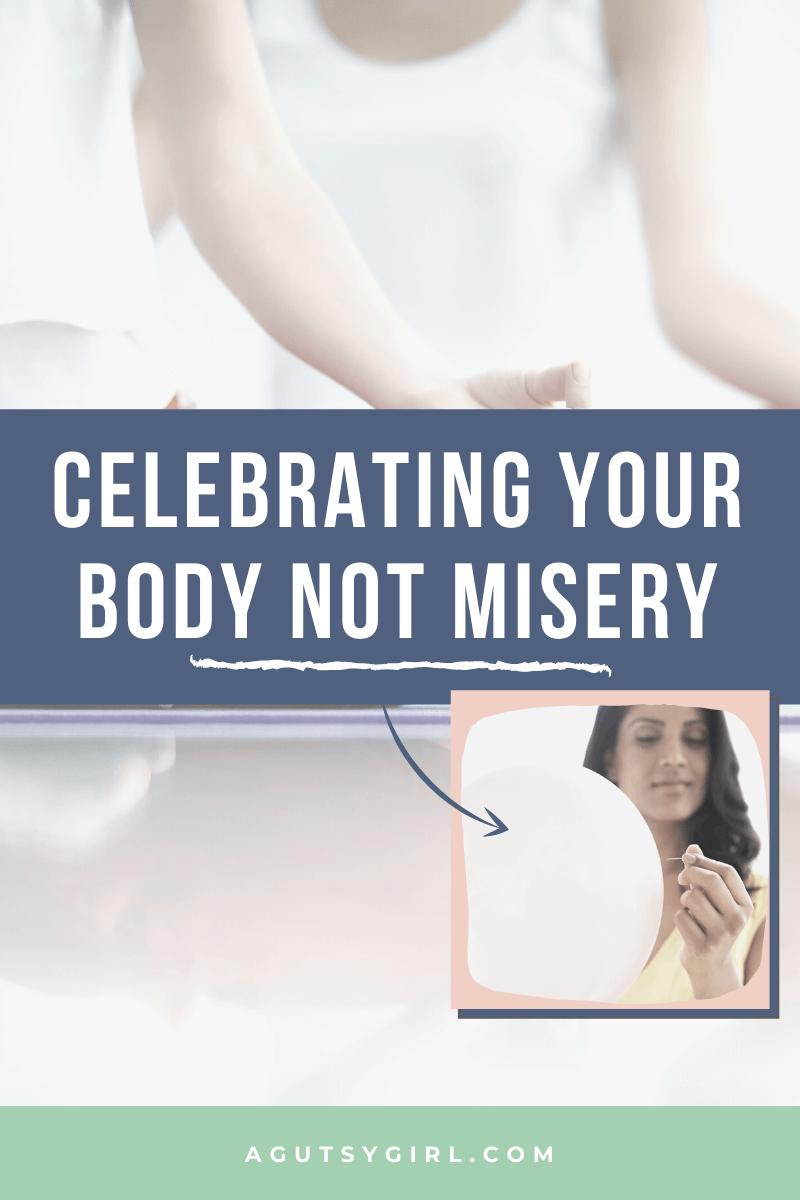 If you read Danae's caption, she's not celebrating anything about it. And yet, most days she does celebrate. Instead of showing her bloat and putting on a smiley face, she's once again – real. She explains that it's been this way for years, that she is researching it now, and (total high-five for her) getting tests done.
What I've noticed more often in the Gutsy community is this need to pretend that we're always happy, positive, and okay.
I've noticed that people will practice two of my three pillars (diet and lifestyle) however they wish, and when misery shows up on the doorstep daily, it's simply deflected as, "….oh well, I'll still celebrate."
You don't have to celebrate gut misery
I'm here to tell you that you don't have to celebrate that gut misery.
And, in fact, that message could be part of the reason you're not healing.
Hear me out.
Celebrate gut misery: I'm fine with how I am. This is the way it's supposed to be.
Celebrate healing: I am strong, confident, and capable. I will heal.
Do you see the difference?
You can and should celebrate your body for all it is, what it does for you, and what it looks like. No shame in a bony-thin-wiry look (yes, because that's the reality for many Gutsy women) or extra rolls, cellulite and stretch marks.
But you don't have to celebrate when you're so bloated you can barely breathe. Or when you're constantly running to the bathroom with diarrhea.
And you certainly don't need to celebrate this idea that it's okay to feel miserable because that's who you are and this is your destiny.
While being Gutsy is common, it's not normal.
Because the gut-brain connection is so strong, the longer you stay miserable and normalize feeling awful, the longer you'll have to will yourself to celebrate bloat instead of celebrating feeling great in your own skin.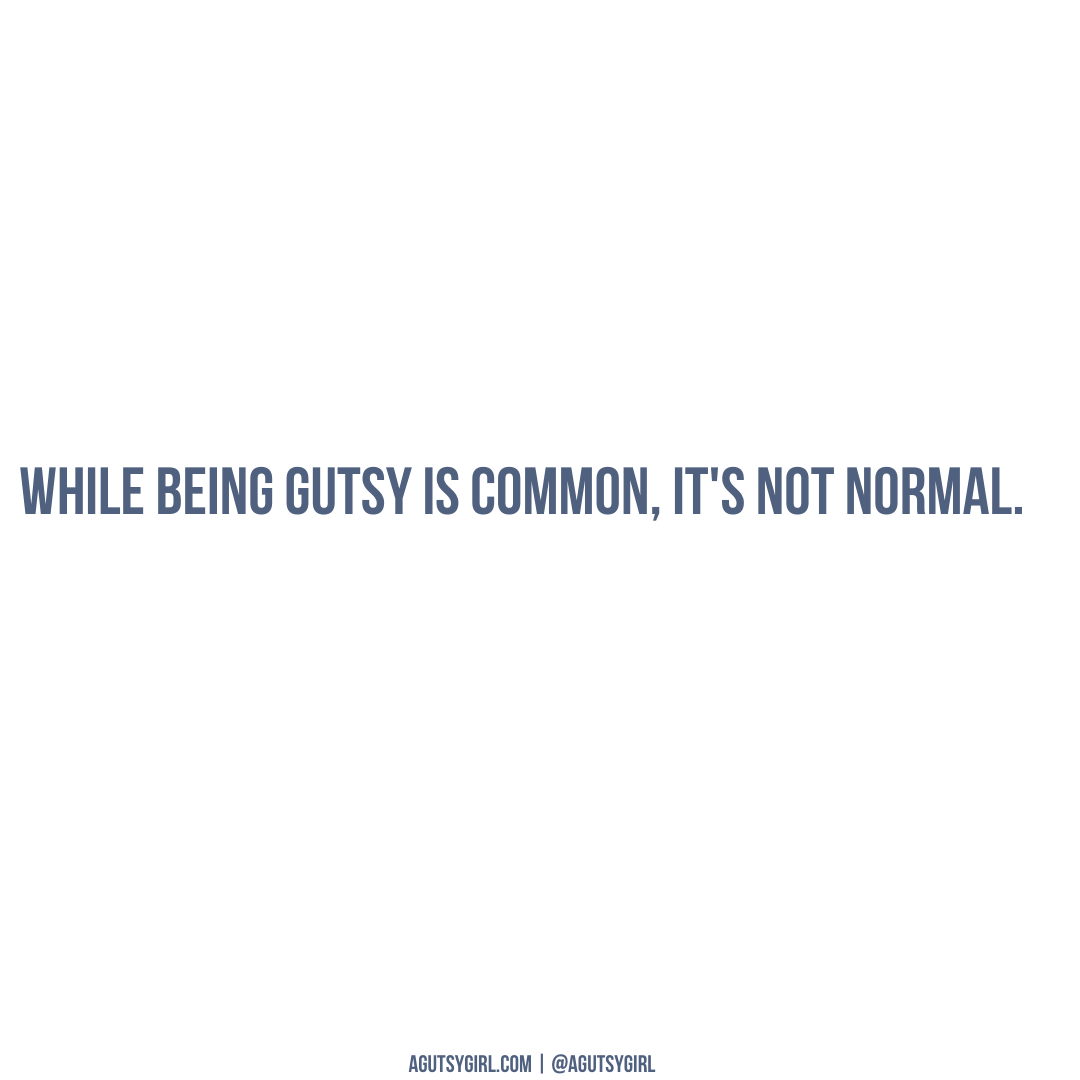 There is a huge difference.
My goal is to help you embrace both celebrating your body, but also healing so you're not miserable in the process.
And this is why I created Healing Blooms from Within, the journal. Because with the gut-healing journaling system I've created, you'll be doing both.
Celebrating what must be celebrating, but healing in order to find the peace, comfort, and calm you've been looking for.
If you liked this post, you might also enjoy:

Xox,
SKH
You will heal. I will help.