Settle in for a little discussion around food fear and gut healing today.
Well it's the Monday after the 4th of July. Here's a sampling of what I ate and drank on the 4th: Puffins (obviously), chips, guacamole, cheesy chip dip – a couple different kinds, full-gluten pasta salad, fruit, dessert pizza, candied Cashews, a Moscow Mule, and other misc. things.
No diet, restriction or rules. All the eats, treats, and goodies.
Raspberries on Instagram
I did, however, put up this graphic on Instagram first thing that day.
If you click the post, you can check out the ever-so-assuming comment @wariellevida left for me.
Why Am I Angry?
So much anger was lit in my soul, anger that I didn't want to be there. I had to block her after I replied because I just can't handle comments like that anymore.
However, I sat with it for quite some time to understand why it bothered me so much. People have said far worse things to me or about me and I have not blocked them.
Why, then, was I so bothered?
Healing Changed Me
….because healing changed me. It changed my relationship with and about food.
Once that happened, I made it my mission to transfer this same energy to every single person who comes across my stuff….no matter where they are at on their own journey.
I do not feel like in any way, shape, or form I do what she claimed….
Spreading fruit fear to the masses!
Back when I restricted food as a hobby, I was filled with fear. And then for most of my time intense gut healing I was also filled with fear, but for different reasons. In fact, in the post linked above I stated,
Stop and read that again. Hobby restriction can (and usually does) lead to forced restriction.
When I healed my gut for good and wrote Reasonable SIBO (which the graphic in discussion above is taken from), my GOAL was clearly spelled out,
Why Did I Create this E-Book?
The answer is very simple; I want you to eat more, not less. Too often, people (I was there at one point, too) find out they have SIBO and that they must follow a Low FODMAP diet, but instead of understanding what they can eat, become focused on everything they can no longer eat.
Food Fear and Gut Healing
Click HERE to save this post for later.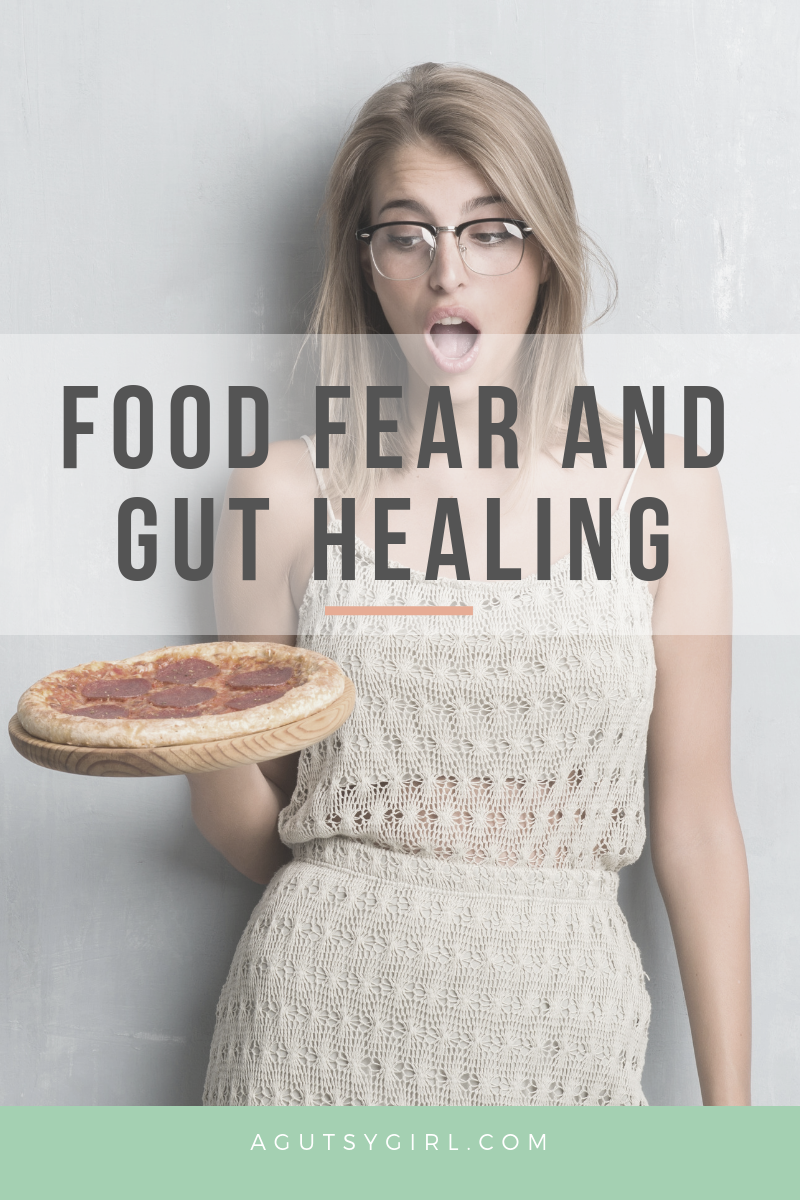 There is so much food fear happening in the gut healing community and in general.
Food fear is, no matter what your health circumstances are, when you're filled with fear about every single morsel eaten.
It's one of the reasons I don't 100% side with the uber-holistic, holier-than-thou organic-istas any longer.
I do not want you to ever be afraid of food……when it's unwarranted.
But if you have a condition in which food can, will, and does matter, during intense gut healing, you might need to take an approach where you eat with intention.
Eating from a place of intention is different than eating from a place where fear guides the decision.
I'm choosing to eat 30 raspberries because I love them. Even though I have SIBO, 30 raspberries are still low FODMAP.
vs.
1 cup of raspberries is high FODMAP, so they must be a high FODMAP food. I'm afraid that eating raspberries will bloat me. I'll just avoid them altogether.
See the difference?
Fear is a Liar, but Facts are Not
Fear is a liar when it's telling you to avoid raspberries altogether. However, at 1 cup, raspberries are high FODMAP. This likely matters if you have SIBO. That's a fact.
This past year, I learned that what I eat has far less impact on lasting gut-healing strides than I once thought.
Food absolutely helps or hurts the gut-healing process, and I'm tired of the idea that it does not matter. I'm living proof; many others are as well. But constantly living in fear about food will never get you anywhere. Fear is a liar; it comes to tell you things that aren't true.
I addressed this topic of food fear and gut healing in a different way in a post called, "The Truth About Greens and Gut Healing." Check it out HERE. And I've also been very clear about how I approach children and diets. Finally, gut healing is not a diet; and yet, sometimes gut healing is a diet.
I know a lot about food and lifestyle as they relate to gut healing. I'm not just spewing information I once read in a book. I've done the research AND I have been through all the motions myself. So when I post the FODMAP graphics, it's NEVER about fear. It all comes back to….
You will heal. I will help.
p.s. In her comment to me on Instagram, @wariellevida stated, "Have you educated yourself with @medicalmedium lately?" Enough said.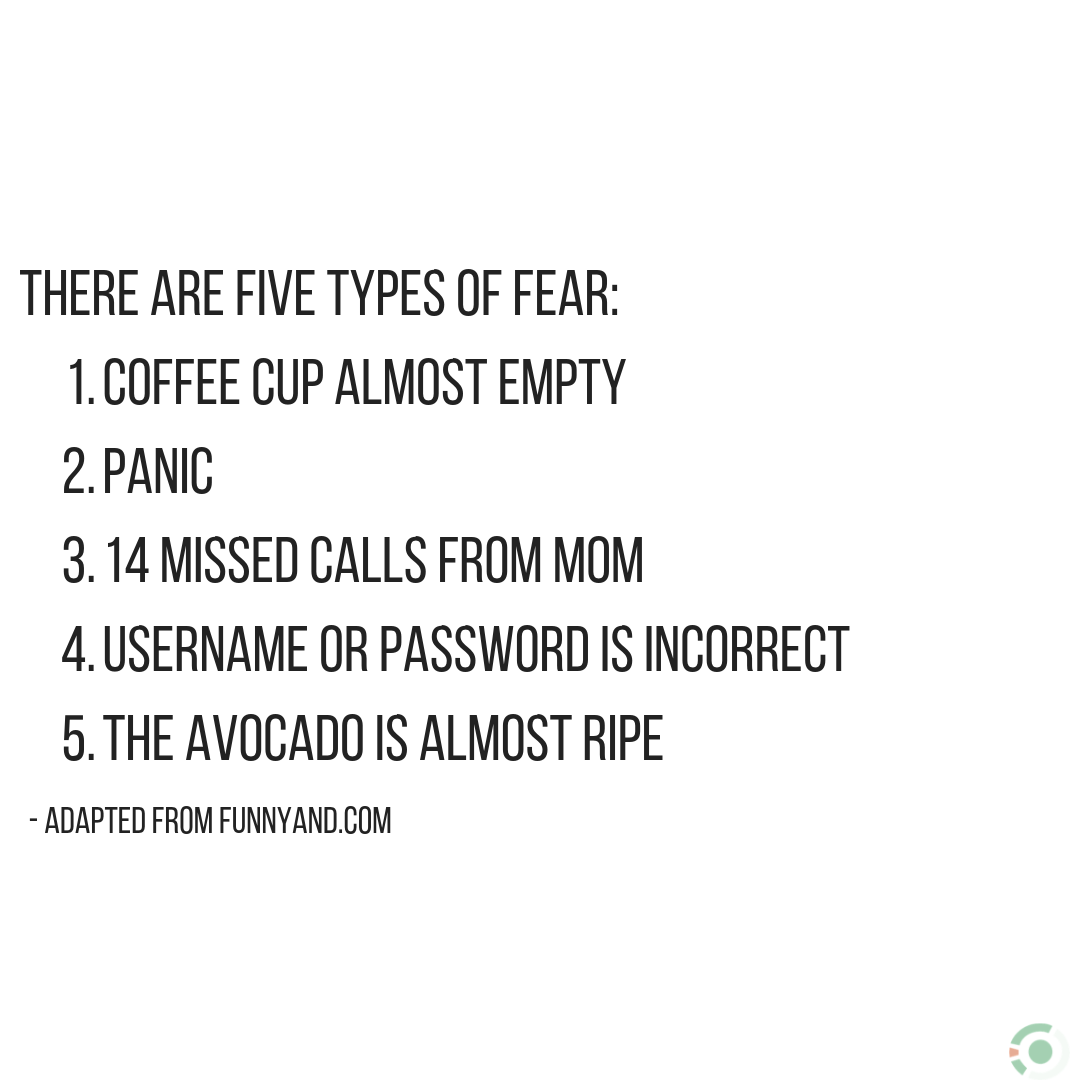 Xox,
SKH
You will heal. I will help.