I love these 3-Meat Greek Balls.
They are great now, but during the depths of my healing, they were really great.
While they are not Low-FODMAP, they do contain liver and liver did wonders for my B12 levels.
Nutrient-Dense Liver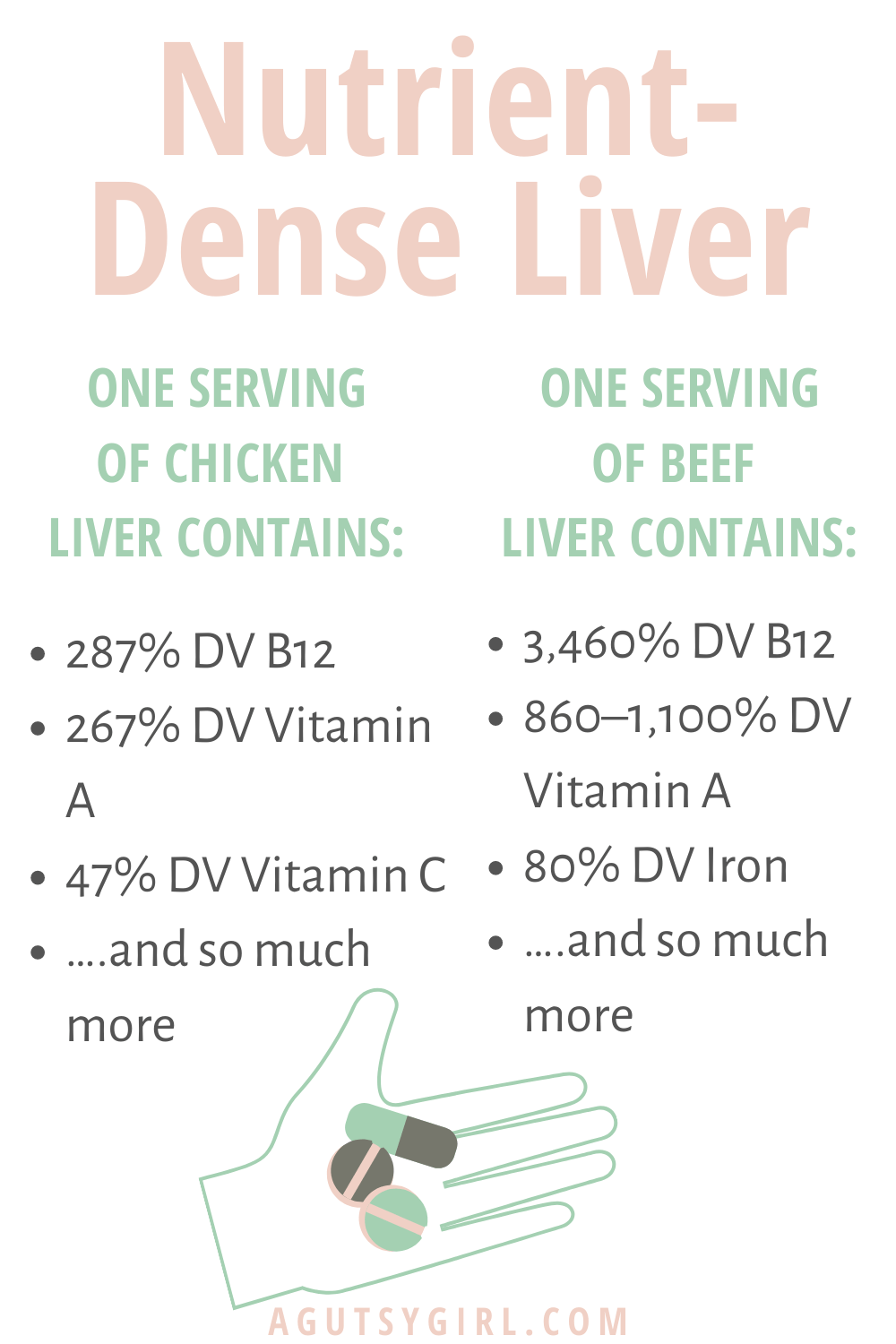 I'm not going to say I love liver. I wish I did, but don't. However….
287% DV B12
267% DV Vitamin A
47% DV Vitamin C
….and so much more
And one serving of beef liver contains:
3,460% DV B12
860–1,100% DV Vitamin A
80% DV Iron
….and so much more
Because both B12 and Vitamin A are common SIBO deficiencies, I would just suck it up – take it all in like a big girl, and get it done.
Sometimes you've just gotta do what you've just gotta do. 
3-Meat Greek Balls
Click HERE to save this post for later.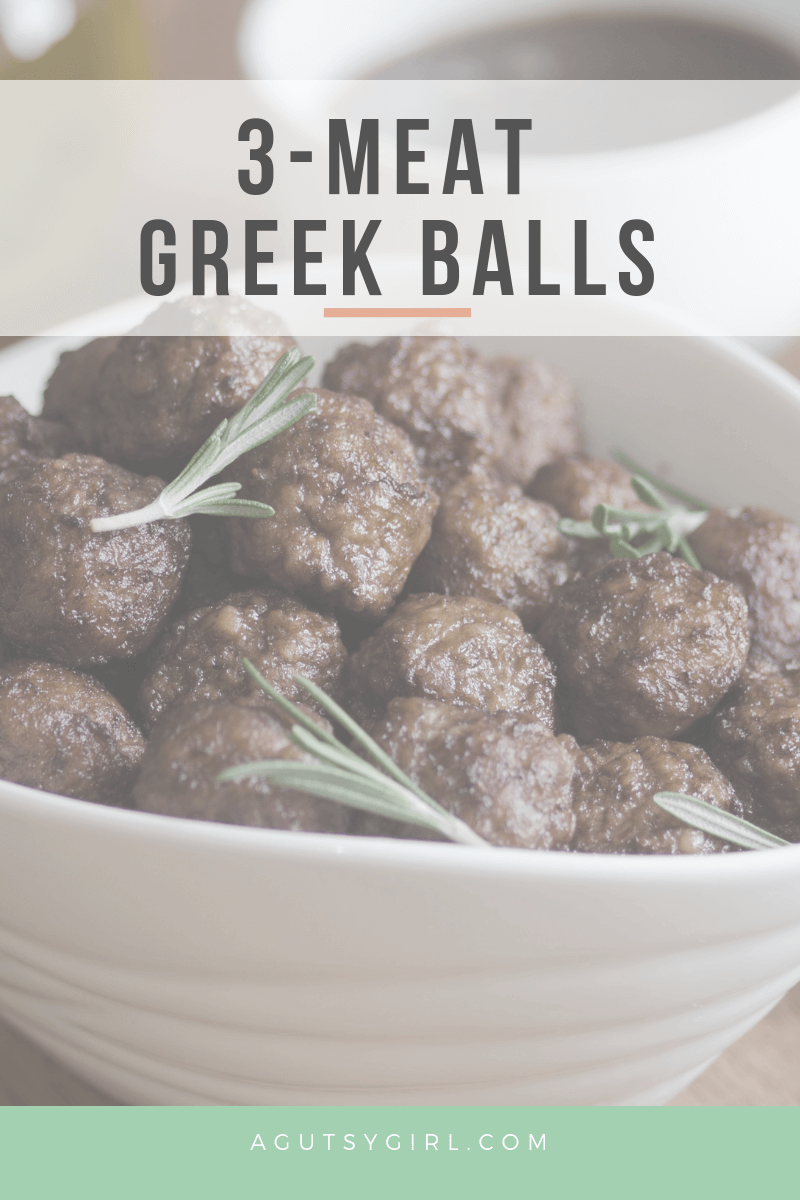 I won't lie, though, getting in liver with these 3-Meat Greek Balls was easy.
Not only is it a very simple recipe, but they taste great, too. 
Because there are three different types of meat in these meatballs, leaving the liver as only 1/3 of it, you won't even know it's there. 
When I eat liver, it must be masked. 
In addition, the Spicely Organic Greek Seasoning makes a huge difference. 
Ingredients
organic marjoram, organic garlic, organic onion, organic basil, organic oregano, organic rosemary, organic thyme, organic chili crushed
You can learn all about the seasoning HERE.

3-Meat Greek Balls
Author:
Sarah Kay Hoffman
Prep time:
Cook time:
Total time:
A hearty, delicious meatball recipe to be enjoyed on their own or as part of a larger meal.
Ingredients
½ cup yellow onion
3 garlic bulbs, peeled
10 fresh basil leaves
½ pound organic chicken liver (drained, you don't want the liquid in the mixture, otherwise it will be too "wet")
1 pound organic beef, ground
½ pound kosher turkey, ground
1 tsp salt
2 tablespoons Spicely Organic Greek Seasoning
Instructions
Preheat oven to 350 degrees.
Cover a large baking sheet with parchment paper.
Place onions, garlic, and basil in your food processor and chop.
Add liver and process for about 3-5 seconds (make sure to not over liquify).
Transfer mixture to a large bowl and add in the rest of the ingredients, then mix together by hand.
Form mixture into medium-to-large balls and place on the parchment paper.
Bake for about 35 minutes (cut open to ensure they are fully cooked prior to eating).

3-Meat Greek Balls Recipe Notes
This recipe will make 8 jumbo meatballs. You could also make smaller ones, if desired (would likely need to bake for less time then, too).
They are great eaten as-is, but you could also toss them over:
Spaghetti Squash (I also have many more recipes for Spaghetti Squash on this website)
Any of THESE brown rice noodles I get from Thrive Market
Number 2 or 6 from THIS list
Okay, I'd love to know if you make these! Let me know in the comments below.
By the way, these are from The Gutsy Girl's Bible. You'll find many more recipes there.
If you liked this post, you might also enjoy:

Xox,
SKH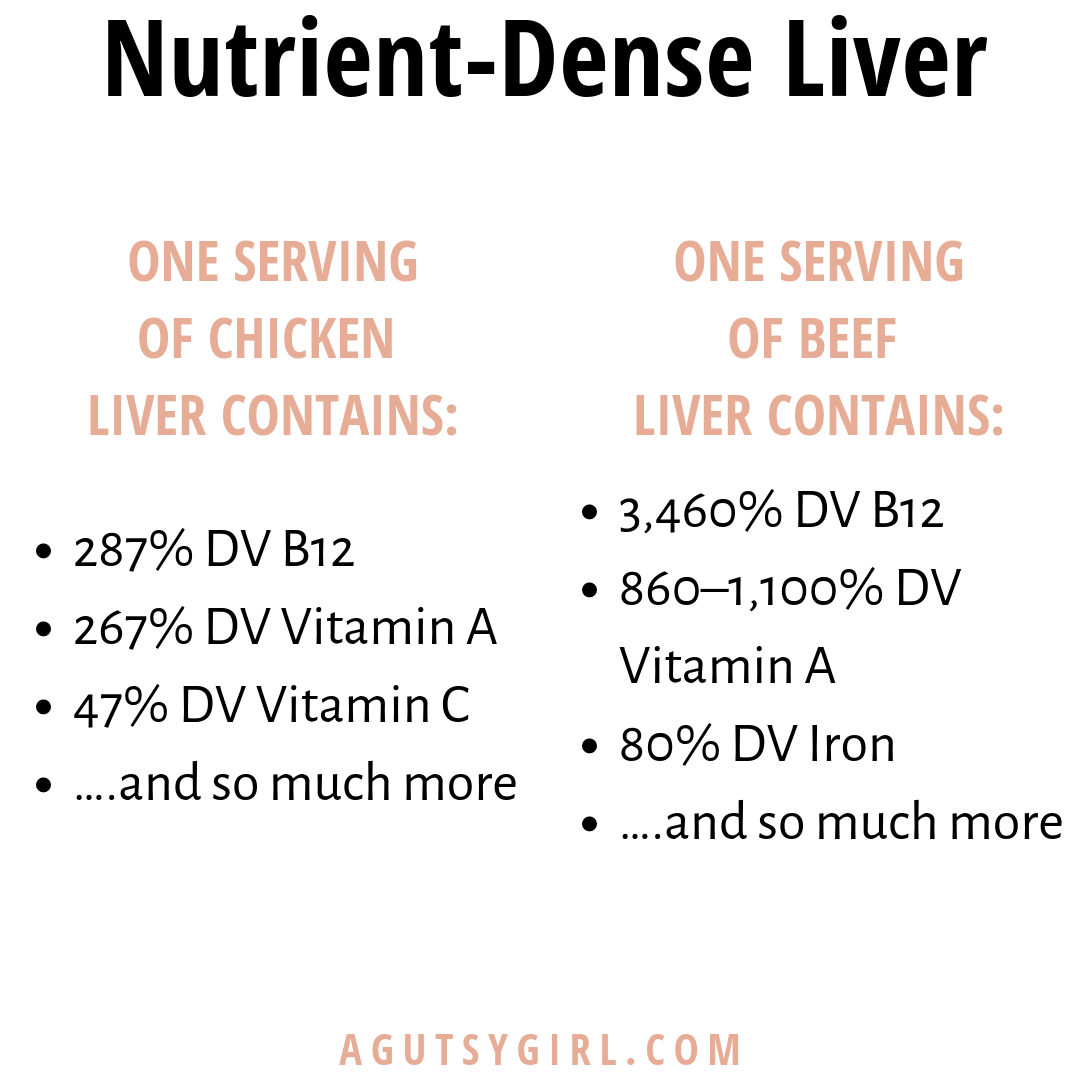 You will heal. I will help.