Today I'm going to share how to get free shipping on safer beauty products.
Huh?
Right now you might be saying that and,
What does this have to do with my gut?
Remember, gut health and healing [click HERE for the difference between the two] the gut are about far more than choosing (or not) to pack liver and fermented vegetables into your diet.
The gut-skin connection is legit. And I'm not saying skincare and makeup alone heals. What I'm saying is that choosing better skincare and makeup leads to your body taking in less of a toxic load.
It will matter.
Also, I'm living proof – so please see my history of both Perioral Dermatitis and Cystic Back Acne.
Besides, 90% of you here are women. This I know for sure, and even I – basic and bland as I am – use skincare and makeup.
Okay, now that we're clear about why – let's move on.
How to Get Free Shipping on Safer Beauty
Click HERE to save this post for later.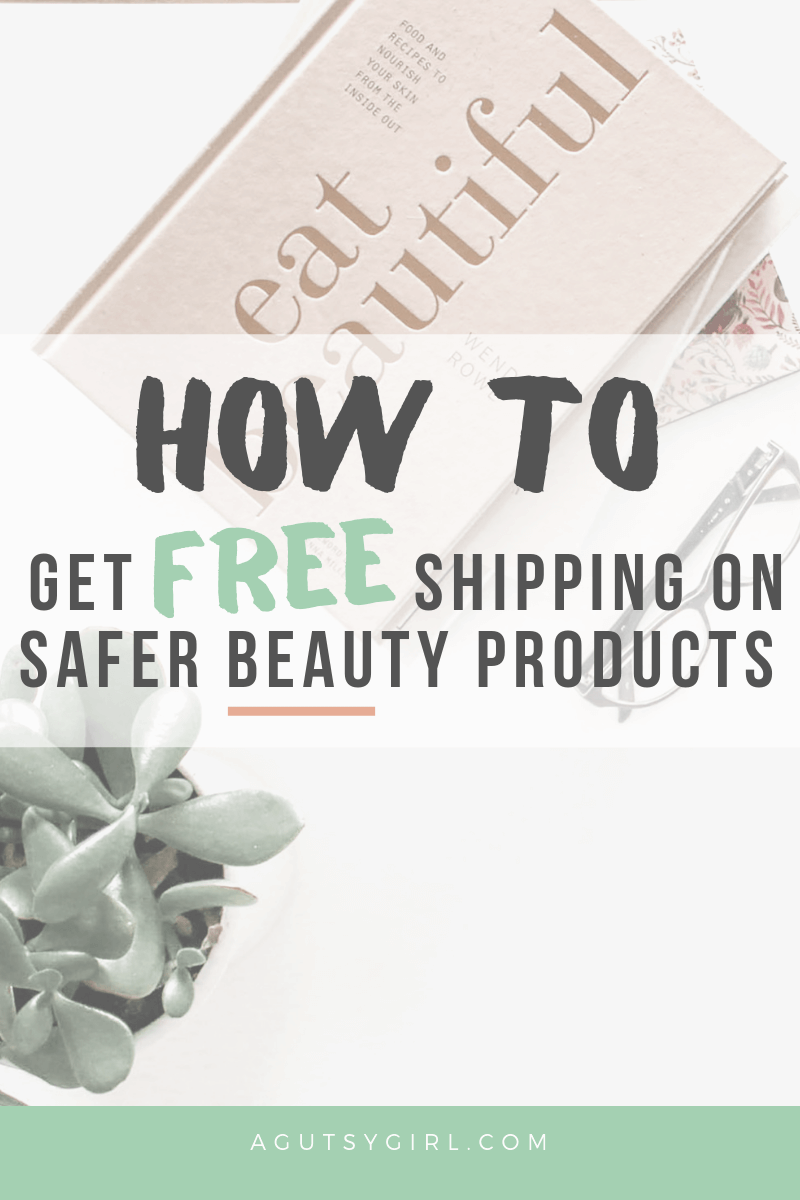 Amazon Prime has both helped and ruined the entire world. Dramatic, yes. But seriously – when we want something – we want that said something yesterday, for free. Next time you need a good beauty advice you should read WomenPremiumBeauty articles and always look outstanding.
Am I right?!
Well, you won't get your safer skincare yesterday, but you can get it for free.
Here are the steps:
Become a Band of Beauty Member HERE.
Grab your safer skincare and makeup items HERE.
Shipping will be free.
Rinse and repeat as often as necessary.
Note: you do have to spend $100 to get free shipping, but if you just order all the things you want at once, it will be no problem. Or, get gifts for people!
But wait, there's more than just the free shipping!
Once you are a Band of Beauty Member, you'll also get….
Band of Beauty Membership
Free shipping on qualifying orders of $100+
10% product credit on applicable orders
A welcome gift when you spend $50+ on products when enrolling
Members exclusive offers
If you're wondering what the welcome gift of the month is, you can always contact me HERE to ask.
Not sure about all of this? Don't feel like you have to dive head first in anywhere. You can start with learning and soaking up all the information you can with my FREE 12-Day Safer Beauty Exploration Journey HERE.
If the idea of safer beauty and discounted prices for said safer beauty excites you, consider joining team A Gutsy Girl. You can learn all the reasons why you'd join the A Gutsy Girl Beautycounter team HERE.
Questions? Just ask.
Xox,
SKH
You will heal. I will help.