The Ultimate Gut Healing Online Shopping Guide is about far more than the current circumstances.
Our community has always and will always need this resource.
I know the memes are going around, but it's true — a lot of people are learning how you live on an every single day basis.
Ultimate Gut Healing Online Shopping Guide
Click HERE to save this post for later.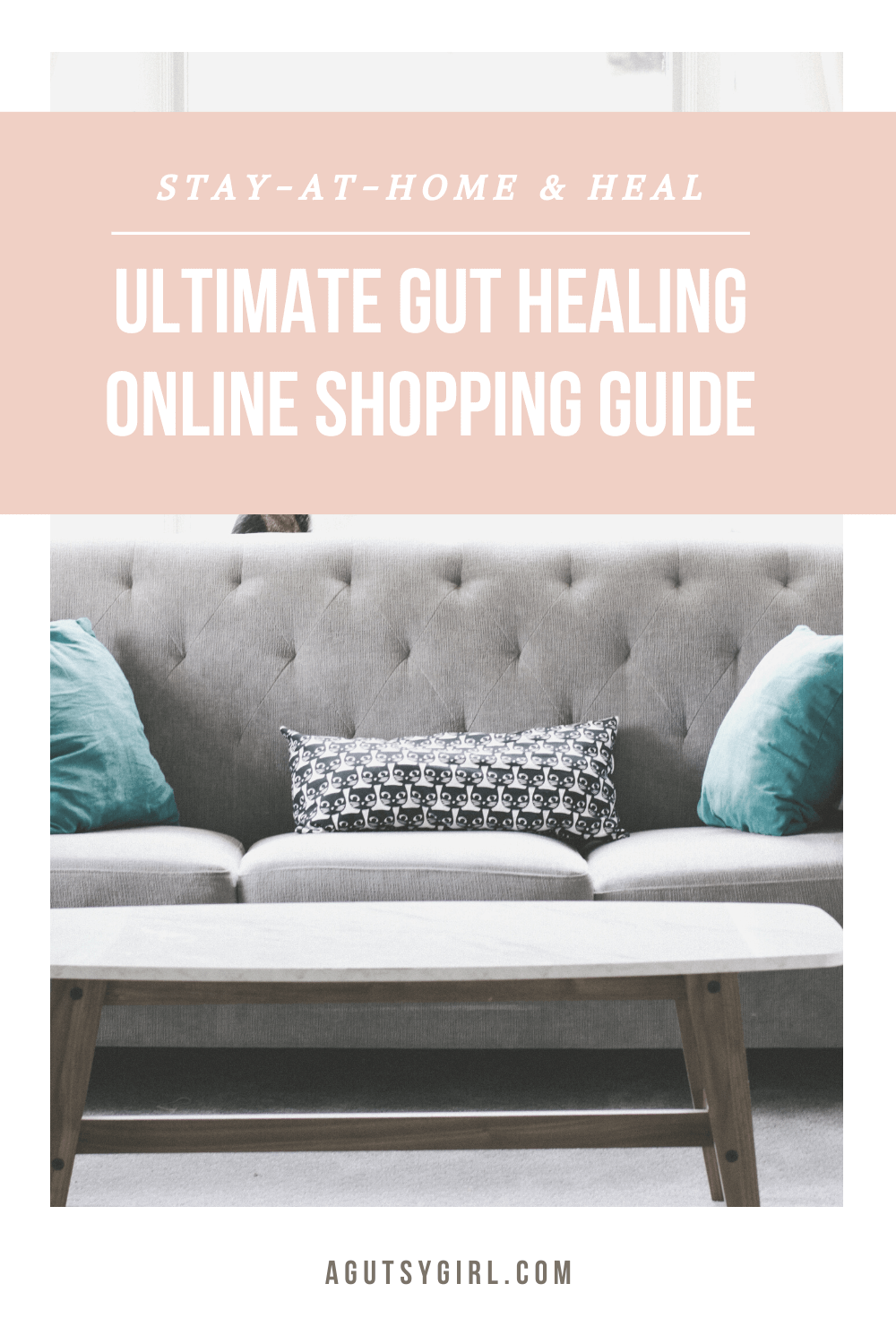 This guide is based on my 3 gut-healing pillars: diagnosis, food, and lifestyle. Those three are critical for healing your gut. They do not work alone in a silo, and it's hard to ever fully heal without honing in on all.
Diagnosis
Testing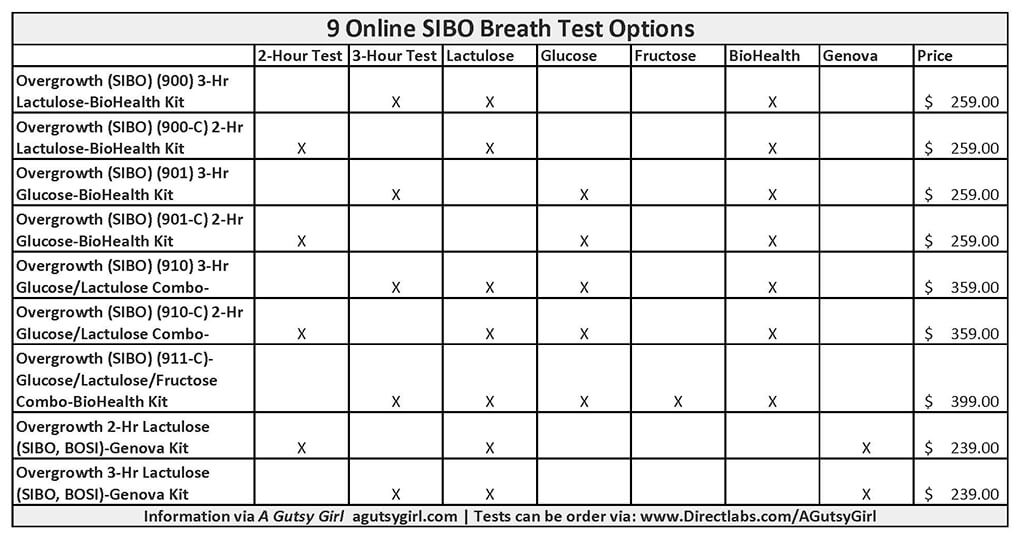 Remember, Dr. Google is not an appropriate diagnosis. But yes, yes Dr. Google can absolutely help. If that's where you want to start today, then choose the Beginner's Guide to Digestive Health Testing HERE.
Food
First, what food is "healing?" I have no idea. Remember this?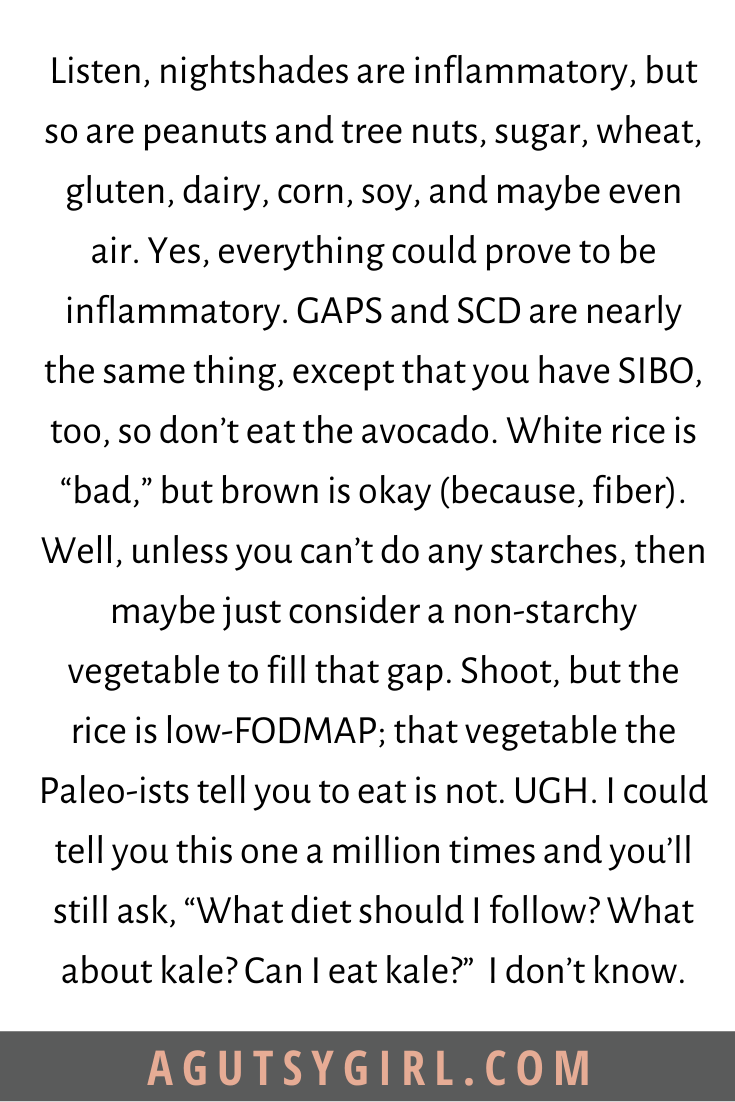 Because of that, the healing foods for you are different than anyone else.
The good news is that you can identify what your "right diet mix" looks like.
Through an appropriate diagnosis, testing, and/or journaling practice, you will know what is and is not working for you.
The point of the Ultimate Gut Healing Online Shopping Guide is to show you where to get said foods.
It is not to tell you which foods are or are not healing.
Groceries
Lifestyle
This is the main piece, in my opinion, for healing the gut. Unfortunately, it's the piece most will ignore or simply can never fully integrate into their gut-healing protocol.
Because of it, everlasting healing does not and cannot happen.
Stress Less
Supplements
All the minimalist approach to gut healing supplements items can be found online, too.
I'm currently taking their probiotic and Ultimate IgG (immune and digestive boost!) daily. There is also the Gluten Away, a prebiotic, and K2-7 supplement. Enter code 'AGUTSYGIRL' at checkout to save 15%. They offer auto-shipping which comes with free shipping, bundles, and more. The A Gutsy Girl custom page can be found HERE.

Their supplement lineup includes: Activated Charcoal, digestive enzymes, a probiotic, resistant starch, and collagen. If you're looking for optimal gut health, they have a GoodGut Program which includes a combination of supplements. Learn more about it HERE.

When it comes to high-quality supplements, you name it, Perfect Supplements online has it. Just look at all the categories. And furthermore, you can use code 'GUTSY10' at checkout to save an automatic 10%. Grab what you need HERE.
Home Cleaning Supplies, Personal Care, Skincare, and Makeup
Almost everything I buy for cleaning supplies, personal care, skincare, and makeup can be purchased online.
I'm telling you, my friend, if you didn't want to/couldn't leave your house, you'd never have to with this list 🙂
Learn More, Misc.

Can You Fully Heal Your Gut Online?
When it comes to fully healing, do I think you can 100% do it online? No. And the reason is that you will need, especially with more complex cases, a doctor, nutritionist, other medical professional, medications, procedures, etc, etc during the journey.
But in today's world, even those typically require an in-person visit or two and then everything else is done online, through some sort of portal.
I haven't seen a doctor – in person – for anything gut-health related since 2018. And I still take medications and supplements.
This is because I dialed in and fully understand the balance and unity of the three pillars.
Doing 95% of everything today online is easy.
Know that, no matter what, even without leaving your home, you can make huge strides.
Interested in putting it altogether? Now you can.
If you liked this post, you might also enjoy:
Full disclosure: There are many affiliate links contained in this post. What this means is that when you purchase from them using my links, I make a small amount at no cost to you. This allows me to keep A Gutsy Girl thriving for you on a daily basis. And I appreciate the chance to keep providing for you.
Xox,
SKH
You will heal. I will help.