I believe that even today you can find everything you need for this 5-Ingredient Strawberry Pina Colada Smoothie Recipe.
And I mean, really….who doesn't want a little extra something to remember lazy days on the beach with friends and family?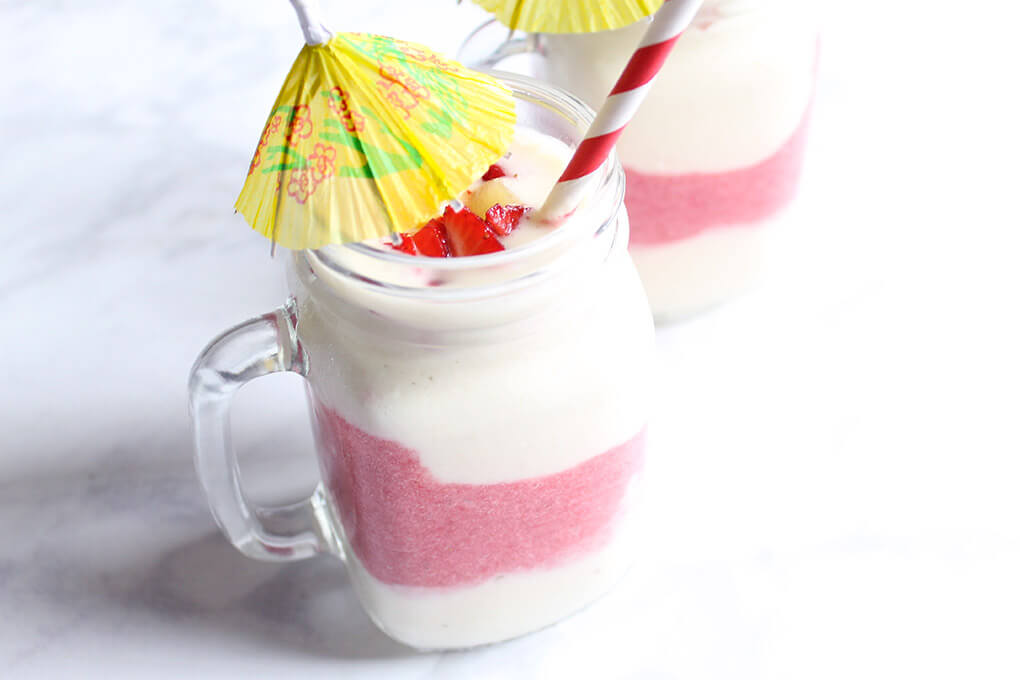 Let's cut right to the strawberries and pineapple. 
And by-the-way, can you say….packed with vitamin C?!
5-Ingredient Strawberry Pina Colada Smoothie Recipe
Click HERE to save this recipe for later.

Pina Colada Recipe
5-Ingredient Strawberry Pina Colada Smoothie Recipe
Prep time:
Cook time:
Total time:
Thick, creamy, and delicious, this is a non-alcoholic beverage for everyone.
Ingredients
1.5 cups strawberries, hulled
2 Tablespoons coconut butter
1 ripe banana, frozen
1.5 cups pineapple, frozen
coconut milk (full-fat would be best, light is okay), 1.5 cups
Instructions
Place strawberries and coconut butter in a blender, and blend until pureed. Set aside.
Rinse that blender or use another (I used the Magic Bullet), and place banana, pineapple, and coconut milk in it. Blend until completely mixed together.
Layer your glass by alternating pineapple then strawberry mixture.
Repeat.
Notes
I layered this drink to make it extra-special, but to save time (without losing any of the flavor), you could just throw all ingredients in the blender at once and mix.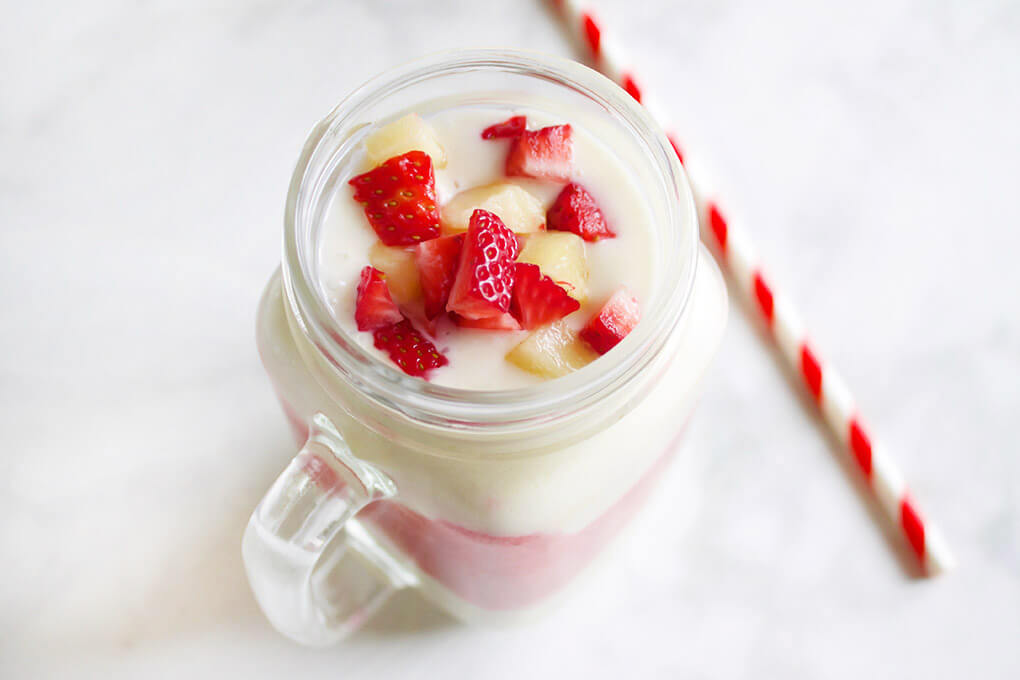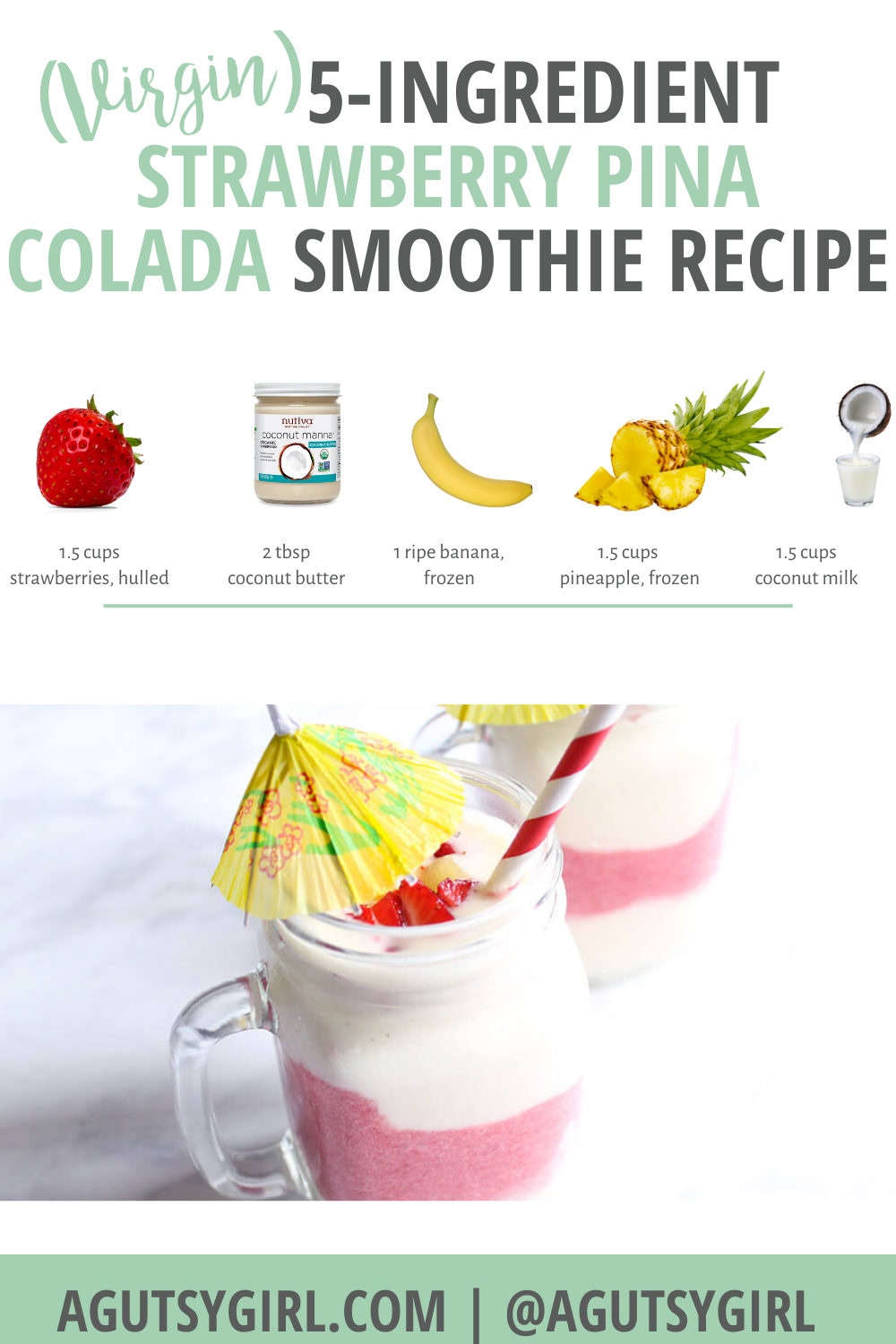 Virgin Pina Colada Recipe
Turn this into a boosted Virgin Pina Colada recipe.
Boosted?
Yes.
Here is how you can do it:
If you have any of the following on hand (or easy ordering/buying access), here are two simple ways to boost the colada:
Use code GUTSY10 for 10% off anything from Perfect Supplements.
A virgin pina colada obviously does not use any alcohol. And if you're serious about healing your gut, you'll want to refrain from alcohol as much and as often as possible.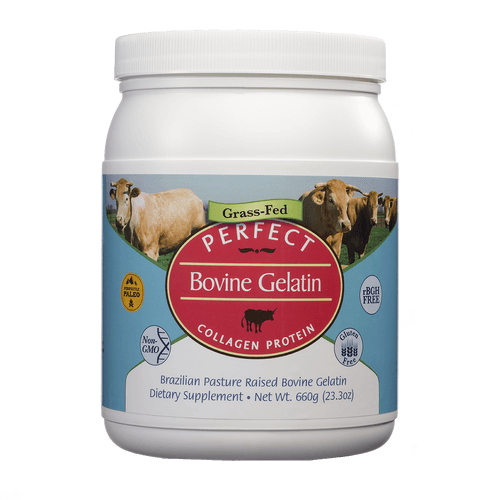 If you enjoyed this post, you might also like:

Xox,
SKH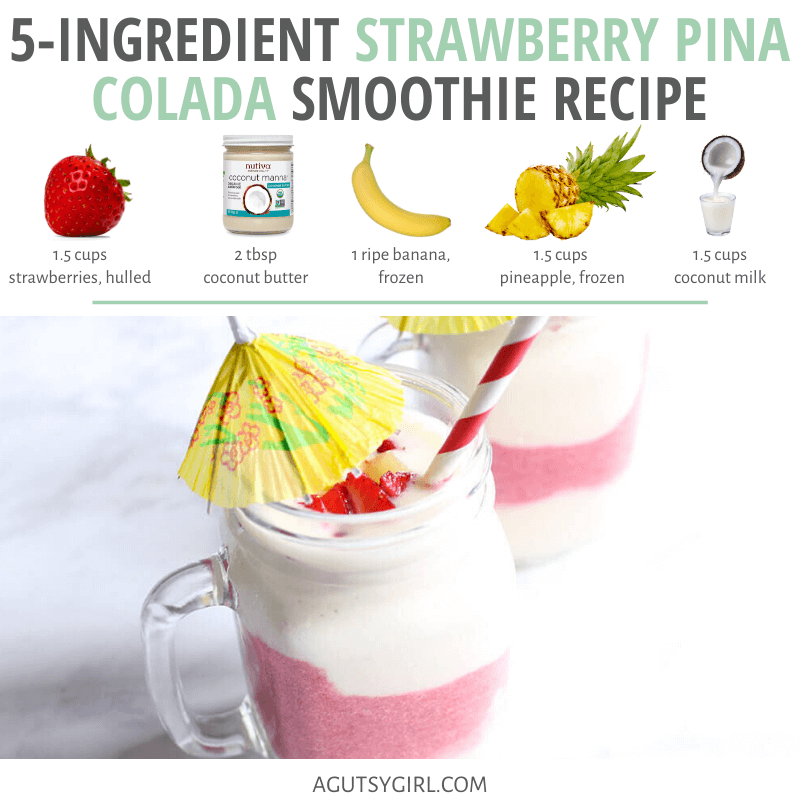 You will heal. I will help.