I'm sharing my top 4 organic tampons today because I recently received the following message, "Totally random question… I'm due any day now with baby #3 and know from previously that I want an all cotton pad. (Sorry TMI) Do you have a brand you love or recommend for feminine products?"
First of all, by now Y'all should know that nothing is TMI here. I'm always happy to help answer questions like this. Why this question? Because using organic feminine products is important to me. And how did that happen? By chance.
I always had super bad cramps for at least the first couple days of my cycle. A couple years back, I was stuck in a place for a day where I had no access to tampons or pads and my period started. So, I did the best I could with what I had…..toilet paper.
It was the first time in years that I barely had any cramps, so began my investigation for why that might be.
Why Use Organic Feminine Products?
Image via Natracare.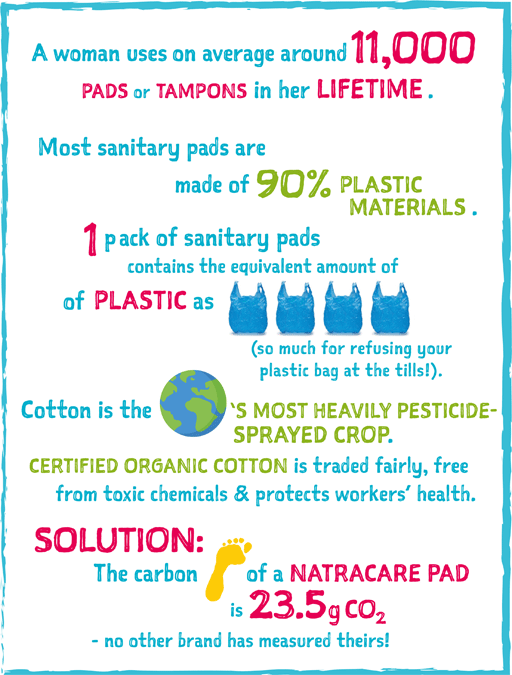 Did you know that cotton is considered one of the dirtiest crops in the world—meaning it is laden with pesticides and toxins.
I'm not sharing that to scare you, but to make you aware. I had no idea until I started researching it more. And if you stop to think about it, do you want to use that for personal care products?
I didn't with my food, skincare and makeup, so why would I for something as intimate as this?!
Second, it was super easy for me to answer because I do have list of my top 4 organic tampons that I've been meaning to share for awhile now.
Top 4 Organic Tampons
Click HERE to save this post for later.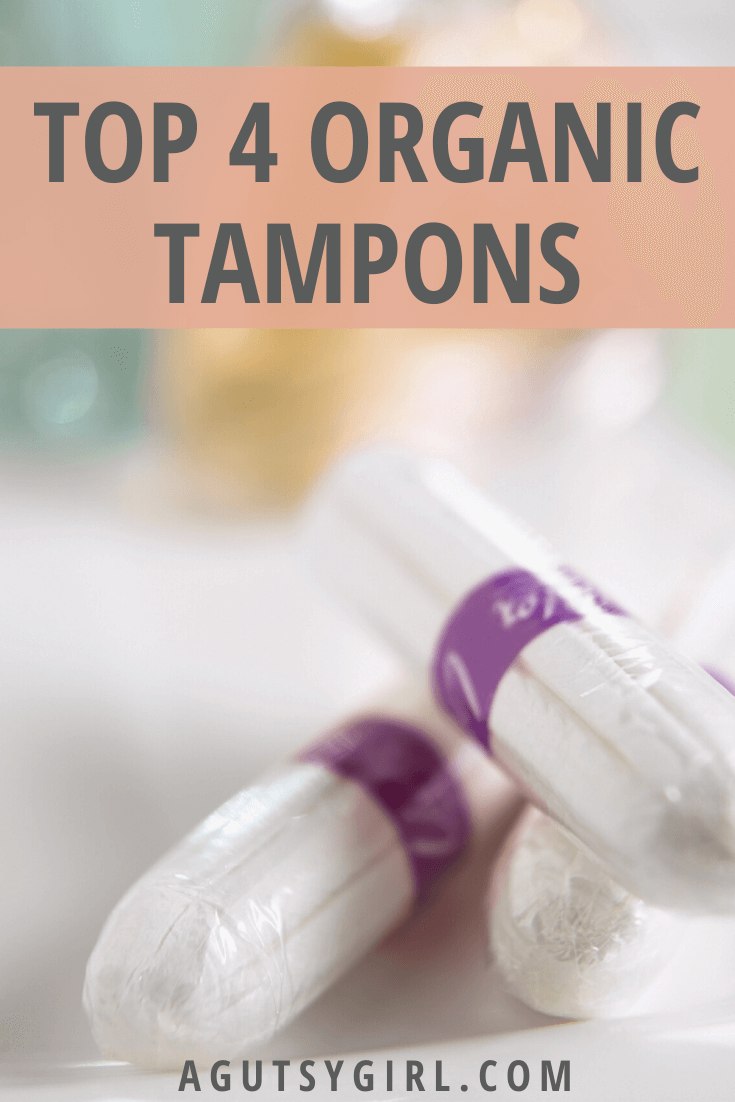 LOLA is an Organic feminine line that is subscription based. According to their site, you pick which product(s) you want. Then, choose the product assortment and how many boxes of each product you want delivered at once. Finally, decide how frequently you'd like to receive your order — either every 4 or 8 weeks. Enter your shipping and billing information, and voila! A better month awaits you.
They also carry organic products for cramps and other miscellaneous sex items. I love that LOLA also gives back, stating, "Millions of low-income women in the United States are forced to choose between buying menstrual products for themselves or other essentials for their families. These items are among the most requested at homeless shelters, yet are least often donated.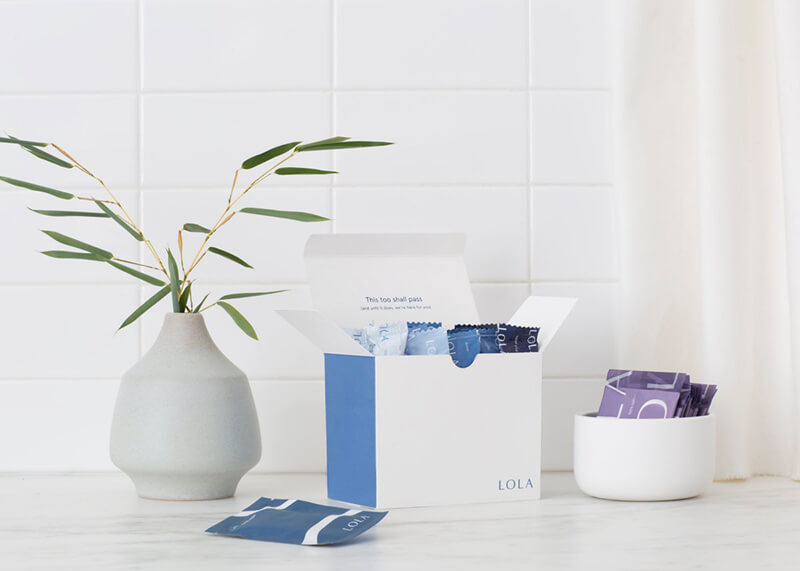 Have I used LOLA yet? No, I have not, but I'm planning to soon because I love everything about their story, ingredients, and mission. Plus, delivery.
If you're not into a subscription-based product, then these next three are going to be more for you.
I have known about Cora since 2016 when one of the founders emailed me. The email began, "As you know we launched Cora back in February. Today I'm really excited to share with you that our little, socially-good organic tampon company is officially selling in Target!"
I "met" Morgen when he had another company, the Bees Knees Honey. I don't even know if he owns that anymore, but at the time, he and I connected on his business, my A Loving Spoon nut butters and all things entrepreneurship. He even featured me in an article he wrote for Inc., "Why a Hectic Life Makes for a Good Business." None of this has to do with tampons, though. The point is that, I trust Morgen, love his work, and I believe in the products he produces.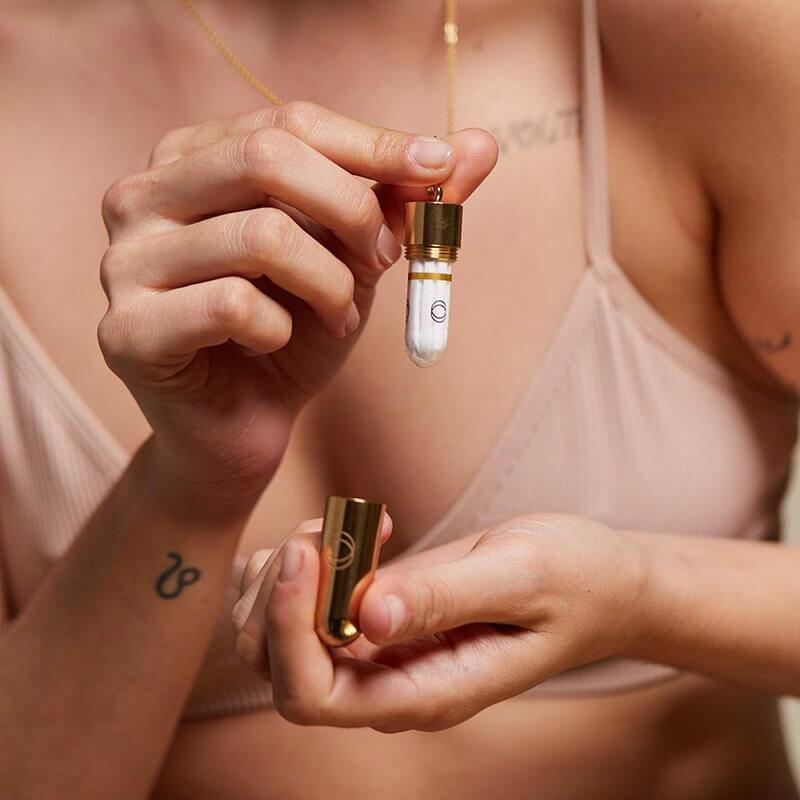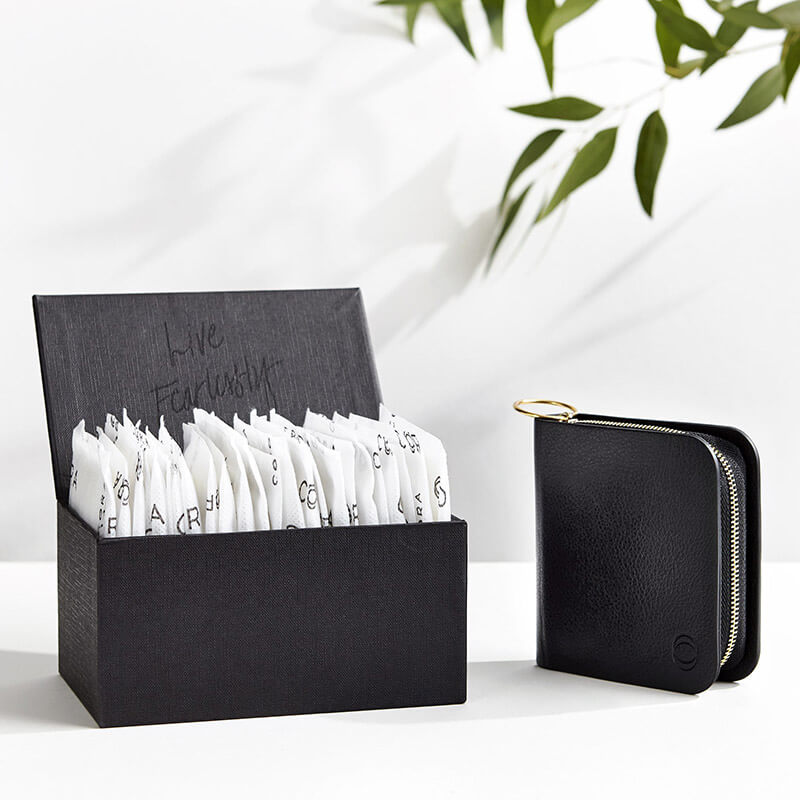 Cora, "Exists to empower women." With every every Cora purchase, they provide pads and health education to a girl in need. The product uses organic cotton and they are GOTS Certified. They have tampons, pads, and even a sleek, fearless necklace. Finally they have a super cool blog that you can check out HERE. Where to buy: via their website (subscription), Amazon, Target, and Grove Collaboration.
I started using Oi Organic because I could get them shipped to me with my Thrive Market orders. The company is a New Zealand company led by a team of passionate, holistic women who aim to make big changes.
Thrive carries their tampons and menstrual cups. They also have pads and panty liners. I love that the front of their package says things like, "Biodegradable is not debatable" and "Pure inside nothing to hide."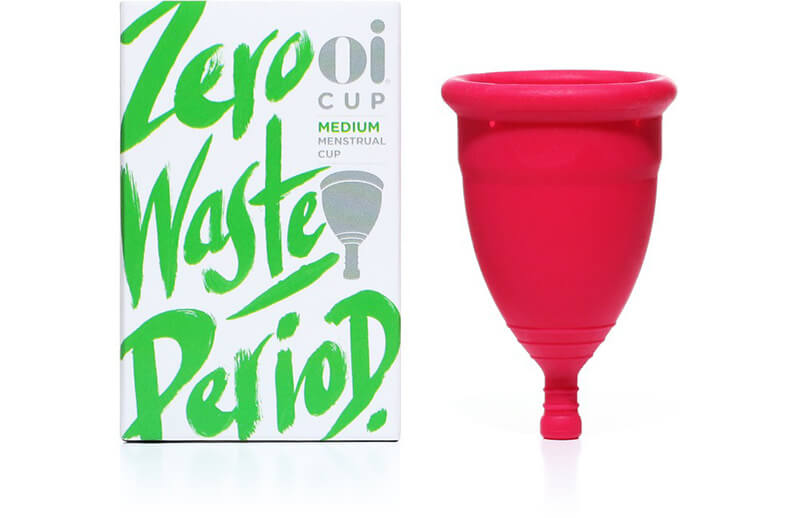 I sometimes find their applicators tricky to use, but I continue to use the product because I love everything everything else about it. Where to buy: Amazon, Thrive Market, and their website.
And last, but certainly not least, Natracare. I have met and re-met this team at natural living shows across the US.
They are a small family run business based in the UK and today they are the global leading brand of natural and organic menstrual and personal care products. I love the product, and typically always have some on hand.
The product is certified organic cotton, chlorine free, plastic free, and biodegradable. (Side note: Did anyone see the recent 60-minute segment around plastic? If not, it's a must watch. It's HERE.)

Like Cora, I enjoy their blog. Their product portfolio is vast, from tampons to pads and wipes to maternity. Where to buy: Natracare is everywhere! In the United States, you'll find them a lot of natural chains and online via their website, iHerb, Amazon, Thrive Market and more.
For the record, I have never tried the reusable menstrual cups like Oi Organic carries. I've been told that once you try them, you'll never go back to "regular" again. Is this true?
Since making this switch (plus the fact that I now do seed cycling as well), I barely ever have cramps. I can get by with maybe 1-2 Advil per cycle and only sometimes. Most of the time, the only way I know my cycle is here or about to start is the 1-2 lovely facial blemishes I get (quickly squashed by the Spot Treatment).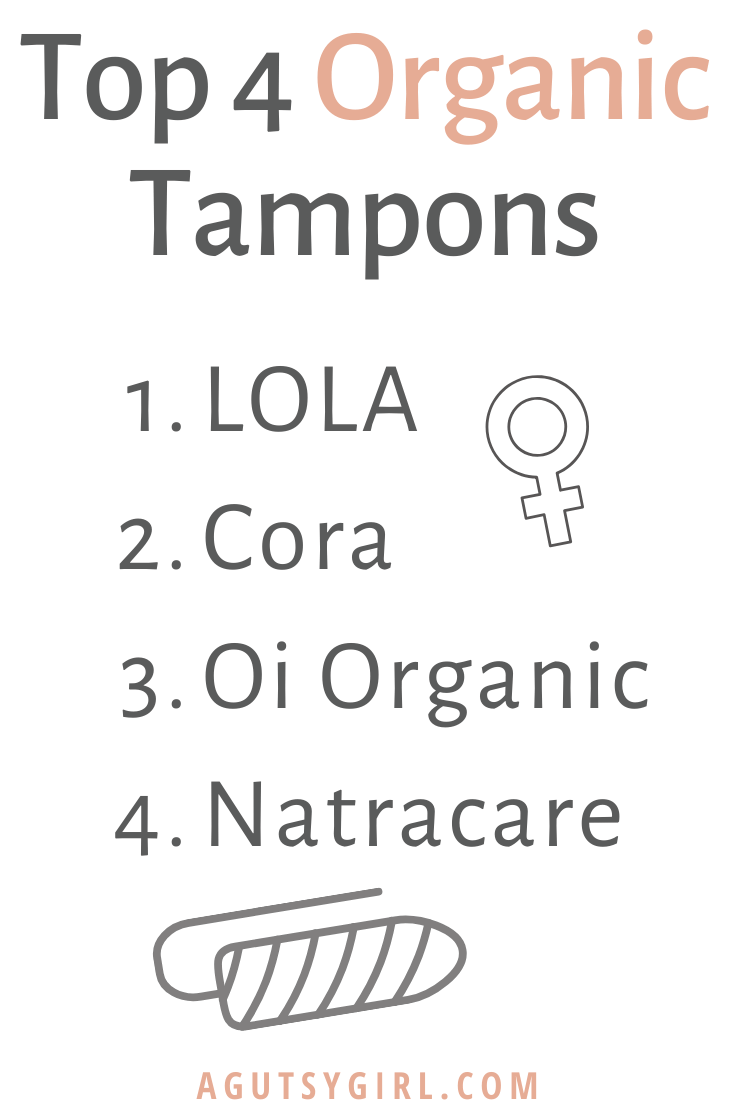 If you've never tried organic feminine products, I recommend giving it a shot.
And, no, not a single company sponsored this post. I simply wanted to share this super real, always Gutsy, information with you.
If you liked this post, you're sure to also enjoy Skin Health and Endocrine Disruptors HERE.
Xox,
SKH
You will heal. I will help.