I'm sharing my top 4 organic tampons today because I recently received the following message, "Totally random question… I'm due any day now with baby #3 and know from previously that I want an all cotton pad. (Sorry TMI) Do you have a brand you love or recommend for feminine products?"
First of all, by now Y'all should know that nothing is TMI here. I'm always happy to help answer questions like this. Why this question? Because using organic feminine products is important to me. And how did that happen? By chance.
I always had super bad cramps for at least the first couple days of my cycle. A couple years back, I was stuck in a place for a day where I had no access to tampons or pads and my period started. So, I did the best I could with what I had…..toilet paper.
It was the first time in years that I barely had any cramps, so began my investigation for why that might be.
Why Use Organic Feminine Products?
Image via Natracare.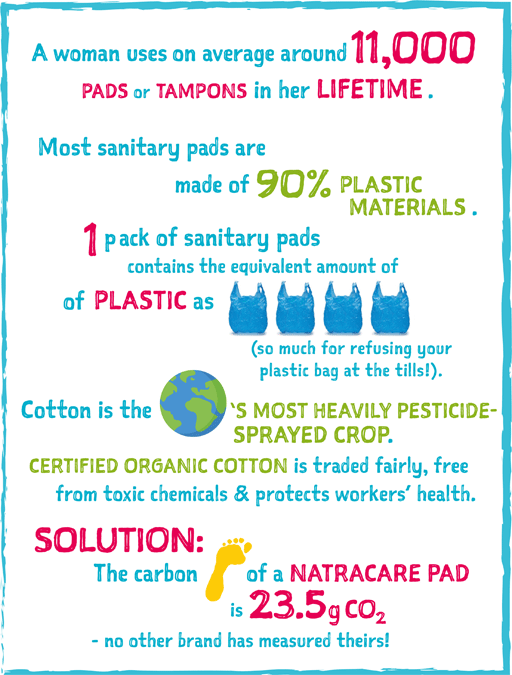 Did you know that cotton is considered one of the dirtiest crops in the world—meaning it is laden with pesticides and toxins. I'm not sharing that to scare you, but to make you aware. I had no idea until I started researching it more. And if you stop to think about it, do you want to use that for personal care products?
I didn't with my food, skincare and makeup, so why would I for something as intimate as this?!
Second, it was super easy for me to answer because I do have list of my top 4 organic tampons that I've been meaning to share for awhile now.
Top 4 Organic Tampons
Click HERE to save this post for later.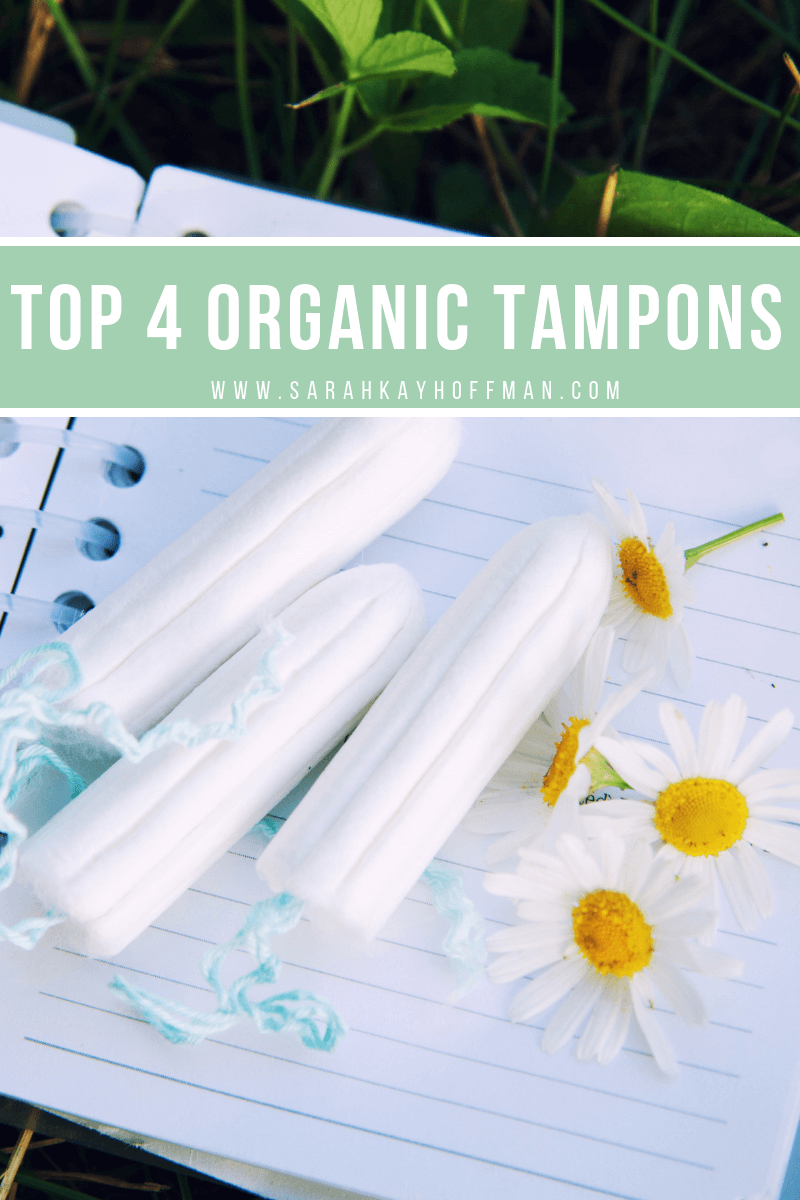 For the record, I have never tried the reusable menstrual cups like Oi Organic carries. I've been told that once you try them, you'll never go back to "regular" again. Is this true?
Since making this switch (plus the fact that I now do seed cycling as well), I barely ever have cramps. I can get by with maybe 1-2 Advil per cycle and only sometimes. Most of the time, the only way I know my cycle is here or about to start is the 1-2 lovely facial blemishes I get (quickly squashed by the Spot Treatment).
If you've never tried organic feminine products, I recommend giving it a shot.
And, no, not a single company sponsored this post. I simply wanted to share this super real, always Gutsy, information with you.
Xox,
SKH
You will heal. I will help.