I know what you think, "oily skin = breakouts." But did you know that dry skin can also lead to breakouts? Today I'm sharing 6 reasons dry skin leads to breakouts.
"Although it can happen at all ages, acne and dry skin is usually found with adult acne." (source)
Gut Health and Skin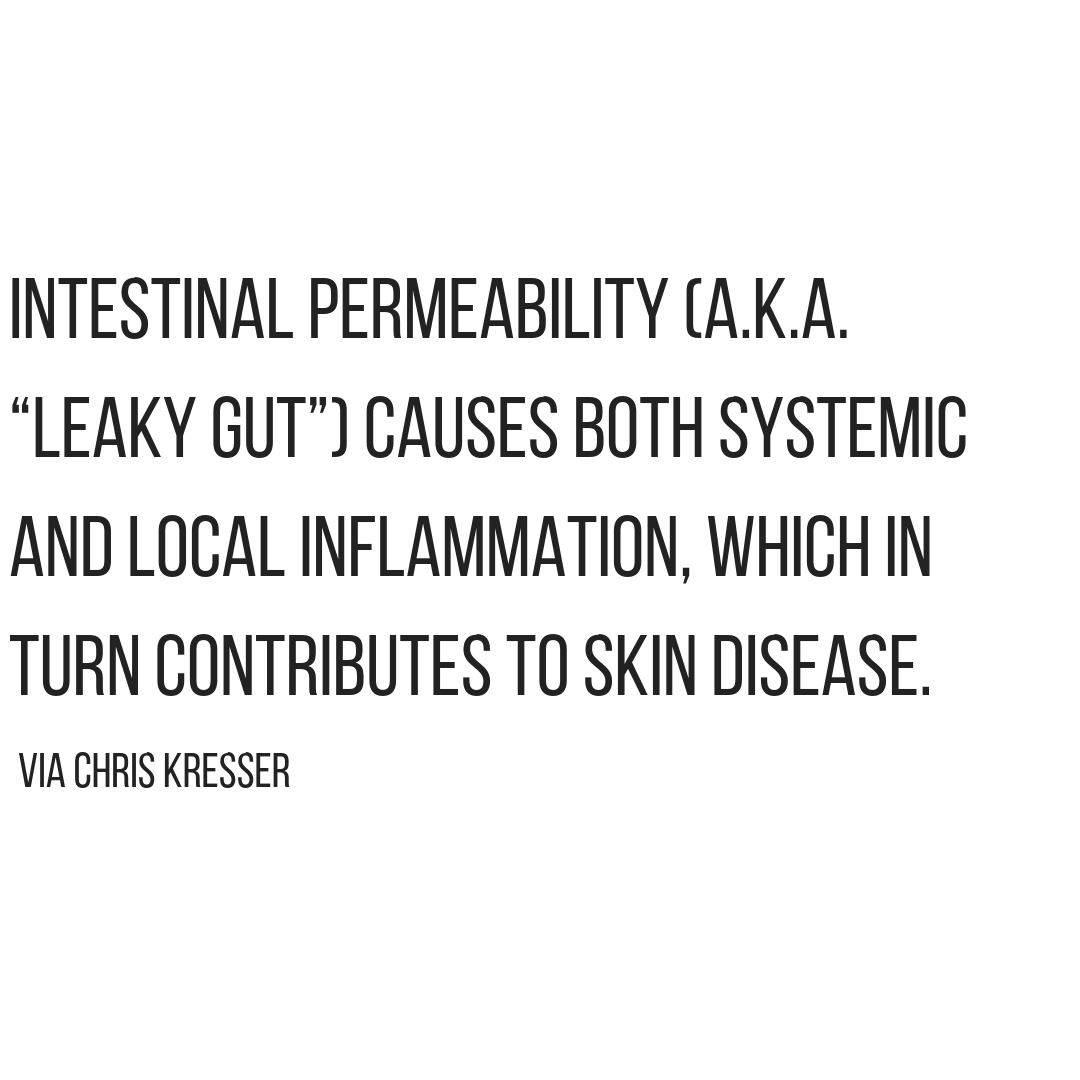 According to Chris Kresser,
Intestinal permeability (a.k.a. "leaky gut") causes both systemic and local inflammation, which in turn contributes to skin disease.
Talking about gut health and skin is no new topic around here. Check out, "Could Your Acne be Caused By Gut Problems?" You'll see living proof images of my own acne problems, and the experiment I did to take massive healing steps within just one week.
The kicker? I have very dry skin.
Don't let the fact that you have dry skin fool you into thinking severe acne cannot happen. It can and does.
Here are 6 reasons why.
6 Reasons Dry Skin Leads to Breakouts
Click HERE to save this post for later.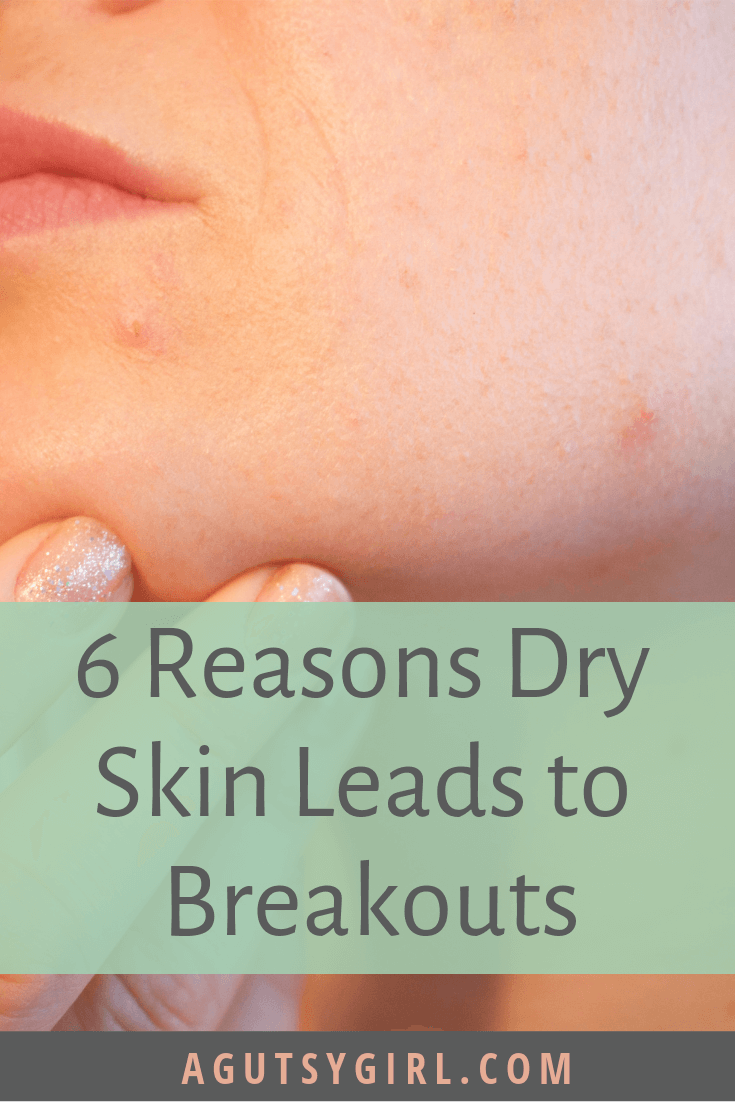 Healthy oils keep your skin supple

Without that flexibility, skin can become more acne-prone.

Acne occurs when hair follicles in the skin get clogged

Though oil is a frequent culprit, dead skin cells, cosmetic products, dirt and bacteria also can clog your pores and cause breakouts.

Dry skin = damaged skin

When your skin becomes dry, its ability to perform critical tasks is limited, causing buildup of skin cells on the surface of the skin that can easily become irritated and inflamed, creating a potential breeding ground for acne.

Lack of exfoliation

The skin is so dry that many dead layers have accumulated on the surface. If you don't exfoliate regularly, this dead skin can trap oil in your pores, triggering breakouts. THIS is my favorite exfoliator.

It's not dry; you're allergic to something

Your apparently dry skin may actually be an allergic reaction. Have you changed your diet recently, switched personal care products, or been in contact with anything new?

Gut

See above. It all comes back to the gut. An unhealthy gut can be associated with both dry and oily skin, but both roads can and do lead to the same place -> breakouts-ville.
Sources: HERE, HERE, and HERE.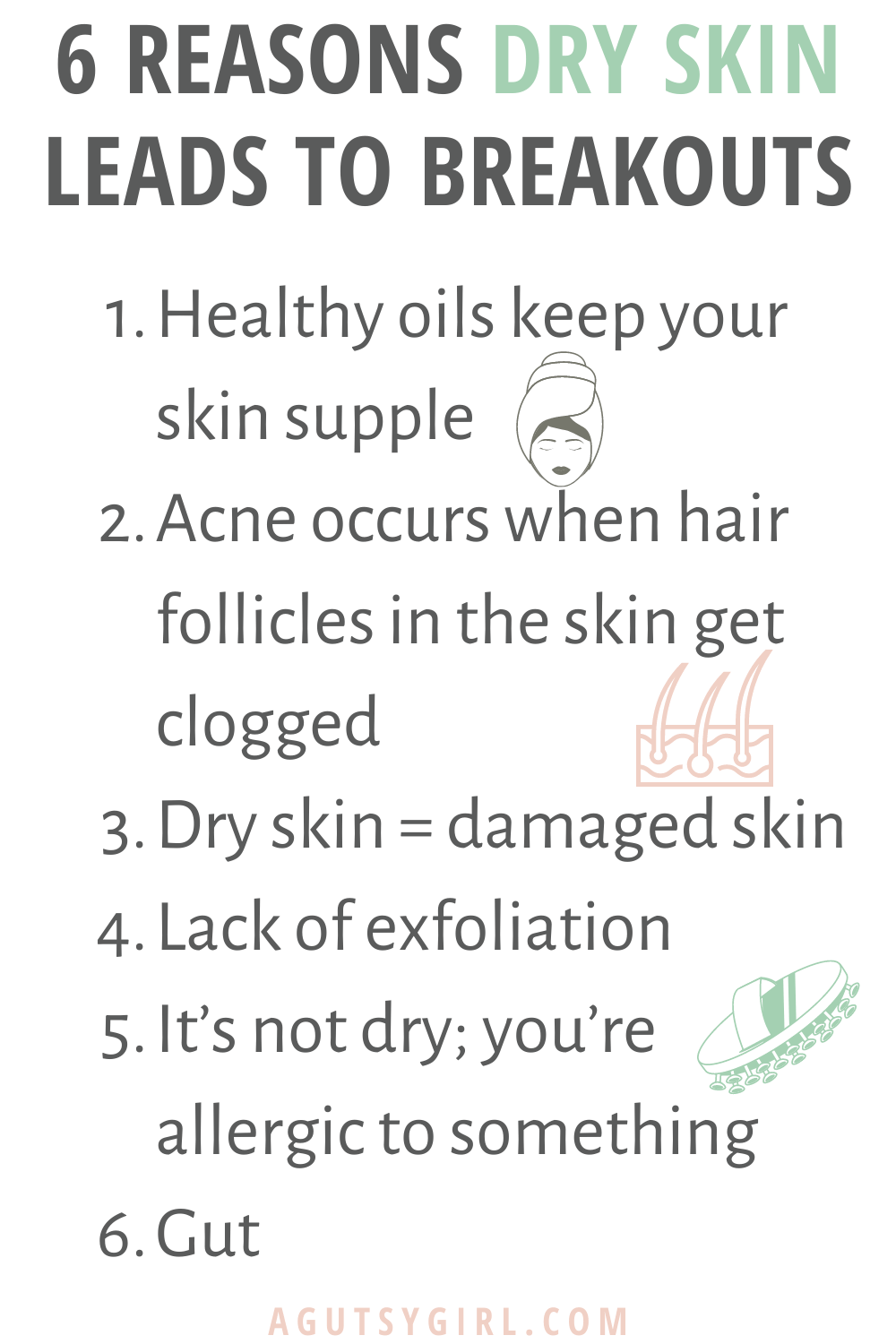 So what's the solution? Obviously I have some to share with you.
5 Ways to Combat Dry Skin
Click HERE to save these for later.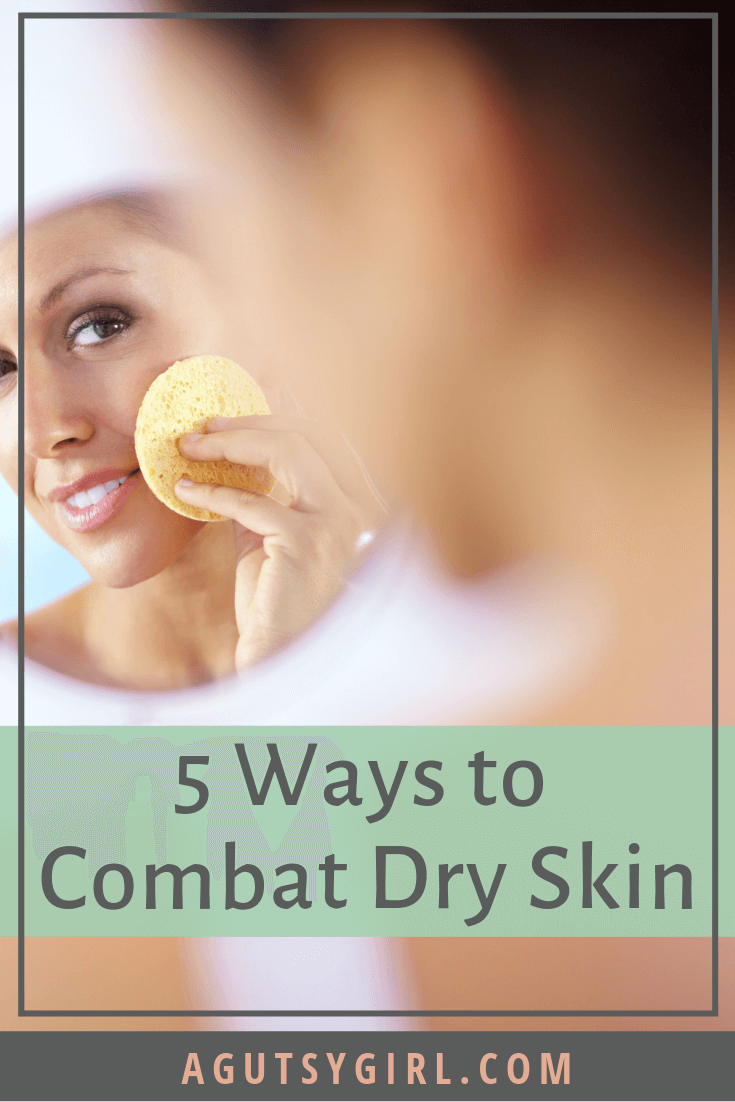 Hydrate

Water, water, and more water. You can't even imagine how much I hate admitting this one because I don't like drinking water. Water is critical for digestion as well as for your skin.

Moisturize

You must hydrate from both the inside and outside. Keep your daily moisturizer close by.

Watch those skincare ingredients

If you're dealing with breakouts and dry skin, avoid products that contain benzoyl peroxide, which will only dry out your skin more and make the problem worse, says Jeannette Graf, a dermatologist in Great Neck, New York, in "Fitness" magazine. (source)

Teen products

Stop using the same products you used as a teen. " While teenage skin tends to be super oily, chances are your skin today is less oily. Products geared toward teen acne may be too drying." (source)

Washing your face

Don't wash your face more than twice per day. When you do wash it, choose a cream cleanser over a foaming one, which are typically less drying.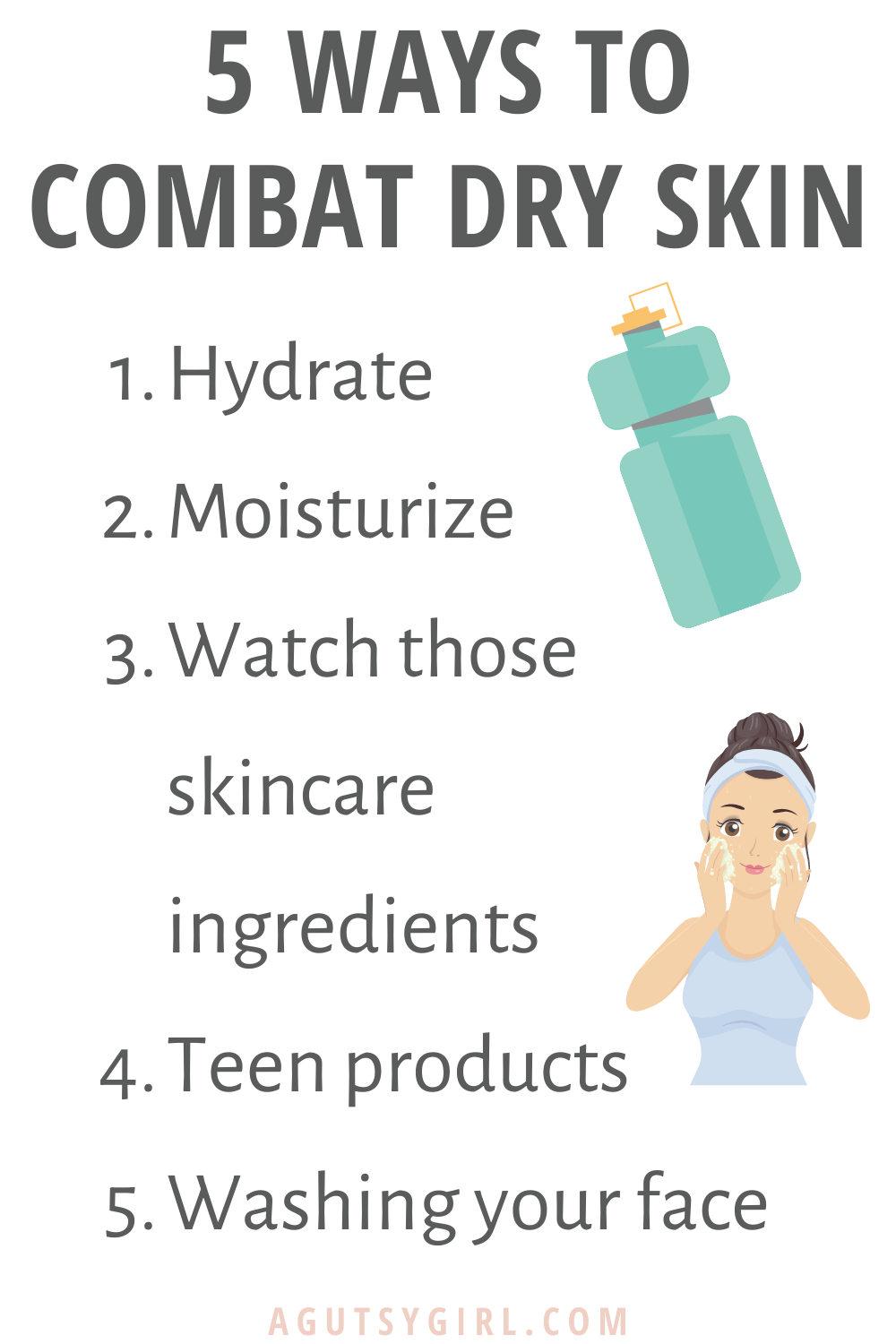 A Gutsy Girl's Favorite Dry-Skin Products
Wondering about my favorite dry-skin products? Here you go:
Save these favorite products for later by clicking HERE.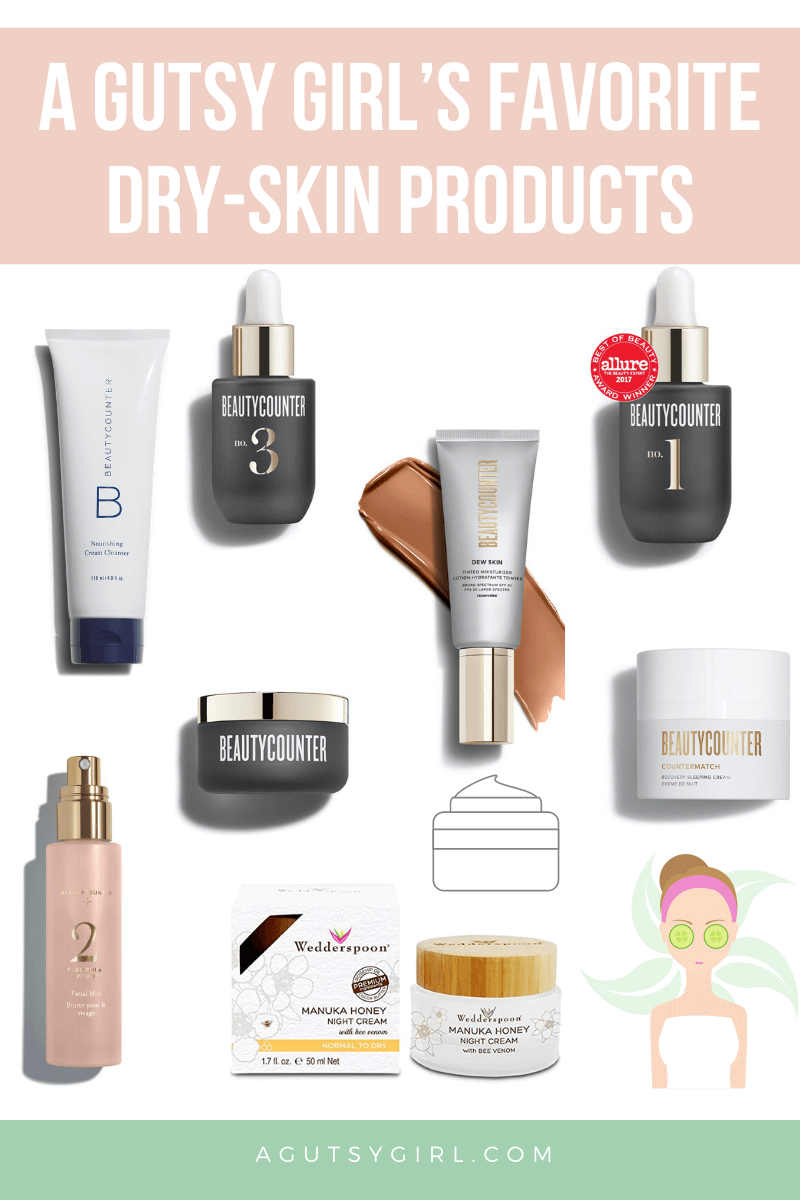 Acne, but NOT Dry Skin?
Have acne, but dry skin is not your problem? Again, start by going back to the gut and using products from Renee Rouleau. If you need an extra boost of motivation, check out The Gutsy Girl's Bible.
Not sure what regimen is right for you? Find out with "Which Skincare Regimen to Choose."
If you liked this post, you might also enjoy:
SOS Acne Spot Treatment (I've tested it over-and-over again. Put it on; within three days, gone.)

Xox,
SKH
You will heal. I will help.