Today I'm sharing 13 natural antibiotics for SIBO to give you some options.
I have been very open about the fact that both Rifaximin and Neomycin were part of my SIBO healing journey; not even a little ashamed by it.
We tried very hard to make the natural antibiotics work. On their own, they did not clear the overgrowth.
But what are natural antibiotics for SIBO?
Now, before I even dive into all of these, I know what many of you will be thinking and might even ask, "Which ones to take and how much of each?"
Here is the answer: Read my post on the Beginners Guide to Digestive Health Testing. Go from there because beyond knowing whether or not you have SIBO, you must know that the various natural 13 natural antibiotics for SIBO are conducive for methane dominant SIBO, hydrogen-dominant SIBO or both.
Please remember that A Gutsy Girl is a research and journalistic site for all things gut health and healing. I am empowering you to take action with your doctor, nutritionist, and/or other medical provider.
p.s. Dr. Pimentel stated, "Well, natural antibiotics are still antibiotics. Bacteria still get resistant. That's where we get our penicillins: from the plants." Always proceed with caution on both antibiotics and natural antibiotics. Know exactly what you're doing before doing it.
13 Natural Antibiotics for SIBO
Click HERE to save this post for later.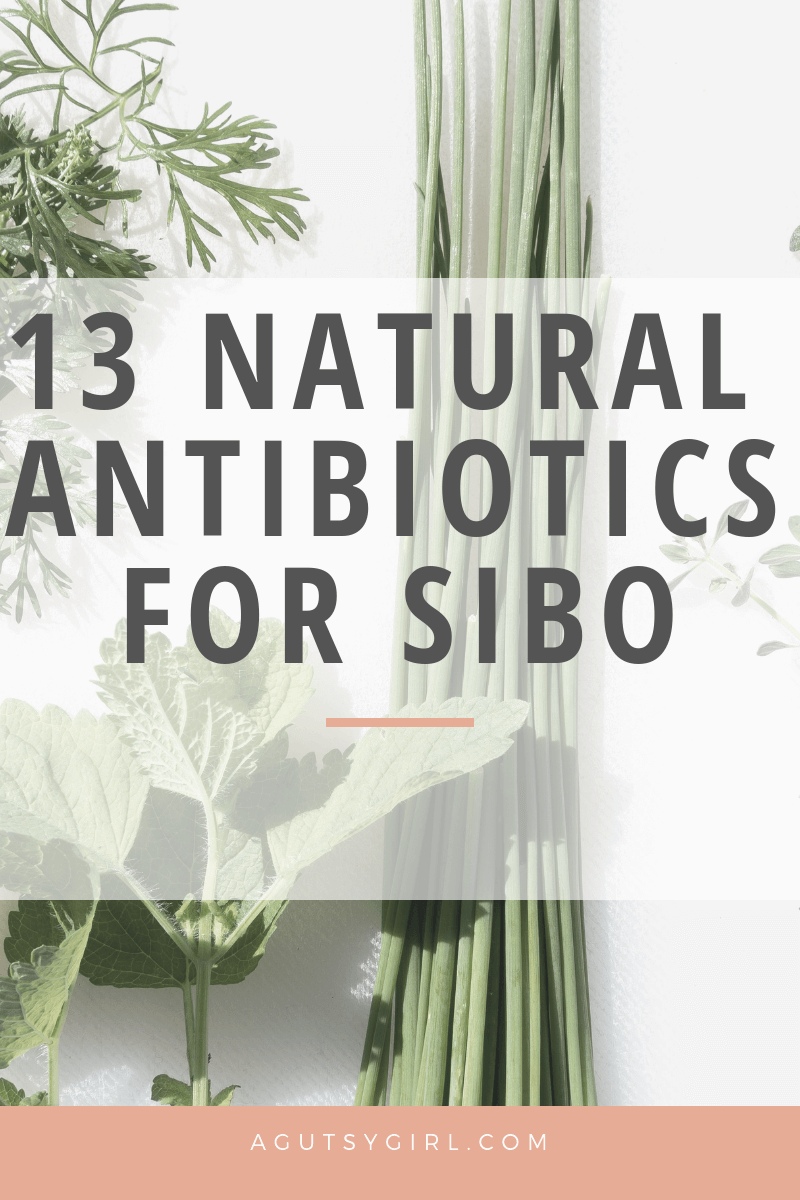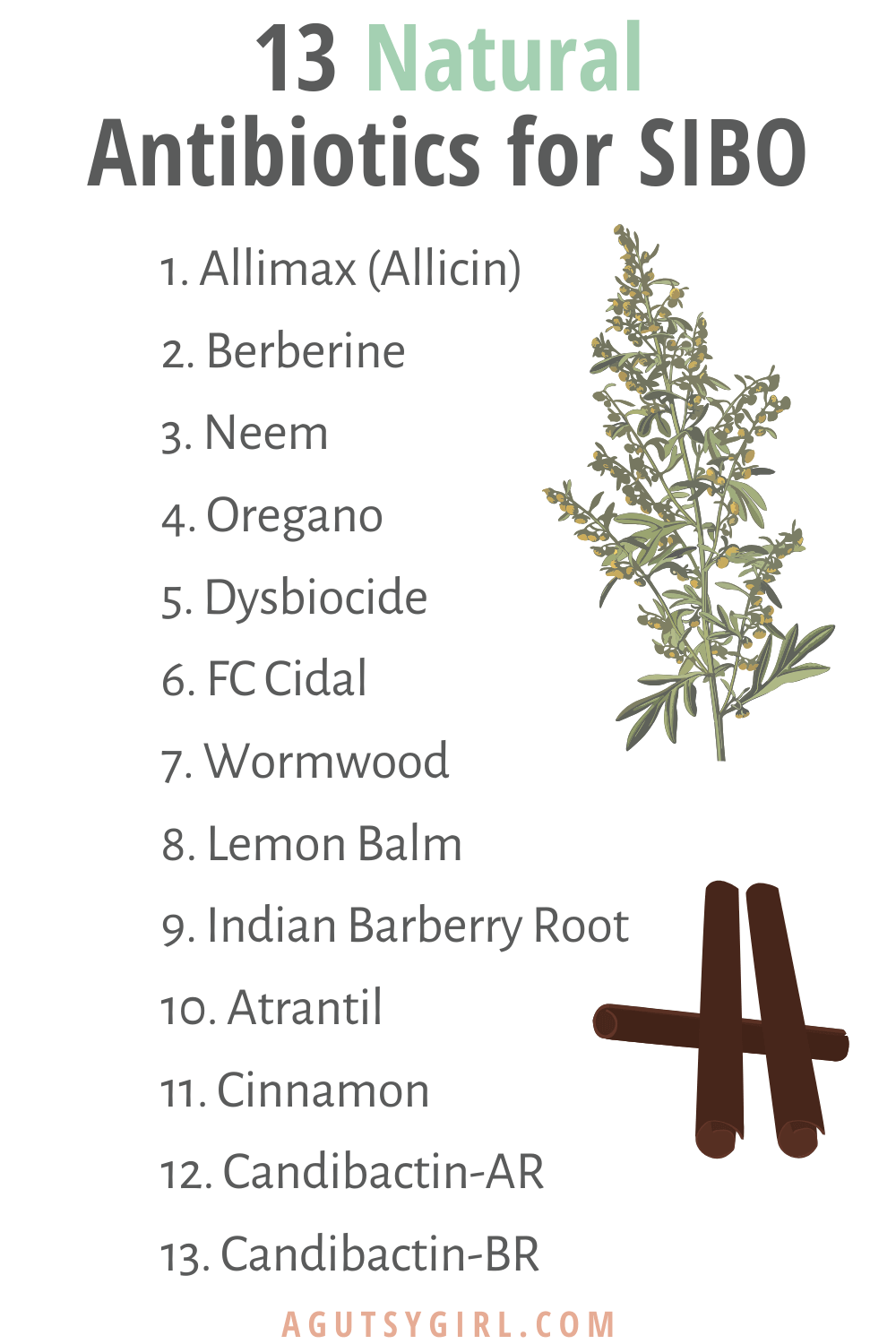 Are There Anymore Natural SIBO Antibiotics?
Are these 13 natural antibiotics for SIBO it?
Not even close. They are probably just the most talked about.
If you want to learn more about these or herbs in general, check out the Online Herb Encyclopedia of Knowledge.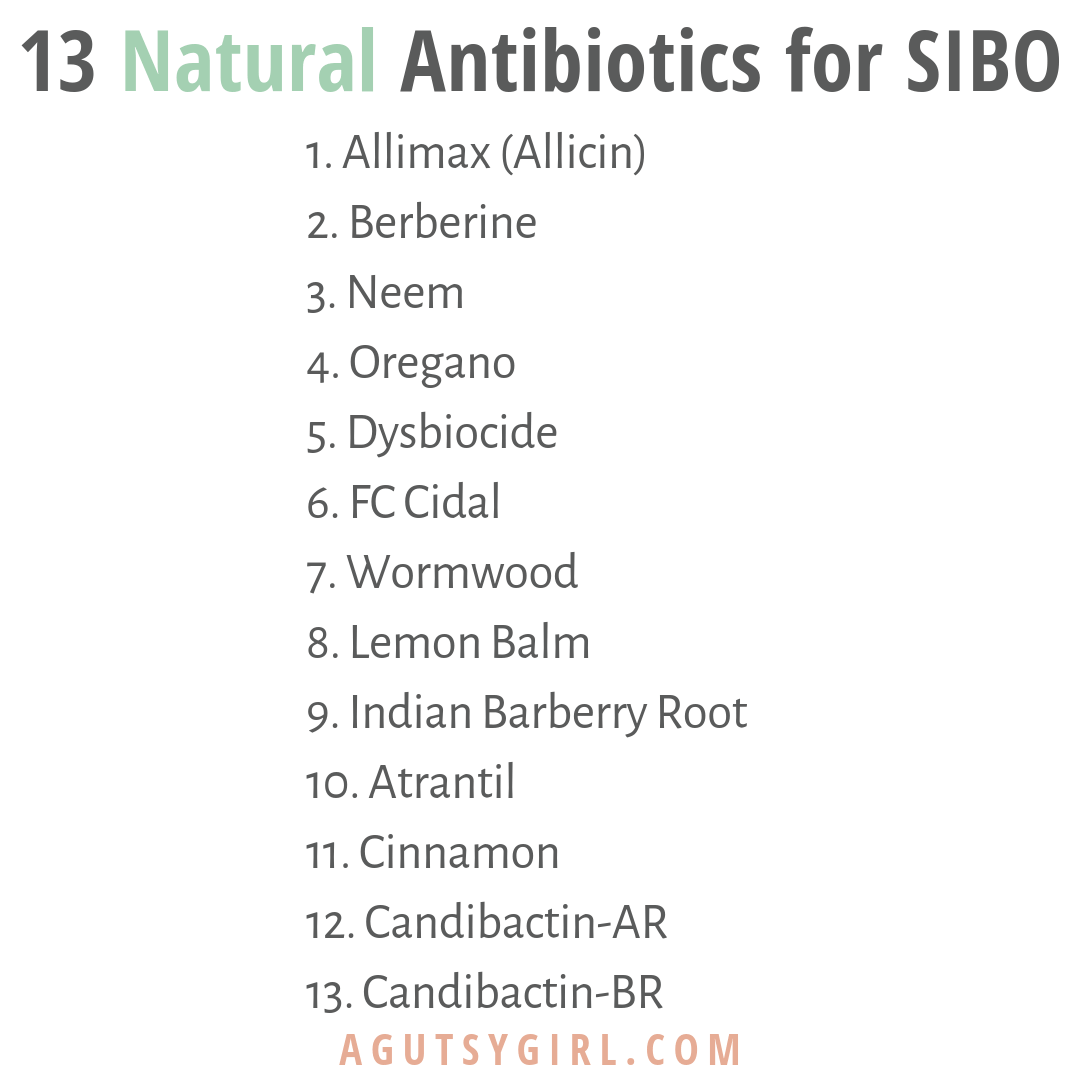 Remember, if any (or all!) of these have not worked for you or are not working, and you need a SIBO antibiotic(s), it's okay.
Do not stress about it. Just do what you need to do and move forward.
And by the way, even if/when the natural antibiotic and/or antibiotic works, if you don't address the SIBO underlying cause, none of this will matter because it will come back. And it usually comes back with a vengeance. Mine did, but it's been almost a year.
If you liked this post, you might also enjoy:

Xox,
SKH
You will heal. I will help.