Now that you know the Methane dominant SIBO protocol I'm on, what is Methane dominant SIBO?
Hydrogen and Methane SIBO
There are two versions of SIBO (actually THREE – see this): Hydrogen dominant, and Methane dominant. The first time I tested, I had Hydrogen and very little Methane (which I still think was inaccurate based on my past, symptoms and characteristics).
The second time I tested, it was Methane dominant. The next time I tested, I barely produced any Hydrogen and mostly Methane, with the Methane levels about the same or just slightly higher than the previous time.
Hydrogen Dominant SIBO
The focus of this post is not on Hydrogen dominant SIBO, but I want to at least briefly describe it.
I like to think of SIBO in two "phases." The first phase is Hydrogen. The second phase is Methane.
SIBO presents itself when there is too much bacteria in the small intestine.
That bacteria causes unabsorbed carbohydrates to ferment. And that process of fermentation creates hydrogen as a byproduct.
In other words, if you have too much of this bacteria in the small intestine, you will test positive for Hydrogen dominant SIBO.
What is Methane Dominant SIBO?
Click HERE to save this post for later.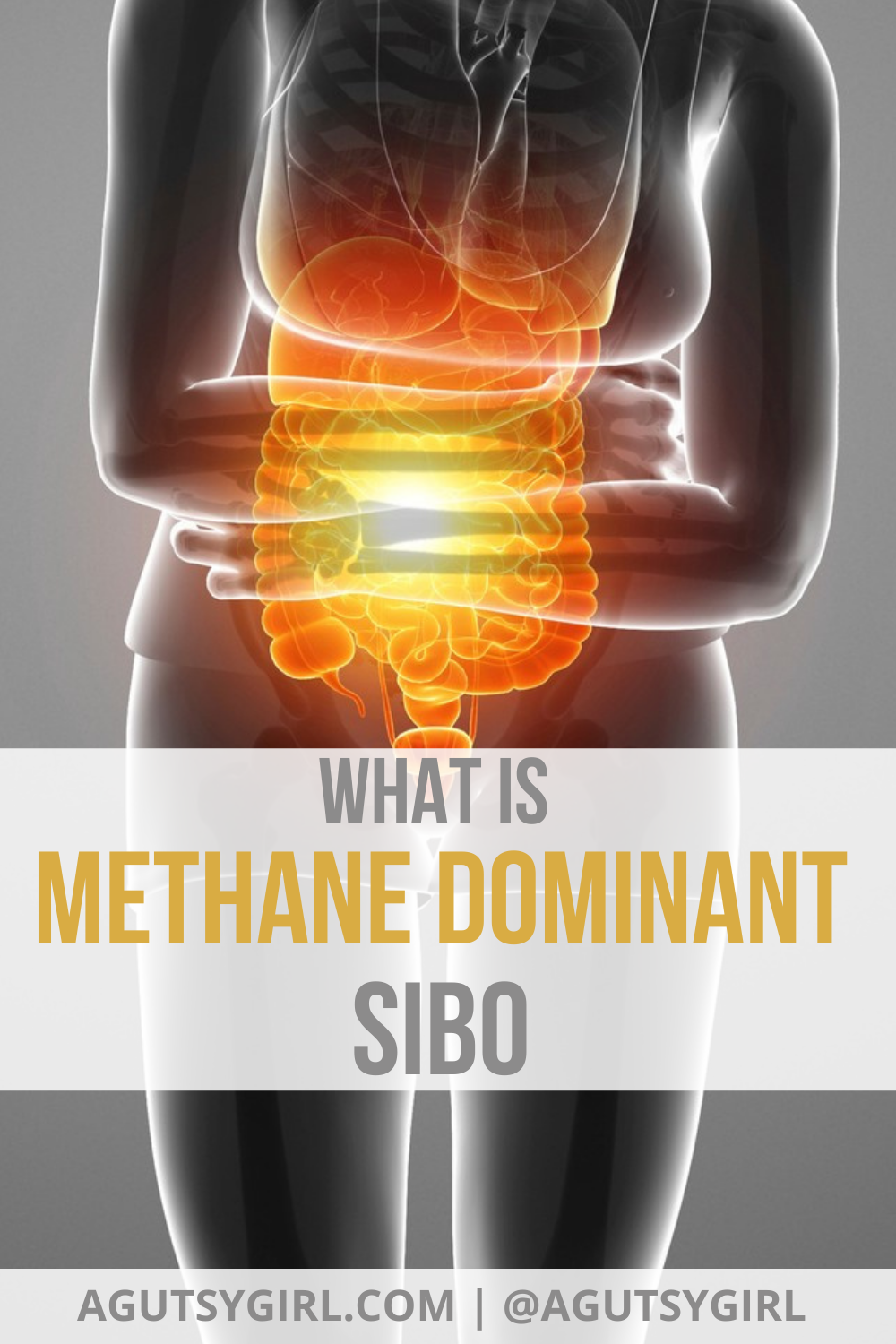 Let's quickly pull out the science,
Anaerobic fermentation of the undigested polysaccharide fraction of carbohydrates produces hydrogen in the intestine which is the substrate for methane production by intestinal methanogens.
And now I can break it down into terms we can all understand. Methane is a colorless, odorless, inert gas. According to Chris Kresser,
To be more specific, when you have an increase in methane after drinking this solution, or if you just have high levels of methane at baseline, that indicates an overgrowth not of bacteria, but of these methane-producing archaea. Unlike bacteria, which primarily produce hydrogen, the archaea are what produce this methane, and they do this actually not by fermenting carbohydrates. So bacteria produce hydrogen and the way they do that is by fermenting fibers. The methane production works differently. The archaea consume the hydrogen that's produced by the hydrogen-producing bacteria, and then they produce methane as a by-product of that process.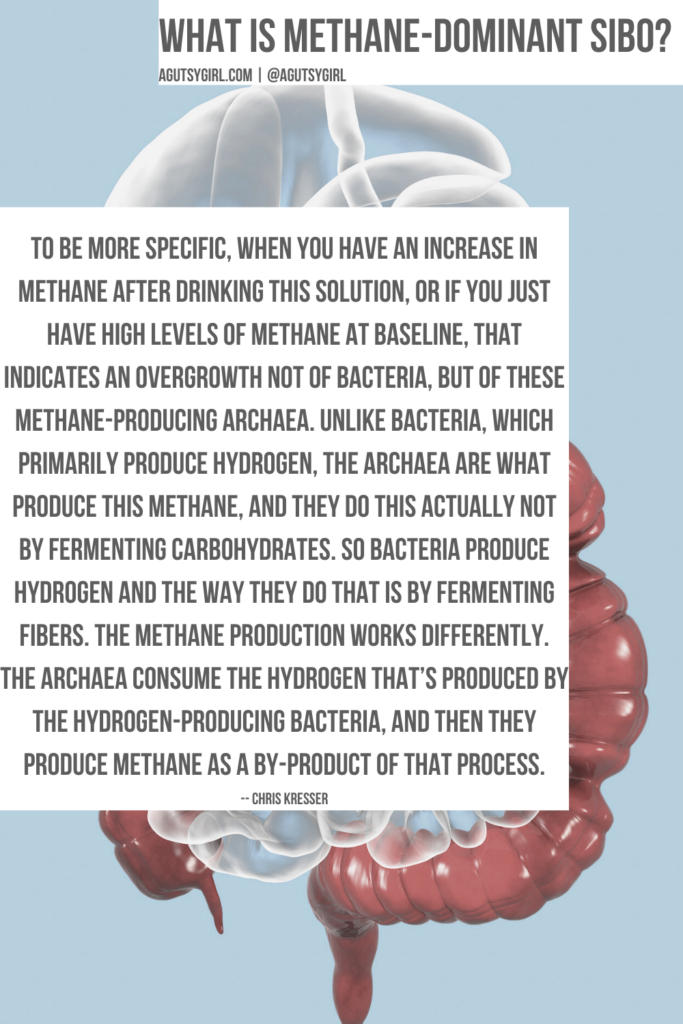 Methane Dominant SIBO is Stubborn
Research has indicated that Methane dominant SIBO is much harder to get rid of than Hydrogen dominant SIBO.
And I am living proof of that.
---
Want to test at home to see if you might be producing too much methane? There is an at-home device that can help.
---
Things to know about Methane dominant SIBO
Click HERE to save these for later.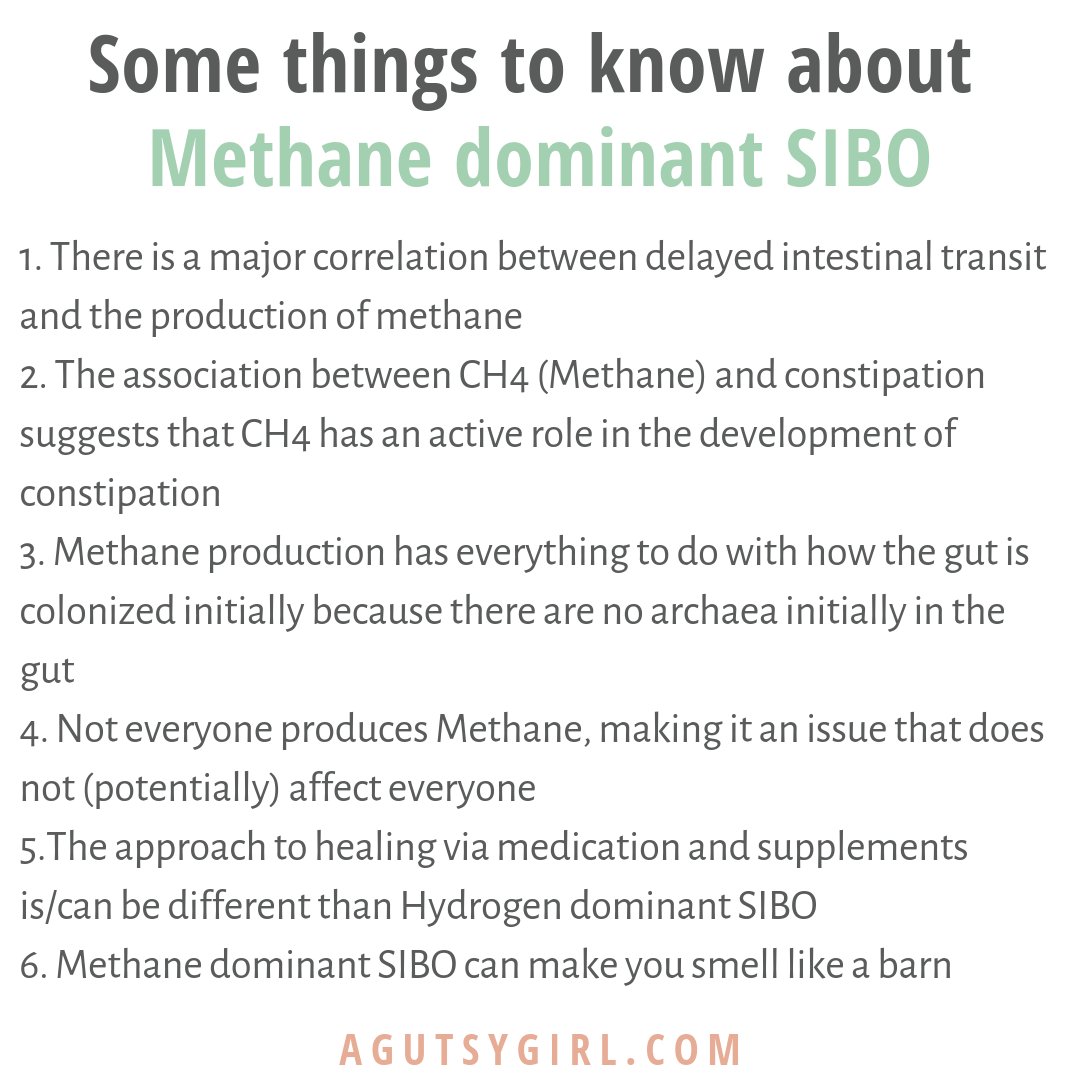 There is a major correlation between delayed intestinal transit and the production of methane (source)
The association between CH4 (Methane) and constipation suggests that CH4 has an active role in the development of constipation (source)
Methane production has everything to do with how the gut is colonized initially because there are no archaea initially in the gut (source)
Not everyone produces Methane, making it an issue that does not (potentially) affect everyone
The approach to healing via medication and supplements is/can be different than Hydrogen dominant SIBO
Methane dominant SIBO can make you smell like a barn
The Best Way to Fight Methane Dominant SIBO
You can read article after article that will tell you the best way to fight Methane dominant SIBO. But here's a little secret I've learned during these past couple years battling SIBO (wait, who am I kidding, I think I've had SIBO for at least 10 years now, but only diagnosed a couple years ago): there is no best way.
You might need to try many different approaches in the ultimate battle win against SIBO.
For me personally, I began starving the gut bacteria on a Monday, and by Wednesday was feeling so much better. I had completely suppressed all symptoms, and then I found out that my antibiotic was shipping from Australia by the end of the week.
Thus, I got so excited that I ate all the FODMAPS (plus some rice and beans) on Sunday night.
I woke up on Monday morning with zero after effects. Zero.
From now until my antibiotics come, I'll be adding in FODMAPs here and there, daily (to promote some of that bacteria to resurface). But for the most part, I'm still keeping to SCD.
I am excited to see what happens and to continue fighting this battle.
If you liked this post, you might also enjoy:
Xox,
SKH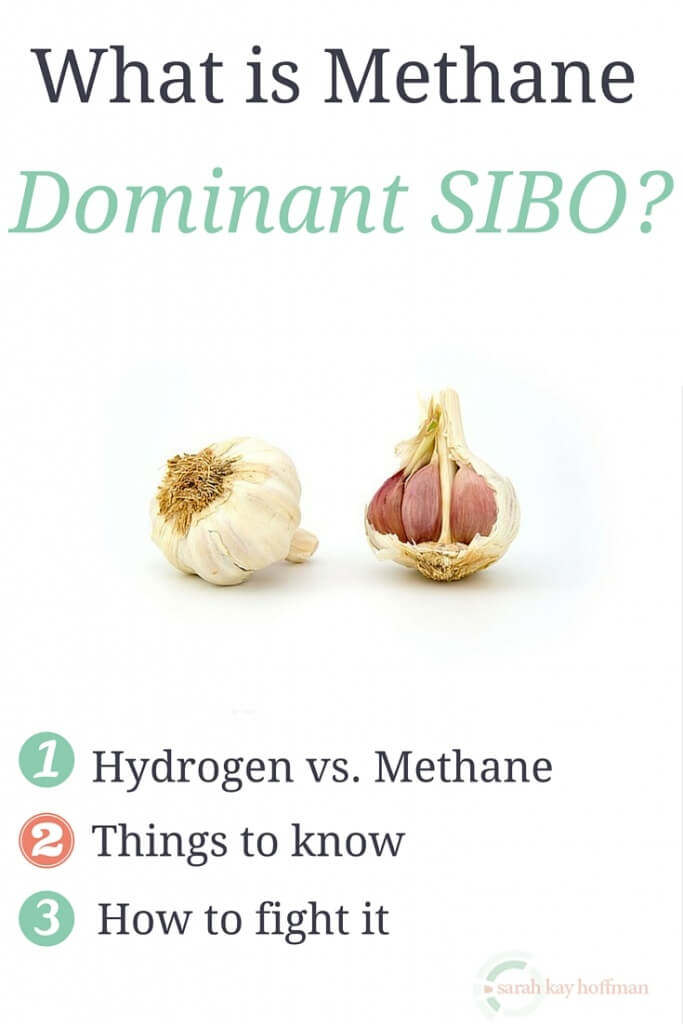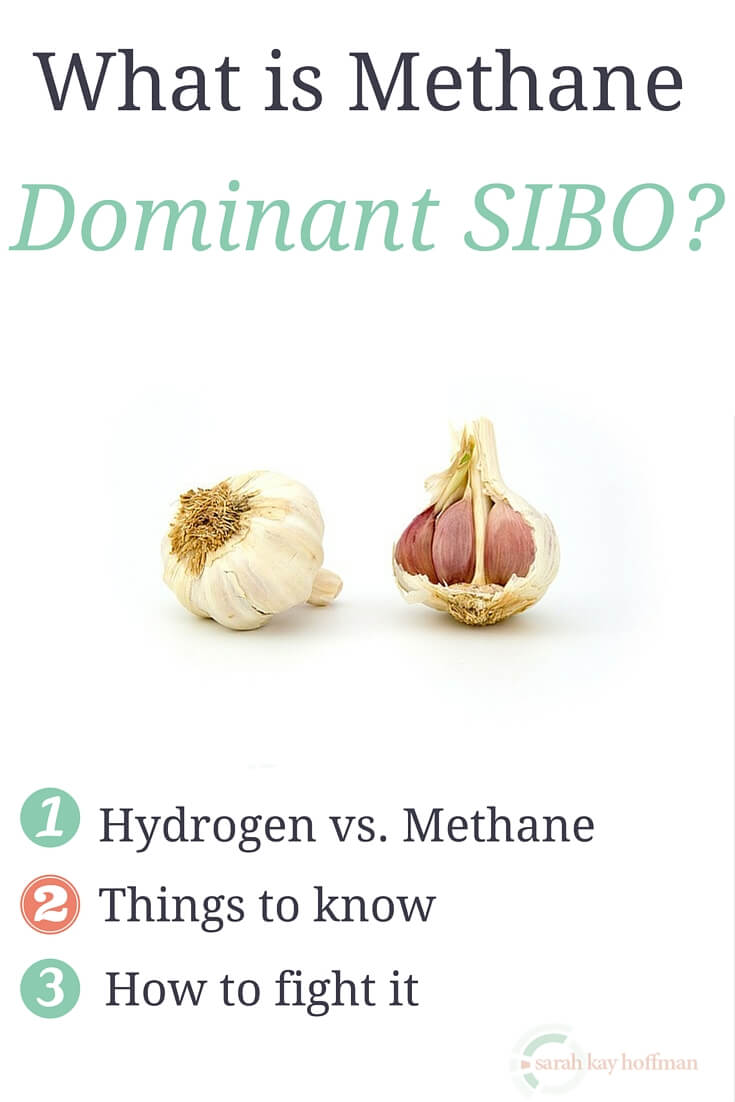 You will heal. I will help.