It turns out I was wrong. My SIBO testing results showed that I actually did in fact still have SIBO.
Somehow I only saw that I tested negative for Hydrogen.
I did not see the place that showed positive for Methane.
This version is a beast to get rid of, but I now have a plan for moving forward and a methane dominant SIBO protocol.
After expressing extreme frustration to my doctor via our portal, he immediately wrote my Rifaximin prescription but said that before I did anything we needed to have a quick call.
So after those 8 weeks, we will re-test and then….
Let's get this very clear and out of the way before I share with you the conversation we had and my protocol moving forward. I stopped him dead in his tracks when he said that.
"No, no I will not be re-testing in the near future nor maybe ever again," I said.
He immediately took back his words and said, "You are absolutely right. I am sorry. We need to move forward with you based on symptoms."
Methane Dominant SIBO Protocol
Click HERE to save this post for later.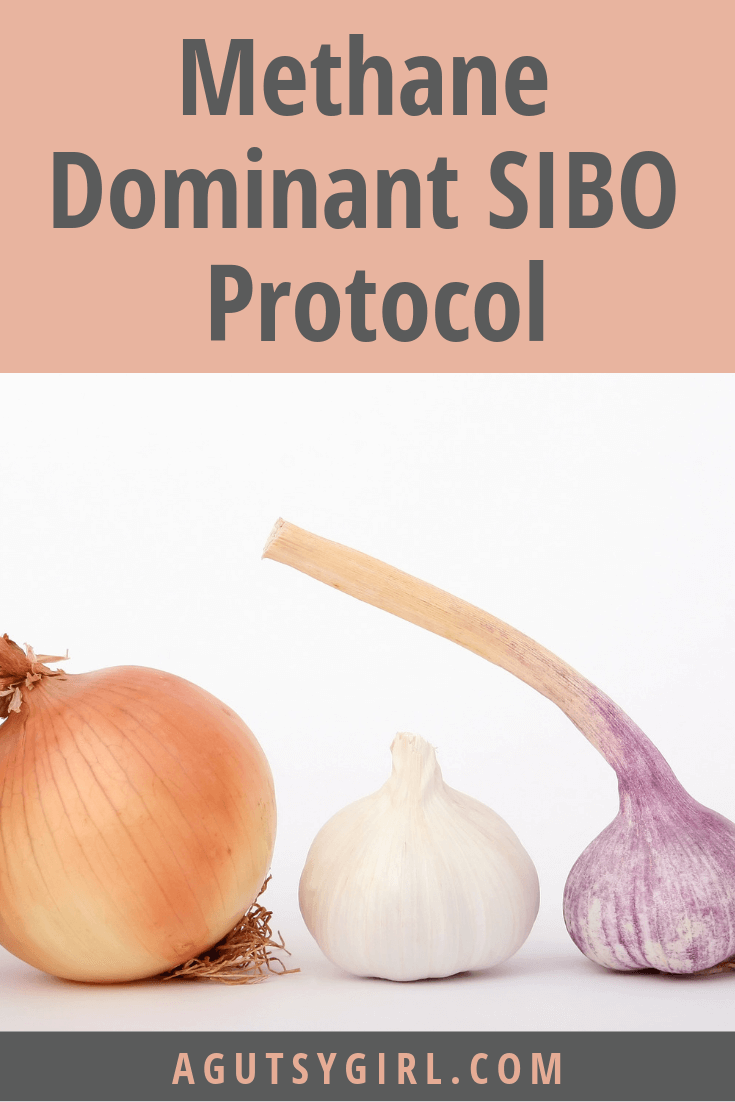 What you want to know right now is what I will be doing, yes?
Methane SIBO Antibiotics and Herbals:
4 weeks Rifaximin (it will take awhile to get here because if you remember, I get it from Australia)
Followed by 4 weeks Dr. Siebecker Herbs (Learn more about natural antibiotics via herbs HERE.)
Followed by 4 weeks of a supplement to starve the Methane producers
Diet to accompany Methane Dominant SIBO
The diet falls in line (mostly) with my post on how to starve gut bacteria.
The only difference now is that when I'm on the Rifaximin I will resume eating all the FODMAP foods.
From now until a few days before the Rifaximin arrives I'll keep Low-FODMAP plus SCD. In fact, if you want the truth, yesterday I did GAPS Intro. The day was hard, but as I knew it would, left me sans-100 gut symptoms.
A few days before Rifaximin through Rifaximin and the Dr. Siebecker Herbs (8-weeks total), I'll be back to a High-FODMAP diet (will still remain SCD). Bring on the garlic, cauliflower, onion, broccoli….(I'm seriously counting down the days!)
Once I reach the final 4 weeks, I'll go back to Low-FODMAP.
At the point when I'm feeling phenomenal again (which, the reality is that it will likely be a long time before this point in the game), I will add in FODMAP-by-FODMAP food, watching for reactions and making sure I'm flourishing.
---
Are you reacting to FODMAP foods, even? If so, how? And are you a hydrogen and/or methane producer? You can actually find out at home with a tiny device.
---
My doctor feels bad that I was an unlucky one to relapse post substrate. I, too, was extremely frustrated until it hit me that maybe now is my chance to finally put SIBO to rest for a very, very long time.
This has forced me to look at other areas in my life, supplements, workouts and general lifestyle from a more microscopic viewpoint.
I began a Healing Bullet Journal
Decided to find a local gym where I could bring both children so that I can take that time back for myself
Realized that I relapsed the first time after too much workout and then this last time with almost zero workouts (in other words, the correlation, for me, is not that strong)
Acknowledged that the state of my stomach acidity levels is still not anywhere near it needs to be in order for appropriate motility to occur
Am realizing some friendships and relationships are just not helping my healing process
Beginning to accept that there are so many things I cannot do on my own, and therefore, I have begun researching and seeking out additional help for them
Hired an awesome part-time nanny, one I can really count on, who give us the consistency we need in our lives (also allows me to do all the Nutiva projects I love and when there is extra time, work on my book, blog, etc.) and who the babies call "Auntie" because her name is too hard for any of us to say 🙂
There is nothing easy or fun about Methane dominant SIBO.
UPDATED IN 2022 TO ADD: I BEAT it! I've been SIBO-free and symptom-free since I fully healed my gut in 2018.
If you liked this post, you might also enjoy:
Xox,
SKH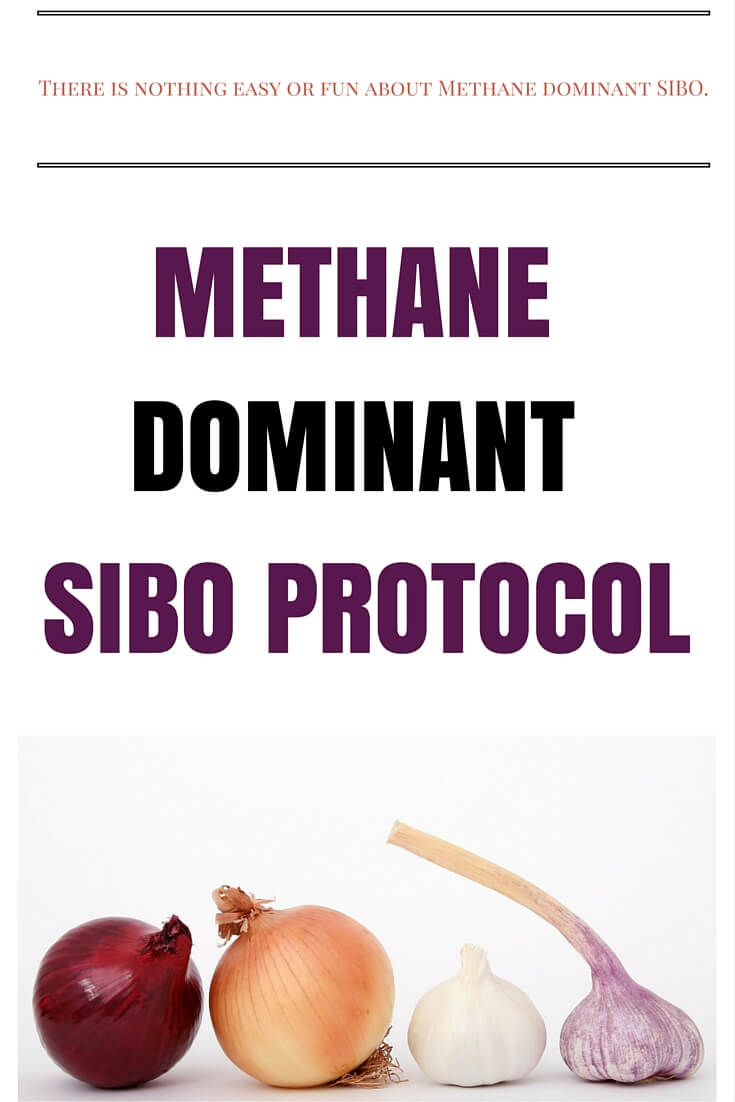 You will heal. I will help.