Today I have 6 supplements after SIBO antibiotics to share with you.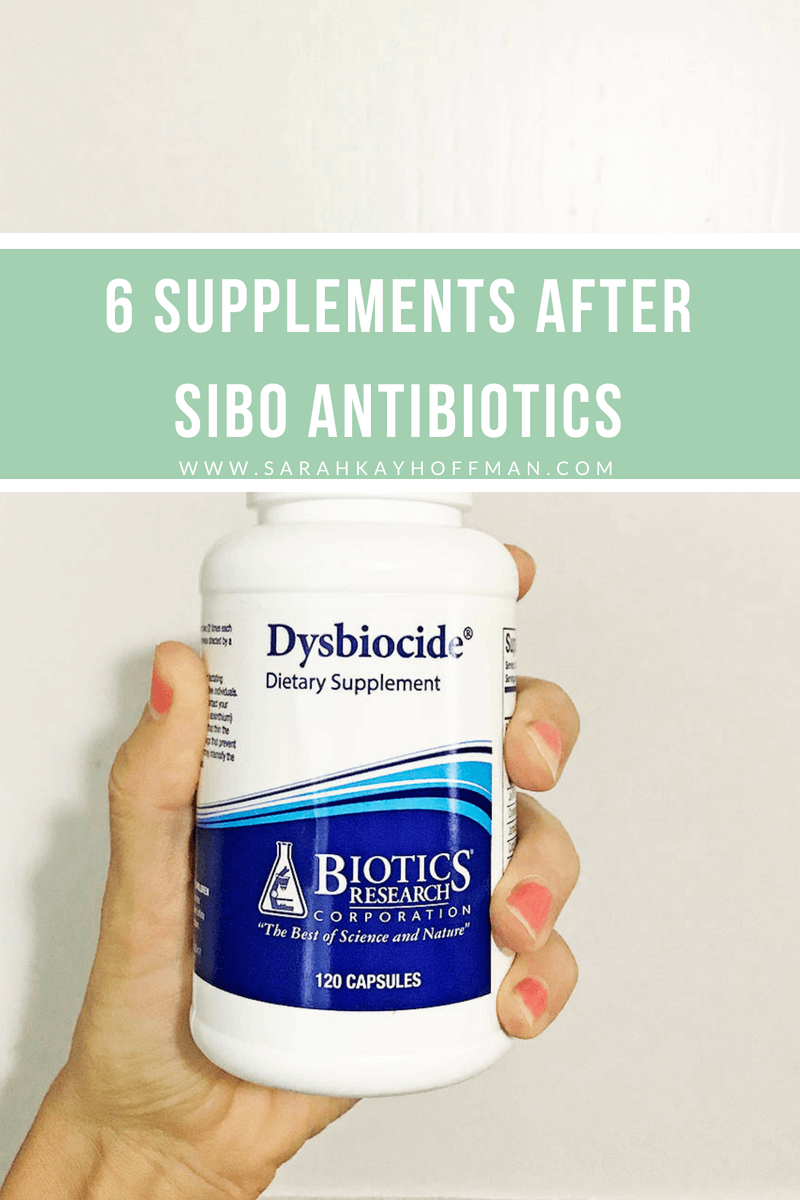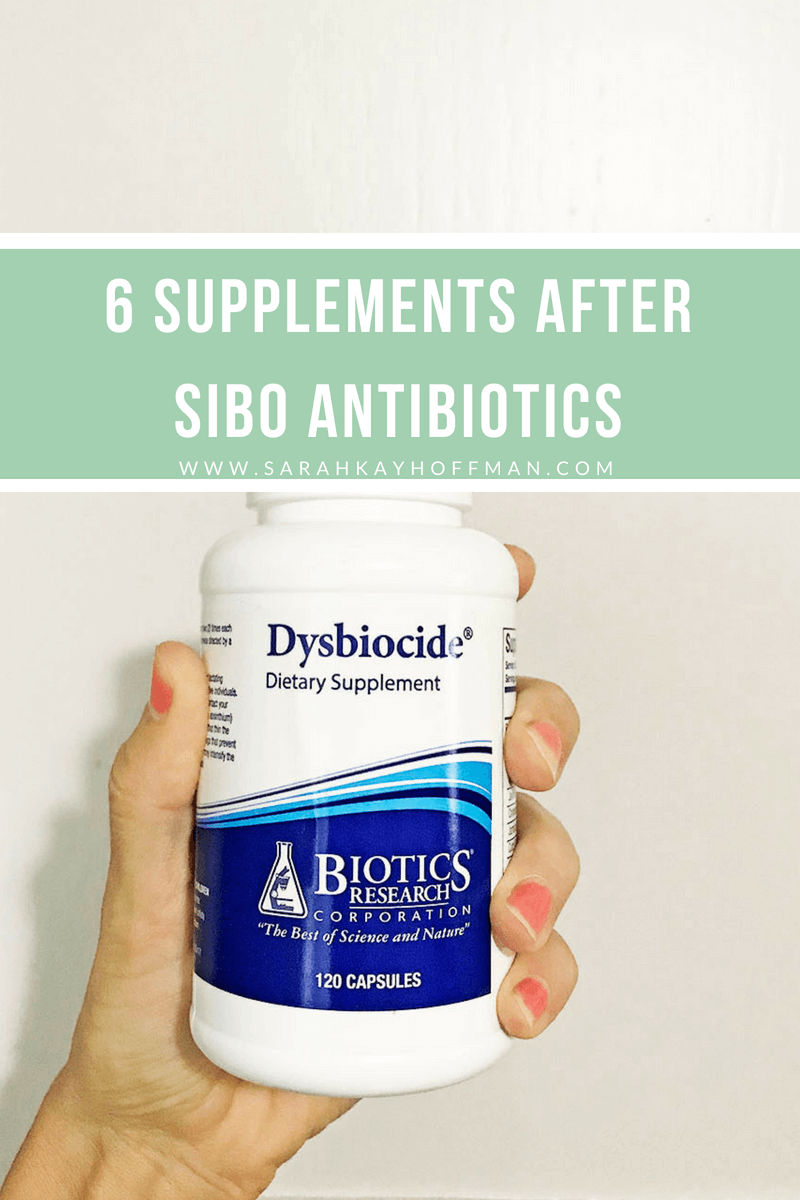 I have an entire list of Recommended Supplements on my blog because every single day someone asks me for a recommendation on one or several.
Let me be very clear. I have never taken all of these at one time (there is more than one probiotic on the list and clearly I don't take several probiotics daily). In fact, at any given moment these days, I am not taking that many period.
However, over the past 10 years, I have tried and experimented with so many, so that list is simply to share my favorites from what I have taken.
These days I believe that less is more so when my doctor told me last week just how well I was doing, I said, "Then let's only do the things I need to keep me thriving and continue healing this SIBO for good." Less is more Y'all…..and he agreed.
So here are the exactly supplements after SIBO antibiotics (ended at the end of June, 2018) I am doing.
Supplements After SIBO Antibiotics
Click HERE to save this post for later.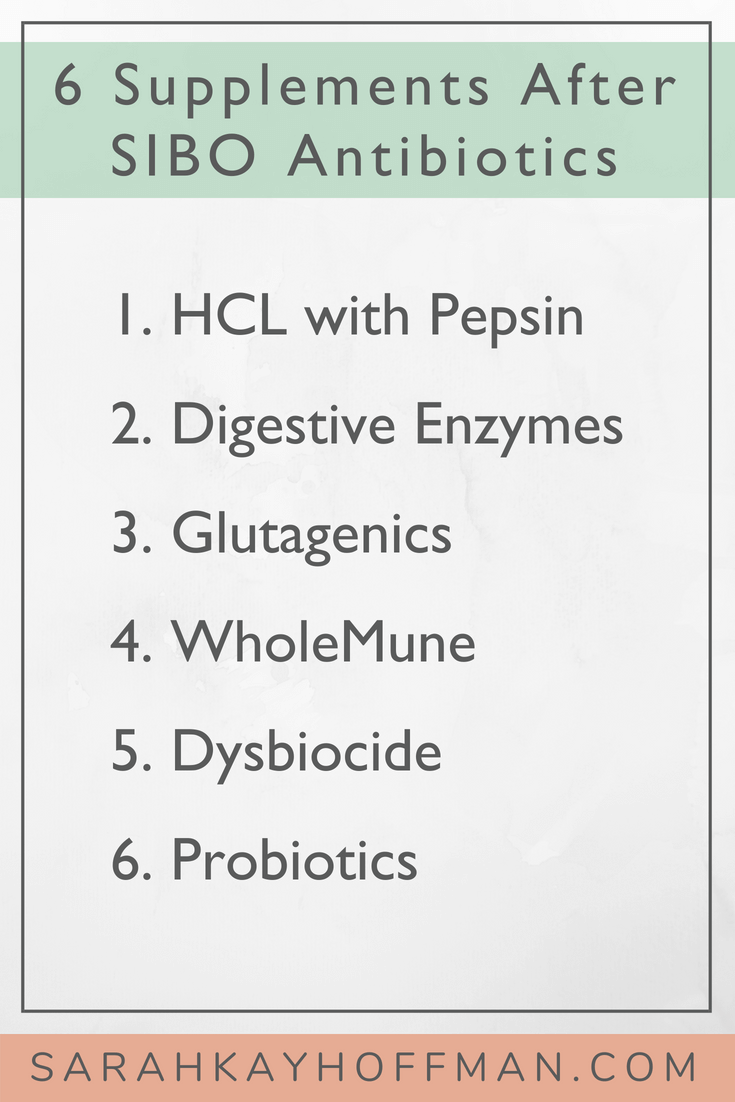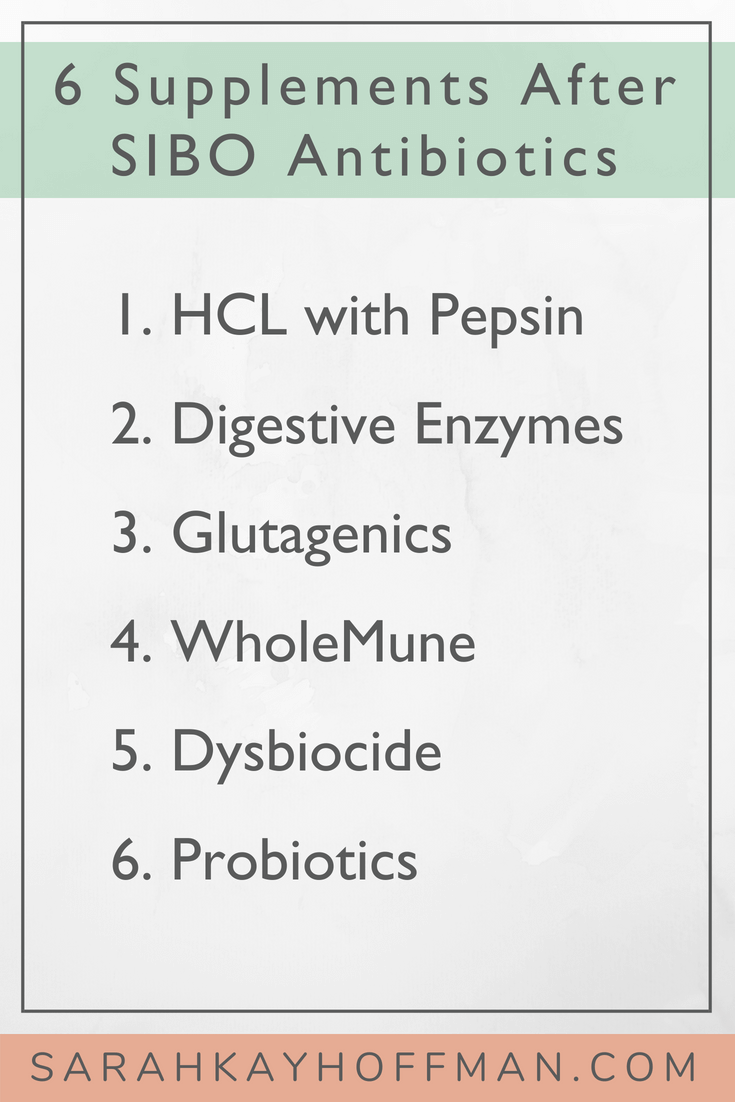 (Clicking on each one will take you directly to the exact supplement/brand I'm currently using.)
And that's it. Keeping it as simple as possible. Hope this helps direct some of you to ask questions to your own doctors.
By the way, if you want a minimalist approach to supplements, check THIS out.
If you liked this post, you might also enjoy: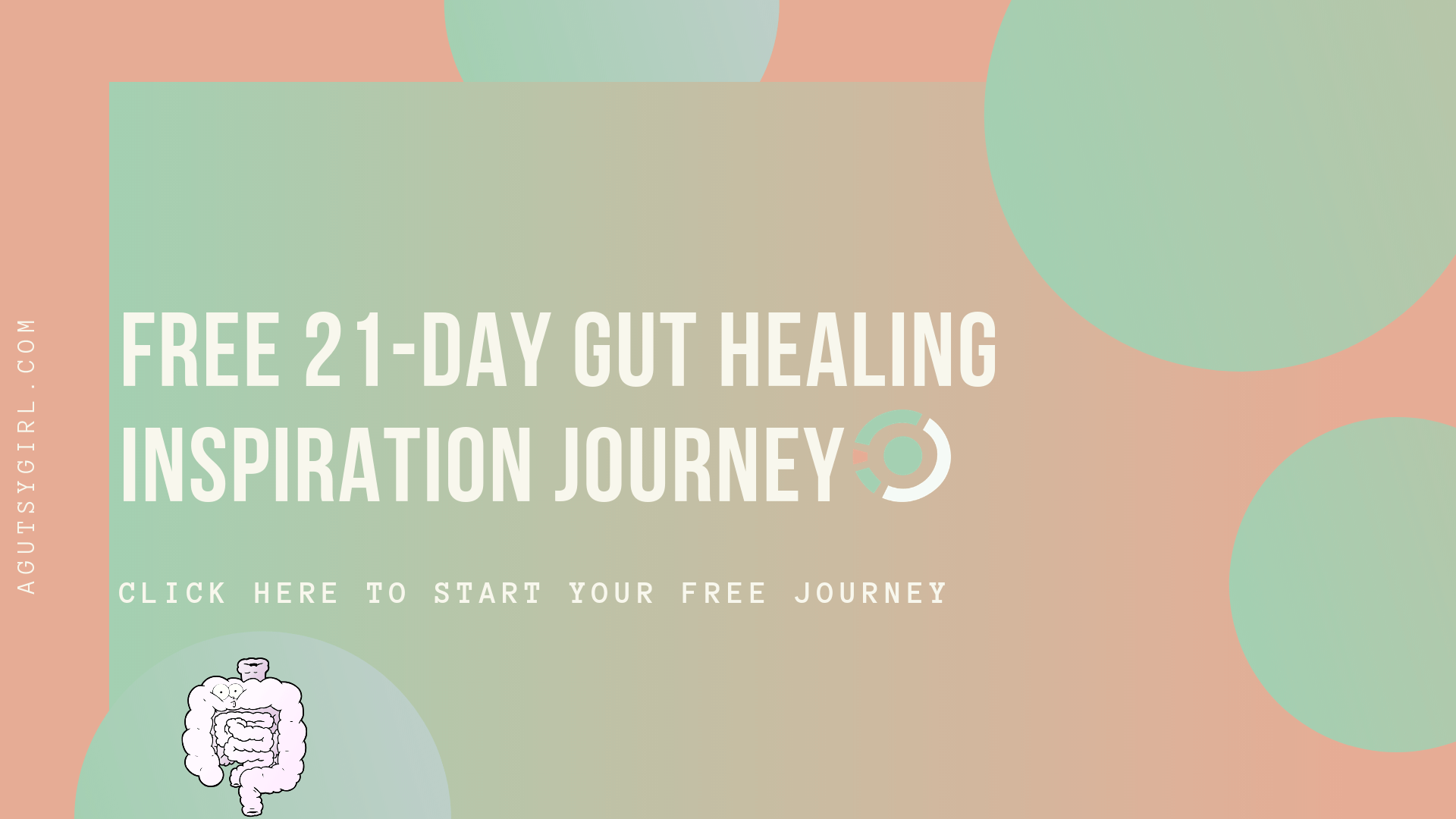 Xox,
SKH
You will heal. I will help.