Ready for these 15 supplements for stomach lining support?
I was inspired to write this post after updating the Purely Primal Skincare post. There is a gut-skin part in it, and one of the sections concentrates on healing the intestinal lining.
So, what is the stomach lining anyways? Maybe we should get this clear before talking about supporting it.
What is the Stomach Lining?
There are three phases of digestion. They include:
The Cephalic phase (oral)
Gastric phase
Intestinal phase
It is in this third phase, the Intestinal phase, where our attention is focused today. And "technically" the stomach is only part of the upper GI tract. The digestive system is made up of the gastrointestinal (GI) tract—also called the digestive tract—and the liver, pancreas, and gallbladder. Thus, when I say 15 supplements for stomach lining support, I actually mean, "15 supplements for the GI tract."
But who needs that much detail anyways?!
What you're looking for is for me to help you navigate things like:
"I have a leaky gut. What will help strengthen my gut?"
"What supplements can help build my intestinal lining?"
"Are there supplements that will help me tolerate food better?"
And so on.
So let's dive right on into them.
15 Supplements for Stomach Lining Support
Click HERE to save this post for later.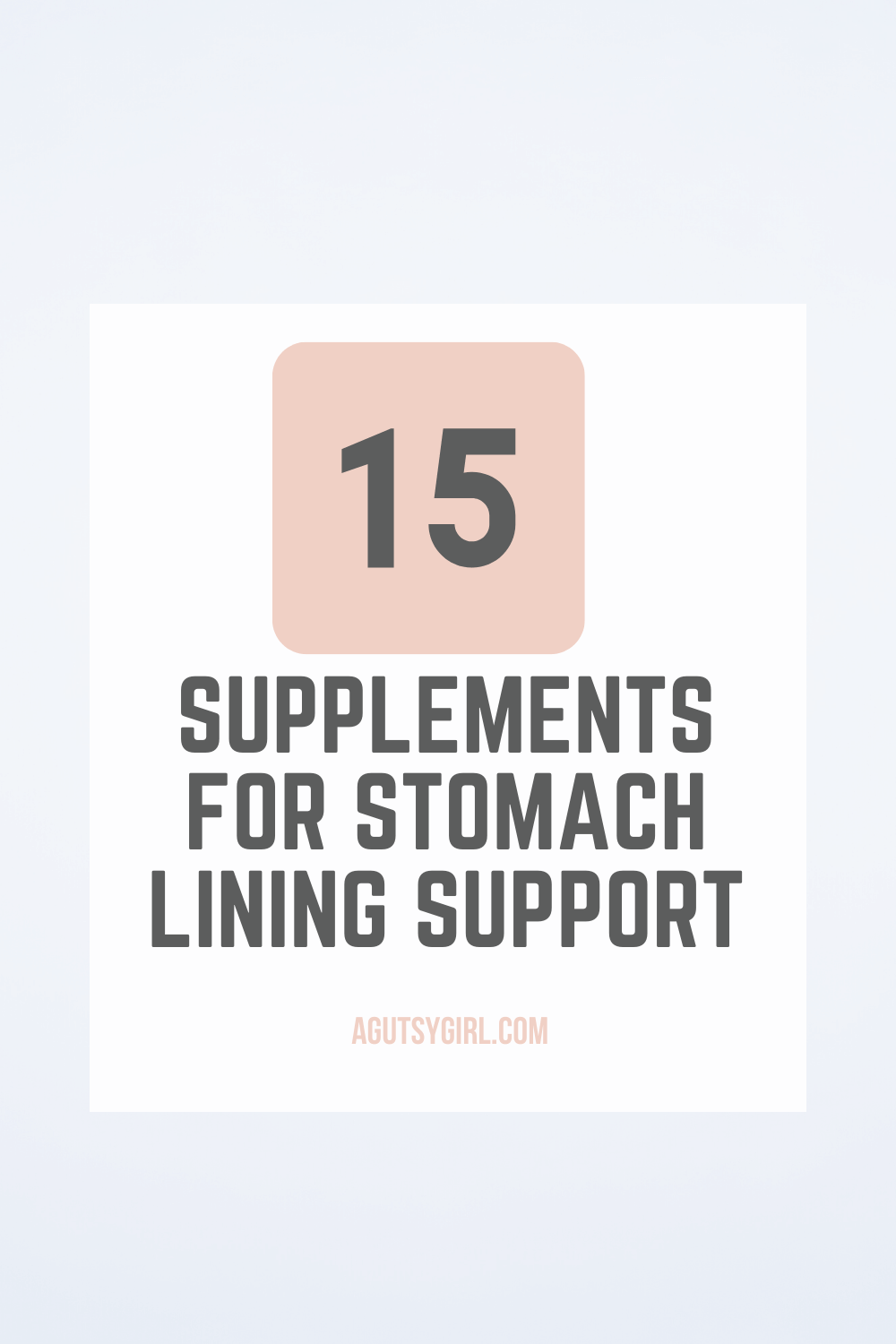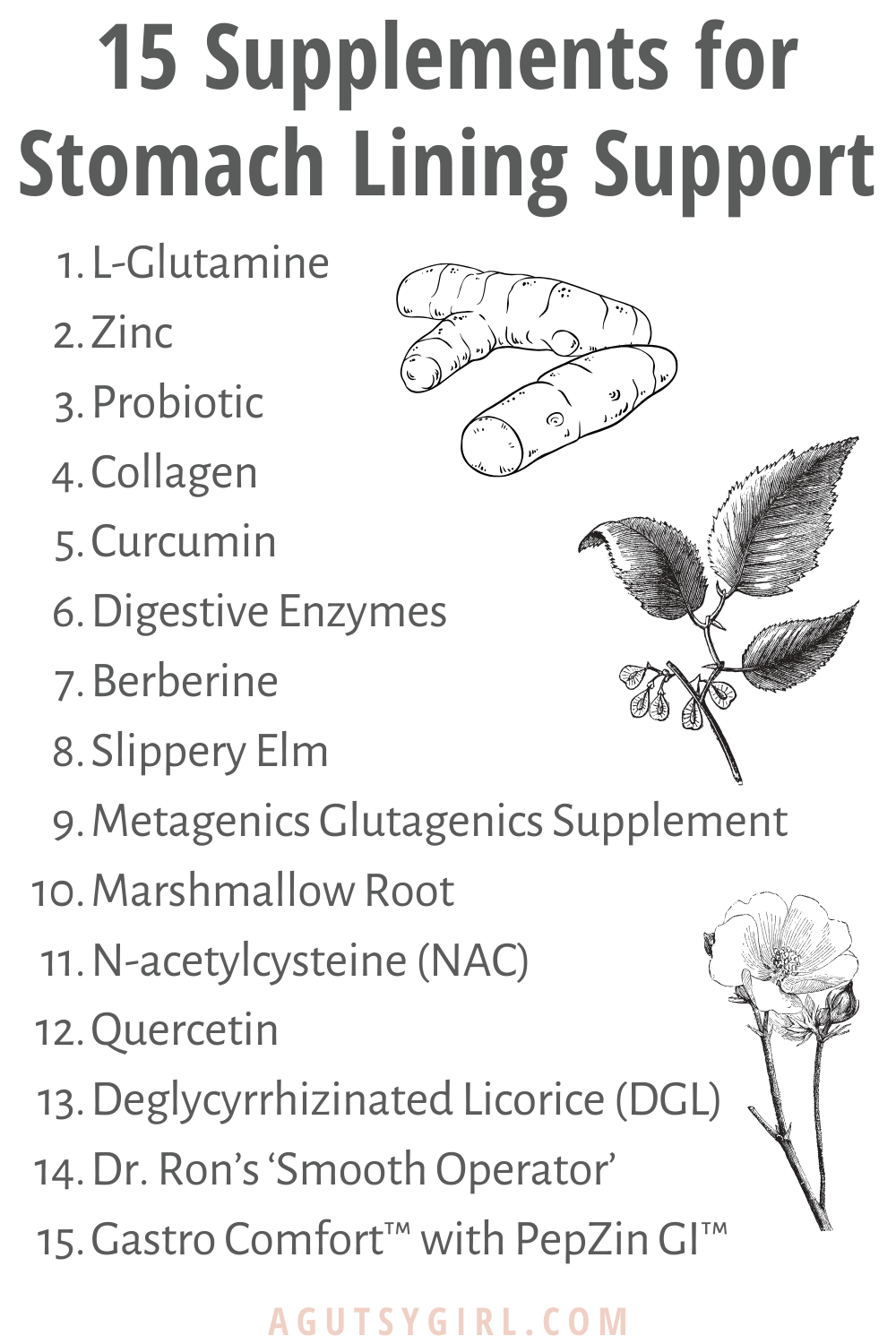 How to Take these Supplements
First, no you should not take all of these at the same time.
Next, some of them might not even be good for your body right now or ever.
And finally, whatever you do choose to take, be sure to read the product label for suggested amount. Better yet, write the supplement down in your gut healing journal and at your next medical appointment, get the exact amount for you.
If you liked this post, you might also enjoy:
As always, this post contains some affiliate links. My full disclaimer and disclosure can be found HERE. Thank you for your continued support so I can provide the best gut health and healing information. Don't forget that SupplementRelief.com has more supplement options for you.


Xox,
SKH
You will heal. I will help.