It's fitting that I'm sharing my Gluten Free Recipe Roundup Six.
Recently I received the following private message,
There is a high school girl here that just found out she had Celiacs and is devastated.
I have been gluten free going for over 7 years now. Making the decision to completely remove it from my diet was a huge change initially. Overtime, going gluten free proved to be not only worth it and effective, but also not very hard.
That was almost 8 years ago. Today, it's even easier to begin a gluten-free lifestyle and follow one daily.
Rarely do I produce things for clients that contain gluten because then I'm not able to taste them. And really, what fun is recipe development and food photography and if you can't enjoy the fruits of your labor?! The only time I've been known to do something that contains gluten is when it comes from a box and I know it's a no-fail recipe (i.e. I've shot Foodstirs brownies before, but it's a boxed mix.)
Anyways, most of the things I produce for clients are basic. I'm not trying to be the gluten-free Martha Stewart by any means. I enjoy simplicity mixed with high nutrition and basic flavor.
If you do, too, you'll like the Gluten Free Recipe Roundup Six with 13 new client recipes. (You can click HERE to find previous gluten free recipe roundups.)
Gluten Free Recipe Roundup Six
Click HERE to save this post for later.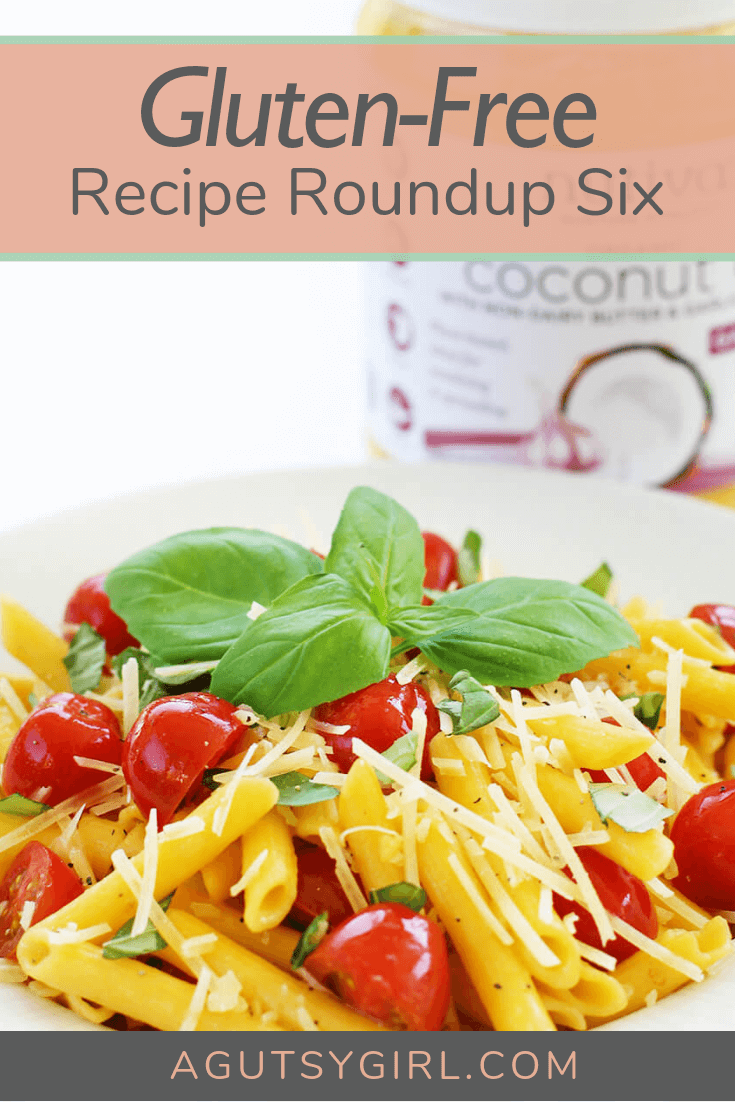 This was part of a smoothie-prep series where I showed how you can use Stasher Bag to prep your smoothies for future convenience.

The kids loved this one. (BTW, you can click HERE to save all 4 smoothie prep recipes – the graphic is awesome because the graphic designer I work with rocks!)

Blueberry Smoothie Bowl

This is one of those recipes that combines taste with aesthetics. After you make the bowl base, you can top with some of my favorite things: Made in Nature Toasted Espresso Coconut Chips, fresh blueberries and/or Enjoy Life Mini Chocolate Chips. Click HERE to save it to your Pinterest for later.

Chocolate Blueberry Smoothie

Chocolate meets blueberry for this slightly sweetened smoothie.

This is more like dessert, but it's a smoothie, so sip it anytime throughout the day.

The Nutiva Organic Coconut Oil with Butter Flavor can now be found at Walmart – YES, even the Walmart in Waseca, Minnesota! To prepare for its launch, I created this simple way to use the product. You'll find the recipe online and also in the store. Let me know if you see it 🙂

And same with this recipe – the Nutiva Organic Coconut Oil with Butter & Garlic Flavors can also now be found at Walmart.

Maple Vanilla Peanut Smoothie

When I found a company that had a peanut product, it wasn't hard to convince me to work with them. Remember…..I used to own A Loving Spoon nut butters. The owner of Elmhurst loves that I'm a peanut girl. But for real, their Milked Peanuts are incredible. This smoothie uses the plain Milked Peanuts, and if you want to try the Chocolate one, I created a 3-Ingredient Chocolate Peanut Butter Banana Smoothie for that.

You should not eat this one, but if you did, you wouldn't die 🙂 There is no gluten in it, and it's a basic body scrub that smells incredible.

Some people love that Keto lifestyle, and if that's you, then these Peppermint Keto Cups were made for you. Even if you're not Keto, you are bound to love these. Also, they are a great way to get your kids to eat more fat (read: Brain Starvation).

Raspberry Muffin Smoothie

This has been one of my favorite smoothies I've created in the past few months. It tastes like a muffin, and who doesn't want a muffin in their smoothie?!

Strawberry Vanilla Smoothie

Have you been looking for an almond milk that is unsweetened and contains just 2 ingredients…..water + almonds? This smoothie uses it and THIS is the product that makes it possible. Game. Changing.

I created this because I want to go somewhere Tropical. Don't we all?!
And that's a wrap, friends.
If you liked this post, you might also enjoy:

Xox,
SKH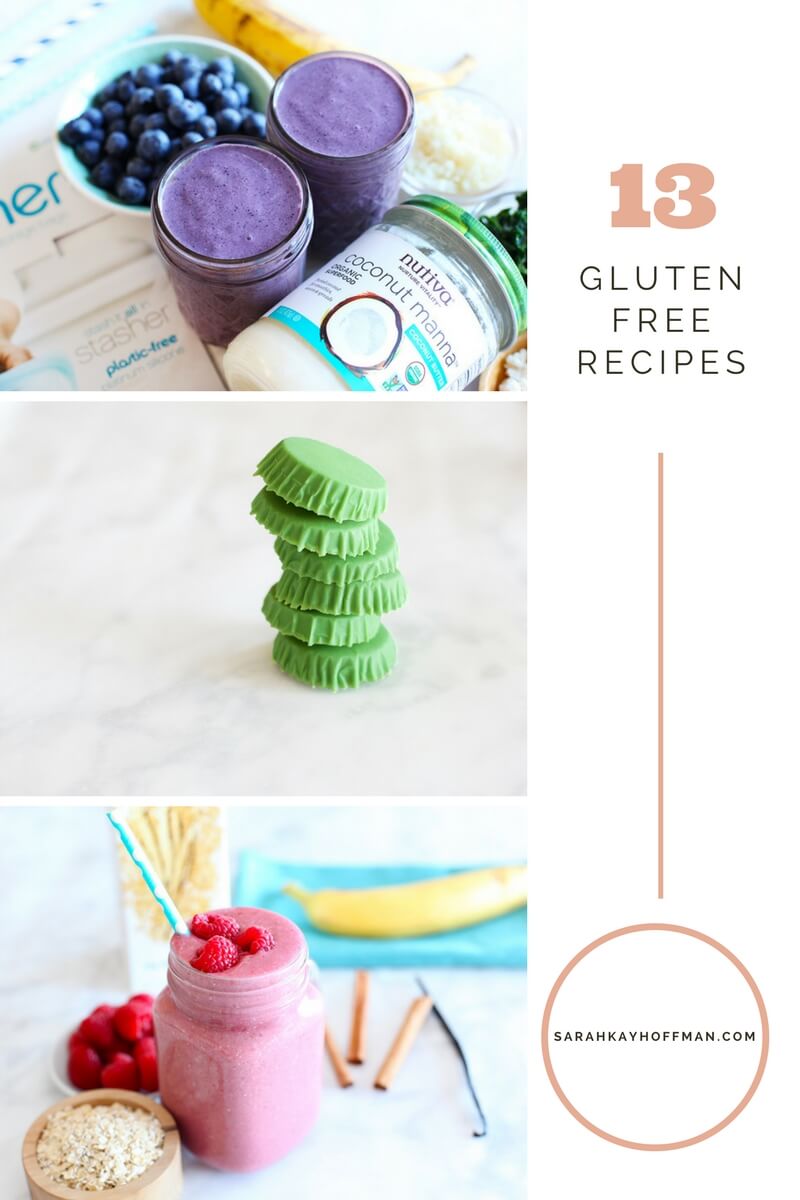 You will heal. I will help.