I have 5 ways collagen can be an overall health boost to share.
But first, it's important to remember that while collagen and gelatin are called different things, they are essential the same. Their difference lies in how they perform when added to hot or cold liquids.
Dr. Amy Myers says that collagen and gelatin are the same exact thing as far as health benefits are concerned.
If you want the full guide to collagen vs. gelatin, check THIS post out.
5 Ways Collagen Can be an Overall Health Boost
Click HERE to save these 5 ways collagen can be an overall health boost for later.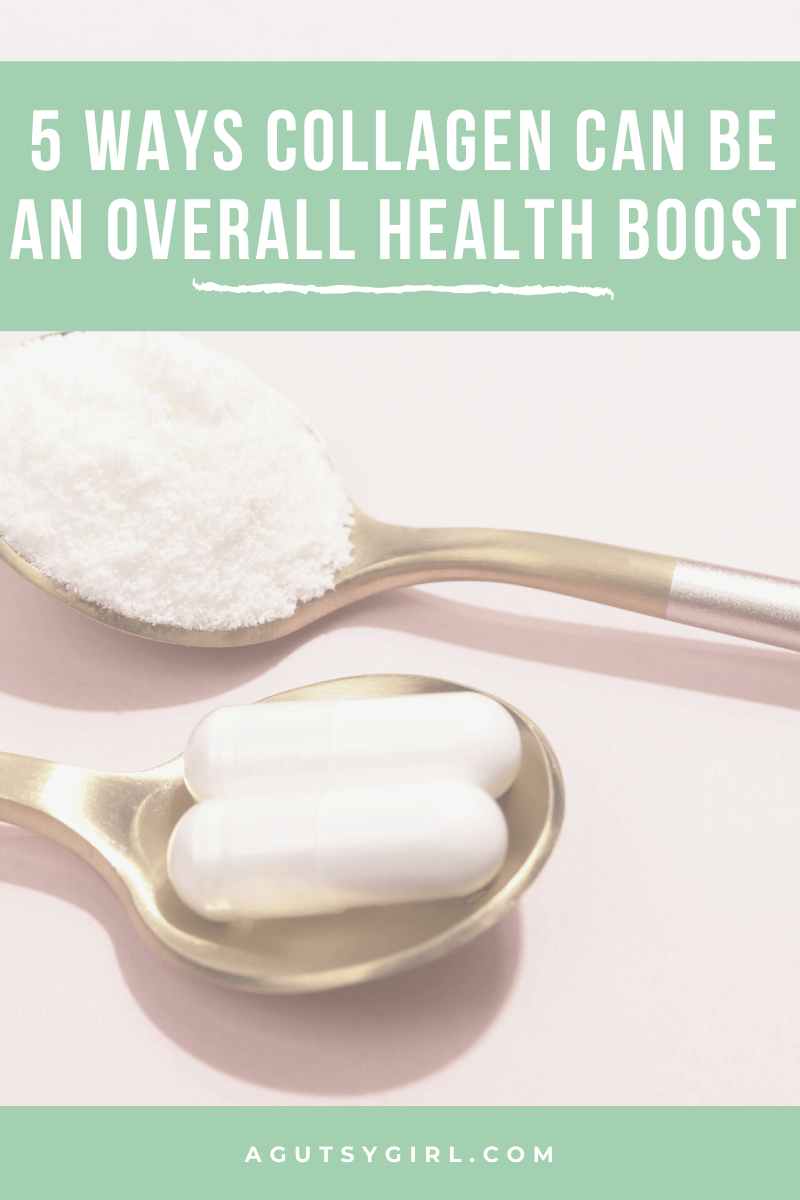 Regardless, the reason many want to know the benefits of collagen is because it is the easier of the two to dissolve in any liquid. Therefore, the spotlight is on collagen today.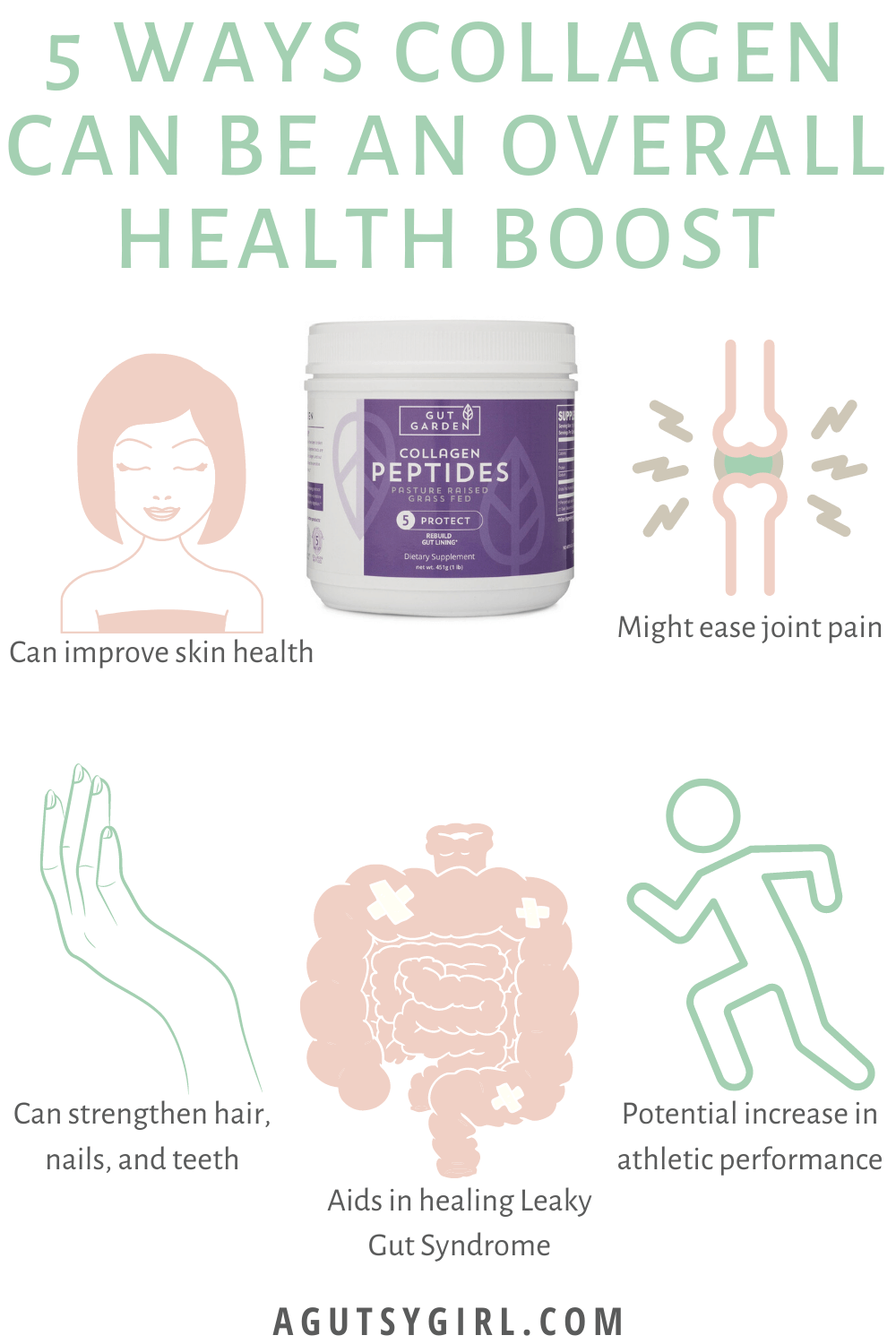 Best Collagen Brand
I love and use the Gut Garden Collagen.
The Gut Garden Collagen:
is pasture raised and grass-fed
boasts an impressive amino acid profile
contains no extra and unnecessary additives
was created by another Gutsy girl who gets us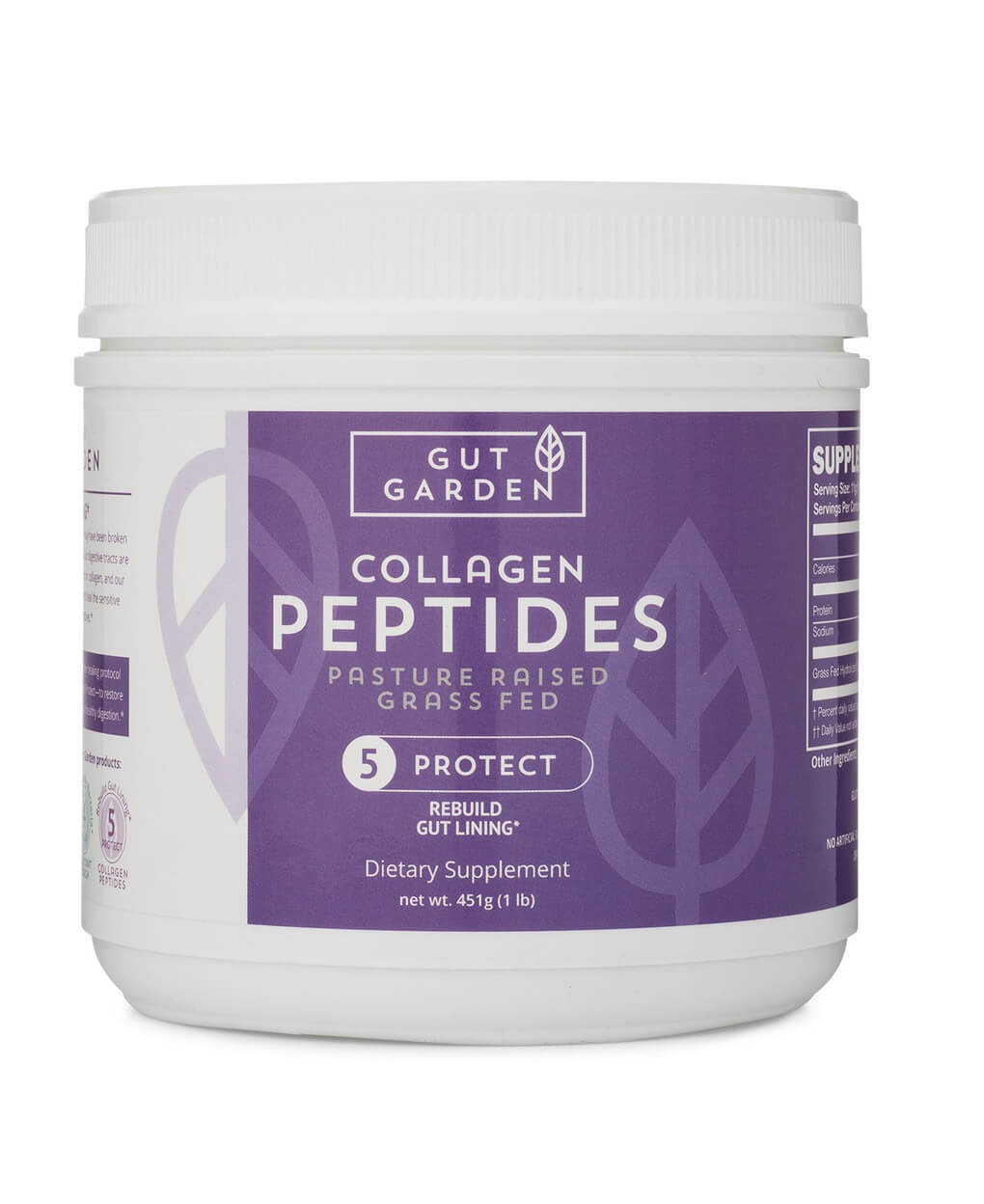 I know, like, and totally trust Gut Garden. Lily, too, is a mompreneur with impeccable values for the Gutsy community. And I want to see us support her and the Gut Garden brand.
So, whenever you purchase from GUT GARDEN HERE, you can use my code AGUTSYGIRL in order to save an extra 15% off anything and everything, including the collagen. For $29.99 (that doesn't even include my discount yet!) you'll get 1 pound of collagen. And that's a lot.
So tell me, do you use collagen? Thoughts?
If you liked this post, you might also enjoy:

Xox,
SKH
You will heal. I will help.