My recommended body and personal care items are super important for the Gutsy community.
It all began when my Perioral Dermatitis escalated to the worst it had ever gotten. I finally got my Perioral Dermatitis under control, and in the process became passionate about all body and personal care items.
You can read the full Perioral Dermatitis journey HERE.
Since 2014, I have made small changes, almost daily, to my body and personal care routine.
I have done the same for my children, and I love sharing this information.
Recommended Body and Personal Care
Click HERE to save this for later.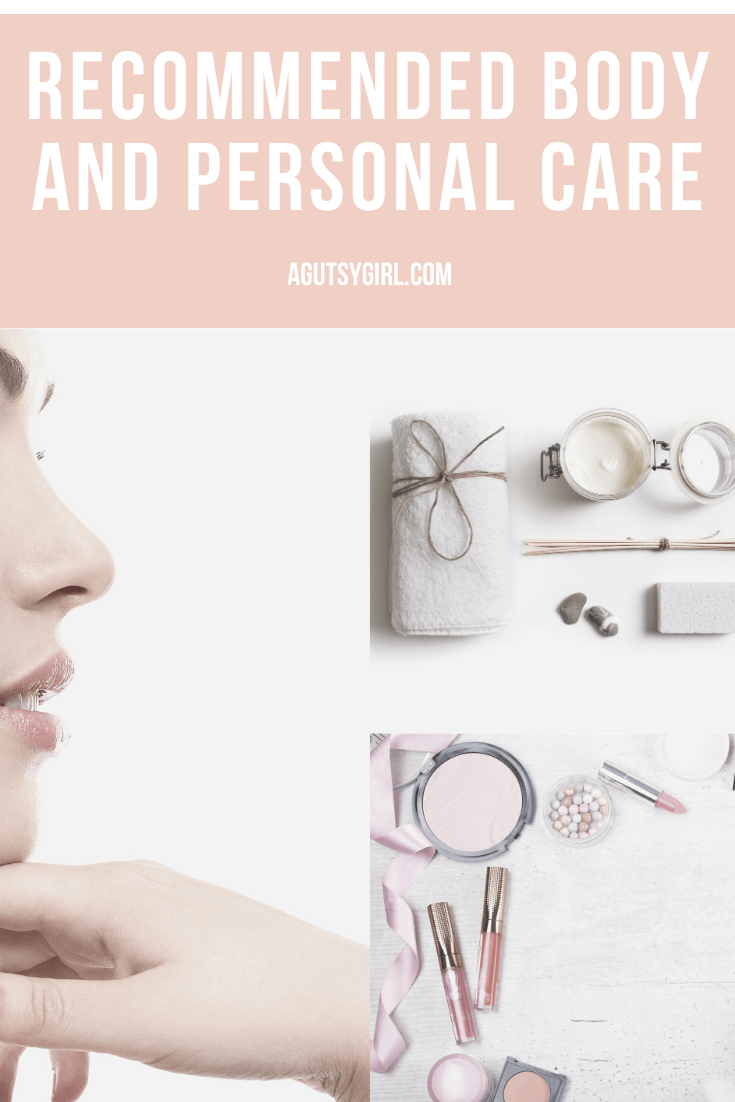 First and foremost……Beautycounter. When in doubt, Beautycounter. Read my why HERE.
Recommended Body and Personal Care
You'll find the FULL Master Gutsy Spreadsheet HERE.
This spreadsheet is free and contains HUNDREDS of product recommendations, many discount codes, and even food products listed out by "special diet" (i.e. gluten-free, low FODMAP, etc.).
Spreadsheet tabs include:
Start Here – Top Savings
Supplements
Food
Journal Essentials
Online Testing
Makeup, Skincare, Personal Care
Natural Living
Kitchen Items
100% Amazon Prime
Misc.
Purely for Gutsy Fun!
Holiday Baking
There is quite literally a recommendation for almost anything you are looking for on your gut health and healing journey.
Recommended Body and Personal Care, for Babies, Toddlers, and Children
Click HERE to see my formal disclaimer.
If you like this page, you might also enjoy:
Xox,
SKH