Good morning! Who is ready for an Apple Cider Latte?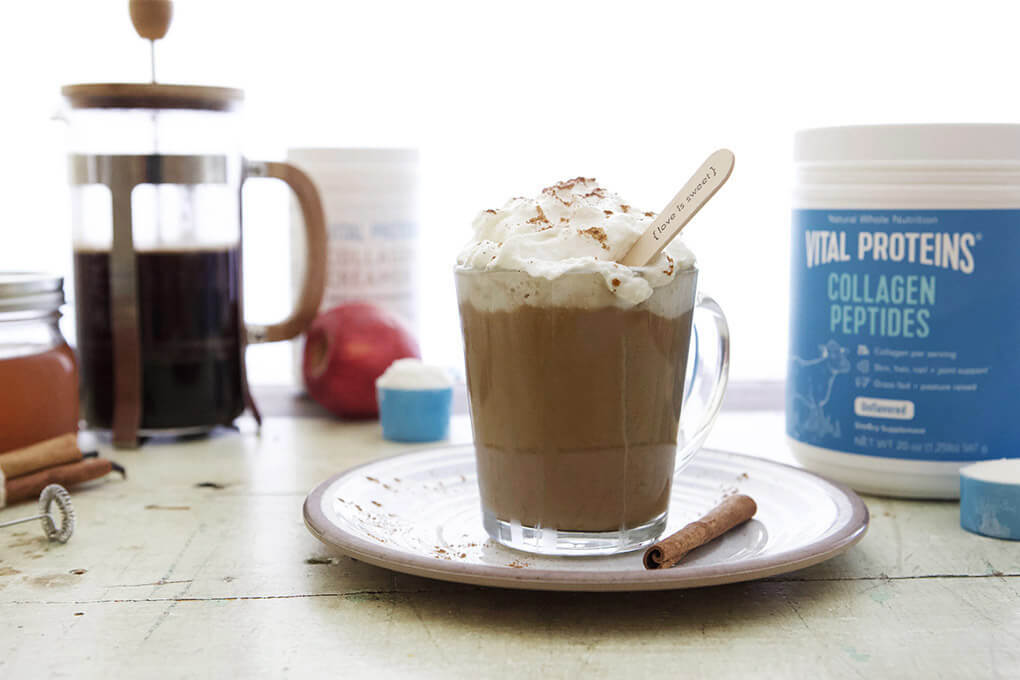 Let's enjoy it over a little conversation today.
Gluten
There is something I need to come clean with you about…..gluten.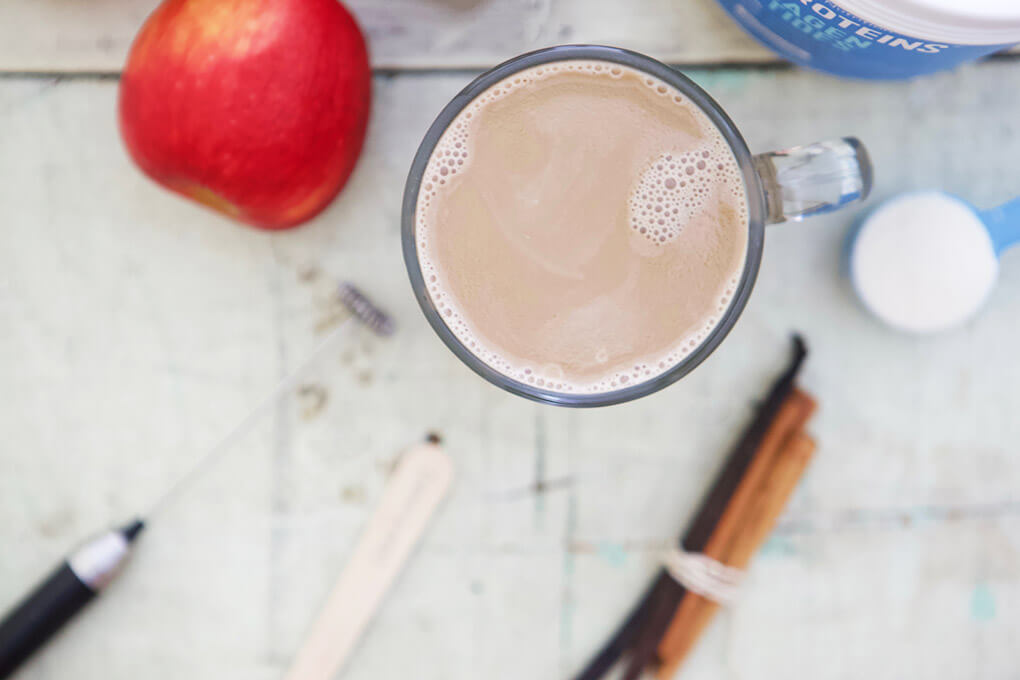 This past June I celebrated 8 years gluten free. Shortly after that, we went to Italy where I ate all the gluten, every single day without effects.
We returned from Italy at the beginning of August, and I was pretty set that gluten would just be for Italy. You know, because while in Italy, eat as the Italians eat. While in America, don't eat what we eat.
You're laughing because it's true.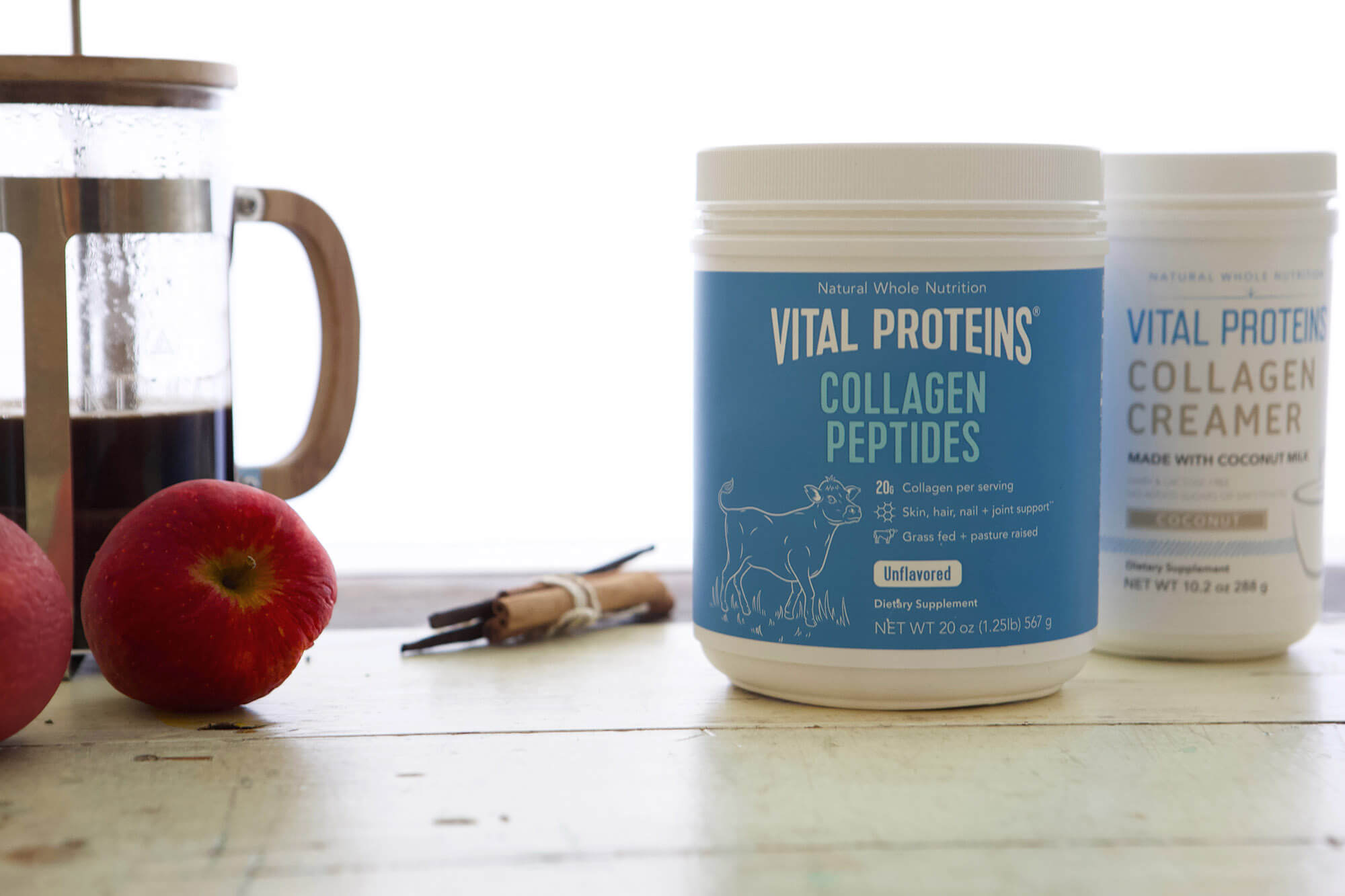 Still Well
But I continued feeling so well, despite feeling major stress in other areas of my life.
And because of the other stress, I needed to start telling myself daily health affirmations to avoid a SIBO relapse (which I've been meditating on and about while reading Pep Talk – I highly recommend you get it, too),
You are well and healed. You don't have Colitis, and the SIBO is gone.
And as I've been saying it over-and-over, I have believed it with my whole heart. And this, then of course, begged the question,
Then why would I tell myself "No, you can't have that (xyz goodie with gluten)" on special occasions if I really believed I was healed and well?
There is the most incredible pizza place in our town. Gluten. And the Unicorn cake my mom made Samarah for her 5th birthday? Gluten. I had it all. I didn't think twice about it, nor did I worry about "getting sick from it" because remember that I have been constantly telling myself,
You are well and healed. You don't have Colitis, and the SIBO is gone.
And guess what?
I'm still thriving.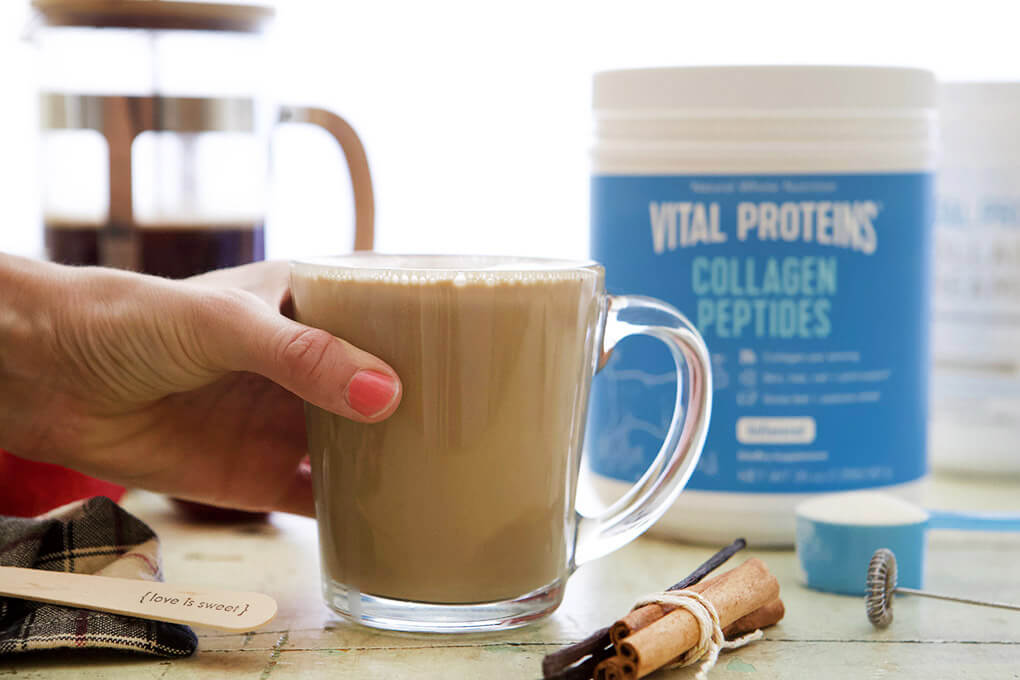 Don't misunderstand what I'm saying. I still believe that our food system in America is desperately broken. I still believe that 95% of the time I do better without gluten. And I still believe that there is no reason for me to ever produce a gluten recipe on my blog because I don't eat it on a day-to-day basis, and I am here producing most of this content for you.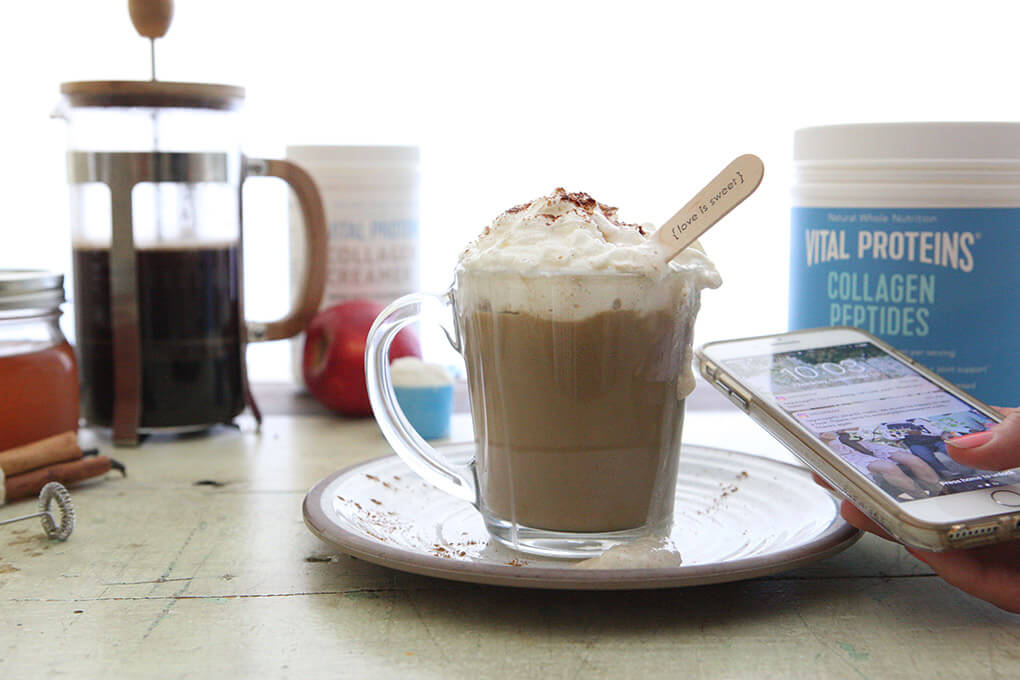 What I am saying is that living life has been totally incredible and I do (and will) have gluten in my personal life from time-to-time.
Apple Cider Latte
Click HERE to save this recipe for later.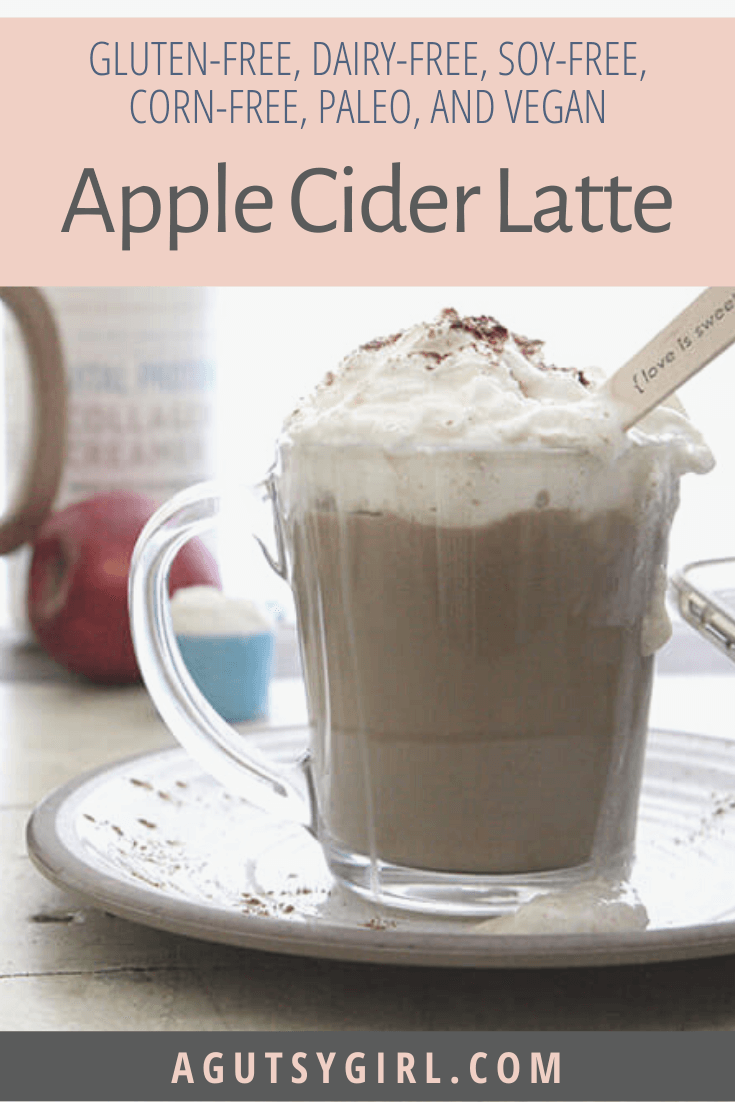 But again, this Apple Cider Latte recipe plus any recipes ever found on this blog will always remain 100% gluten free.
So here we go with a unique spin on the fall latte. Okay, not so unique? I don't know. I've never seen "Apple Cider Latte" written on any menu; maybe you have.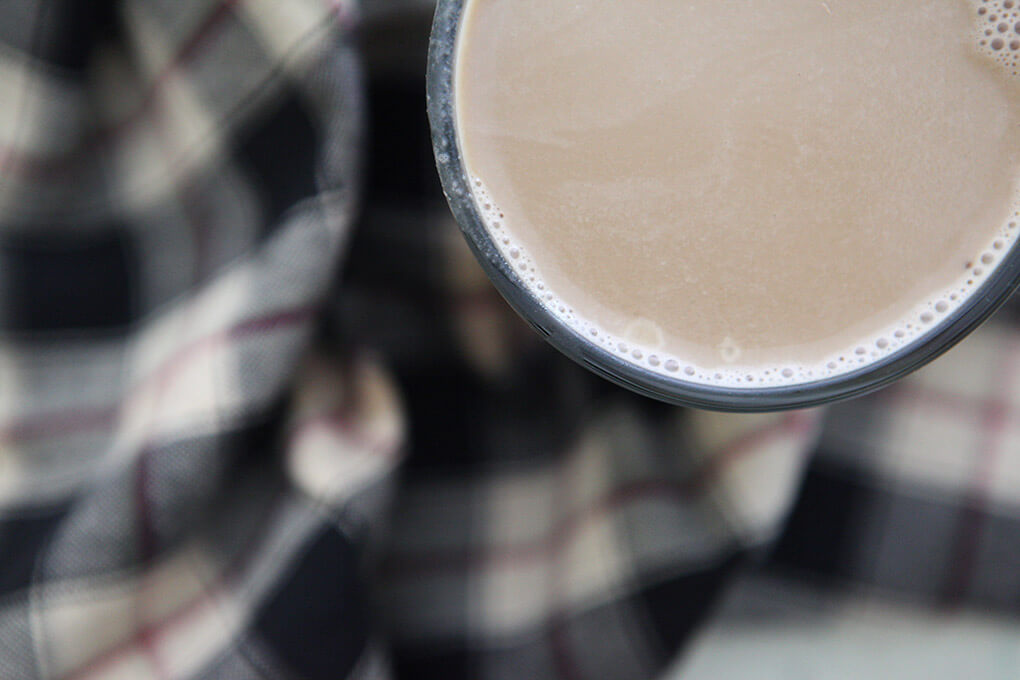 I had the idea for this recipe, but if you recall from the post yesterday, knew I needed to figure out the first part of it before adding all the coffee and "milk" to make it a latte. 
That, of course, was the Apple Cider. And in case you didn't read yesterday, I made my own using the trusted Instant Pot. And it's totally awesome. So go ahead, learn how to make Apple Cider in the Instant Pot, brew a batch, then put the pieces together for your Apple Cider Latte.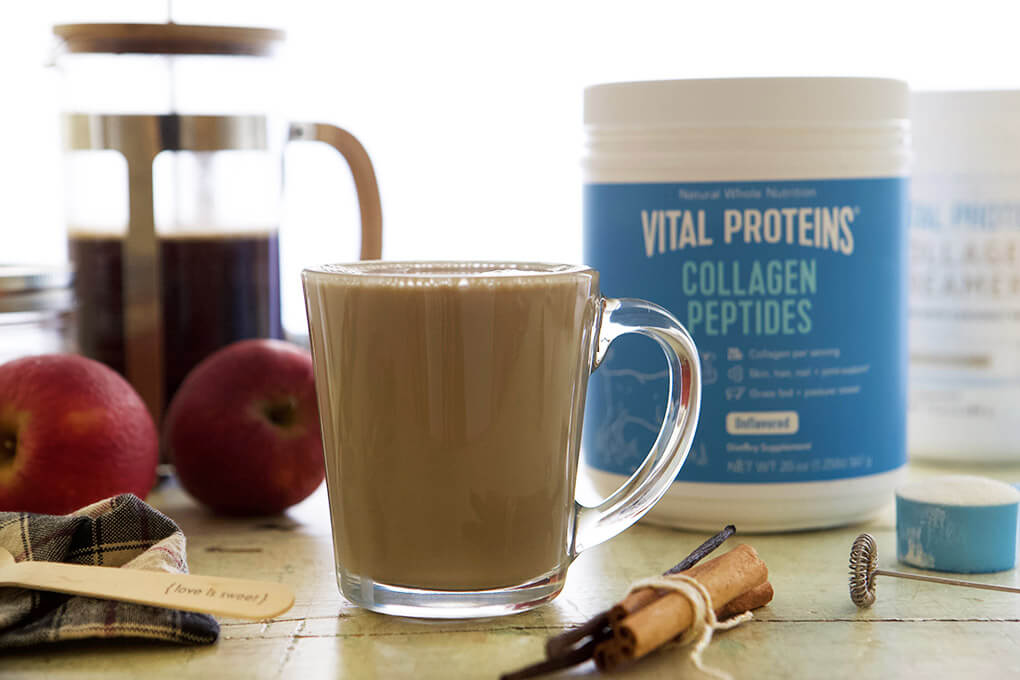 To make the Apple Cider Latte, all you need are some key things: Apple Cider, "milk," coffee, Vital Proteins Collagen Peptides, and Monk Fruit (or sugar of choice).
Apple Cider, on its own, isn't very thick. To get a thicker latte, there are two critical components to add:
Collagen Peptides

Unlike Gelatin (HERE are the differences between Collagen and Gelatin), which will clump if you're not careful with how/what you add it to, Collagen Peptides are easily incorporated into any liquid such as this. Collagen is also going to give this (already boosted-with-health-benefits) latte a boost of goodness as it aids in healing leaky gut syndrome (along with THESE four other top overall health benefits). 

Milk

This recipe used Elmhurst Milked Cashews, which is a non-dairy, Vegan milk I choose and recommend over-and-over. It's thick and despite its thickness includes no gums, Carrageenan, or emulsifiers.
In case you are interested in learning more about emulsifiers in food, I have also written about that HERE.
Apple Cider Latte Recipe
p.s. Can we also please just take a moment to adore these spoons?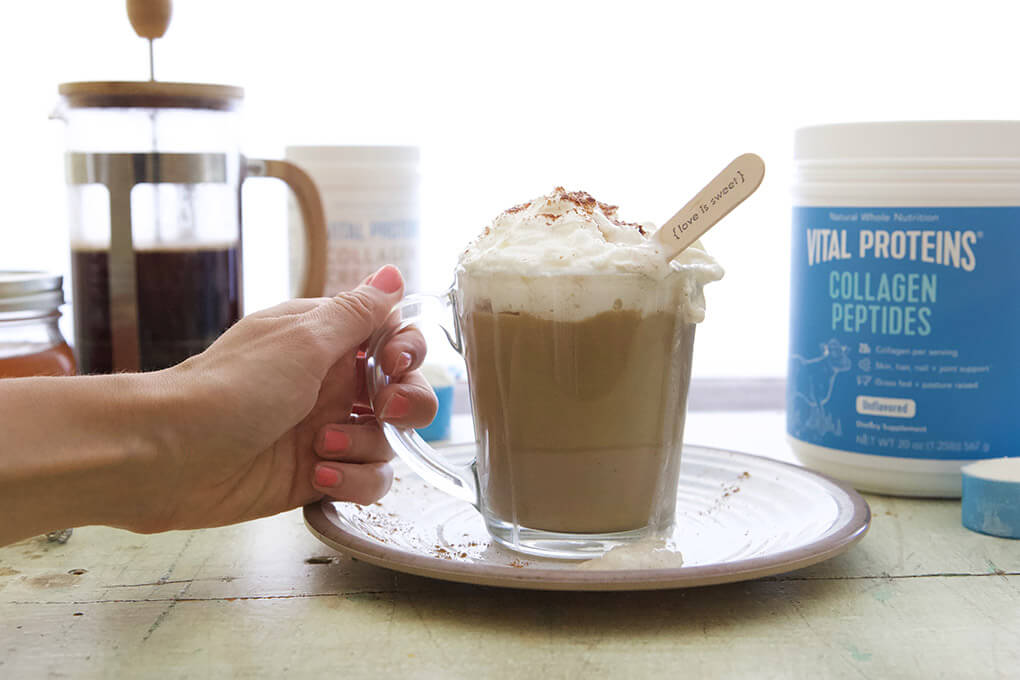 Apple Cider Latte
Author:
Sarah Kay Hoffman
Prep time:
Cook time:
Total time:
A homemade Apple Cider Latte that's free from gluten, dairy, grains, soy, and corn. It's Paleo, Vegan, and (debatable) low-FODMAP.
Instructions
Brew coffee.
Add all ingredients to a large pan on the stove on medium, stirring constantly with a whisk until completely blended together and desired temperature is reached.
Serve as is or with a whipped topping of choice.
Notes
I have made this recipe both with a whisk and with my
Nestpark Portable Drink Mixer
. I think homemade lattes are best with the Nestpark because you can get them frothier.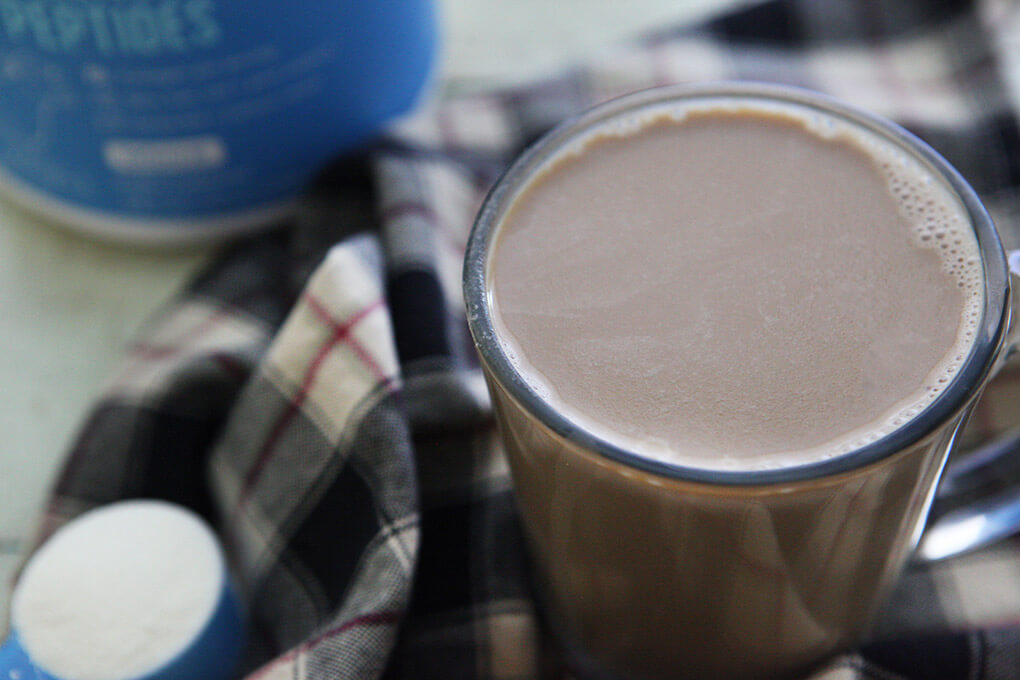 I'd love to hear from you about eating gluten from time-to-time. Do you? Don't you? Why or why not?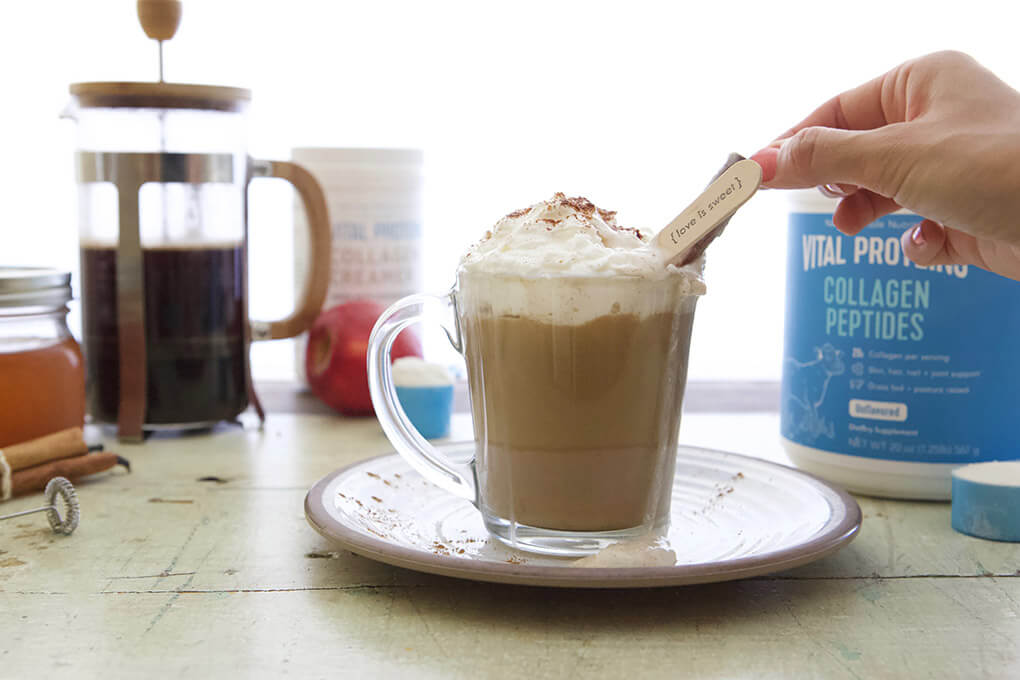 Disclosure
This post is a paid partnership with Vital Proteins. All opinions stated here are 100% my own. I appreciate your support, as this compensation helps with expenses to keep this blog up and running, and for me to continue sharing all that I can with you. For my full disclaimer and disclosure click HERE. Thank you for your support!
If you liked this post, you might also enjoy:

Xox,
SKH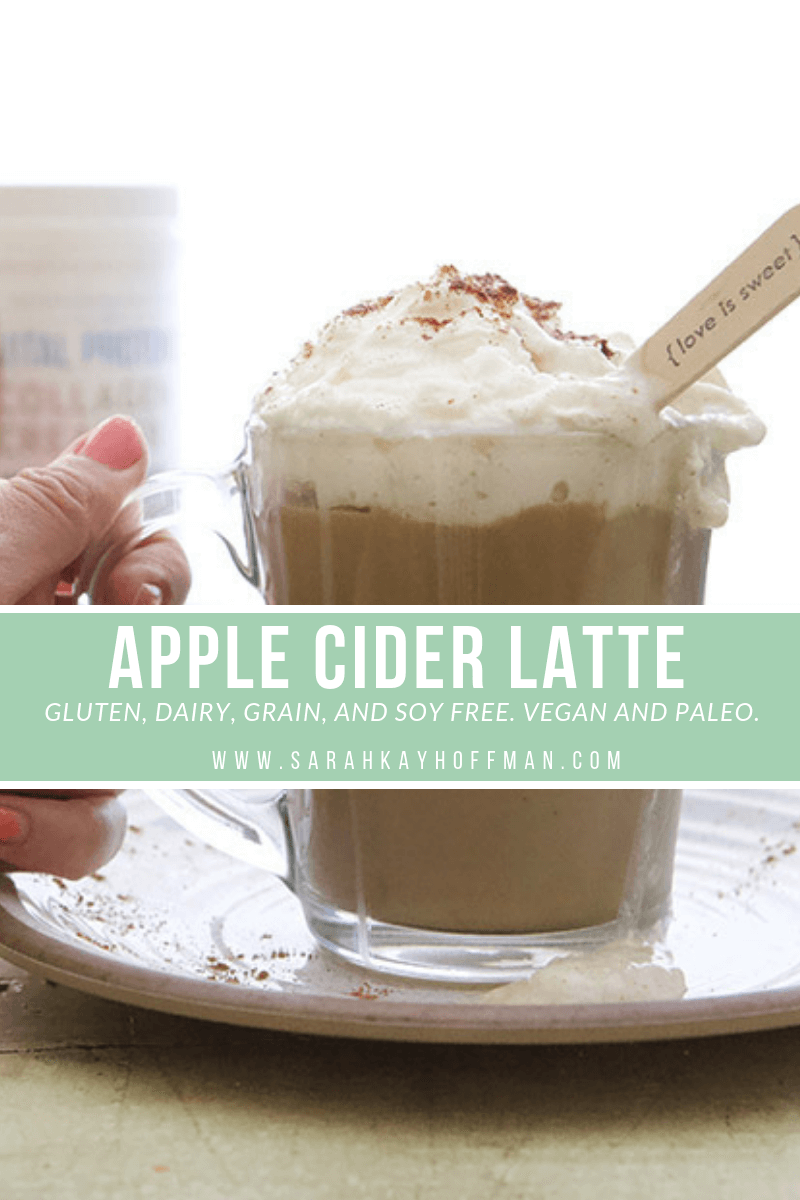 You will heal. I will help.