Your gut didn't become leaky overnight. So while I can share with you how to heal leaky gut syndrome fast, by "fast," I do not mean overnight.
If someone out there tells you leaky gut syndrome can be gone overnight or through straight will (vs. hard work), run away quickly. It's not possible.
In fact, it took me a good 10+ years. 10 years is not fast by any means, but I didn't have all the information and knowledge I do today.
This is why I can help you heal much faster. I have the tools all ready to go!
You can get started today if you're ready, willing, and able.
How to Heal Leaky Gut Syndrome Fast
Click HERE to save this post for later.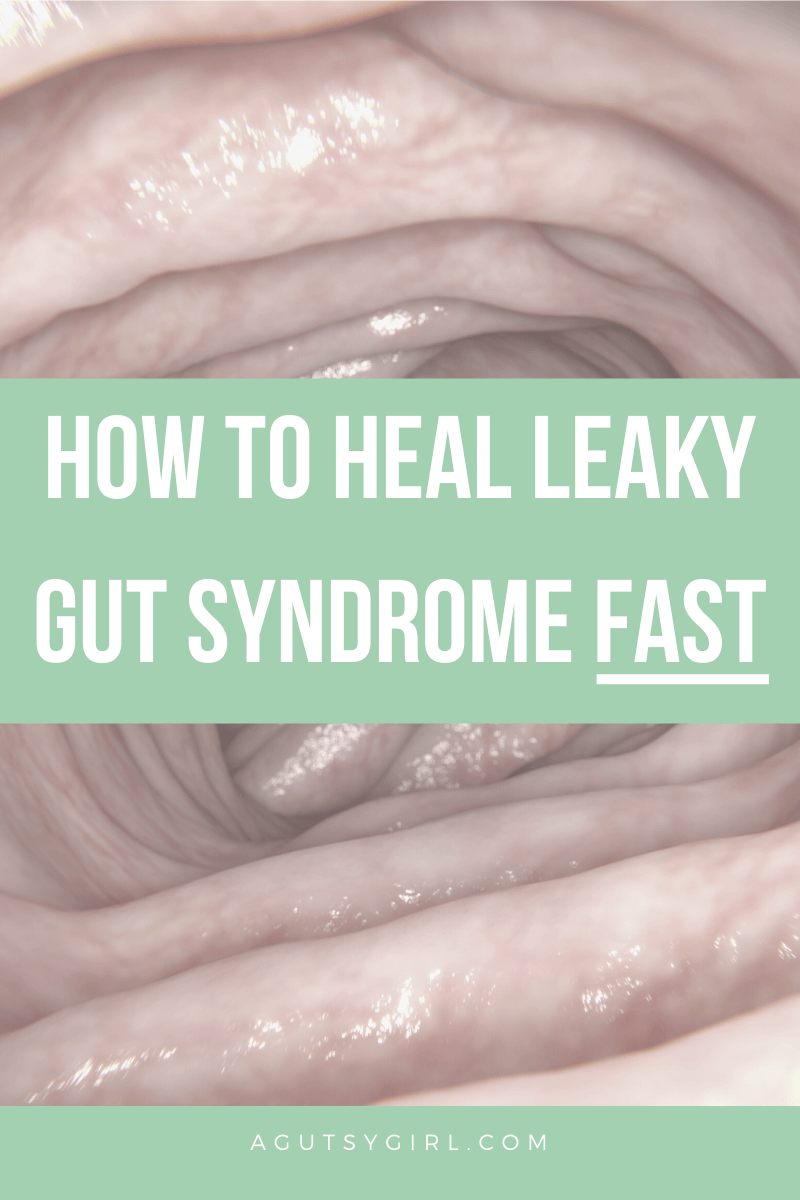 In just 28 days you can begin to feel better and heal leaky gut. 
4 main steps, broken down by week
Remove
During week 1, the goal is to remove every food (and other factors) that could potentially be harming your gut lining and causing it to be leaky.
Replace
In week 2, we will replace the foods that have potentially been contributing to your leaky gut with foods that will support gut healing.
Repair
The goal of week 3 is to continue building on the work you have done during week 1 (removing) and week 2 (replacing) and really begin repairing the gut lining and soothing any remaining inflammation.
Rebalance
The goal of week 4 is to rebalance the gut microbiome by continuing on with the diet changes begun in the previous three weeks. During this week, you should also be heavily focused on the lifestyle component as well.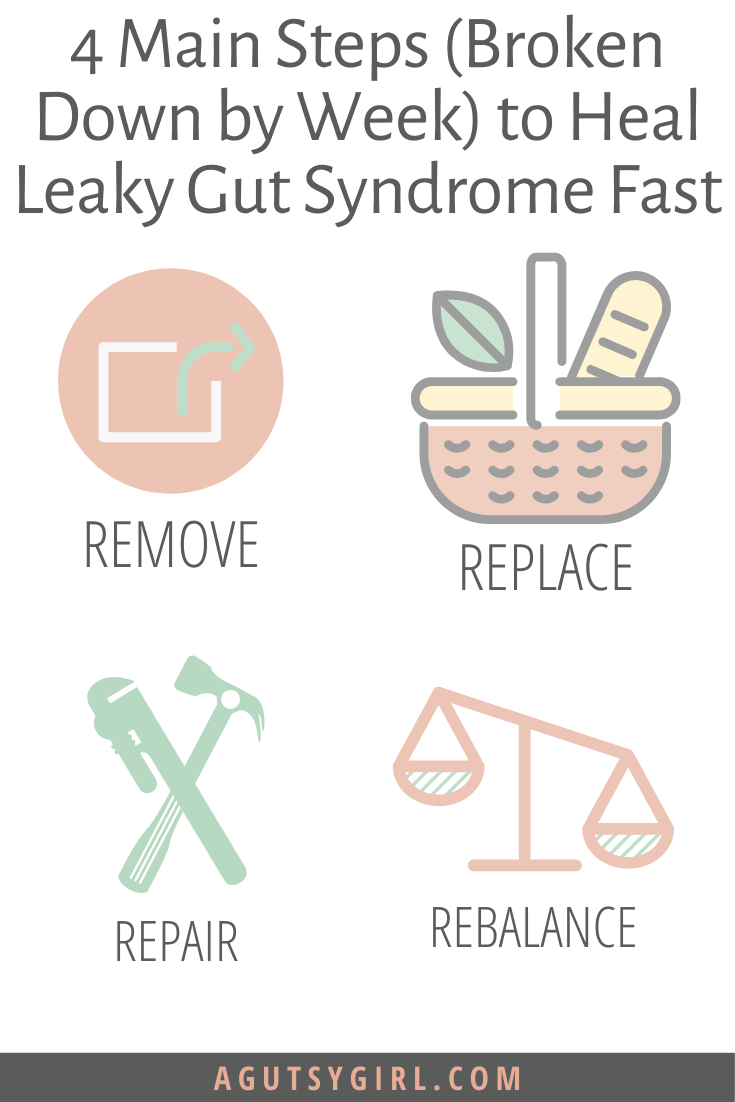 But if you truly want to heal leaky gut fast, you must take action.
And this is where it can all get confusing.
What action? How do I take action? Where should I start? How will I know if I'm feeling better?
Action Steps for Healing Leaky Gut Fast
One way to move forward is to simply take the 4 main steps described above and learn to navigate this all on your own.
You could do it, with enough time and research. But do you really want to spend those 10 years like I did? Do you have the energy and drive to power through it all on your own?
If not, let me help expedite your process.
Start with these three steps today
Grab your copy of The Leaky Gut Meal Plan: 4 Weeks to Detox and Improve Digestive Health.
Read through chapters 1-2 in their entirety (or at least skim through them).
Start.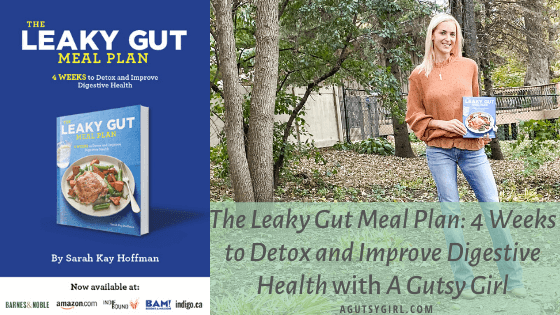 28-days might not seem like it's appropriate for how to heal leaky gut syndrome fast, but trust me……28 days or years upon years? 
If you don't yet have a copy of my 90-day gut healing journal, it will also serve invaluable. You can get the PDF download HERE or grab your physical, spiral-bound here.
You WILL learn something, find more support, and maybe even heal to an entirely new level.
In case you think there will be nothing good to eat during the 28 days, I want to prove to you that there is. And, in fact, there is something for almost every single diet out there.
I put together these lists so you could see how the recipes all break down.
Recipes in The Leaky Gut Meal Plan, Broken Down
Click HERE to save these for later.
All 75 Recipes in The Leaky Gut Meal Plan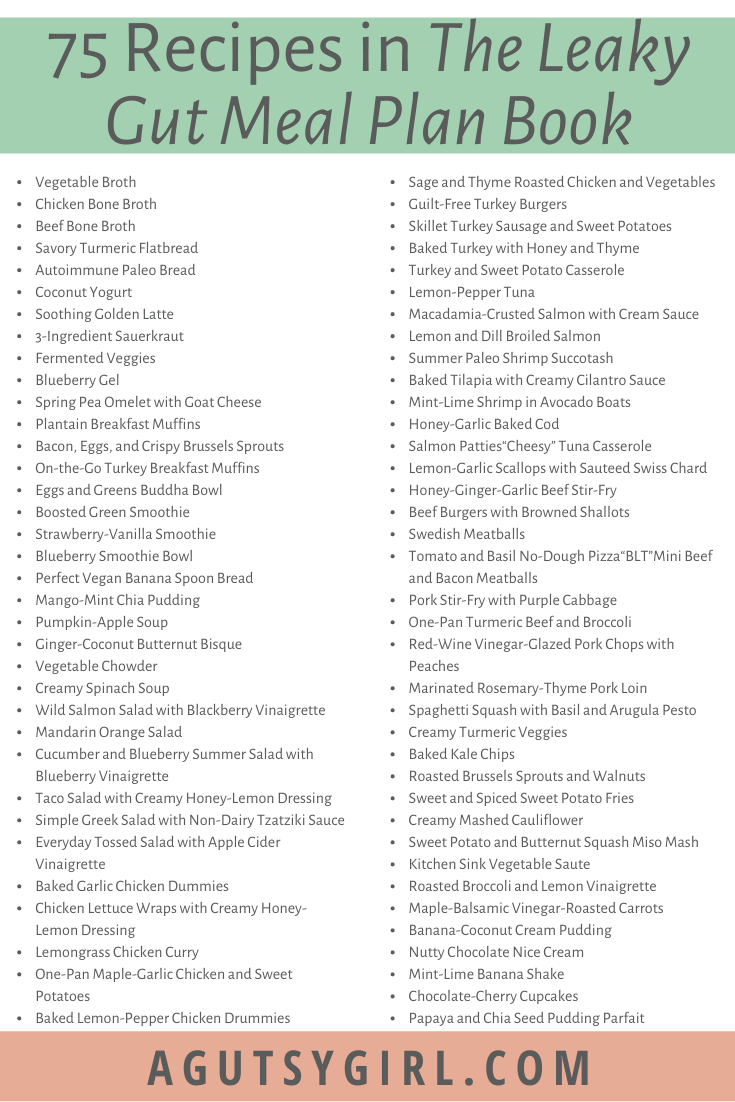 Nut-Free Recipes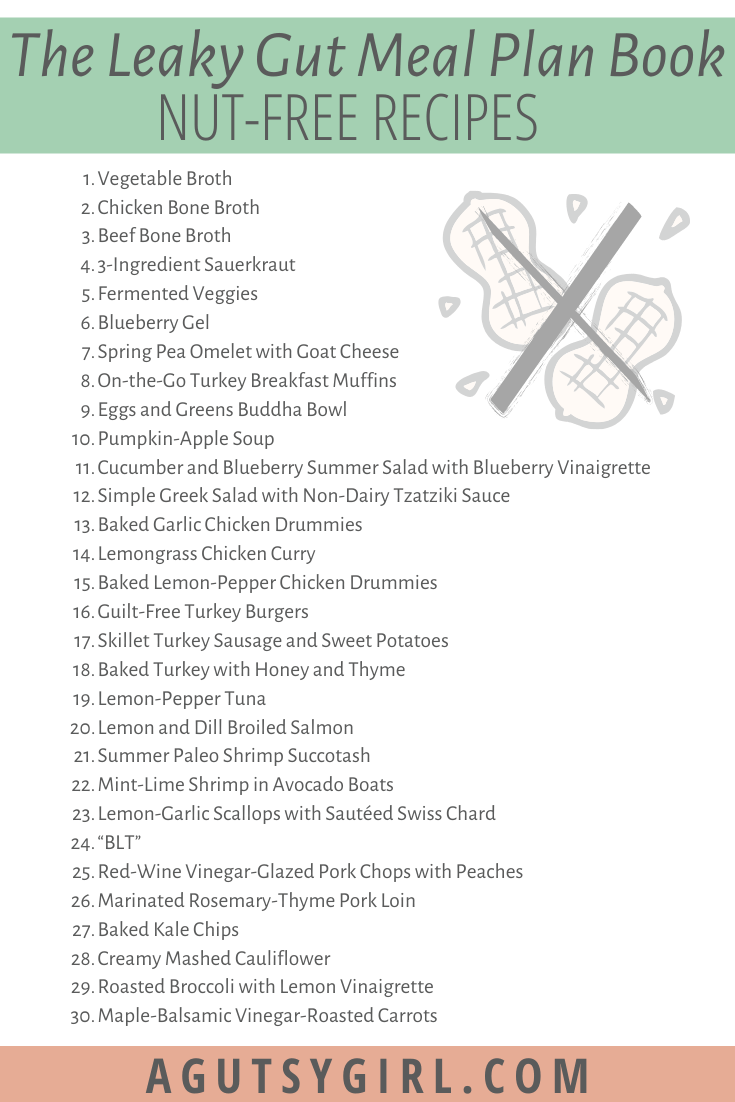 Dairy-Free Recipes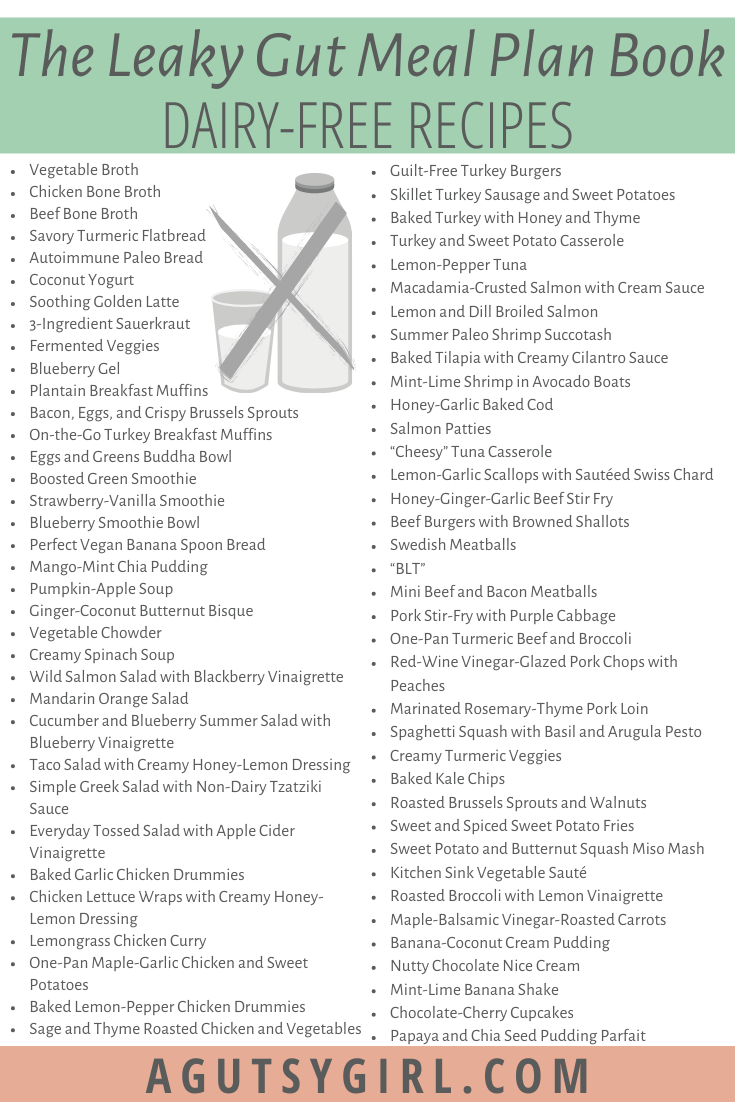 One-Pot Recipes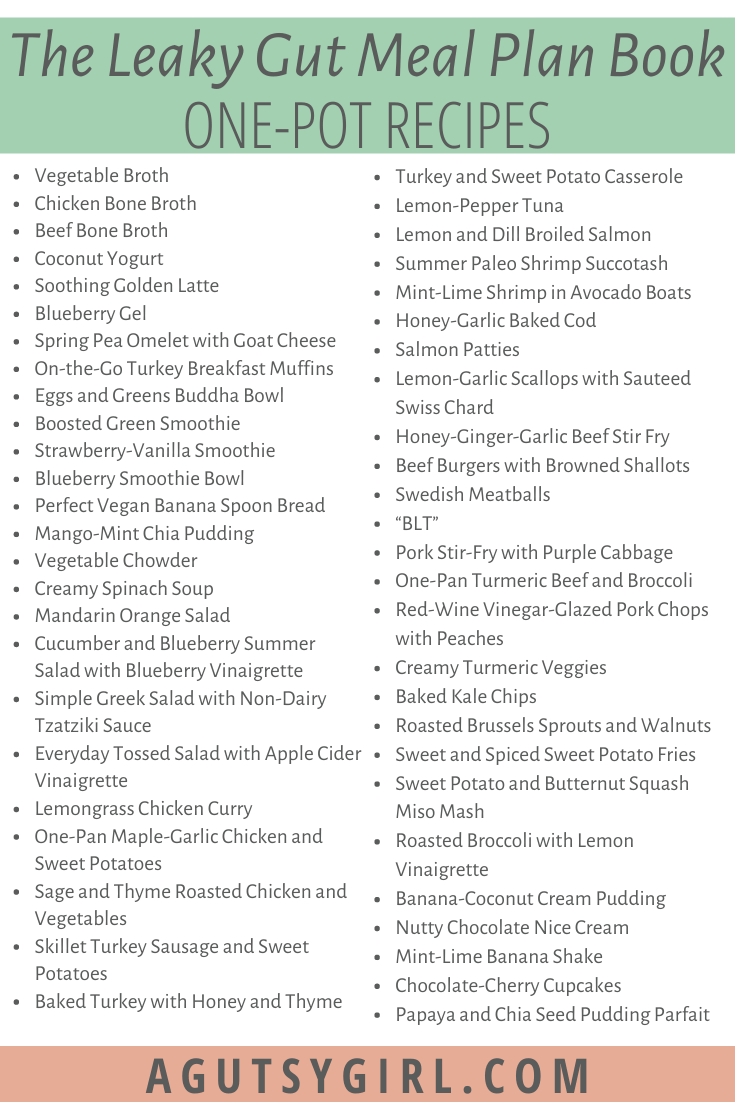 Vegan Recipes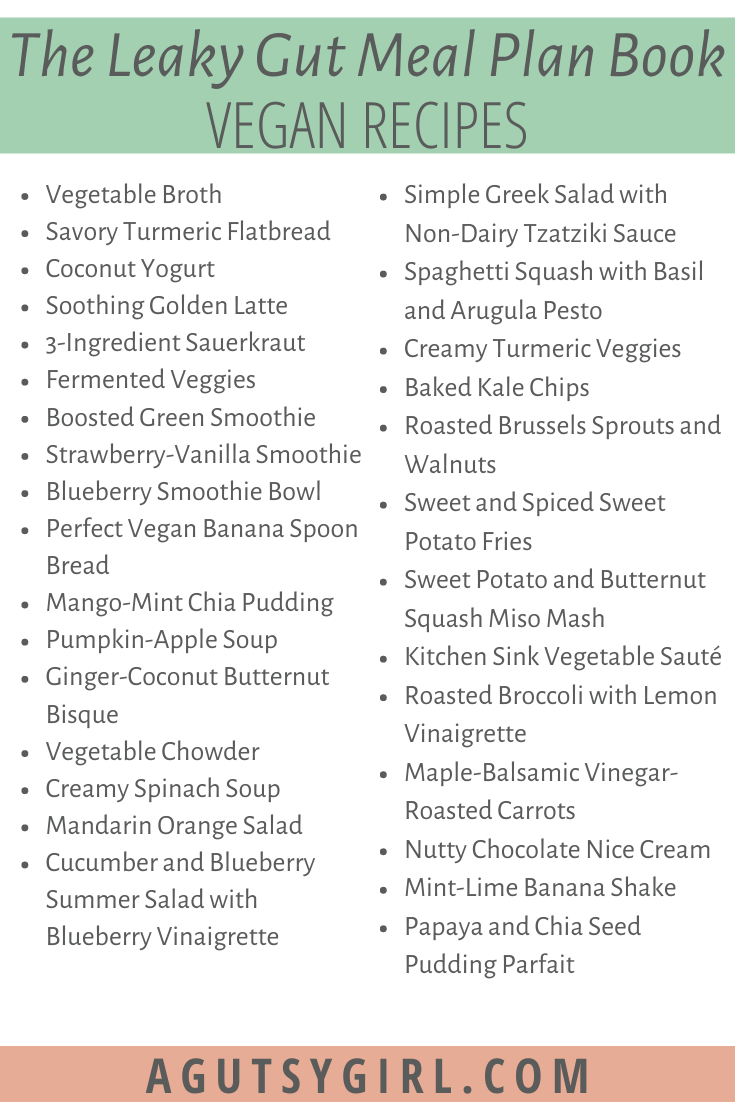 30-Minutes or Less Recipes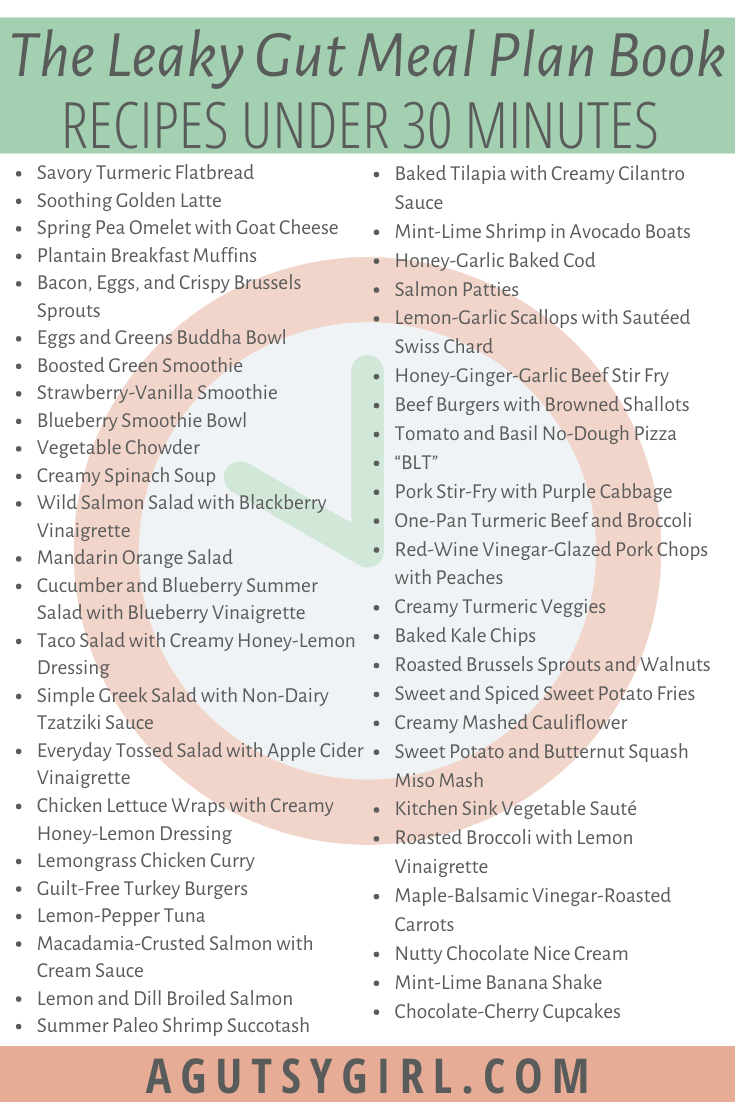 5-Ingredients or Less Recipes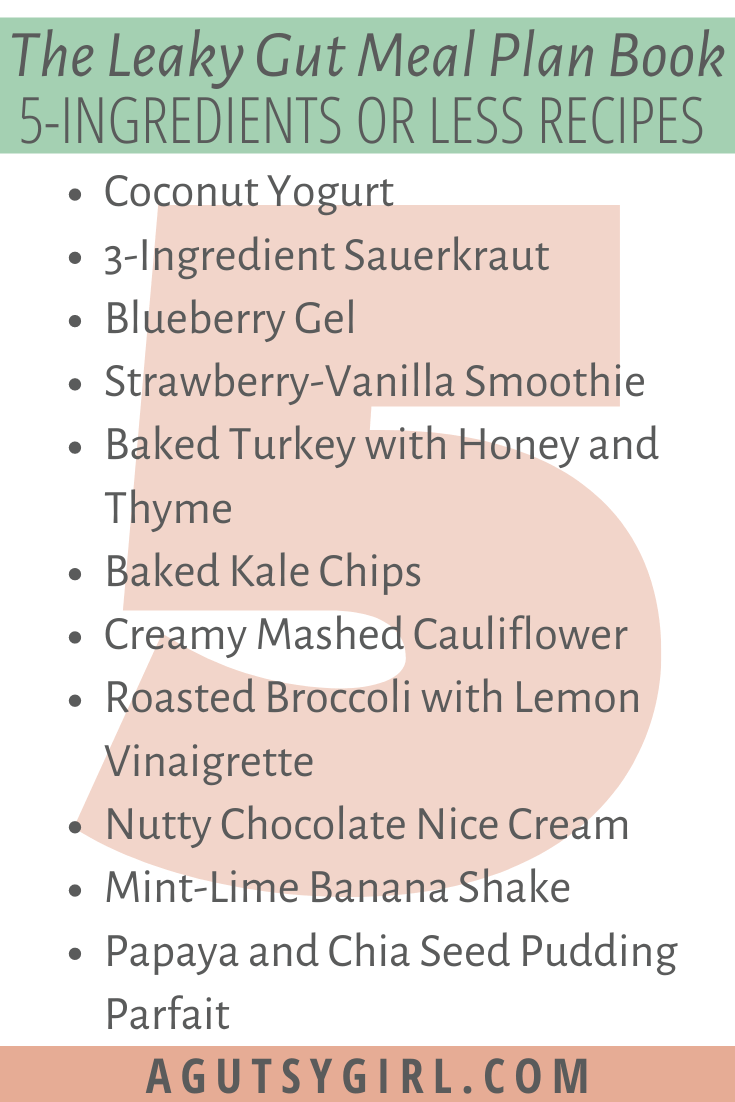 And there you have it all.
If you liked this post, you might also enjoy:
Xox,
SKH
You will heal. I will help.