Who knew that I'd get to the point someday where I'd be sharing a blog post titled, My Two Favorite Night Creams?!
Alas, I am no longer 15-years-old, and I do need a little boost of help – preferably at night when I'm sound asleep, and all is calm and still, replenishing and repairing.
Sunscreen Days
Saturday was such a fun day. I went out on the lake with my three best friends in Minnesota for one of their birthdays. Per the usual, I put sunscreen on my face (I love this stick), but remembered it a little too late, and didn't get my nose super well. The combination of sunglasses and not fully masking the nose, left a little red-nosed streak. I also failed to get the top of my legs covered well enough, so by the time I got home Saturday night, I was redder than usual in a few places.
Every. Single. Time. You know? How is it that I can make sure the kids are fully covered with sunscreen, head-to-toe, but not myself?!
I digress.
Before bed, I lathered up with the Citrus Mimosa Body Lotion for my whole body, and then of course put the night cream on thick.
Beautycounter Obv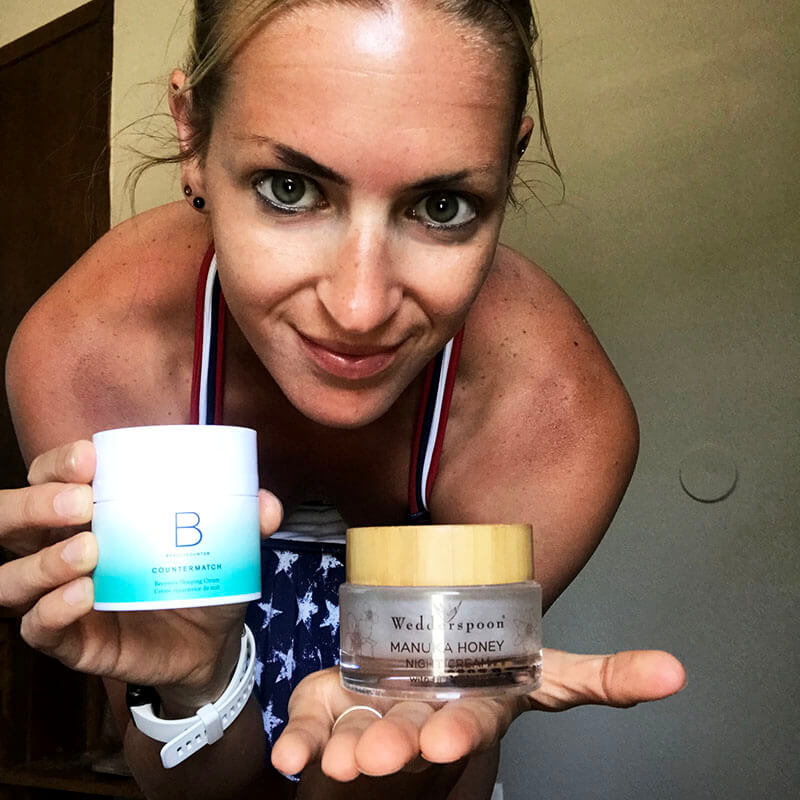 By now, it should come as no surprise that 80% of the products I use are Beautycounter. I have been a fan long before I shared My Beautycounter Story, and today I'm even more of a fan for two main reasons:
The products rock

I love, love, love them. I continue buying them because they work and they are lovely. In fact, on Saturday I grabbed another Charcoal Cleansing Bar and finally grabbed myself the No. 3 Balancing Facial Mask (aka activated charcoal facial mask). I believe in the products, wholeheartedly.

Business

It's a great business that naturally meshes with my blog, lifestyle, and overall business model. And guess what? I don't even have to post 10 times a day via social media to "get sales" or "recruit team members." Nope. I just go about my days, sharing and using the products when it makes sense. (But listen, I am inviting you to join the A Gutsy Girl team today. I'd love to mentor you to help you reap your own benefits. I have put together a post around becoming a Beautycounter Consultant HERE.)
But still, even after those two main things, I would be lying to you if I told you I only use Beautycounter 100% of the time.
Because I don't, and I believe that anyone who tells you they do, might not be telling the full truth. I want the best for you, so I am committed to sharing what I think those products are with the hopes that you will find all the value in them, too.
You'll find a ton of other recommendations HERE.
For today, I'm sharing my two favorite night creams because I'm currently hot on their trails.
You might be, too.
But first, why should we even use a night cream as part of our skincare routine?
Why Is It Important to Use Night Cream?
Click HERE to save these four reasons for later.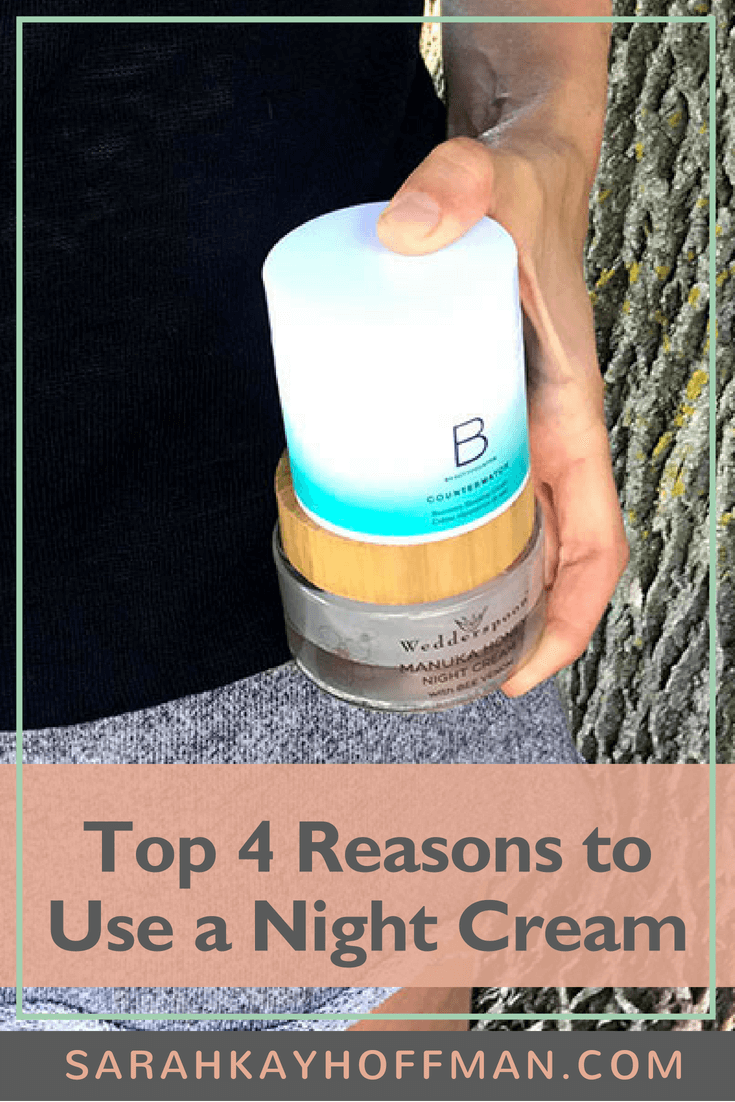 Here are my top 4 reasons I believe it's important to use night cream: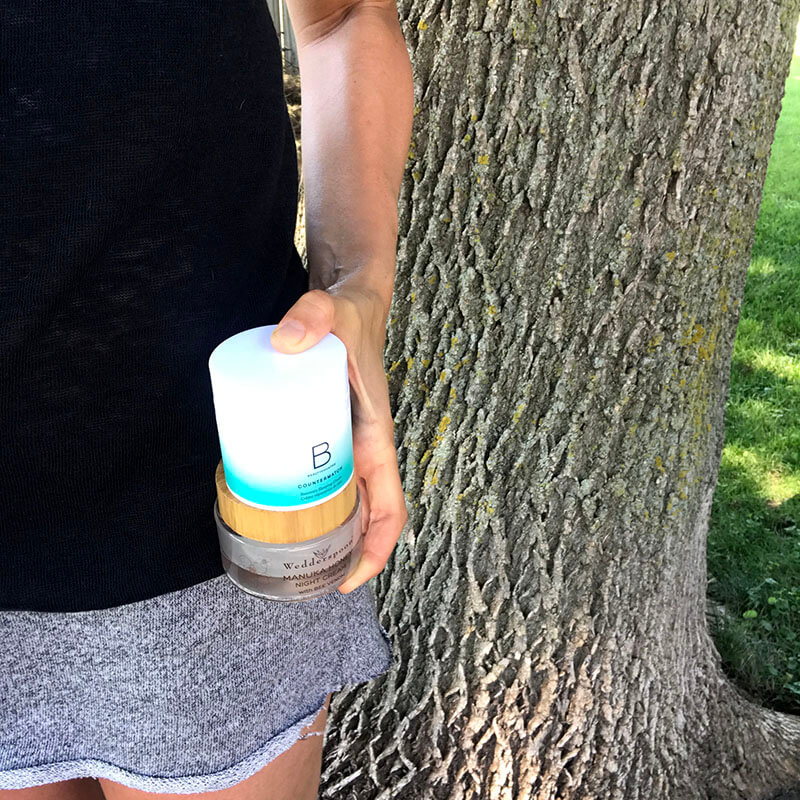 Now that you know a little more about why, here are the two I fully recommend.
My Two Favorite Night Creams
Click HERE to save my two favorite night creams for later.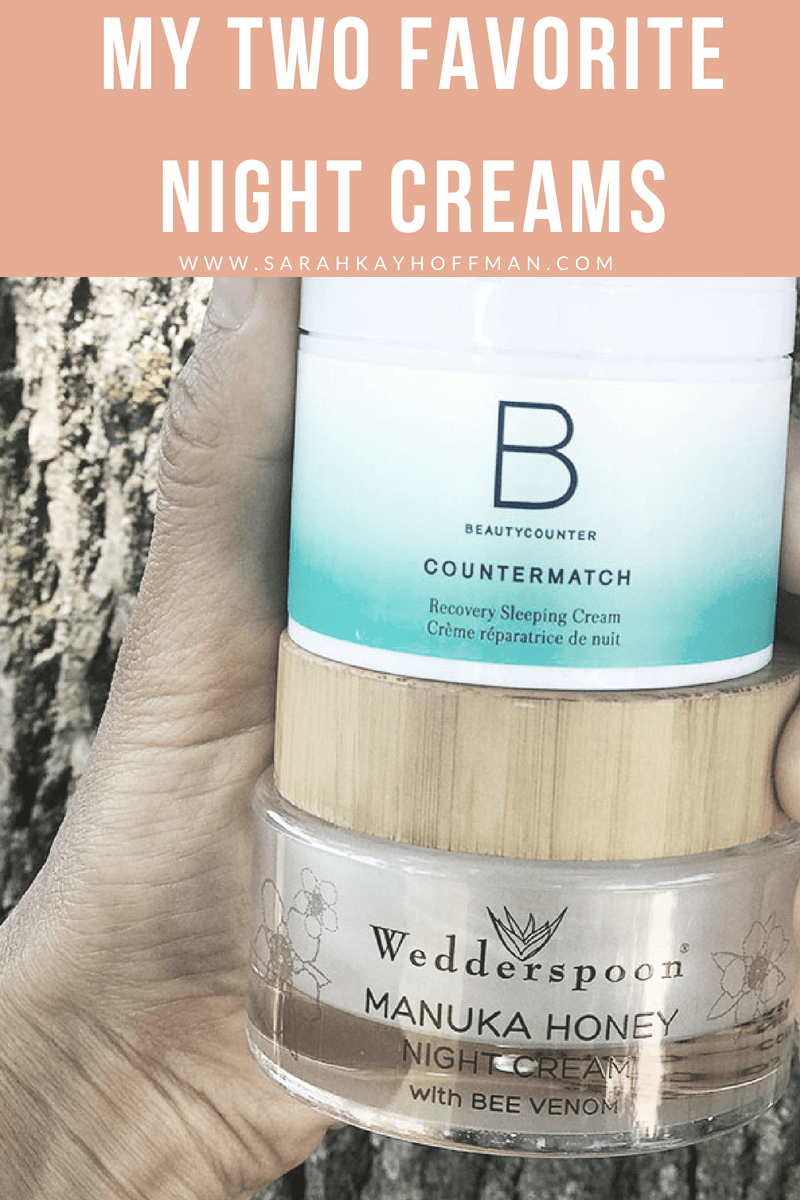 This was the first night cream I started using, and since first getting it, I've purchased probably 3 of them. The key ingredients include: Hyaluronic Acid, Plum Oil (Prunus Domestica Seed Extract), and Tara Gum (Caesalpinia Spinosa Gum), with the Plum Oil being my favorite because it is rich in omegas 6 & 9 and vitamin E, and reinforces the moisture barrier for healthy-looking, vibrant skin. Consumer panel test results indicated: 96% said they woke up with softer, smoother, vibrant-looking skin*, 100% said skin felt nourished*, and 93% said skin looked radiant.* I agree on all fronts. The cost is $55 for 1.7 fl. oz, but it will last awhile, and it's totally worth it. (Alternatively, people love and rave about the Rejuvenating Night Cream. If you click HERE you can see the differences between them.)

The biggest difference between the Countermatch Recovery Sleeping Cream and this one is the texture. The Wedderspoon Manuka Honey Night Cream with Bee Venom is super thick. For me personally, I absolutely love that. My skin tends to lean on the dry (vs. oily) side. The key ingredients in this product are Manuka honey, bee venom, and rosehip oil. Manuka honey is a natural humectant that draws moisture to the skin to enhance its elasticity, giving your face a firm, brighter and youthful look. Bee venom works to stimulate the skin, reducing the appearance of fine lines for smoother, firmer feeling skin. Rosehip oil is full of antioxidants that work to help protect skin from environmental stressors and leave skin feeling rejuvenated. (If you have allergic reactions to bee stings, you should not use this, though.) The cost is $36 for 1.7 fl. oz via Amazon Prime and $49.99 on their website.
Let me know if you have tried either of my two favorite night creams and/or if you have any questions.
If you liked this post, you might also enjoy:

Xox,
SKH
You will heal. I will help.