I'm sharing 22 adaptogens for hormones today, and I think you'll enjoy this post if you have now (or have ever had) hormone problems.
I remember when I started working with my hormone doctor. She told me,
The gut and hormones are directly related. If we work on hormones, we're also helping heal the gut. If you continue focusing on gut healing, then your hormone function will improve, too. They go hand-in-hand.
I have never forgotten this.
Simultaneously, I have kept my eyes focused on both the gut and hormones. Anything that disrupts the hormones has a cause-effect on the gut. As I've grown deeper with my focus on healing the gut holistically (i.e. not believing it's just food or just any one thing), I am seeing clear correlations.
This year, I have focused heavily on the lifestyle component of healing the hormones and gut. While food is a part of this, I have tried downplaying it in my head and in the everyday life. Instead, I have been hyper-focused on 4 things:
Reducing stress
Digging to the bottom of issues vs. letting them lay dormant (both personally and health-wise)
Skincare (I talked about this all the time now; small changes, one at a time)
Over time, I have realized the correlation between hormone and gut problems isn't just me, either. I would say 90% of the women who come to me and/or buy my e-book have both gut and hormone issues.
Because I know that adaptogens are powerful for hormones, I wanted to put together this list of 22 adaptogens for hormones to share today, and I wanted to release the post on the day when Beautycounter is launching a whole new set of powders including: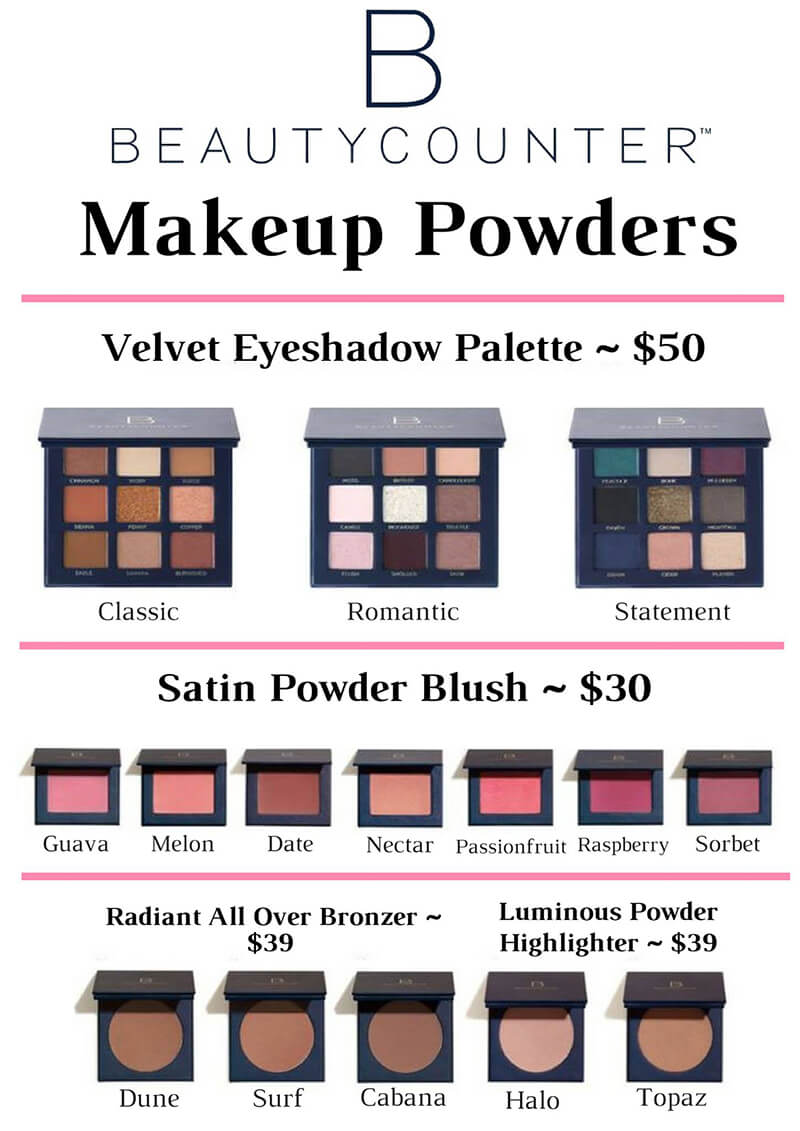 I stopped pretending my makeup and skincare wasn't disrupting my hormones. Ladies – it can and it does, which is why I am so passionate about Beautycounter. If you've spent thousands of dollars focusing on food as a means for your hormone and gut cures, but haven't yet stopped to think about all the (hundreds of) hormone disruptors you're applying to your body every single day, then you might want to join me in the small changes quest.
Crowd out the junk, and add in healing components; some of which might include the following 22 adaptogens for hormones.
22 Adaptogens for Hormones
Click HERE to save these 22 adaptogens for hormones for later.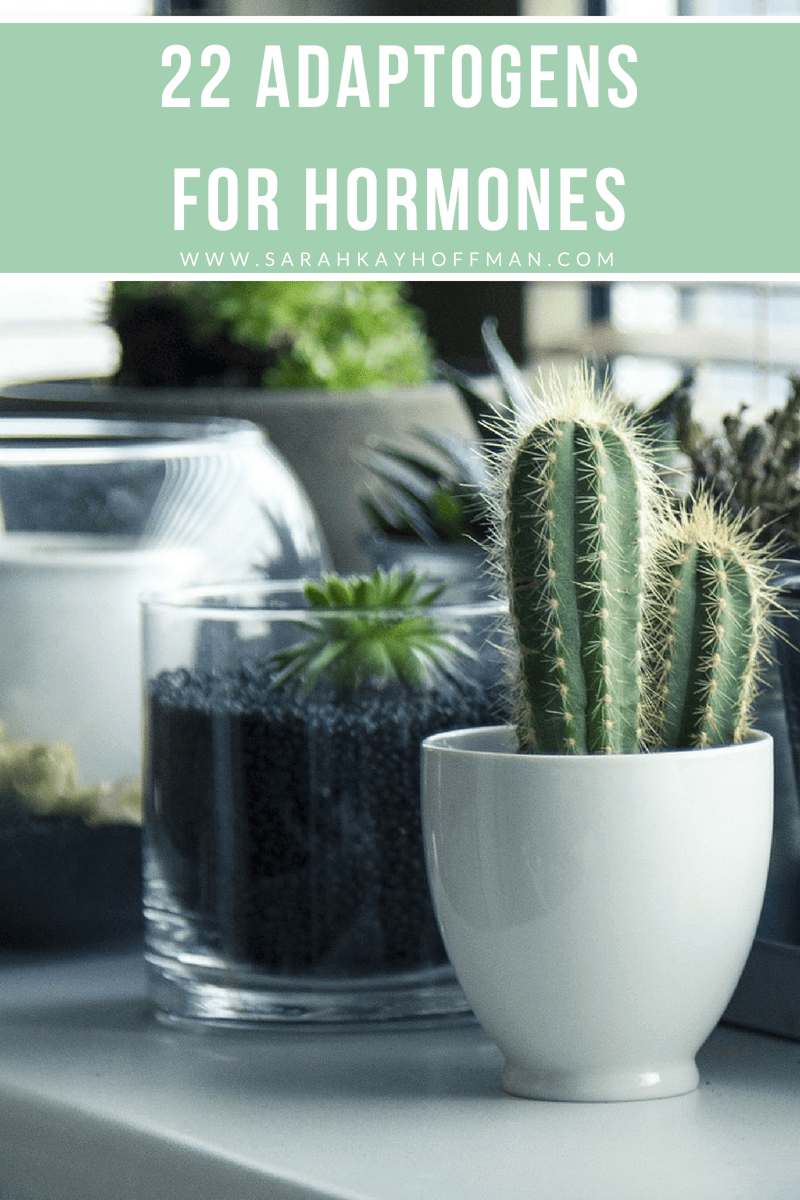 There you have it – 22 adaptogens for hormones.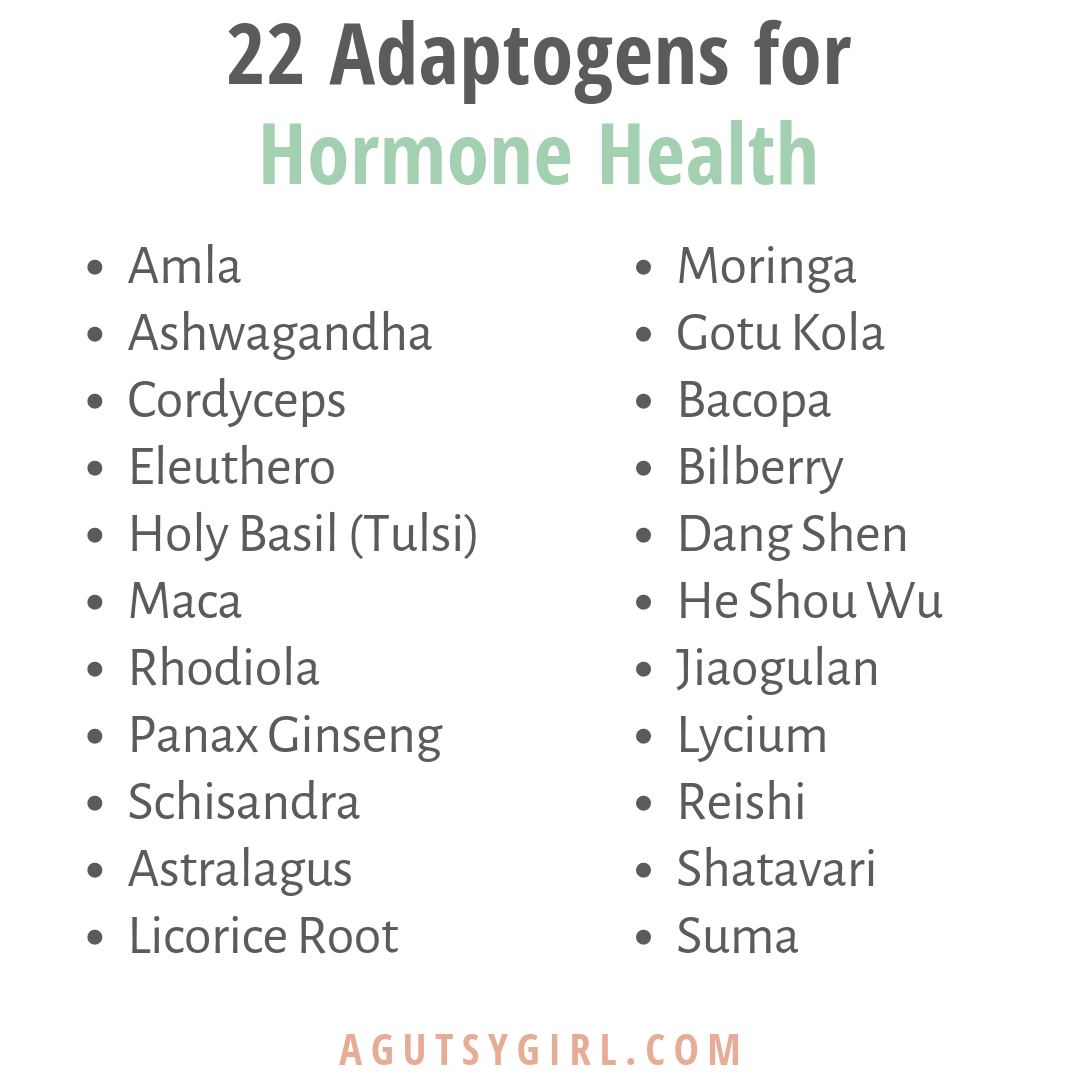 Have you ever used any of these 22 adaptogens for hormones? Do you currently use any?
p.s. You might enjoy THIS private Facebook group for all things Gut Health, 'Adrenal Fatigue,' Hormones.
Xox,
SKH
You will heal. I will help.