HPA Axis Dysfunction, aka, adrenal fatigue; it's all making sense.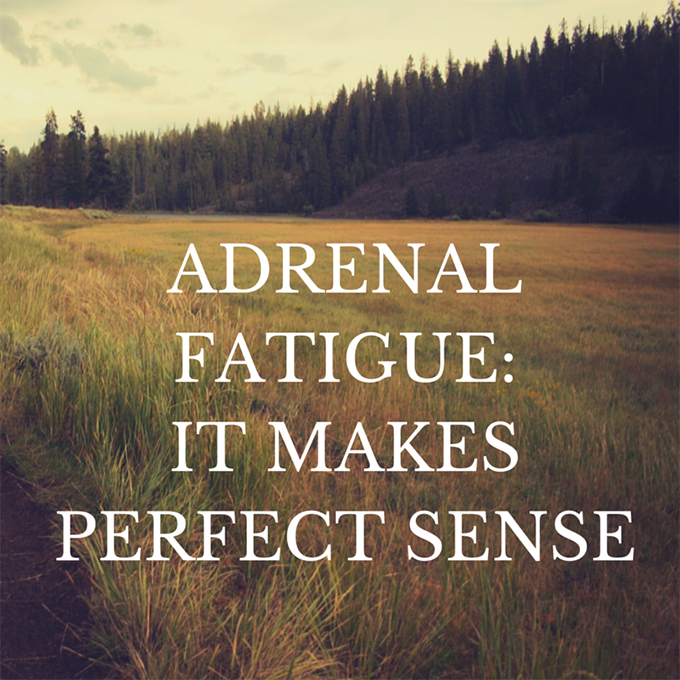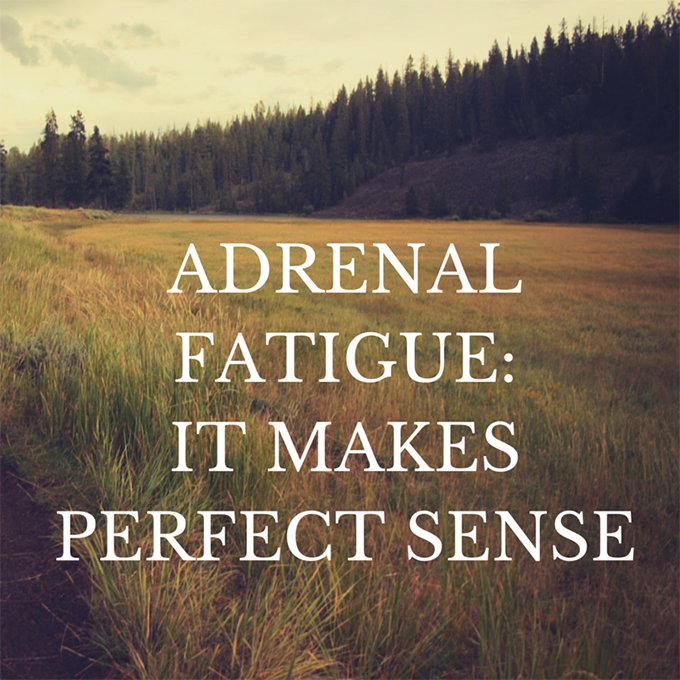 I am an alarmist to my own life.
Early Saturday morning Samarah and I went for a nice, long walk. It was a cool morning with just a slight breeze. Stillness surrounded us, and the only noise I heard was here 'n there babbles from Sam and the birds chirping.
My heart rate was low, and I did not have any caffeine prior.
It was just…..peaceful.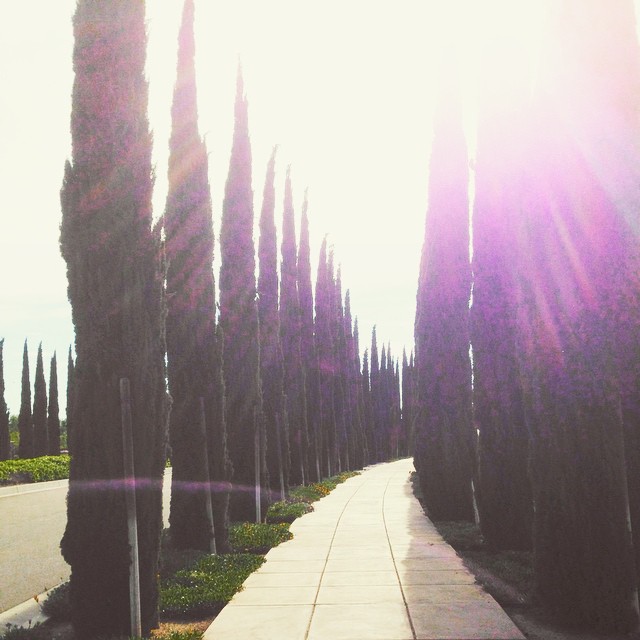 Stress
About mid-way through the walk, we hit a crosswalk just as a car pulled up. They waved for me to cross, so I quickly sprinted to the other side.
My heart raced for just a few moments.
We kept on walking, but eventually hit a part of the walk where there were more cars, people talking loudly, children screaming and general noise.
I felt my heart start to beat faster. My mind was present with all the noise, and I was generally distracted and uneasy.
It hit me almost instantly during those last few blocks of our walk.
This is how I've been living my life for years.
I have been an alarmist to my own life.
Hypothalamic Pituitary Adrenal Axis
Click HERE to save this post for later.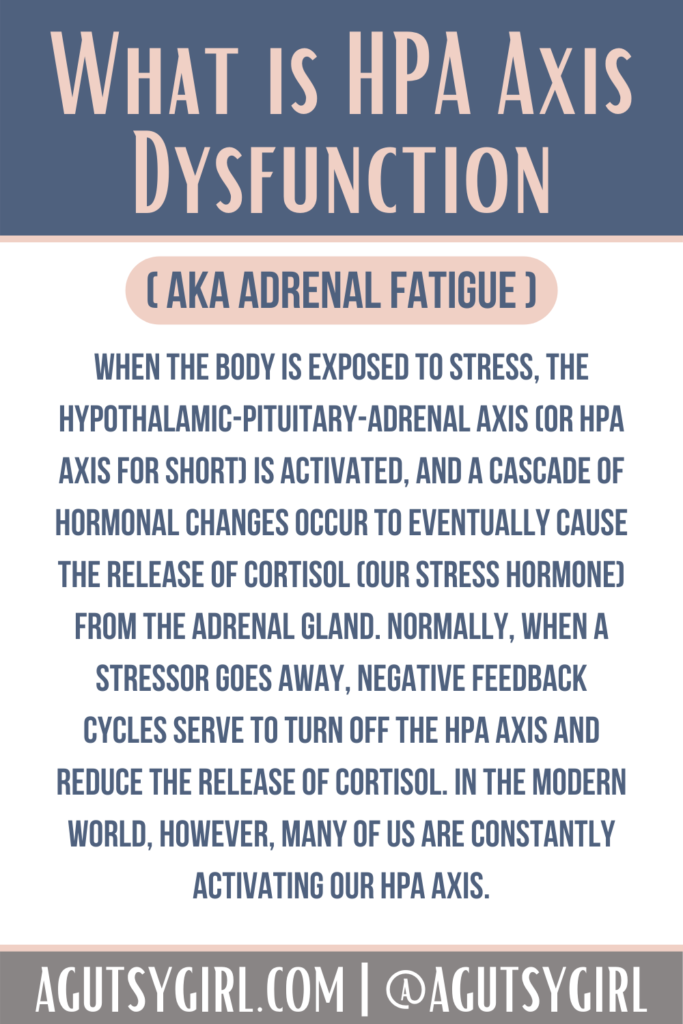 Though we commonly refer to it as, "Adrenal Fatigue," the correct term is Hypothalamic Pituitary Adrenal Axis dysfunction (HPA Axis Dysfunction for short).
So what exactly is the Hypothalamic Pituitary Adrenal Axis?
The (HPA axis) is an interactive neuroendocrine unit comprising of the hypothalamus, the pituitary gland, and the adrenal glands.
This axis plays a key role in the body's response to stress.
So what is "Adrenal Fatigue" then?
Chris Kresser states that adrenal fatigue is,
When the body is exposed to stress, the hypothalamic-pituitary-adrenal axis (or HPA axis for short) is activated, and a cascade of hormonal changes occur to eventually cause the release of cortisol (our stress hormone) from the adrenal gland. Normally, when a stressor goes away, negative feedback cycles serve to turn off the HPA axis and reduce the release of cortisol. In the modern world, however, many of us are constantly activating our HPA axis.
Essentially, this axis is stressed out.
In "The Modern Lifestyle: A Recipe for Adrenal Fatigue?," symptoms of adrenal fatigue syndrome are noted as:
Waking up unrested

Decrease ability to handle stress

Brain fog or decreased cognitive ability

Dizziness when standing from sitting or lying down

Low sex drive

Increased severity of allergic responses

Low blood pressure

Low blood sugar

Weakness, and more…
I am/have almost each and every single one of those things.
Upon review of my "Functional Adrenal Stress Profile" medical tests which were conducted, not one level (cortisol and/or DHEA) was in reference range.
As a matter of fact, one of the cortisol ranges has a "normal" range of 1.0-3.0 nM/L. I am at .6. Yes, almost completely bottomed out.
---
Do you want to learn more about stress, cortisol, and the ramifications surrounding both? Listen in to podcast episode 18, devoted to the topic.
---
---
Chronic Stress
From high school on, I have likely been chronically stressed, with a steep climb these past few years and the culmination about the time we got Samarah.
My walk this past weekend reconfirmed how and why I've gotten to this place.
There are so many things about my past that I cannot undo. We don't get the option to turn back the hands of time. If we did, I'd go back and redo so many of the things I did which landed me here.
The only thing I get to do now is grab the day by the hand and do my very best to stop the chaos.
The gut-brain-skin axis is real, and I have a real issue on my hands with it all (from the adrenal fatigue to the thyroid to the SIBO and the outstanding Colitis).
If this were ONLY about food, I'd be healed – once and for all. I can tell you anything about food and diet as it relates to all of the above and autoimmune in general.
But adrenal fatigue is not only about food. In fact, I'd argue that it's hardly about food.
It's all making perfect sense. But just because something makes perfect sense doesn't make it our token to getting better.
Getting better requires intentional actions.
These intentional actions I am now striving for, daily.
If you liked this post on HPA Axis Dysfunction, you might also enjoy:
Xox,
SKH
You will heal. I will help.