Almost every single time I share a cup of coffee on my Instagram stories (or anywhere really), people ask how I drink my coffee.
So I'll give it to you straight today by first telling you that nothing goes together better than coffee with coffee. Amiright?!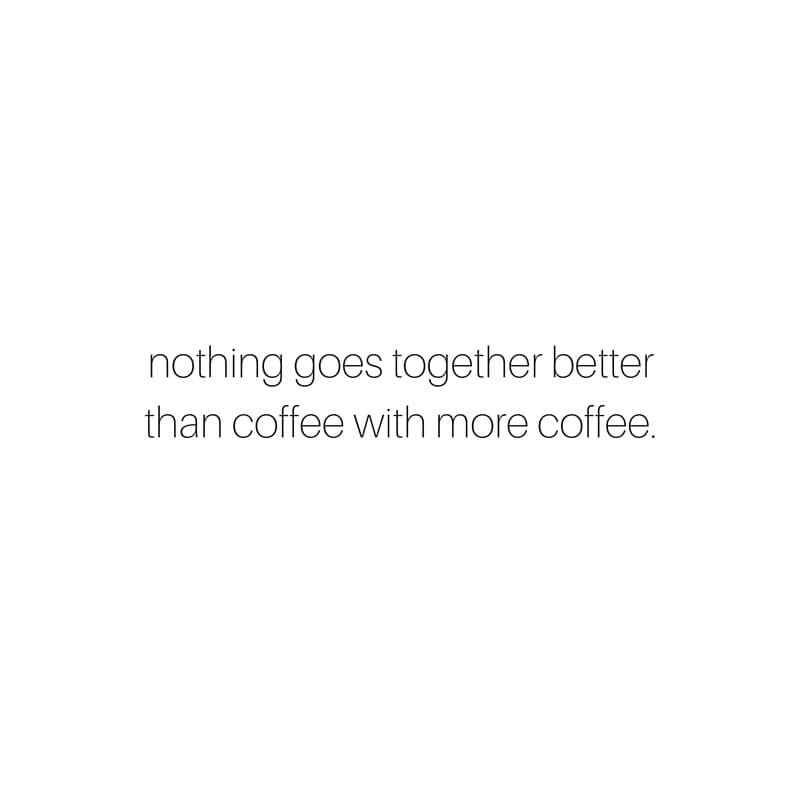 Coffee is super subjective in the healing world.
Drink it, don't drink it, drink some, drink it with nothing added, drink it with a ton added, and on and on.
I believe that there is no right or wrong answer for everyone. Coffee might work for you, and it also might not work for you. I also found this great site which is Making Good Coffee which has some brilliant guides to buying the right coffee equipment so check that out too.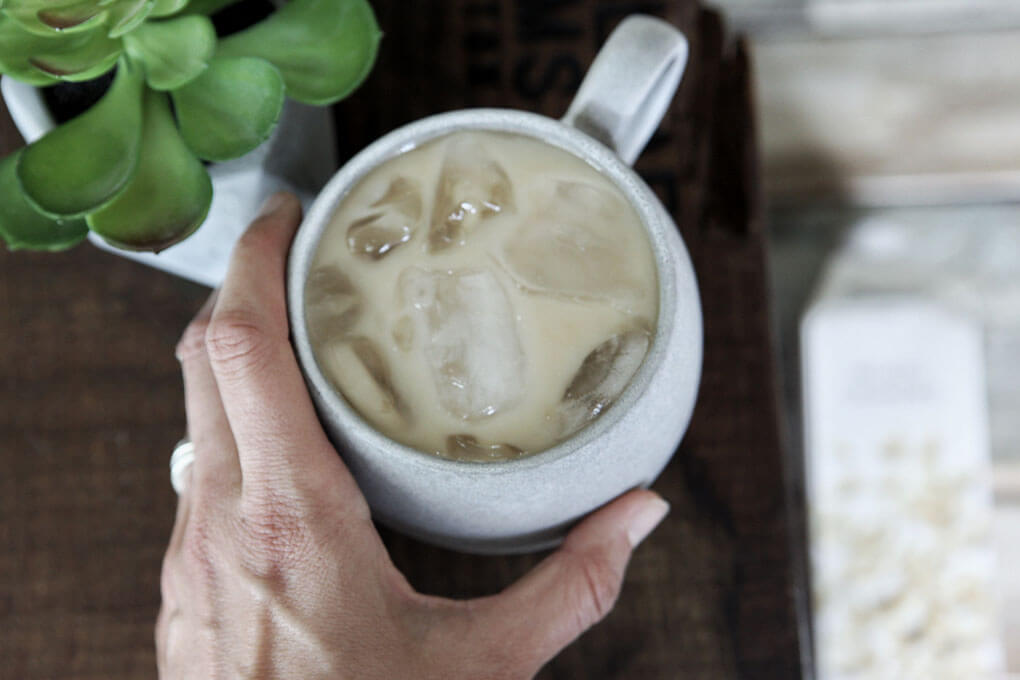 Here is exactly what I say about it in The Gutsy Girl's Bible (on page 61),
If your gut is not massively damaged and you know that coffee will not cause an immediate diarrhea reaction, go ahead and feel free to enjoy one small, unprocessed and diluted cup of coffee per day.

What does that mean?

Small = Small, about 4-8oz. Don't cheat.
Unprocessed = Unflavored coffee, no added chemicals and organic (a couple of my favorite brands are on the Google doc) .
Diluted = Put plenty of homemade almond/other nut milk or coconut milk in it, and keep in mind that you still should not add any sugars, in any form (except honey if you really need it).

Why do I think coffee is okay?

The only long-lasted "gut-protocol" which prohibits coffee is the AI (autoimmune protocol) protocol.

I have zero bloat, and I do coffee like this daily.

Most importantly, for the love of coffee, life and staying sane, we can't give up everything! Please make the best and most informed decision for you.
Note: the Google doc I reference above is the Master Gutsy Spreadsheet, a massive spreadsheet of food, supplements, skin and body, kitchen items, and misc. items I have put together exclusively for you.
So Do You Drink Coffee?
Yes, yes I do drink coffee.
That said, I have gone through periods when I have given it up for quite some time. I have also gone through periods when I've consumed far too much (enter adrenal fatigue).
Today I sit somewhere in between those two, and the way I drink my coffee every single day doesn't change much.
How I Drink My Coffee
Click HERE to save this post for later.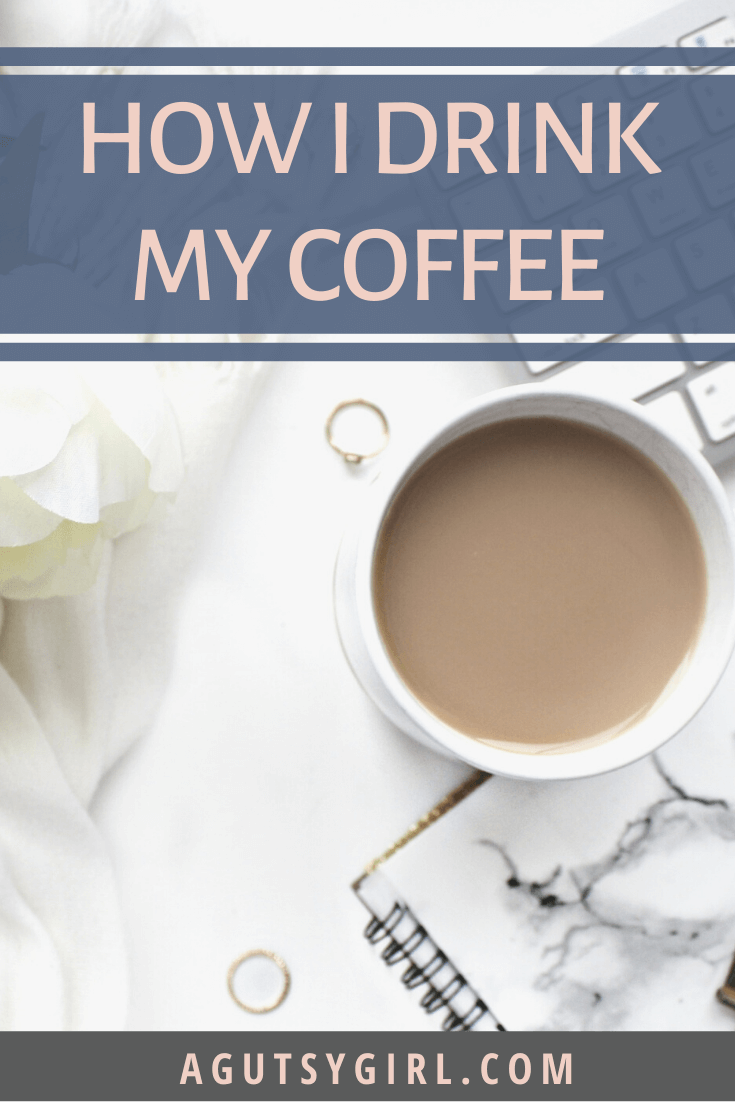 I'll break it down into four categories for you because I never, ever, ever just drink black coffee. The reason is two fold:
I do believe that drinking black coffee is hard on the gut, and
It is hard. YES, Whole30, drinking my coffee black is hard. You feel me ladies?!
We brew our coffee at home 80% of the time. This is what it looks like (+ save these four categories HERE).
Coffee
I'm currently a huge fan of Equal Exchange Organic coffee and the coffee we bought while in Italy. No matter the brand I choose, I always try to make sure it's organic because non-organic coffee is a heavily sprayed crop. (Learn more: Organic vs. Conventional Coffee.) Beyond organic, the way I currently brew coffee each morning is by using 1/2 of the grounds regular coffee and the other 1/2 decaf.
Ryan and I have done a lot of experimenting over the past year, and drinking 100% caffeine affects us negatively, so we cut back. Brewing with only 1/2 caffeine seems to work well.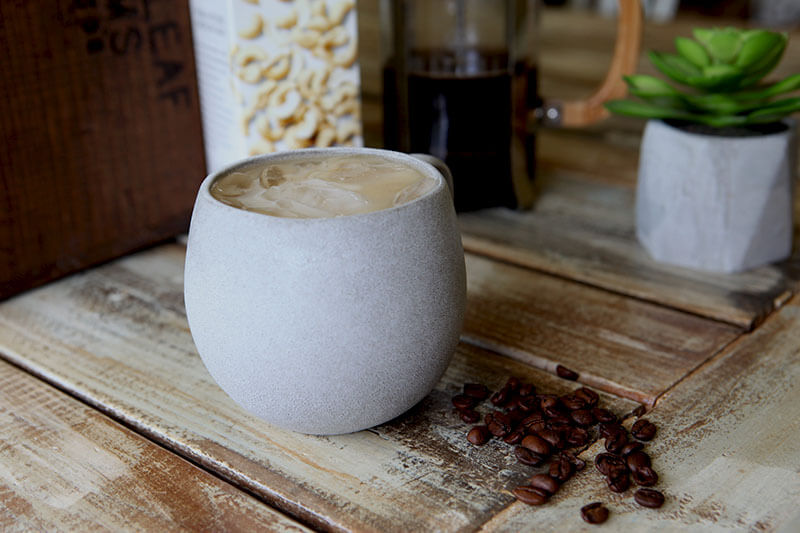 Milk
Currently, there are two different milks I toggle between adding to my coffee each morning:
I drink my coffee with a lot of milk (vs. a splash of cream), so technically it's almost like a Cafe Au Lait. I drink it this way so the coffee is not too strong on my stomach first thing in the morning. What I don't care about are the amount of calories, but instead taste, comfort, and what is the best way of preparing the coffee for me (and my own healing journey).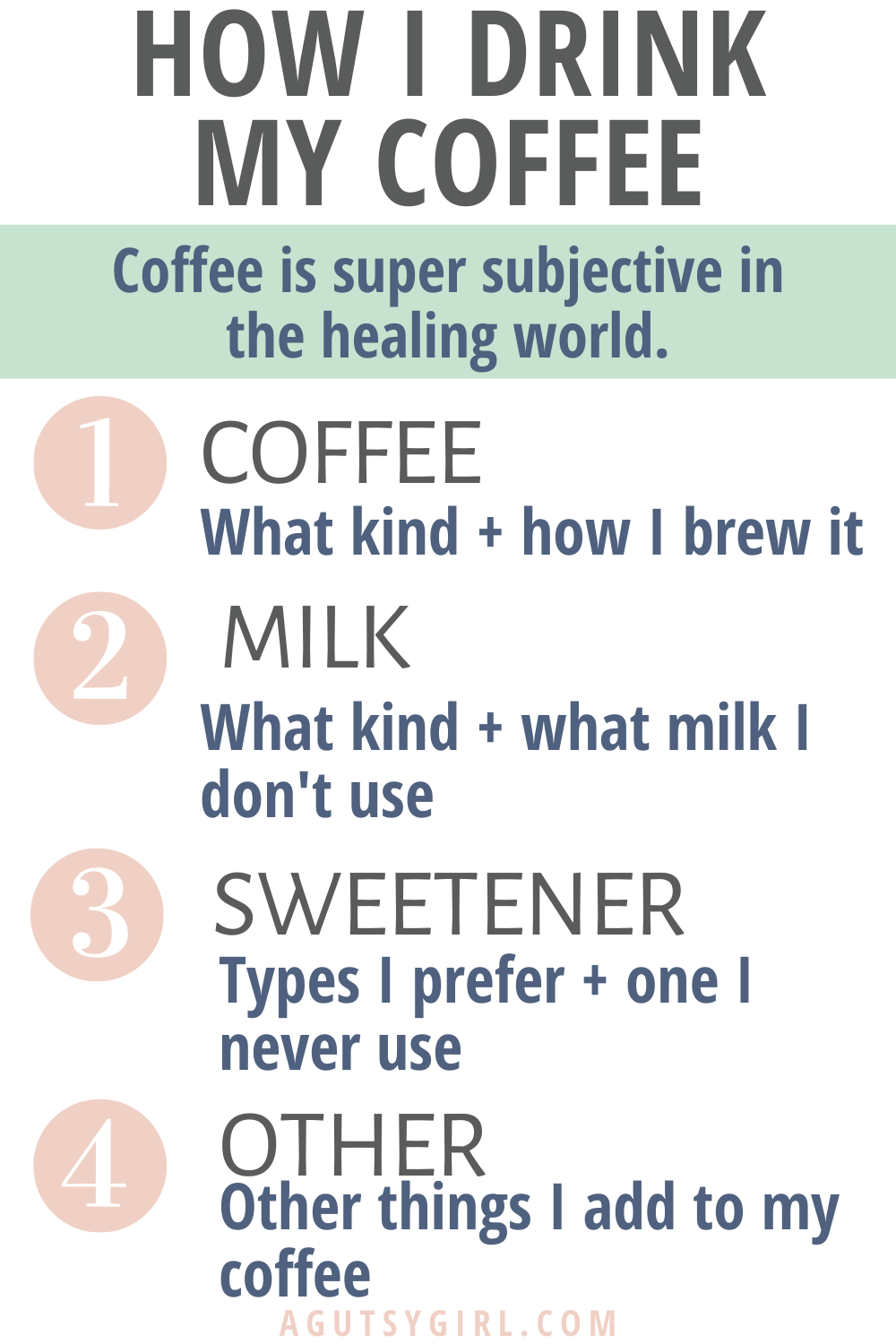 Sweetener
Sometimes, although rarely, I skip this one. But almost always these days, I put a little Monkfruit (use code AGUTSYGIRL at checkout for special savings) in my coffee. On occasion, I'll use honey, but I never, ever use Stevia anymore. In fact, I really hate the Stevia aftertaste so besides the fact that Stevia flares my acne, I simply think it's gross now.
Other
Depending on the day and what I have on hand, here are other things I add to my coffee:
Collagen! It's the secret for everything, right? I love the Gut Garden Collagen and you can use my code AGUTSYGIRL to save on the productHERE.
Coconut Oil (aka some version of "Bulletproof Coffee")
The reason these two things are under "other" is not because I wouldn't use them daily, but instead because I think they are best added to coffee when you can place in a Magic Bullet to blend for full frothiness. I am up each morning by 4:30 am and there is no way I'm turning a blender on to wake the whole house up. You feel me on that one?!
And what kind of coffee do I drink that other 20% of the time?
The other 20% of time (usually when out and about or at someone else's house), I drink lattes or something other than straight coffee.
Lattes are actually my favorite. When I order them it's always with almond or coconut milk. If they only have dairy milk or soy, I skip it.
I also enjoy Matcha, Cafe Au Lait, Espresso, Iced Coffee, Cappuccino, and even a blended drink from time-to-time (usually during summer and very rarely).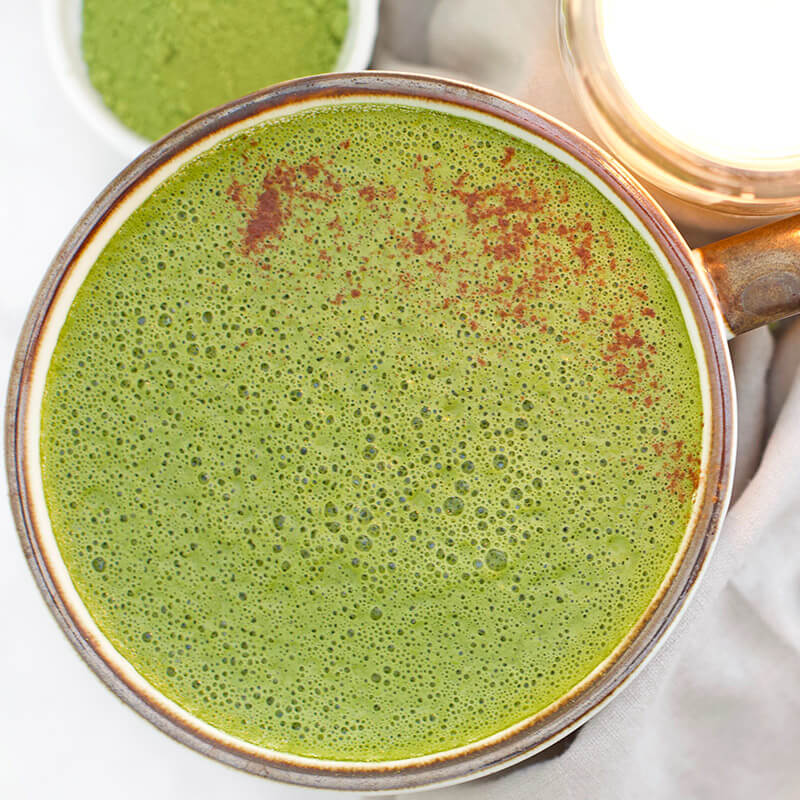 I began learning quite some time ago that in order to fully heal we must live life.
For me, enjoying the daily coffee is one of those ways I just live my life without worrying about all the contradictory health claims about it.
In fact, a pipe dream has always been to open my own coffee shop-ish of sorts one day. We could name it…..
Gut You Some Coffee, Darling
For now, coffee is just one of those very simple life pleasures.
It always will be.
If you liked this post, you might also enjoy: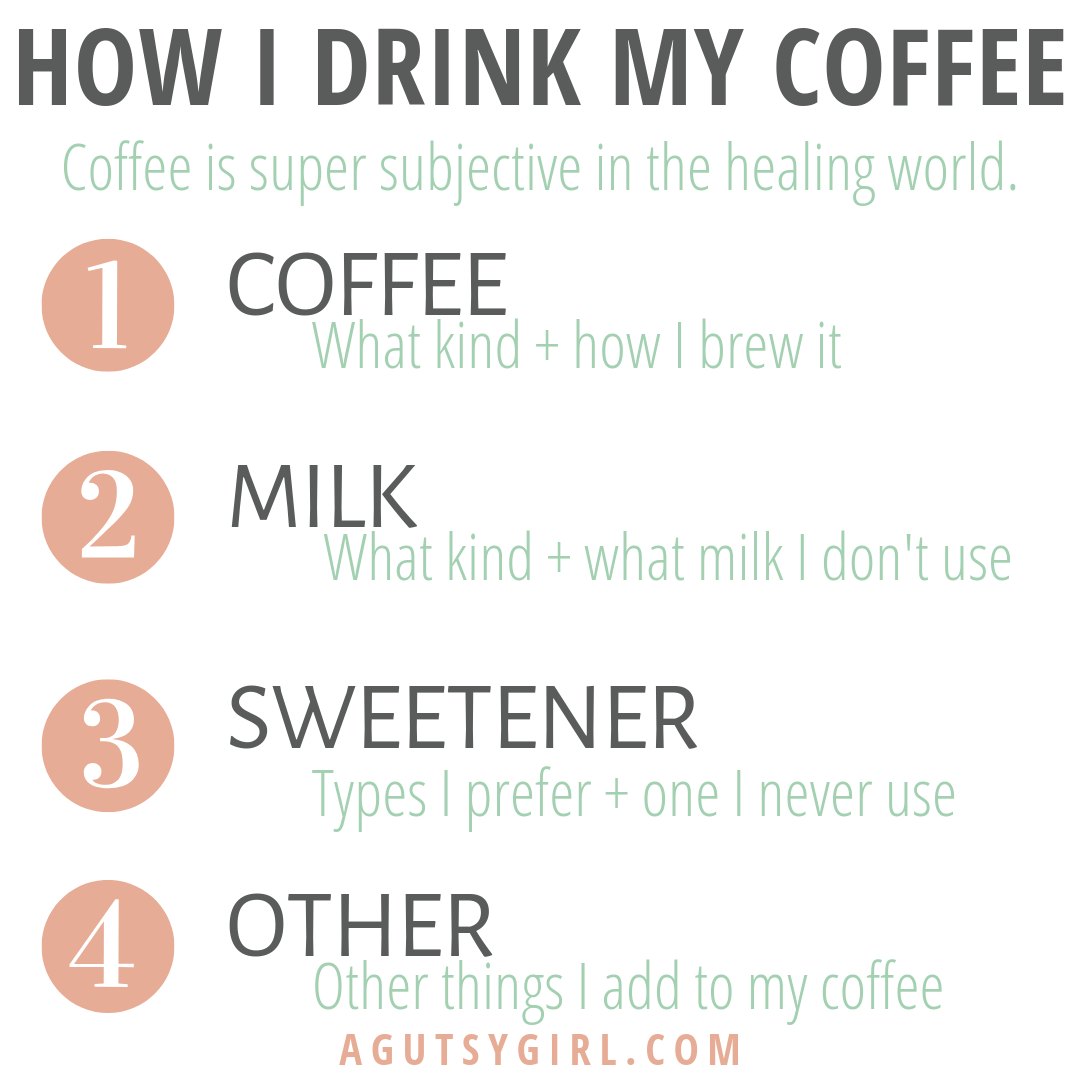 Xox,
SKH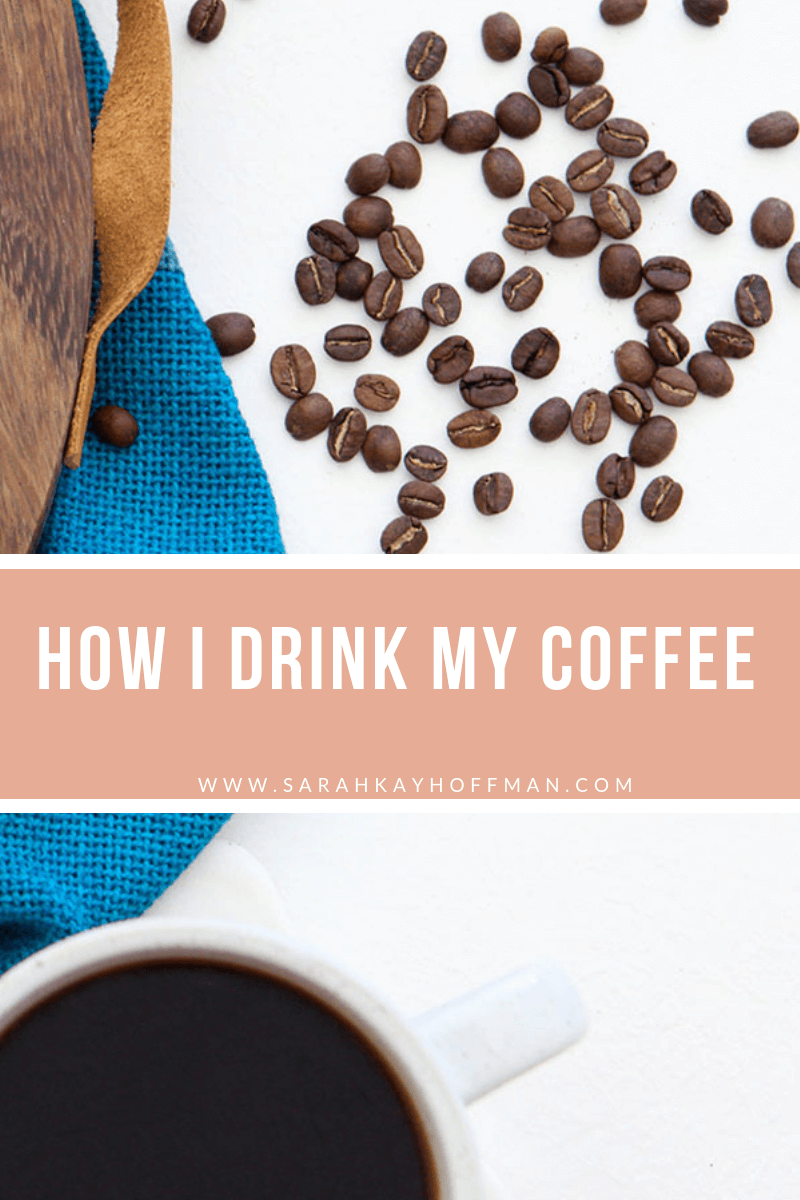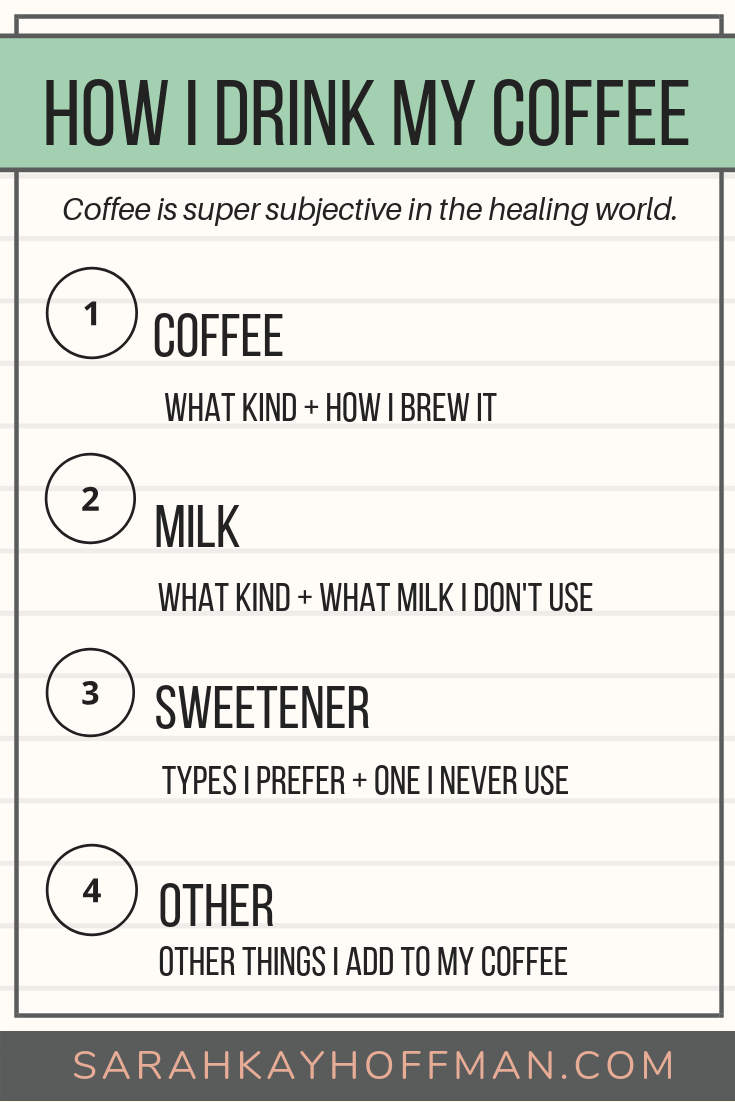 You will heal. I will help.