Today I put together 28 simple ways to incorporate collagen and gelatin into your diet.
I'm not exaggerating, even a little, when I tell you that I never go a day without including either/both collagen and gelatin into my diet. This is because I think it truly works from both a healing (and beauty!) standpoint.
If you count all the numbers up below, you'll think, "….but there's only 27."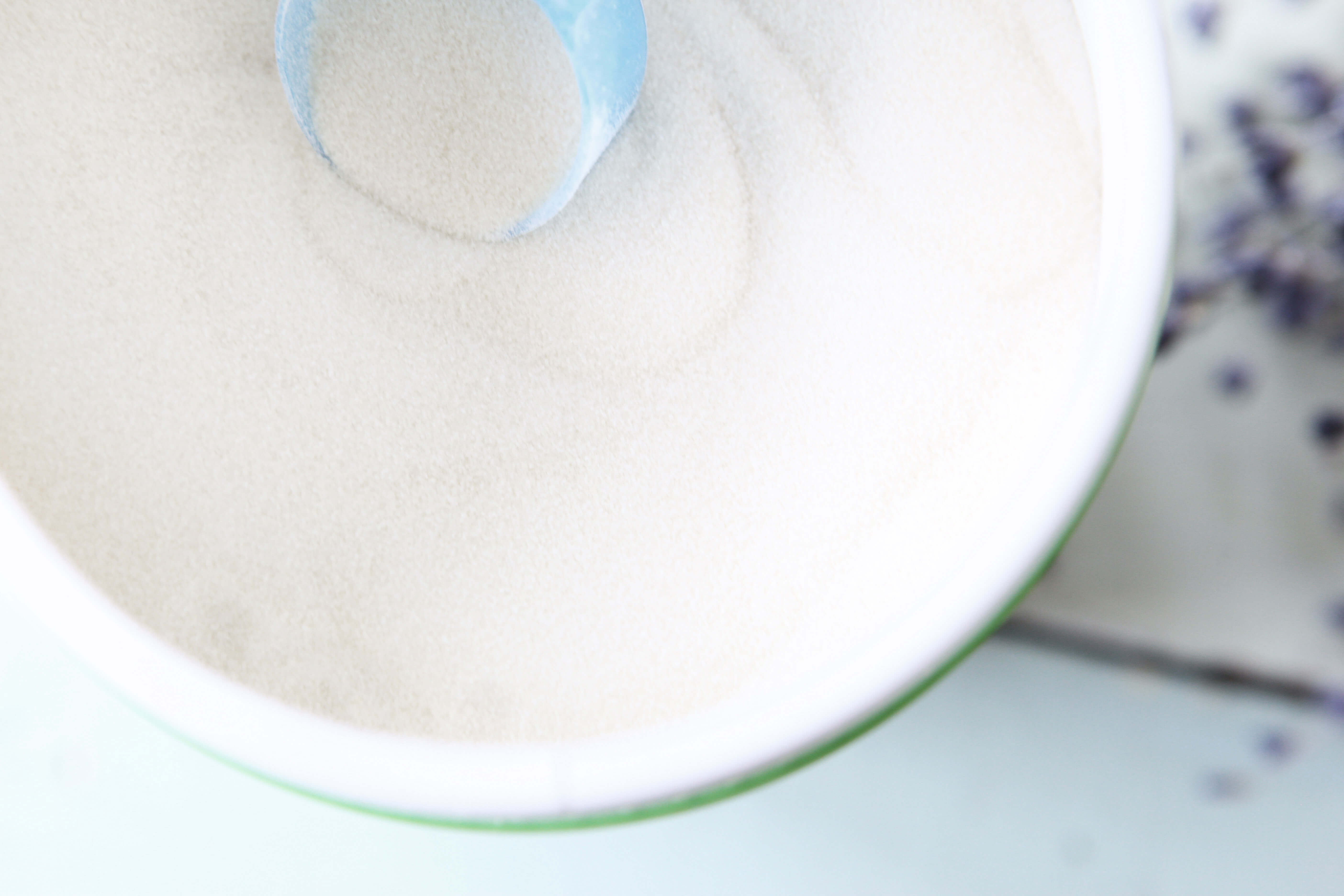 And you would be right. So here is the 28th. I wanted to share it first with you because when my SIBO was awful and I constantly felt famished and needed something other than meat and broth, this is the exact bowl I would make:
white rice
green beans
ground turkey, beef, or chicken of sorts
1/2 Tbsp – 1 Tbsp L-Glutamine
coconut oil
salt and pepper, to taste
seeds for seed cycling (the seeds depended on what cycle day I was on – I have that post coming this week for you, too!)
The secret to the bowl is that all ingredients are fresh and warm. Simultaneously, make your rice, green beans, and meat. While they are all still piping hot, toss them all in a huge bowl, add the collagen or beef gelatin, L-Glutamine, and a heaping amount of coconut oil (to melt it all together) and stir, stir, stir.
Whenever and however I could get that meal in (sometimes I had to nix the rice), I did.
So now that you have that jumbo-licious low-FODMAP bowl idea to try, here are the other 27 of 28 ways to incorporate collagen and gelatin into your diet.
28 Simple Ways to Incorporate Collagen and Gelatin Into Your Diet
Click HERE to save this post for later.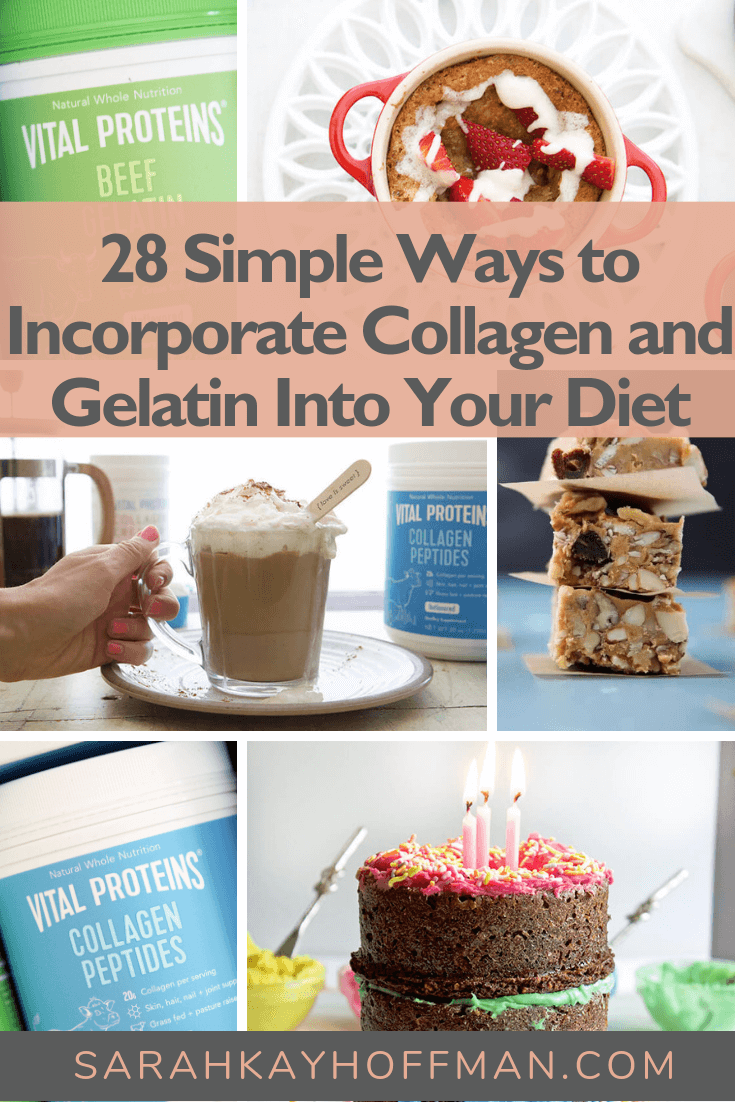 As a reminder, here are some collagen and gelatin informational posts to check out in order to learn more about each of them:

General Ideas
Especially when it's unflavored collagen and gelatin, they are super simple to add in to almost anything. When in doubt, know that collagen will dissolve easily; gelatin is a little trickier, but it acts more like an "egg," which is lovely for many recipes (i.e. my AIP Bread one below).
Bone Broth infusions (both collagen and gelatin)
coffee infusions (collagen)
Gut Healing Smoothies (both collagen and gelatin)
salad dressings (collagen)
soups (collagen and gelatin)
tea (collagen)
Collagen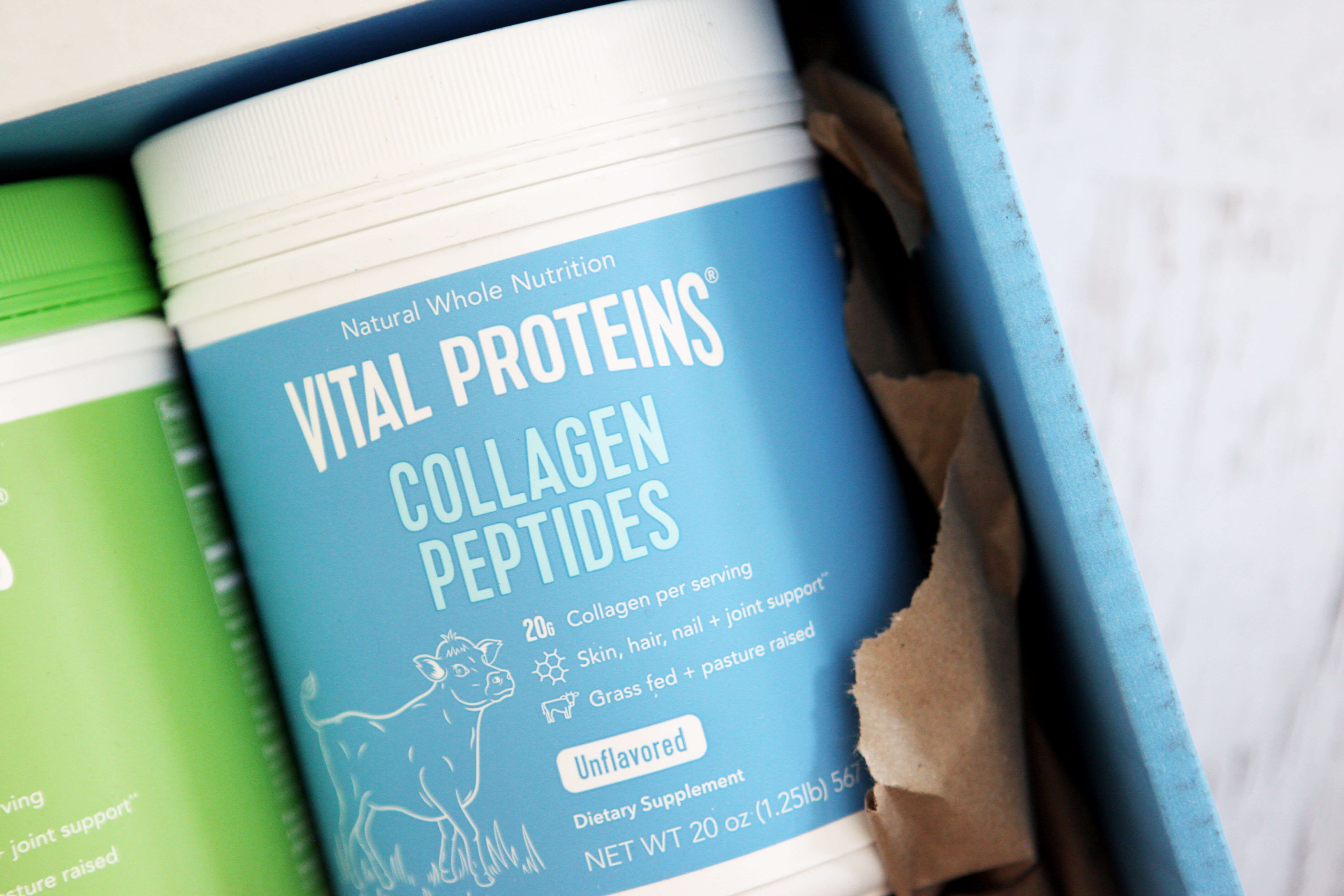 Do not be afraid to sprinkle collagen over your whole life. I tend to mostly use the unflavored collagen because it is so versatile. It contains just one simple ingredient and is gluten free, dairy free, sugar free, Whole30 Approved, and paleo friendly.
Apple Cider Latte
Strawberry Banana Trail Mix Collagen Bars
A special note on the collagen is that Vital Proteins has flavored ones as well. The Beauty Collagen comes in four flavors: Lavender Lemon, Strawberry Lemon, Melon Mint, and Tropical Hibiscus.
Gelatin
As gelatin helps with digestion and overall gut health, it's a must-have recommendation I tell almost anyone and everyone with IBS and/or IBD.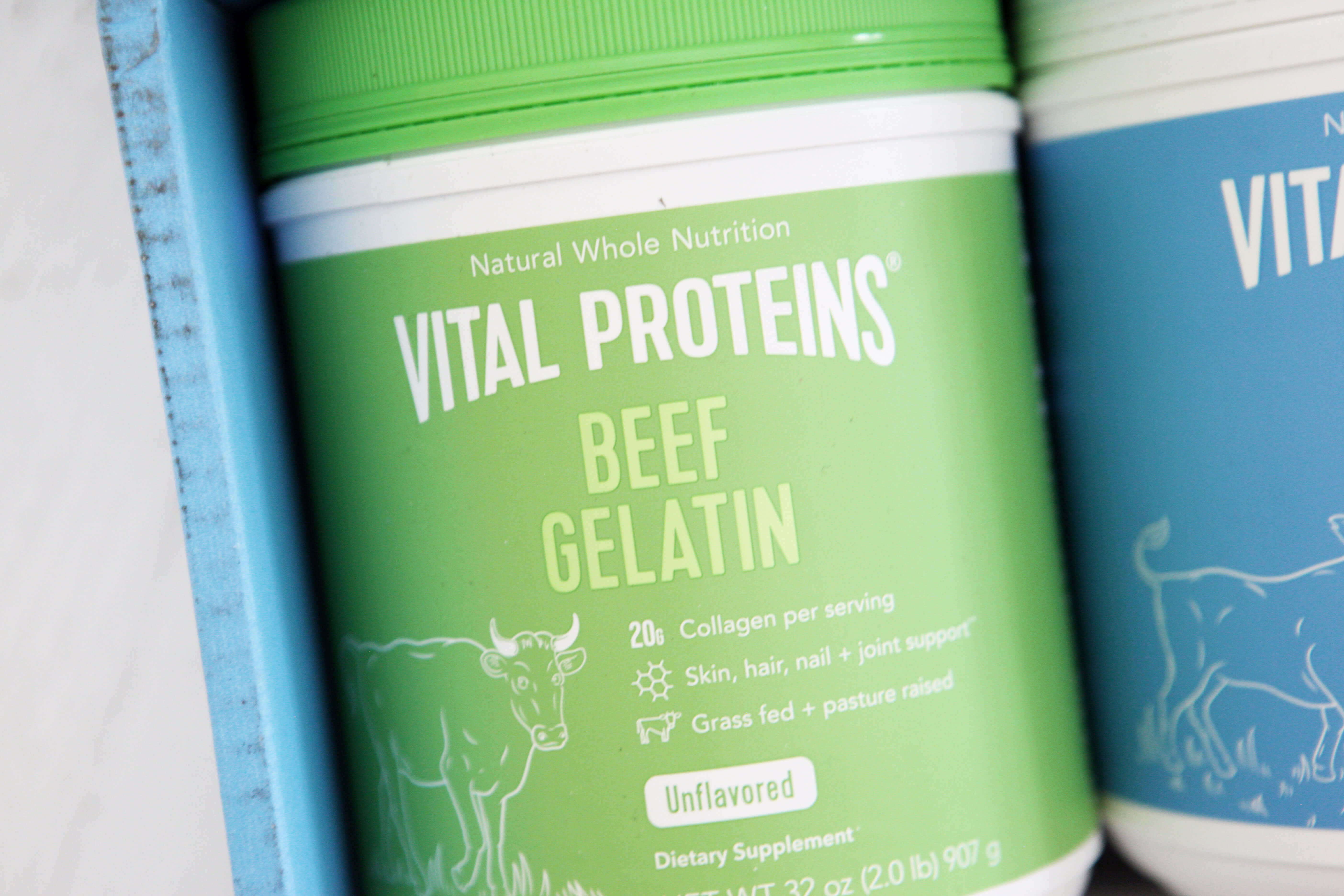 Next month I'm sharing my Banana Coconut Cream Pudding recipe that uses THIS gelatin. Make sure to have your canister handy because you will want to make it immediately.
The ideas for incorporating collagen and gelatin (flavored and unflavored) are endless.
Do you use collagen and/or gelatin? How?
Disclosure: This post is a paid partnership with Vital Proteins. All opinions stated here are 100% my own. I appreciate your support, as this compensation helps with expenses to keep this blog up and running, and for me to continue sharing all that I can with you. For my full disclaimer and disclosure click HERE. Thank you for your support!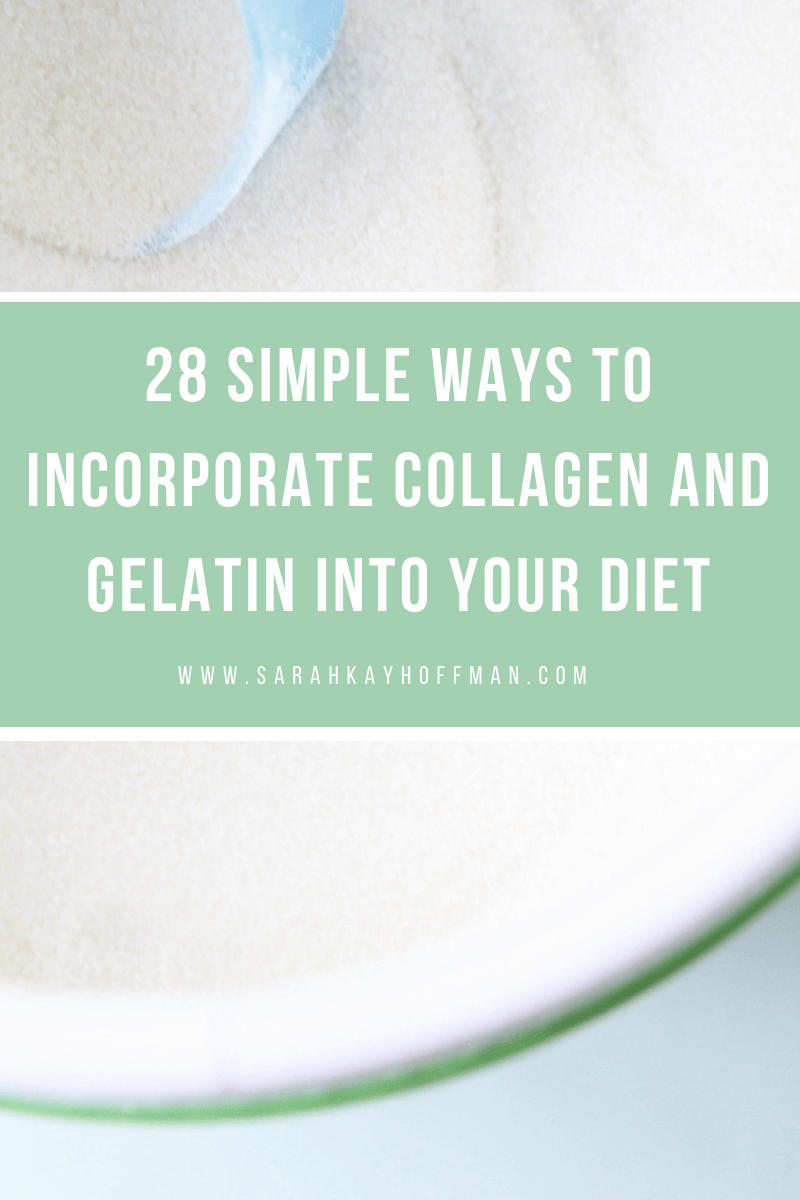 Xox,
SKH
You will heal. I will help.