Did you ever think the day would come when you could do health tests from home? How about food sensitivity health tests from home?
I did for sure, but I'm not sure it would look this robust.
You have frequently asked if I know of any place where you can get a food sensitivity test online. I've never really found a great source…..until now.
And it extends far beyond the food sensitivity test.
Health Tests from Home
Click HERE to save this post for later.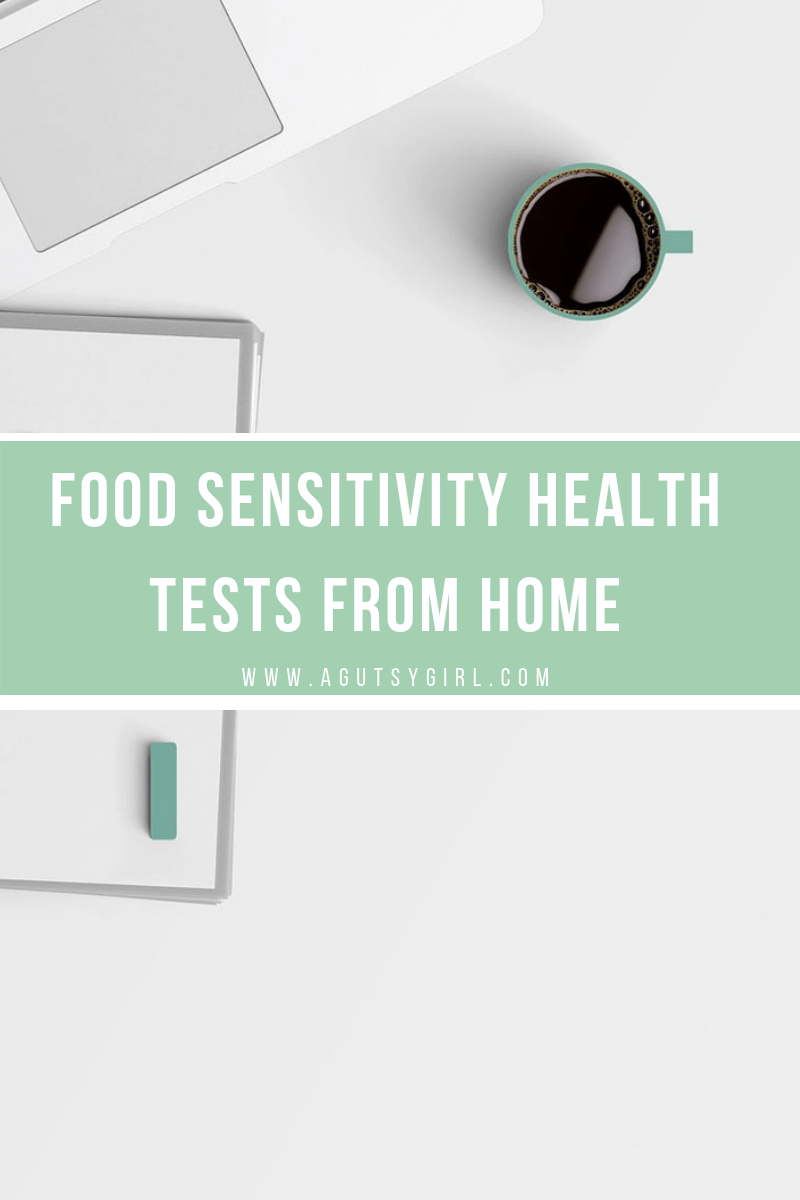 Meet Everlywell.
We make lab tests easy with 30+ at-home kits — from fertility to food sensitivity tests — ordered by you. Our tests offer simple sample collection, free shipping, and physician-reviewed results and insights sent to your device in just days.
Out of almost 1,700 reviews on their website, they have maintained an almost perfect 5-star rating.
Here is a comprehensive list of tests available from them for you to do at home.
EverlyWell Tests
Click HERE to save all of these testing options for later.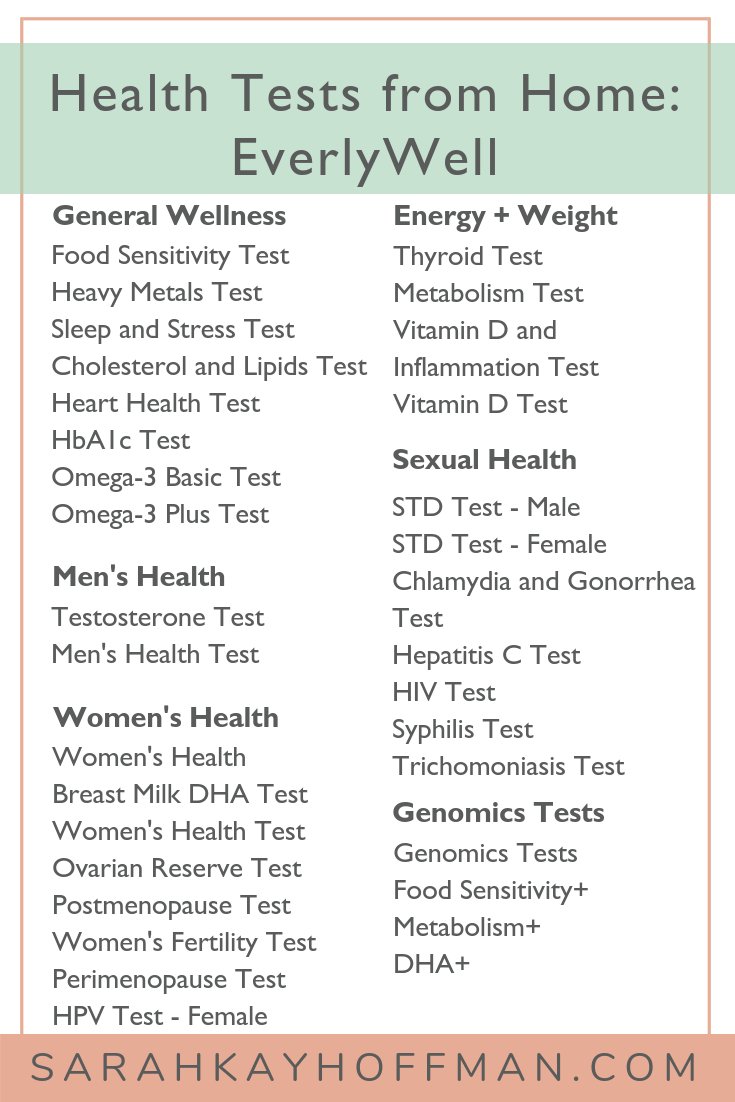 General Wellness
Heavy Metals Test
Sleep and Stress Test
Cholesterol and Lipids Test
Heart Health Test
HbA1c Test
Omega-3 Basic Test
Omega-3 Plus Test
Men's Health
Testosterone Test (An example of one for men; quickly checks to see if you are producing adequate testosterone for your age.)
Men's Health Test
Women's Health
Breast Milk DHA Test
Women's Health Test
Ovarian Reserve Test
Postmenopause Test
Perimenopause Test
HPV Test – Female
Energy + Weight
Thyroid Test
Metabolism Test
Vitamin D and Inflammation Test
Sexual Health
STD Test – Male
STD Test – Female
Chlamydia and Gonorrhea Test
Hepatitis C Test
HIV Test
Syphilis Test
Trichomoniasis Test
Genomics Tests
Food Sensitivity+
Metabolism+
DHA+
How to Do the EverlyWell Food Sensitivity Health Tests from Home
This at-home test measures your body's immune response to 96 foods to help provide guidance on what foods may be the best to choose for an elimination diet.
Depending on the test you need, the collection method will vary. What stays consistent is that you'll receive your results on the EverlyWell secure platform within just days of them receiving it.
Since I know many of you have been looking to do a Food Sensitivity Test, here is what the process for this one looks like:
Once you order, the test materials are delivered to your doorstep.
Enter the barcode included with your kit at EverlyWell.com.
Complete a simple finger prick collection and return with prepaid shipping.
An independent board-certified physician will review your results.
Once verified, you'll receive your results on our secure platform within just days.
Each food will be rated on a Class scale of 0-3: Class 0 (low reactivity) to Class 3 (high reactivity). This is a great place to start if you want to dig into your body's relationship with food.
You will also get:
Tailored suggestions about what to do next
Help prioritizing your trial elimination diet
Personalized information and education
You can grab any of the EverlyWell tests today and save 12% at checkout by using coupon code: 2019. (For the Food Sensitivity Test this would mean you'll only pay $139.92 vs. $159.)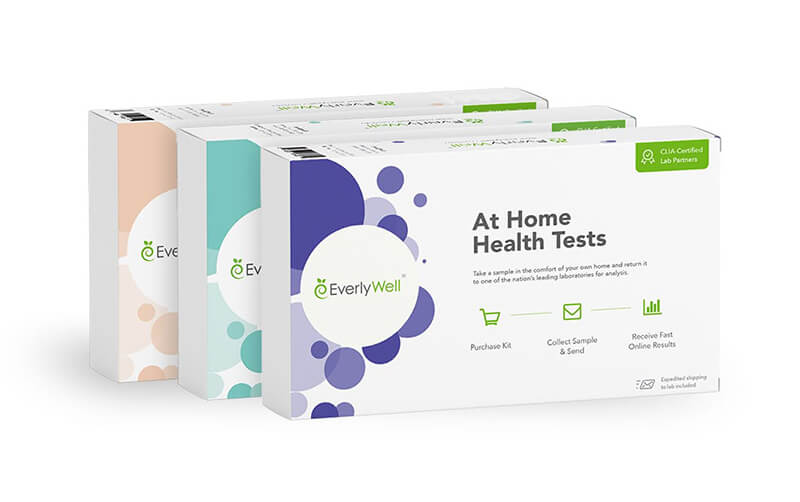 Follow Up is Critical
Also, once you know the results, then would be a great time to work 1-on-1 to navigate.
Have you used the EverlyWell services yet? Any thoughts/feedback that you can offer up to the Gutsy community?
They don't have a SIBO test, but if you want to grab one of those online click HERE for more information.
(EverlyWell Note: With the exception of our Sexual Health test panel, the tests we offer are not intended to diagnose or treat disease, or to substitute for a physician's consultation. For regulatory reasons, our tests are not available in MD, NJ, NY, and RI.)
Disclosure: This post is not sponsored, but if you purchase, I make a minimal amount via affiliate income. This income helps keep my blog up, running, and thriving so I can produce all this content for you, for free. You can read more HERE.
Xox,
SKH
You will heal. I will help.