My second Brazen Trail Race held the theme Trail Hog Survival.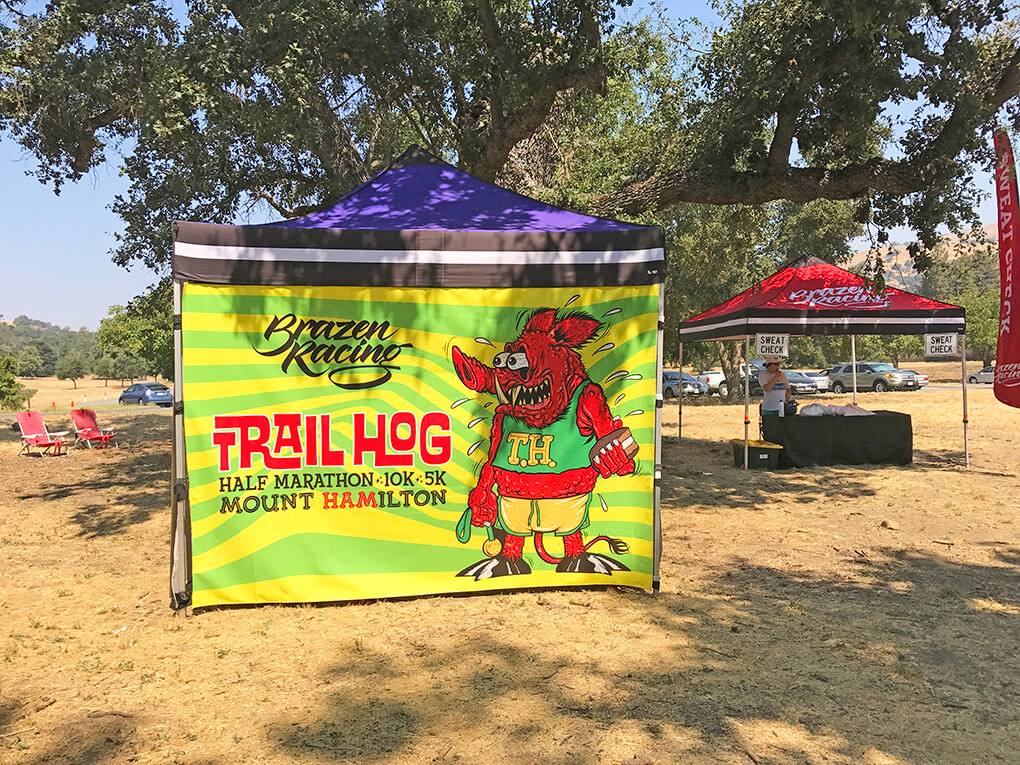 Around mile 9, I overheard a guy say, "It's just survival at this point."
I really could not have said it better myself.
Trail Hog Survival
Don't let these next two images fool you. They were taken before the race when I had no clue as to what was ahead!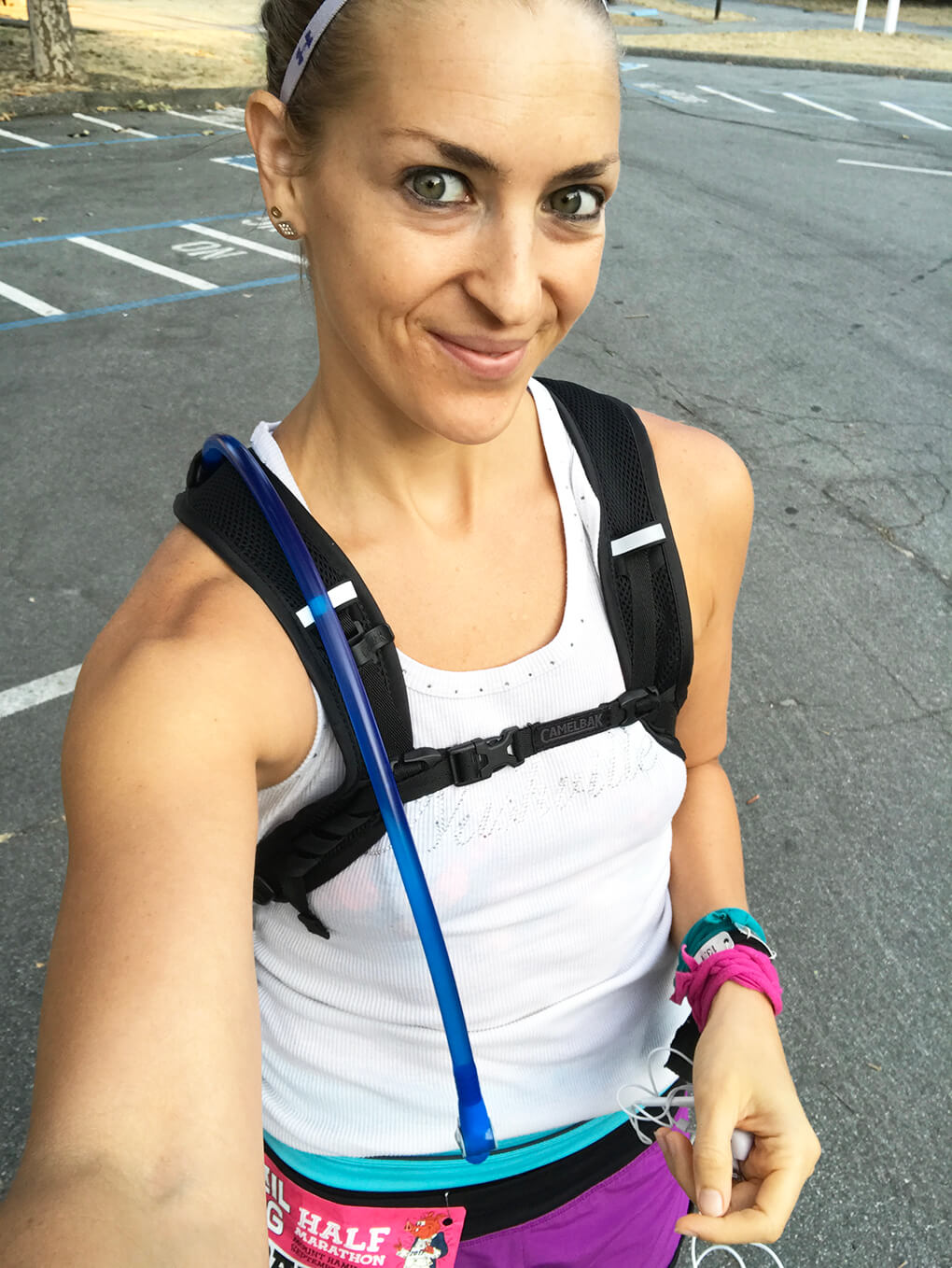 Let's set the stage for all of you who do not live out in this area of California or who have never run in the mountains and/or run in general.
The temperature that morning during the race was 103-105 degrees. Garmin told me total distance covered was 13.7 miles. The website said we would climb 1,800 feet (though a guy I know told me he recorded upwards of 2,200 feet).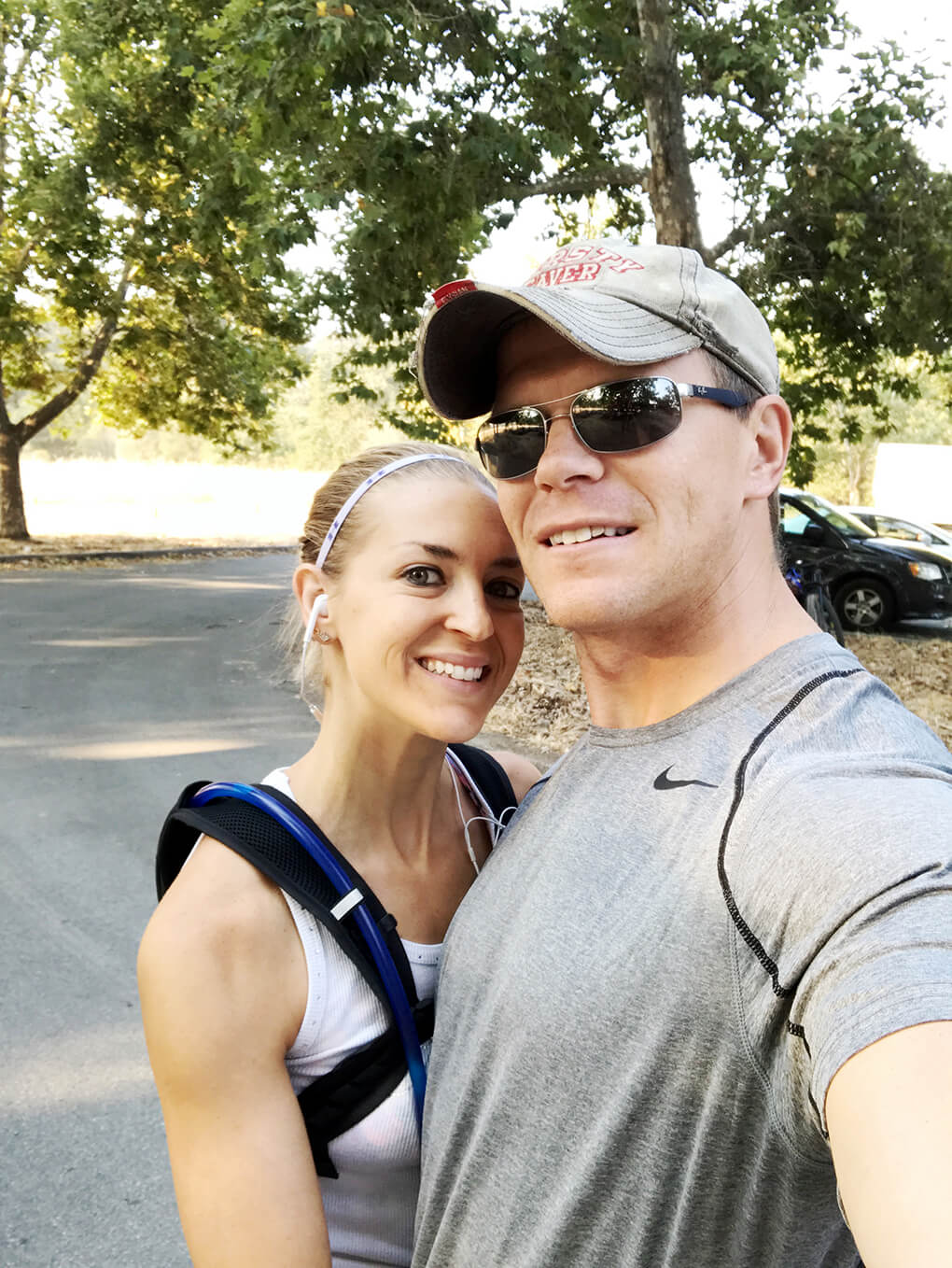 Unless you've done a race like that, it's hard to imagine exactly what that combination would feel like. I had zero clue because even the day before when I knew what it was going to be, I thought it wouldn't be that big of a deal.
Wrong.
I had two goals for this race coming off of my first trail race ever, and that was to beat my time (since the overall climb was less) and not stop for pictures, water, food, or anything else.
Not only did I not hit either of those goals, but I was far from hitting them.
This race took me about 10 minutes more to complete, and I had to stop at the last aid station for probably a good 3-4 minutes because I needed electrolytes and some salt stat.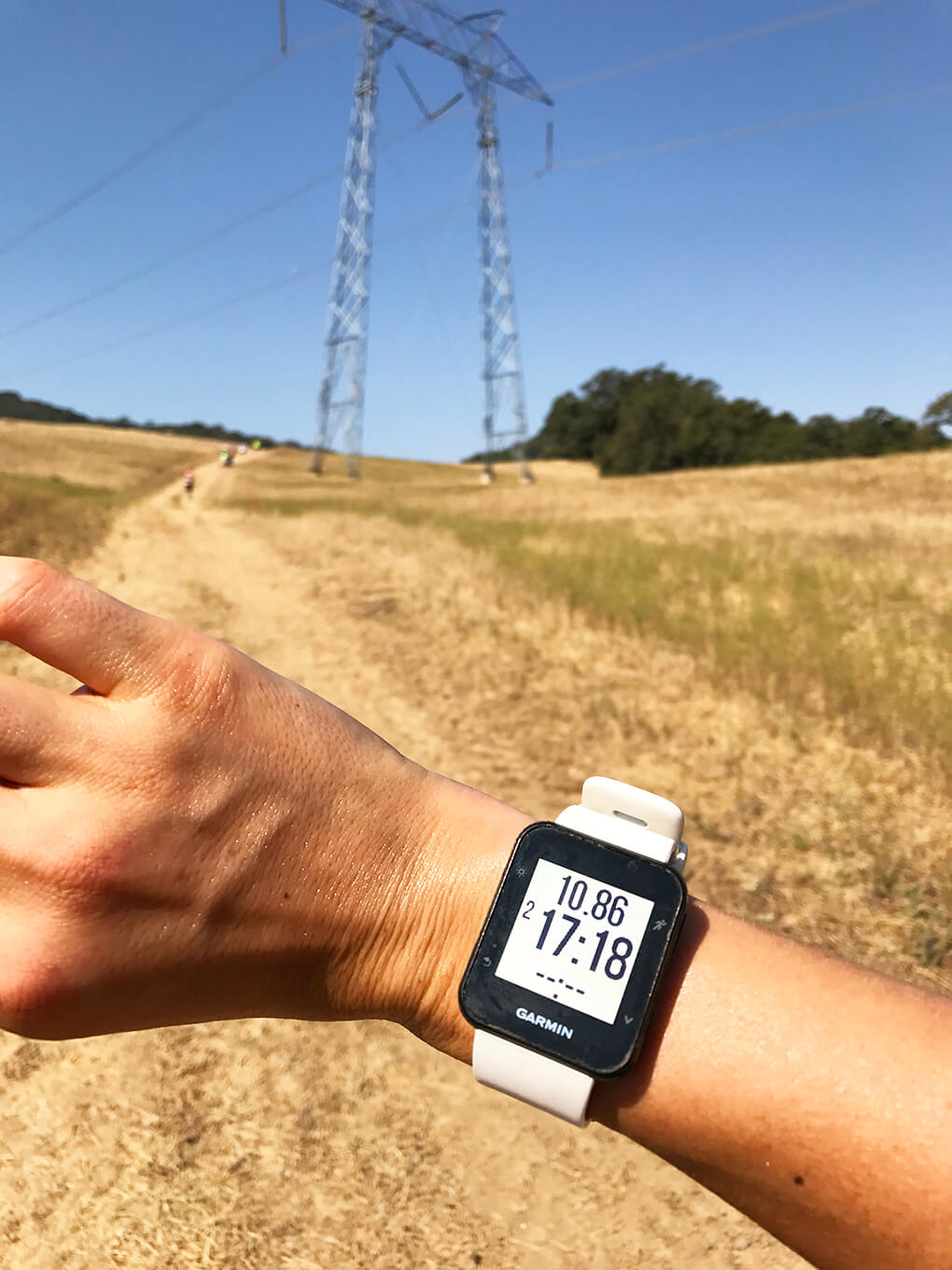 The race started fine….for about 2 miles, and then it all quickly went downhill. I won't even for a minute pretend that I "have no idea why" because throughout the entire the race all I could think was, "this could have been prevented" or "there is no way this could have been prevented."
It broke down (literally) as such with 5 main things….
Hydration. This one both could have and could not have been prevented. I was not properly hydrated going into the day, and then on the course, I simply could not catch up with how much water and electrolytes I needed. I knew it was going to be rough with the heat, so the night before, I went out and bought a CamelBak. Even though it held 2.5L of water, that was gone within the first 5-ish miles probably. It wasn't until the very last aid station (around mile 11) when I was able to temporarily re-hydrate. It was the first aid station I stopped at, and during my time there, I downed 3 glasses of water and 2 electrolyte glasses of water. (I also had a handful of salted nuts because my skin and hair were covered in salt, and my body needed it desperately.)
Heat. This one could not have been prevented. I'm typically chronically cold, never warm. But for the past month, I've felt constantly too hot. Even still, I had zero clues to what being too hot and running a (climbing) half marathon too hot would feel like. The heat was absolutely brutal. What made it even worse is that most of this course is not shaded. I would be running for what seemed like miles (or wait, it probably really was miles!) in pure sun and heat. Even my legs felt like they were burning (which was confirmed after when I saw a heat rash on them). I was so hot that I started getting chills. During those moments, I'd run super slow or just walk. But no matter what, I could not escape the heat.
Trails and hills. This one could have been prevented. Trails and hills are what trail running is all about, so if I am to get good at this, I really need to run more on trails and get in better shape for hills, hills, hills. Trail running in California is no joke. Technically Trail Hog is one of the lower climbs I'll do through New Years, and yet I know that even climbing all of 1,800+ feet was hard. Yes, yes, yes, I do realize the heat had a lot to do with it, but part of getting better with trail races is to get better at the uphill (and downhill, for that matter).
Bandana. This one could have been prevented. I will wrap a bandana around me somewhere for the next trail race. On three separate occasions during Trail Hog, so much sweat got in my eyes that I was temporarily blinded and it stung like crazy. I've never experienced that before, but the sweat while running for hours at a time is so real.
Sleep deprivation. This one could have been prevented. I told you in my August 2017 recap that I've been having a crazy amount of energy (maybe too much) these past few weeks. While I like to think of it as a good thing, where it has affected me is in my sleep. I've gone a few weeks with no more than 7 hours a sleep a night, and that works for neither my training + races nor will it work to help keep SIBO at bay. I felt so tired on the course that day, sort of dizzy and faint all around, and I know the sleep deprivation went into that equation. (I'll have you know that finally on Sunday night I reached my 8-hour sweet spot again.)
I'm proud of the finish, although it was a tortoise pace for me, and not for reasons you might expect. I'm proud because of that tortoise pace.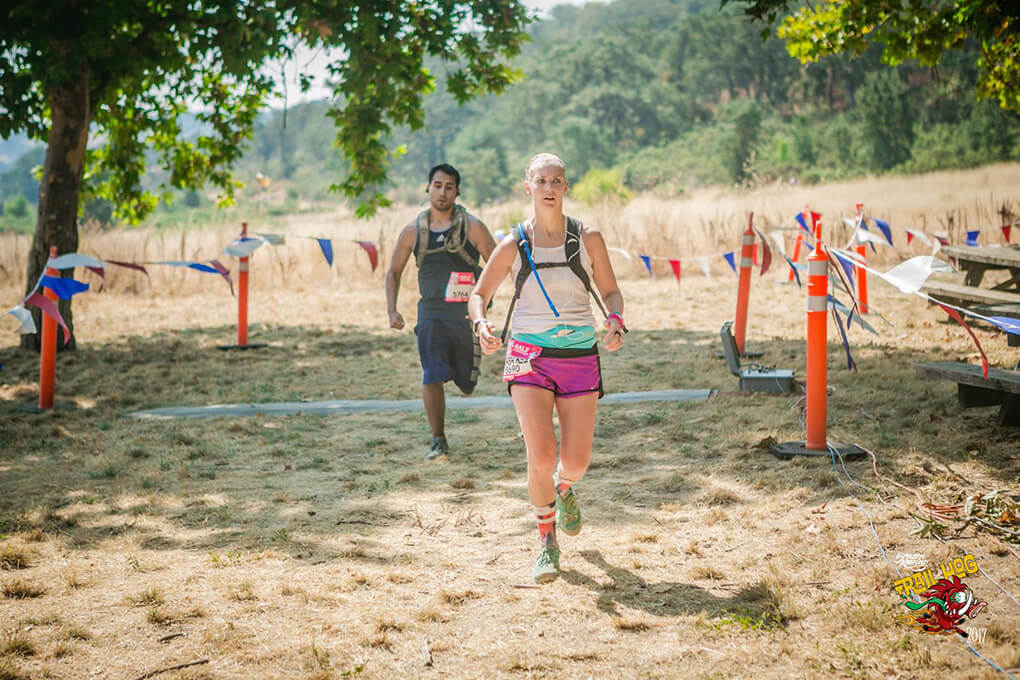 The ambulance had to come, and I saw people on stretchers. I saw a man on the side of the trail (over 1/2 a mile from the aid station) who was in very bad shape and had to wait for medics to get it. Ryan told me people were dry heaving at the finish line. Others collapsed upon finishing or had to be rushed off for quick medical attention.
I could have run faster, but it would not have necessarily been better or stronger because it would have taken me out of anything physical for quite some time.
My health has been so great for such a long time now that I didn't want to put myself in a position to ruin all the hard work I've done for a race like that where it was more survival than setting PR's.
Shortly after the race, a guy I know messaged me, "Well I really hope that you don't let this one race discourage you from any of the Ultras."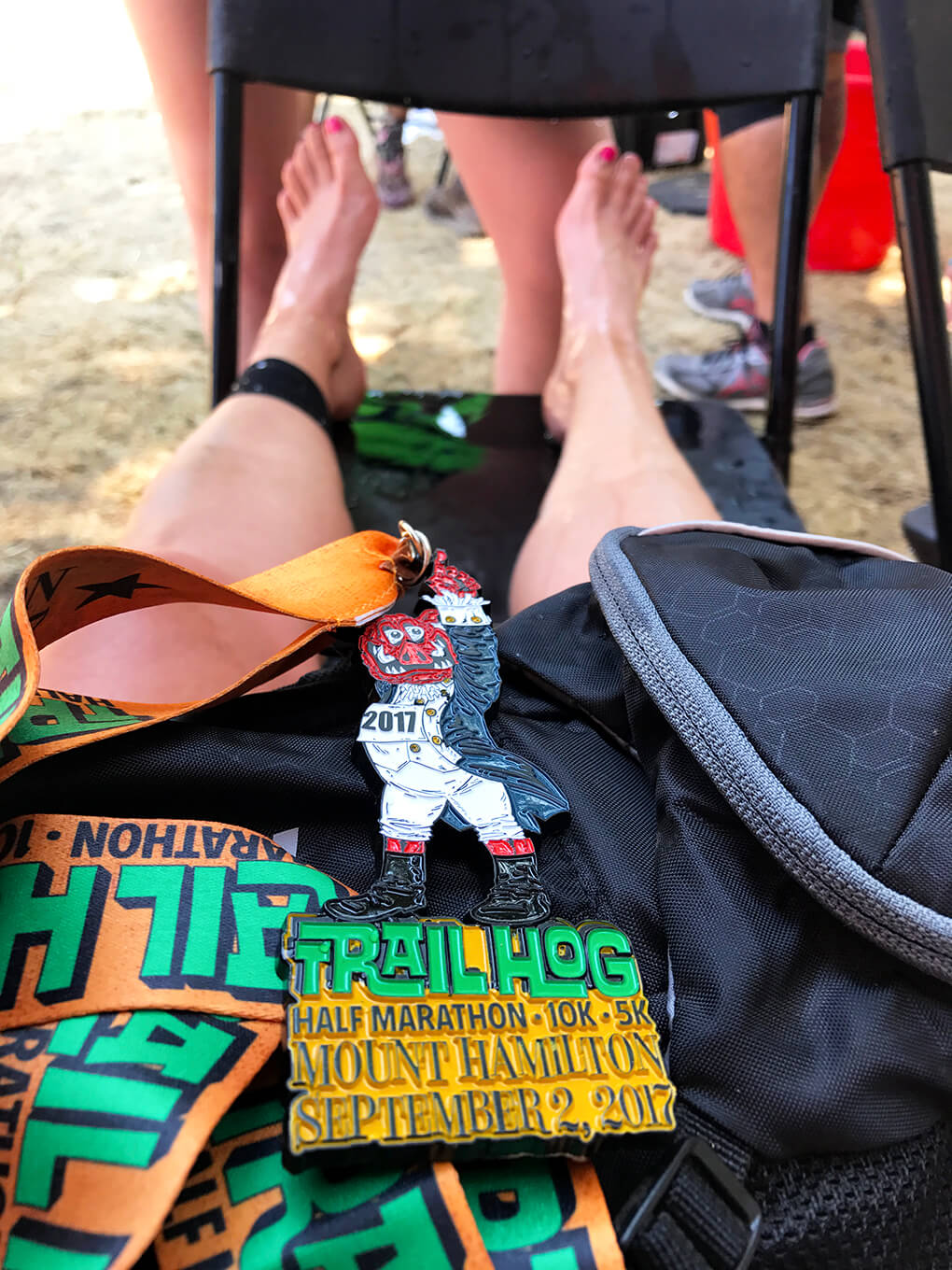 Nope. Not stopping. Not even for a moment did I think I'd never do one again. In fact, I got home and within 24 hours had signed up for the next…..Goonies on October 21 with a 13.1-mile course and gain of 2,734 feet. With less than 7 weeks to go, I've got a lot of training (and sleeping and eating!) to do. The training strategy for these next 7 weeks includes more overall weekly mileage, at least one day a week on a trail or hill somewhere (or at the very least a hard running, not walking, session on the treadmill), a full day of legs, and WOD's to fill in the gaps.
Did I mention how much I love, love, love trail running? Even in the awful heat, and even though I have to refer to this race as the Trail Hog Survival race, I had so many moments out there saying, "Thank you, God. Thank you for all the beauty in nature you have created."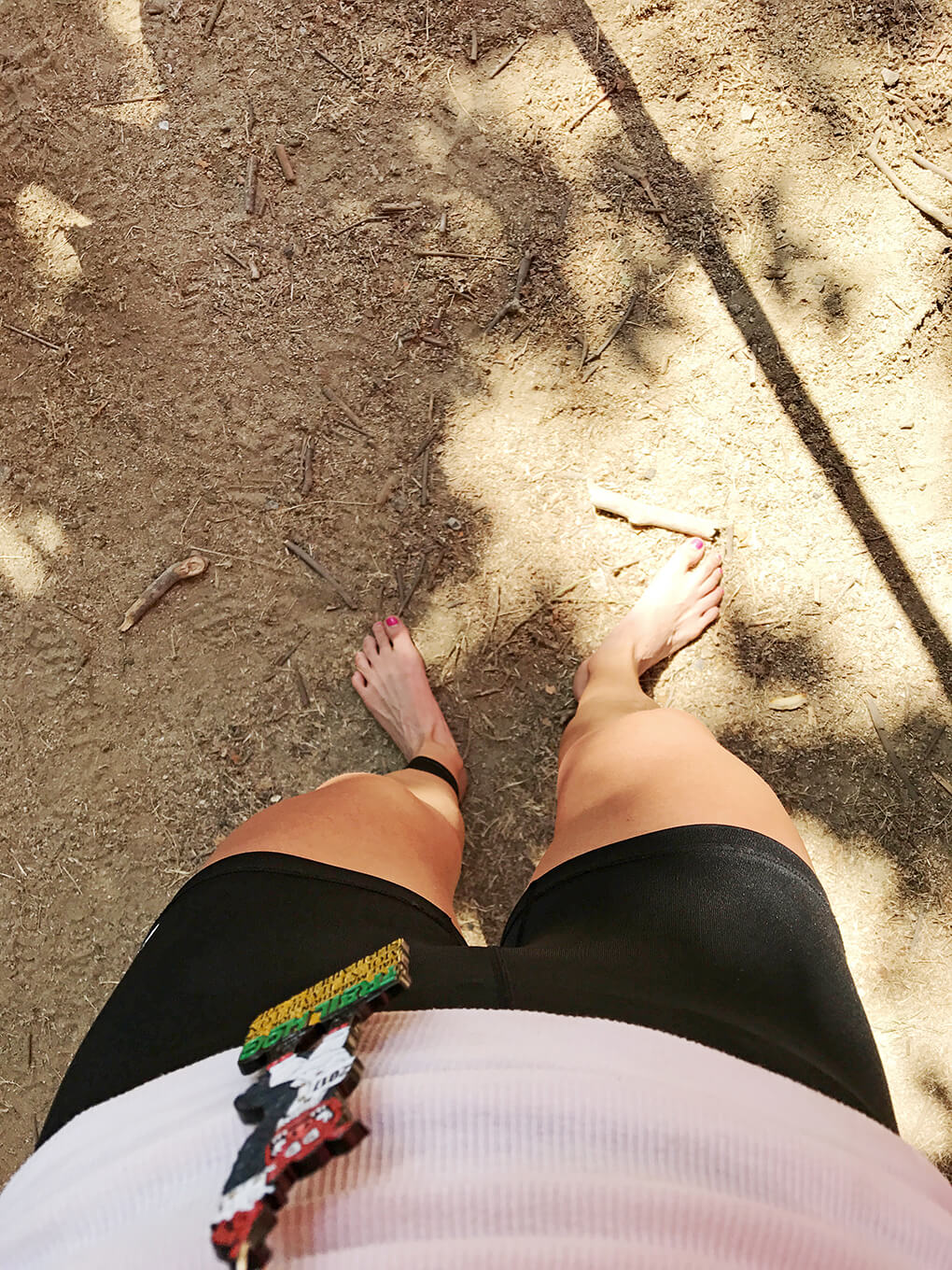 Because it really is something incredible.
Where are my trail running friends at?! Have you ever a run a race in heat like this? How do you structure your weekly workouts? What has made the biggest difference for you in getting better, faster, and stronger on the trails?
Xox,
SKH
You will heal. I will help.