I used to think of Lady and the Tramp when I thought of spaghetti and meatballs. When I initially went gluten free all I could think was, "So sad. Never again will I be able eat them." And now when I think of spaghetti and meatballs I think, "Yum! Delicious. Give me a second helping!" And especially when I think of this Gluten Free Spaghetti and Swedish Meatballs dish.
For dinner this year at Ryan's family Christmas, his mom made his grandmother's Swedish Meatballs. We ensured they were gluten free. They were absolutely wonderful. The problem was that I was only a day out from getting over the flu, so I only was able to handle a few bites of them. She copied the recipe for us and we took it back to California. This past week I craved them with spaghetti. Ryan and I decided this past weekend we'd give it a try.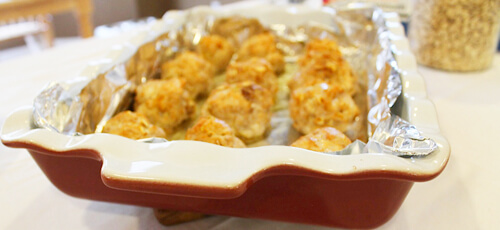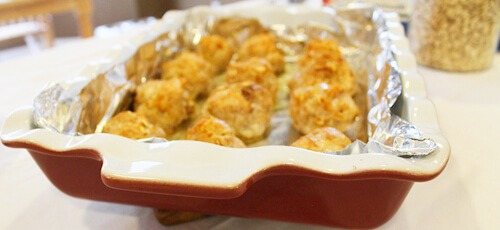 I'm super excited to share the recipe with all of you. Please make note that you need to make the Swedish Meatballs the night before, as they need to be frozen (for proper forming before cooking).
Gluten-Free Spaghetti and Swedish Meatballs
Click HERE to save this recipe for later.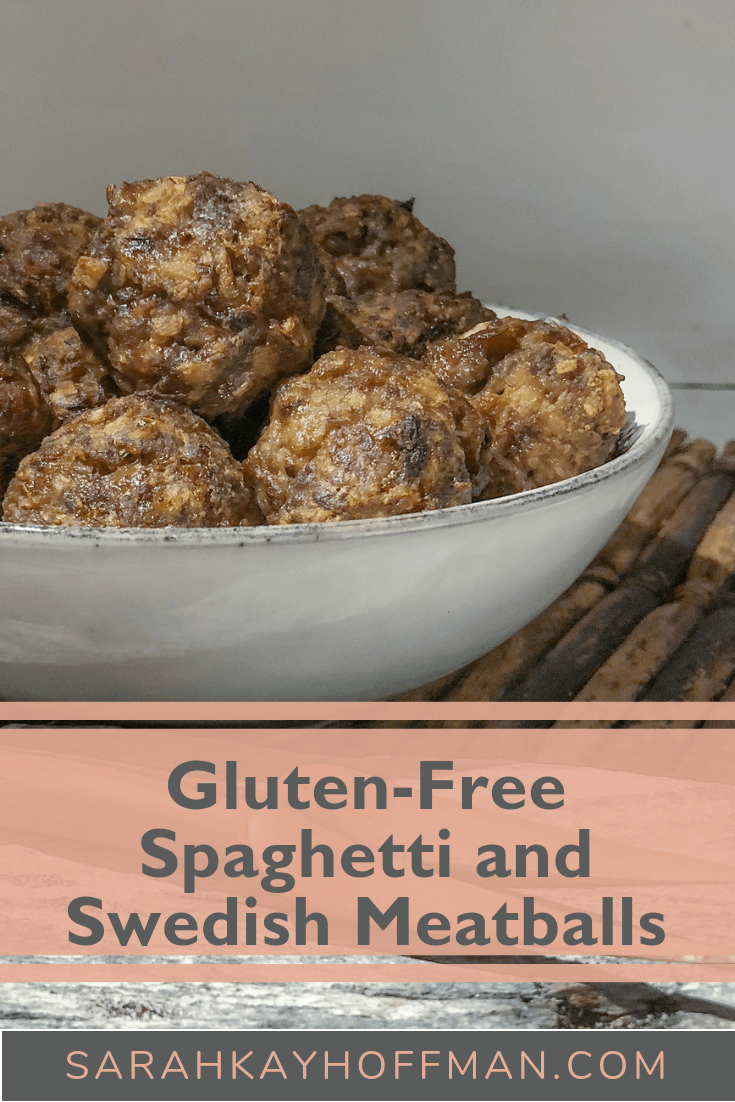 Gluten-Free Spaghetti and Swedish Meatballs
Author:
Sarah Kay Hoffman
Ingredients
Ingredients:Swedish Meatballs
2 lb ground beef
¼ inch red onion, finely diced
2 eggs
½ tsp rubbed sage
1 tsp poultry seasoning
½ tsp allspice
½ tsp cloves
½ tsp nutmeg
½ tsp grated ginger
¼ tsp pepper
½ tsp sea salt
Ingredients:Spaghetti
Organic Marinara Sauce
Brown Rice Spaghetti Pasta
Fresh Cilantro
Fresh Basil
Sea Salt
Instructions
Directions:Meatballs
Mix together the following in a medium-sized bowl: red onion, egg yolks, rubbed sage, poultry seasoning, allspice, cloves, nutmeg, ginger, pepper and sea salt.
Add to it the ground beef and milk. Mix everything by hand together very well.
Form the meat into meatballs. We made ours fairly small, but you could make jumbo ones if desired!
Place the meatballs on a pan or cookie sheet covered with Wax Paper.
Set the meatballs in the freezer and freeze overnight.
Take the meatballs out of the freezer a couple hours before cooking so they unthaw some.
Preheat the oven to 350 degrees. Bake the meatballs until brown (for us they took about 35 minutes).
Directions - Spaghetti
Make the spaghetti noodles according to the package.
Combine the sauce with 1 tsp to ½ Tbsp of each: garlic, Italian herb blend, cilantro, basil (depending on how you like yours to taste - I did about ½ Tbsp of each for mine because I love the strong flavors in sauce).
Since this is a no-salt added spaghetti sauce, I added some sea salt to taste at the end. You can if you'd like.
Combine the spaghetti and the meatballs and dig into your very own gluten-free spaghetti and Swedish meatballs!
Xox,
SKH
You will heal. I will help.