Before I share this Paleoish Pad Thai with Creamy Cilantro Sauce recipe with y'all, I just have to tell you a little bit about being paleo-ish.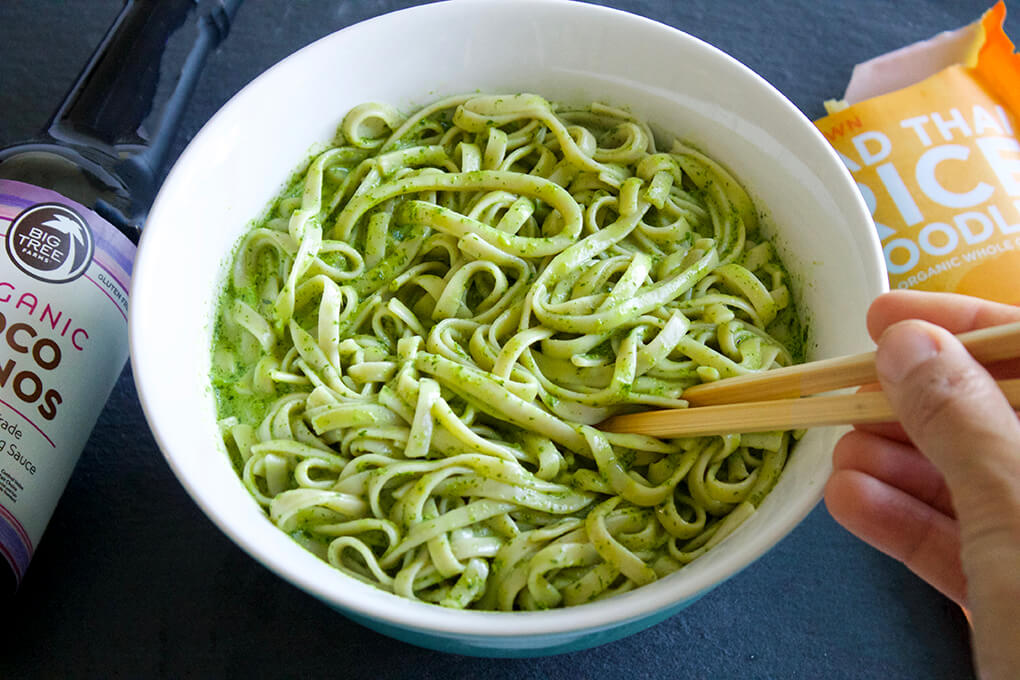 Un-Diet Time
I do not identify with any diet currently, except one that is gluten free. God willing, I'll never have to again either (at least not in all the ways I did when I was first diagnosed with SIBO). 
Here are all the "diets" I've had to endure these past several years during my intensive healing journey: GAPS Diet, SCD, AIP, low-FODMAP, dairy free, low(er) fiber, and Paleo (strict, not -ish) (mostly not all at the same time).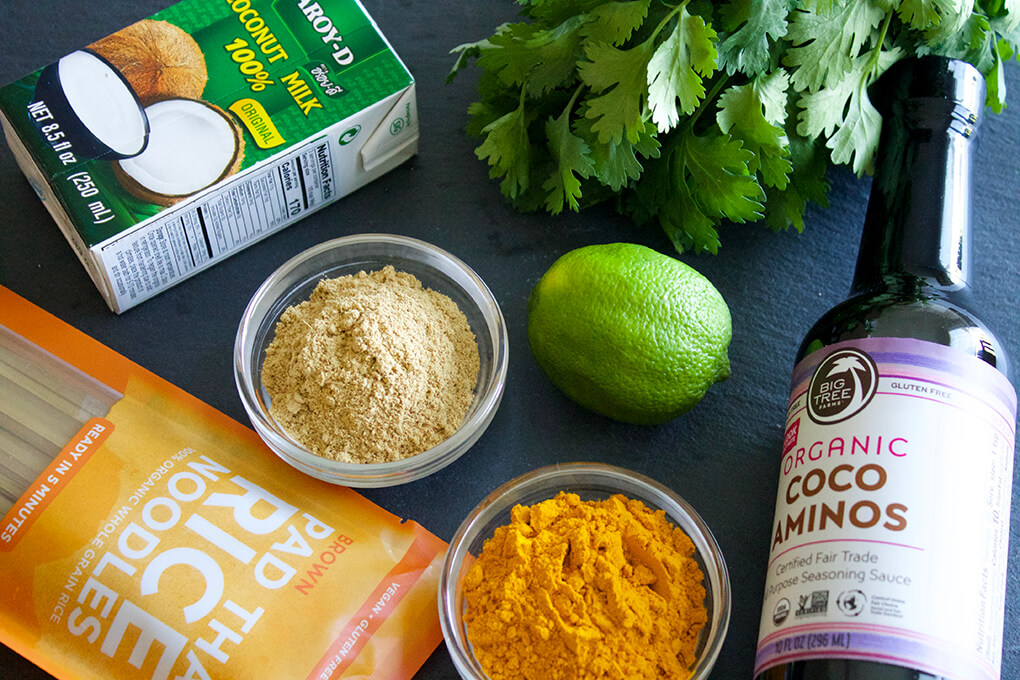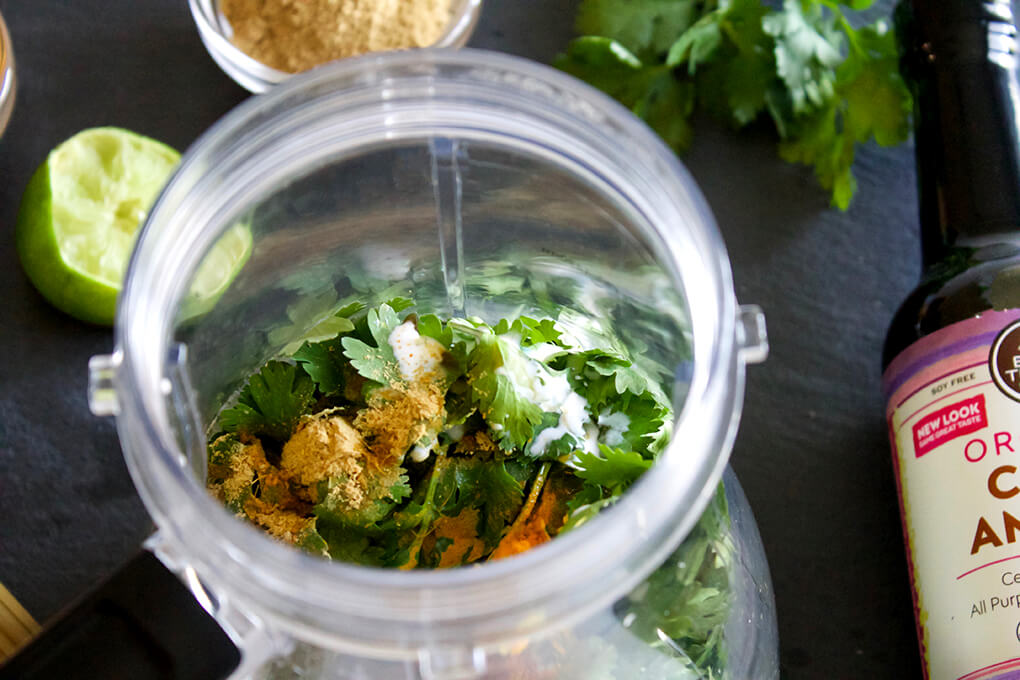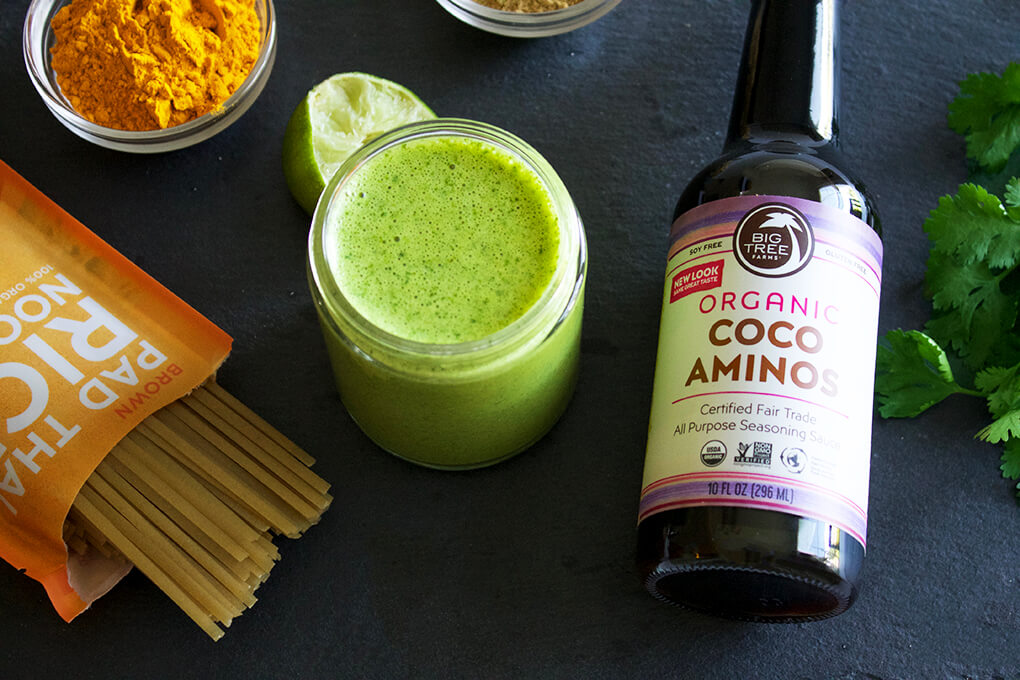 So at the end of December, I decided to branch out on Instagram and create a separate account for all things food, fitness, and wellness. 
It took a while for me to decide on a name because I didn't want to create a dogmatic foodie name, and yet the reality is that I will always choose to live within certain parameters in order to stay on the path to long-lasting healing.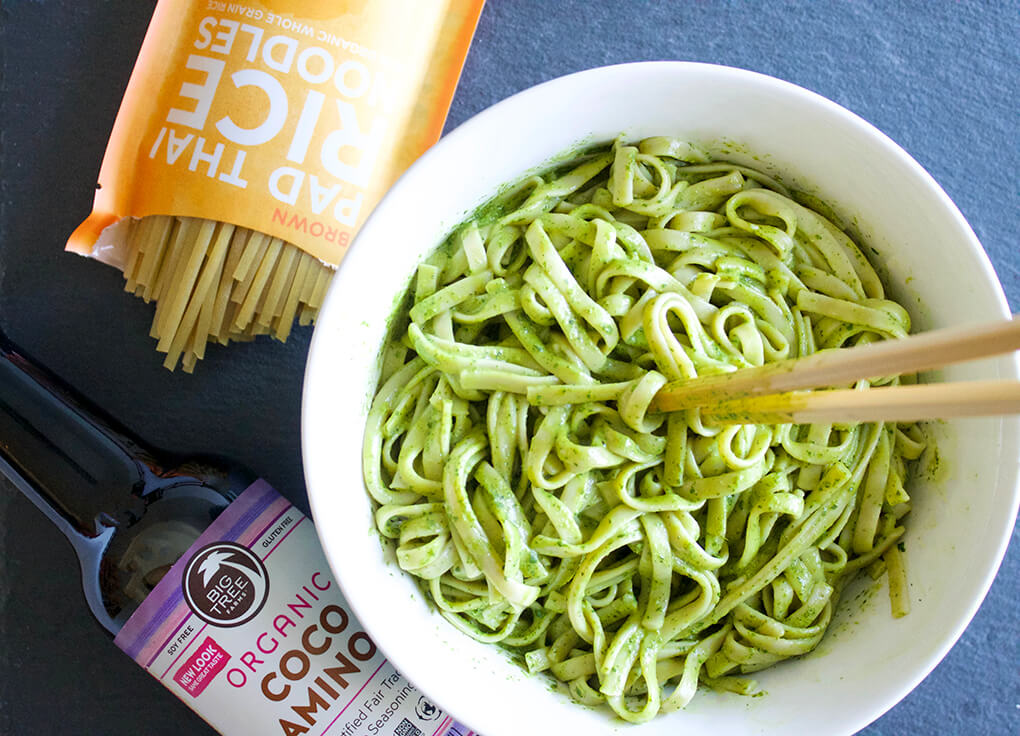 I thought about the way I actually live on a daily basis, and almost immediately it came to me…..paleoish. What does that mean? Sometimes Paleo, sometimes bending the "Paleo rules," and other times straight up eating and making gluten-free cupcakes with cream cheese frostings.
And sometimes I do this all on the same day.
Because, life, friends…..life.
And so it came to be that I created my first post as paleoishmama.
Food
Because readers, followers, friends, and family are constantly asking me about what I eat, how I feed the kids, what my workouts consist of, etc., etc. I have loved sharing the daily food, fitness (this is usually only through my Instagram Stories), and overall wellness musings via paleoishmama (which I then try to save to an all-in-one-place Paleoishmama Pinterest Board, too).
Early in the life of that Instagram account, I shared my Creamy Cilantro Sauce. Everyone and their mother's brother's aunt's sister reached out wondering how I make it.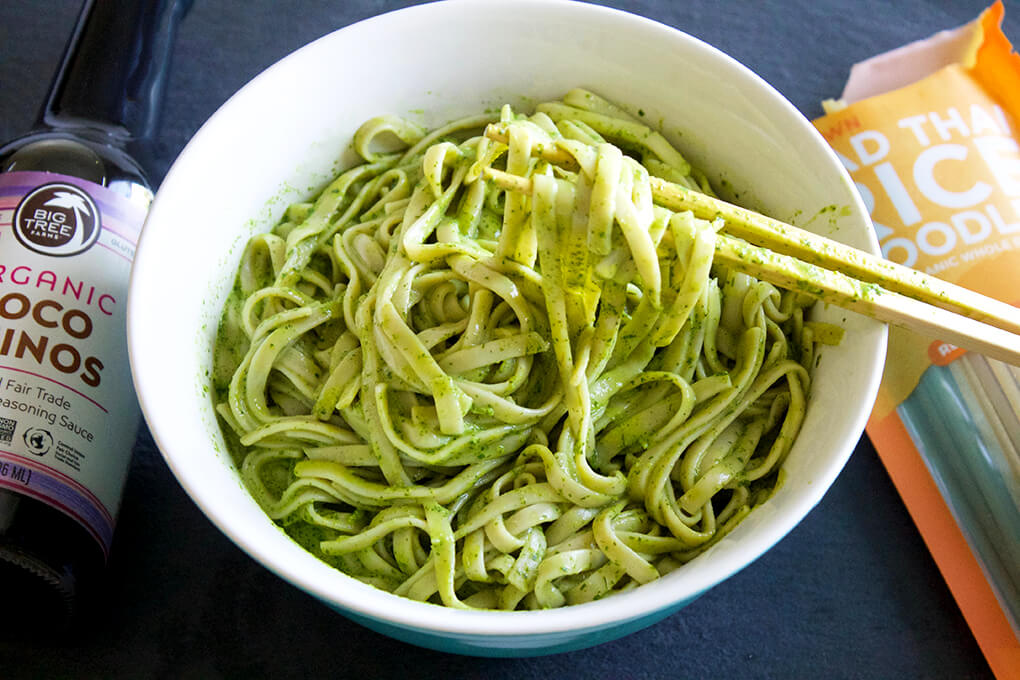 So I finally put it together, snapped some lovely little images for you to salivate over, and today I'm sharing the recipe.
It's paleoish because the Pad Thai noodles are not Paleo. However, they are gluten free, dairy free, organic and free of all junk. In fact, the ingredients list looks like this: organic brown rice. That's it, pinky swear.
Everything else is Paleo. And in fact, the recipe itself is gluten free, dairy free, Vegan, egg free, soy free, low-FODMAP, and sugar-free.
Even if you couldn't care less about any form of dietary adherence, you'll love this Paleoish Pad Thai with Creamy Cilantro Sauce (unless of course, you don't like cilantro, then skip this one for sure).
Updated in 2018 to add: I don't use Paleoishmama any longer on Instagram because A Gutsy Girl took over the spotlight. Follow A Gutsy Girl on Instagram HERE.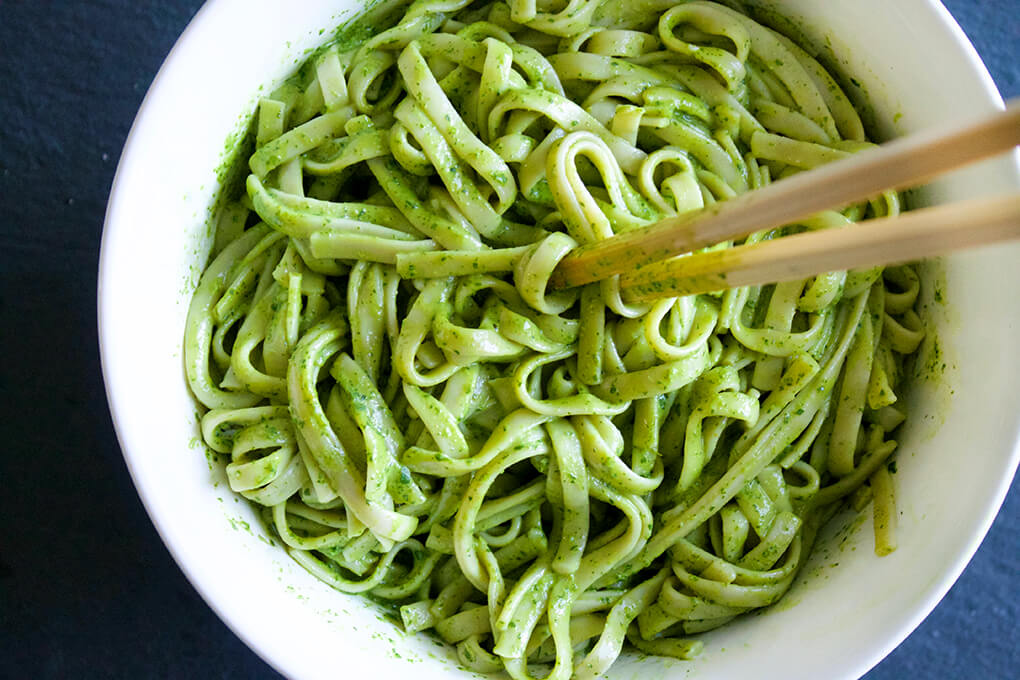 Paleoish Pad Thai with Creamy Cilantro Sauce
Click HERE to save this recipe for later.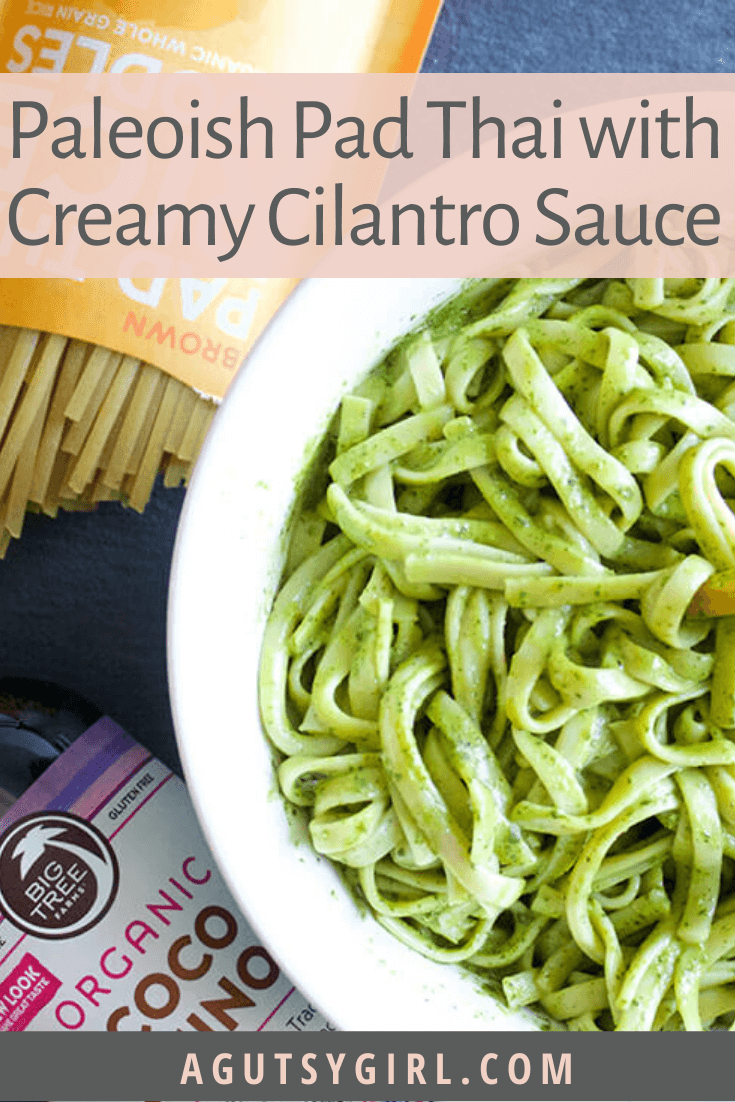 Paleoish Pad Thai with Creamy Cilantro Sauce Recipe
Paleoish Pad Thai with Creamy Cilantro Sauce
Author:
Sarah Kay Hoffman
Prep time:
Cook time:
Total time:
Instructions
Make Pad Thai noodles according to package, drain, and set aside in a large bowl.
Place cilantro, ginger, aminos, lime, turmeric, and coconut milk in a blender, and blend until thoroughly mixed together (should only take about 10 seconds or less).
Pour sauce over Pad Thai noodles and add salt and pepper to taste.
Serve.
Notes
If an even thicker sauce is desired, make the sauce, and place it in the fridge for at least 2 hours prior to pouring over the Pad Thai noodles.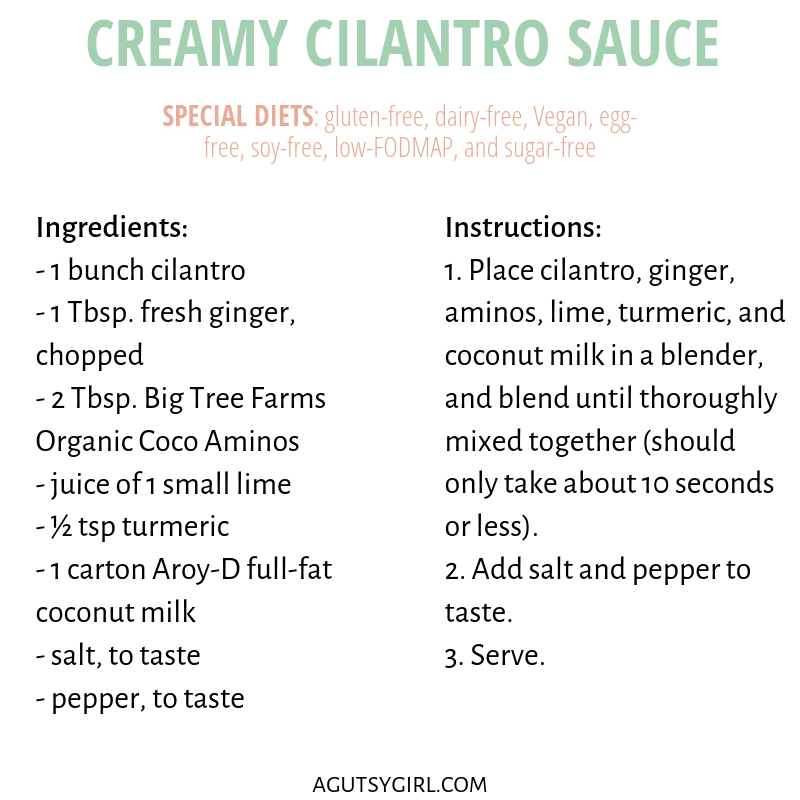 Xox,
SKH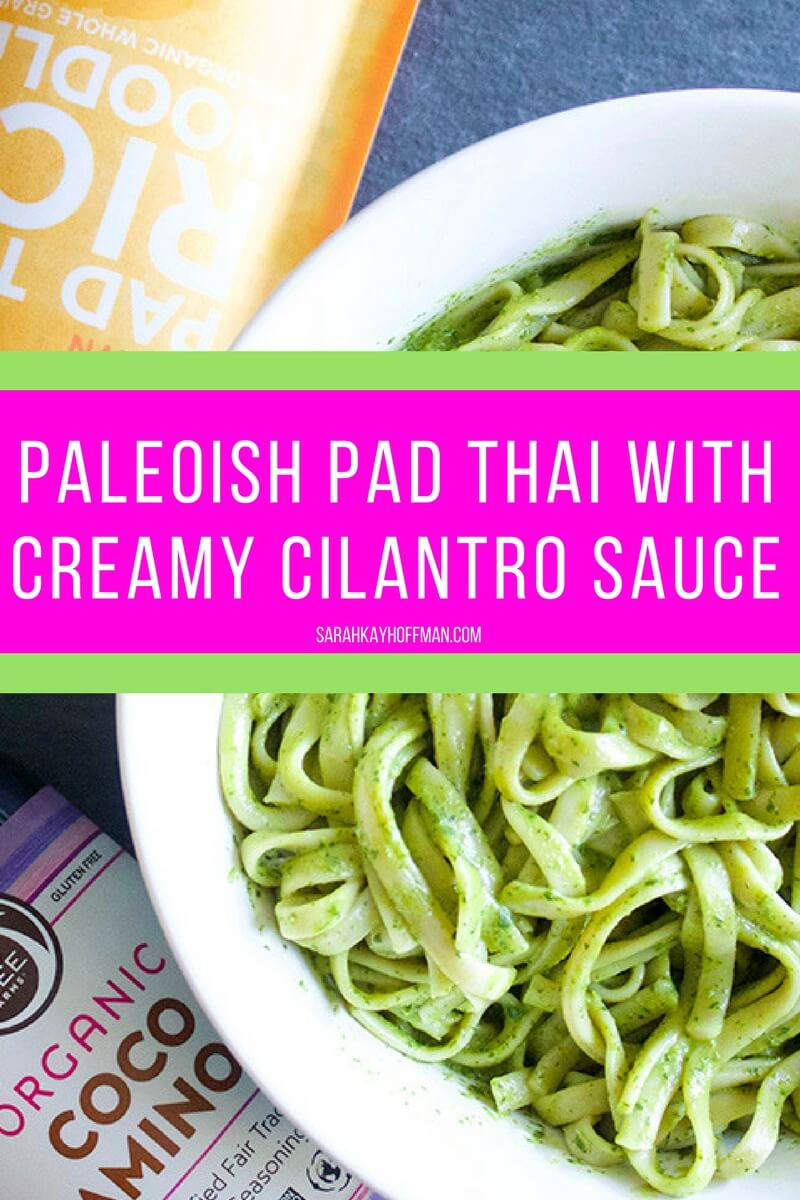 You will heal. I will help.