Colitis Endometriosis Laparoscopy. Three words I really wasn't looking forward to writing about.
In fact, I have written, then erased, written and erased again much of this post. To tell it like it is is hard, especially because it's fairly personal.
In the end, I choose to write for me, but also because I have been able to connect with so many women around the world on these issues.
It is my hope, always, that I continue to provide hope and encouragement for anyone who stumbles upon my story.
August 8, 2011
On August 8, 2011, in this space I call my blog, I wrote a post titled, "Off the Running Circuit." I stated,
For personal reasons I am physically unable to run. The pain typically hits me about 1-2 miles in. I have tried to push right on through it. I have spent many-a-runs in pain thinking, "Am I going to throw up? How much longer before this run is over?
At that point, it had already been going on for a year. It has now been over two years since I wrote that post.
Three years, many moments of pain and yesterday I finally took action with a surgery that I thought would give me answers.
During intense workouts, for 3 years, I get horrid, awful cramps and back cramps followed by a little bleeding and cold sweats/goose bumps (due to the pain).
If you push really hard, chances are a blood vessel in your eye could pop. Chances are also that you don't have pain with it….the vessel simply pops. You go about your day, with just a funky looking red eye.
That is, essentially what happens to me, but with the cramping and "female" issues.
The bleeding wasn't the huge concern to my doctor (because she correlated it to the eye vessel popping, i.e. strain of intense workouts). It was the cramping and pain that accompanied it.
Exploring
Due to the "unexplained" infertility, we decided that exploratory laparoscopic surgery was a viable step.
What is a laparoscopy? It is a surgery that uses a thin, lighted tube put through a cut (incision) in the belly to look at the abdominal organs or female pelvic organs. Doctors use it to determine many different things. For me, they were checking to see if I had endometriosis, which is known to be a huge cause of infertility in women.
It's been almost 24 hours since the surgery.
I am still torn with how I feel about the results.

Colitis Endometriosis Laparoscopy
Based on blood tests (done Monday), we know that my eggs are not great.
It is not endometriosis, and furthermore, the blue dye test (where they wash the tubes with blue dye to see if they are "open" or not) showed that my tubes are open – clean and clear.
You are probably thinking, "great news."
I'm on the fence.
So what's wrong?
Am I glad it's not endometriosis? Of course.
But because it's not endo and because of the pain, my doctor thinks it's coming from the Colitis.
So hard for me to swallow, literally. My stomach has been functioning better than ever this past week (I'm almost 2 months into my 101 days). Some days I forget that I have Colitis, to be honest with you.
But now? Every time I feel those horrid, awful pains I will have a nice little reminder that as much as I hate Colitis, it sure does love me.
She suggested possibly another Colonoscopy. Maybe, eventually.
And what now?
I'd be lying if I said I was a big bubble of happiness today.
I'm not.
And that's okay.
As it relates to the Colitis
I'll continue healing my gut. I'm extending beyond the 101 days for sure. I have never felt better in my life and due to the surgery, the drugs and meds will set me back just a little.
As it relates to the pain with workouts
My workouts are going to be turned upside down. They will not look the same. More on this to come.
As it relates to my "eggs"
If you have children and beautiful eggs and you can produce on a dime, please thank your lucky stars today. You are blessed in ways you might never know. I had no clue this could ever be an issue for me.
My doctor is just as confused. My heart breaks a little (or a lot) over it, I have shed more tears than you can imagine, but God is so good.
God has other plans for us.
It's Friday of Labor Day Weekend. I won't be doing much since my belly is tender from surgery, I have pain in my chest and shoulders, my throat hurts and going to the bathroom is an odd chore.
I'm spending the weekend cooking, baking, reading, writing and relaxing.
I have a lot on my mind, and so much on the horizon.
The end is in sight.
My life is about to be flipped upside down.
I told you that God has another plan for us.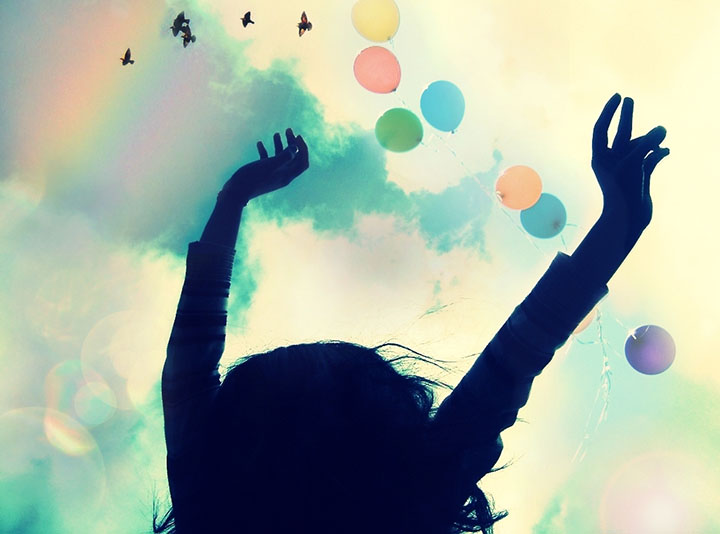 Photo Credit: Camdiluv ♥ via Compfight cc
When I'm better and stronger next week, I'm finally going to tell you.
In so many ways, my heart hurts.
But in so many more ways, I am happier and I have more wild hope than ever before.
Xox,
SKH
You will heal. I will help.