Now that FODMAPs are such a thing, everyone wants to know, "Should I do the low-FODMAP diet?"
Well, the answer is not obvious, despite what many will try to tell you. And no, no it's not for everyone. In fact, it's not even for everyone who is in the gut healing vs. gut health stage.
Let's explore the question today so you are empowered to make the best decision for you.
What is the Low-FODMAP Diet
The low-FODMAP diet is a diet, or a way of eating. It's as plain and simple as that. The way to go about a low-FODMAP diet is that you pay attention to the classification of foods known as FODMAPs.
FODMAP stands for Fermentable Oligosaccharides, Disaccharides, Monosaccharides, and Polyols, which are short chain carbohydrates and sugar alcohols that are poorly absorbed by the body. If and when they are poorly absorbed, abdominal pain and bloating can surface.
Believe me, I know a lot about the diet. I have followed it on-and-off since 2014, and I wrote an e-book about it called Reasonable SIBO.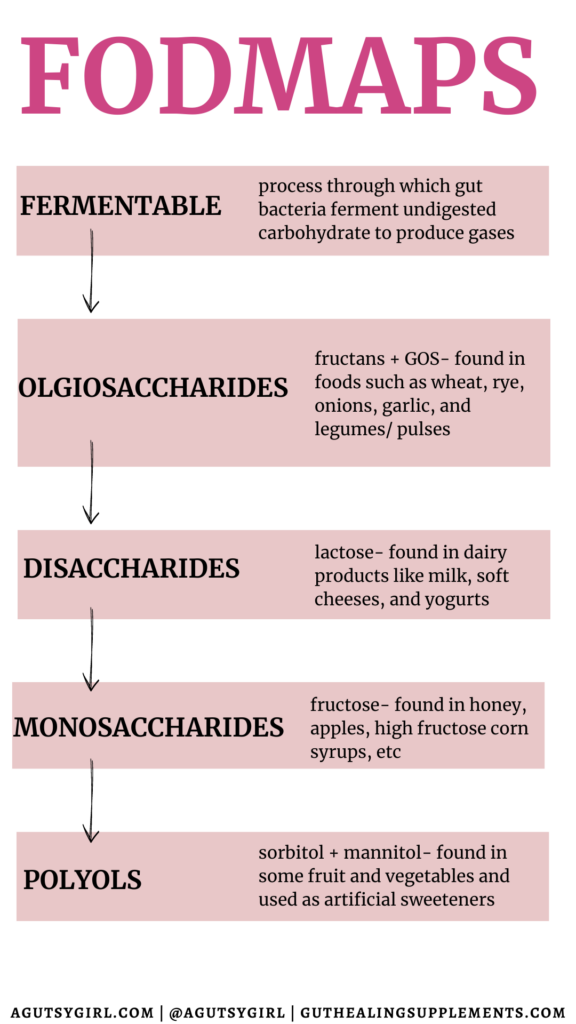 So because I have done the diet, had (and healed) SIBO, and produced this e-book, I'm constantly being asked for my thoughts around,
Should I do the low-FODMAP diet?
Here you go.
Should I Do the Low-FODMAP Diet
Click HERE to save this post for later.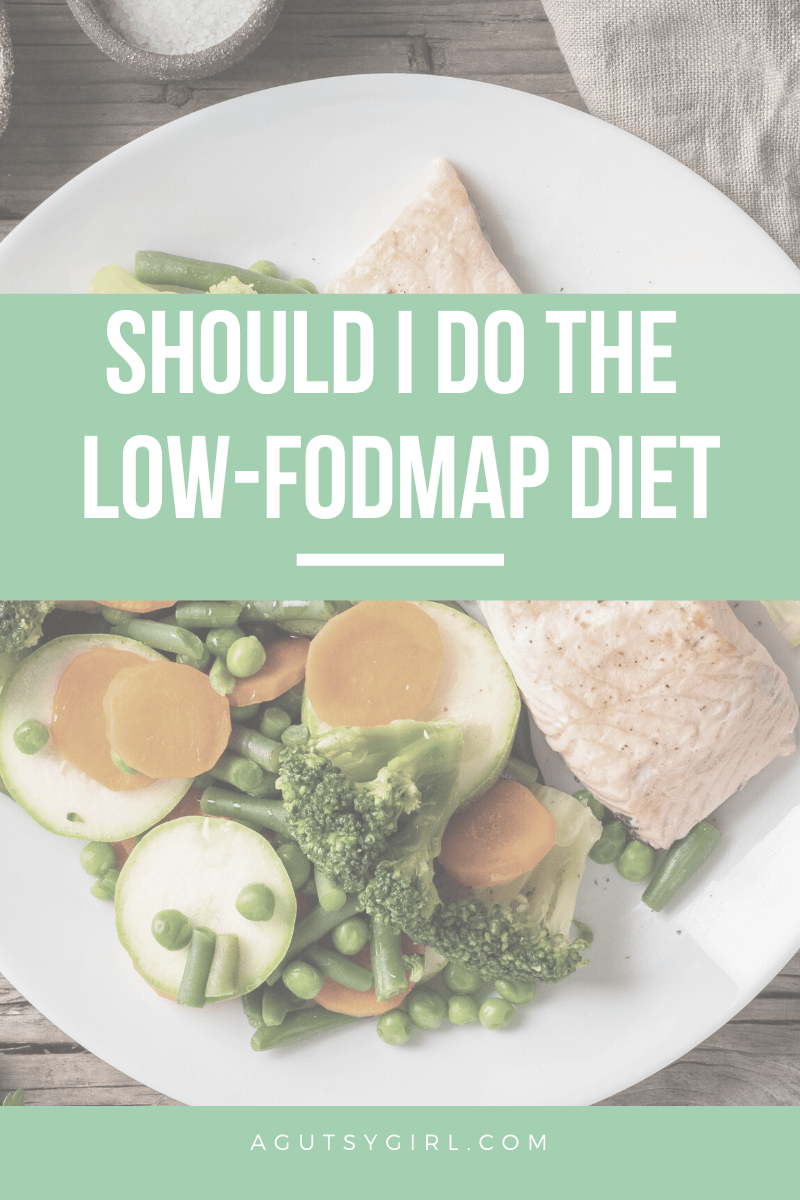 Now remember, when I am giving low-FODMAP diet pros and cons, these are almost purely opinion-based.
Yes, there is research both for and against my thoughts, but I believe each one of my statements are highly accurate.
After all, I was diagnosed with SIBO in 2014, have relapsed 5 times, and today am healed.
Take these for what they are worth to you.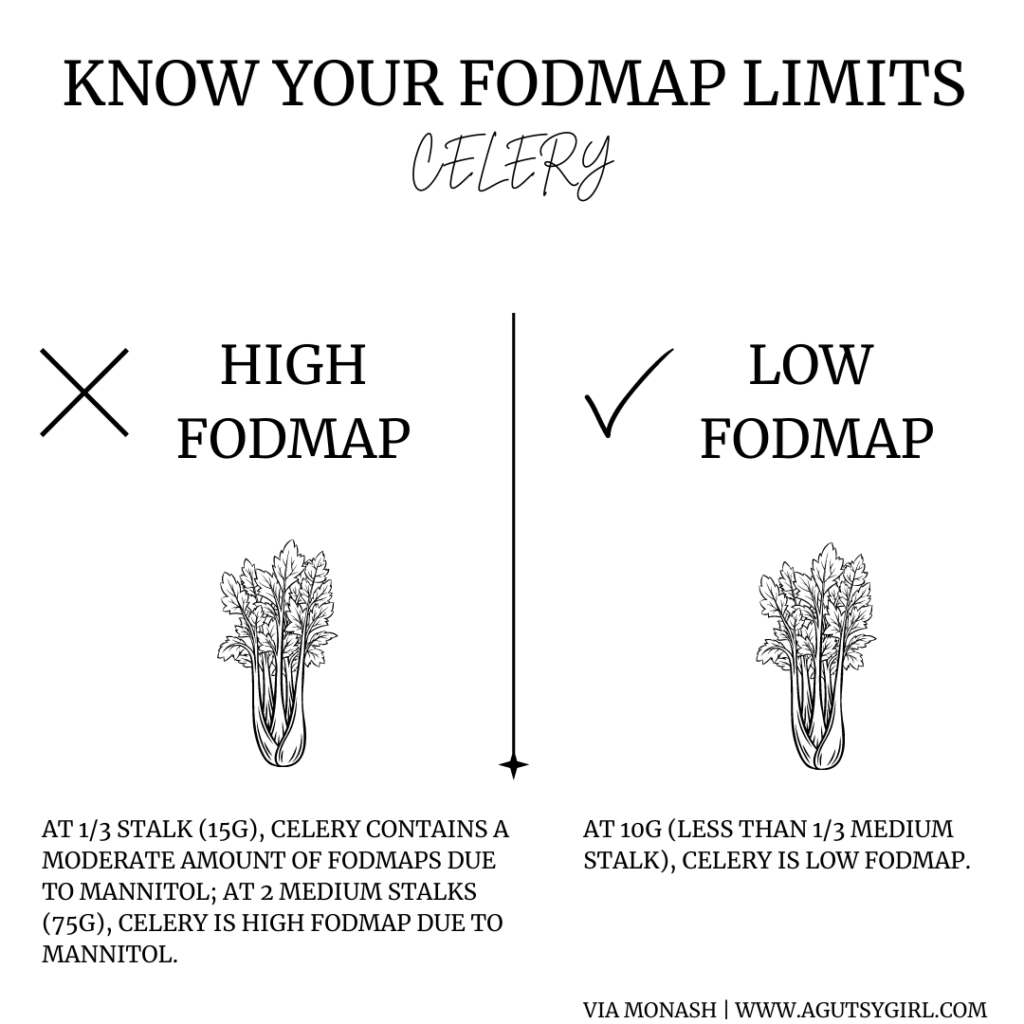 Low-FODMAP Diet Pros
You have been diagnosed with IBS and/or SIBO

The low FODMAP diet is part of the therapy for those with IBS and SIBO. Research has found that it reduces symptoms in up to 86% of people. (source)

You're strictly wanting to manage symptoms

As noted above, the diet is intended to "reduce symptoms." If you're looking to manage the symptoms for any specific short-term reason (i.e. a big event where you can't afford to be sick and miserable), then go for low-FO 🙂

It can be reasonable

When people confuse low and NO-FODMAP, problems are more likely to erupt.For example: 1 teaspoon of agave syrup is low-FODMAP, but 1 Tablespoon is high-FODMAP. If you enjoy agave, use 1 teaspoon, and then move on, it's reasonable. There are 310 graphics like this one in Reasonable SIBO to help you.

It's just part of an elimination diet

If you've never (or hardly) done any dieting, but have been feeling miserable, knowing if you react to FODMAP foods could be useful. Choosing to remove them in your elimination diet might help lead you to answers; the start of your journey. But remember, if it's part of an elimination diet, you must use a food journal to help you understand exactly what's going on.