Funny that I'm going to show you how to drink or eat more Green Tea today considering the fact that I hate Green Tea. There, I said it. I've never liked it, despite massive attempts in tricking my brain and tummy to love it.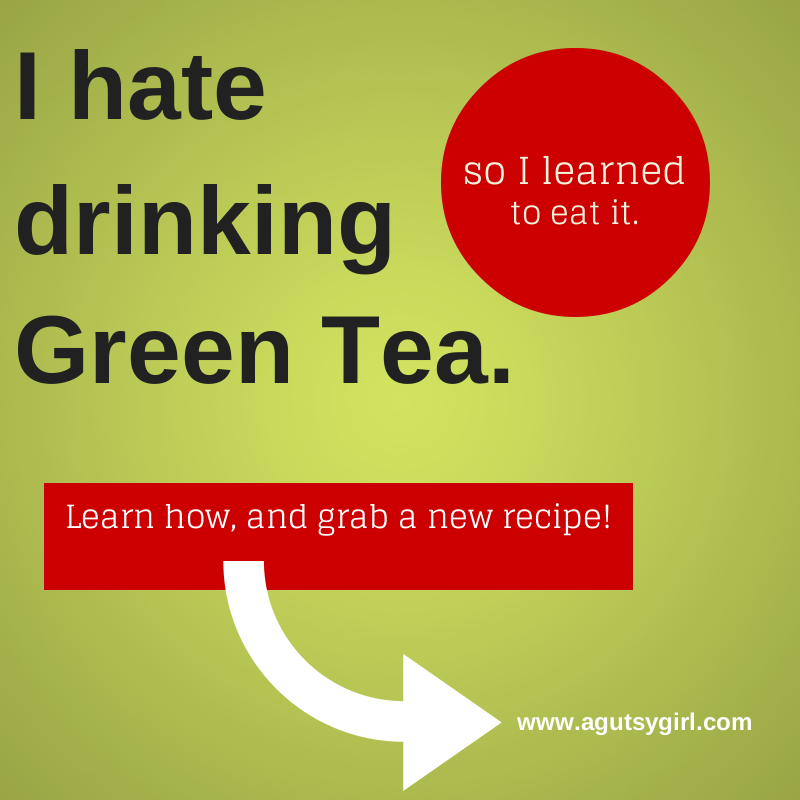 Know someone else who hates Green Tea, but wants to benefit from it? Click HERE to share it on Facebook.
But alas, I don't love Green Tea.
Side note: In my world, there is and never will be a "Green-Tea-instead of-coffee-replacement." Ever.
I've heard from many of you that you don't enjoy it either. So I'm not alone.
And yet, it's undeniable; Green Tea is good for us. Green Tea is one of the World's Healthiest Foods, and Green Tea provides everything from beauty buffers to medical benefits, fat busters and more.
I've made Baked Chicken Drummies and Mini Pumpkin-Chai Muffins using Chai Tea. Both recipes rocked.
It hit me one day that with Green Tea I could re-create this eating vs. drinking notion.
So I found a few great recipes that did the same:
How to Drink or Eat More Green Tea
Click HERE to save this post for later.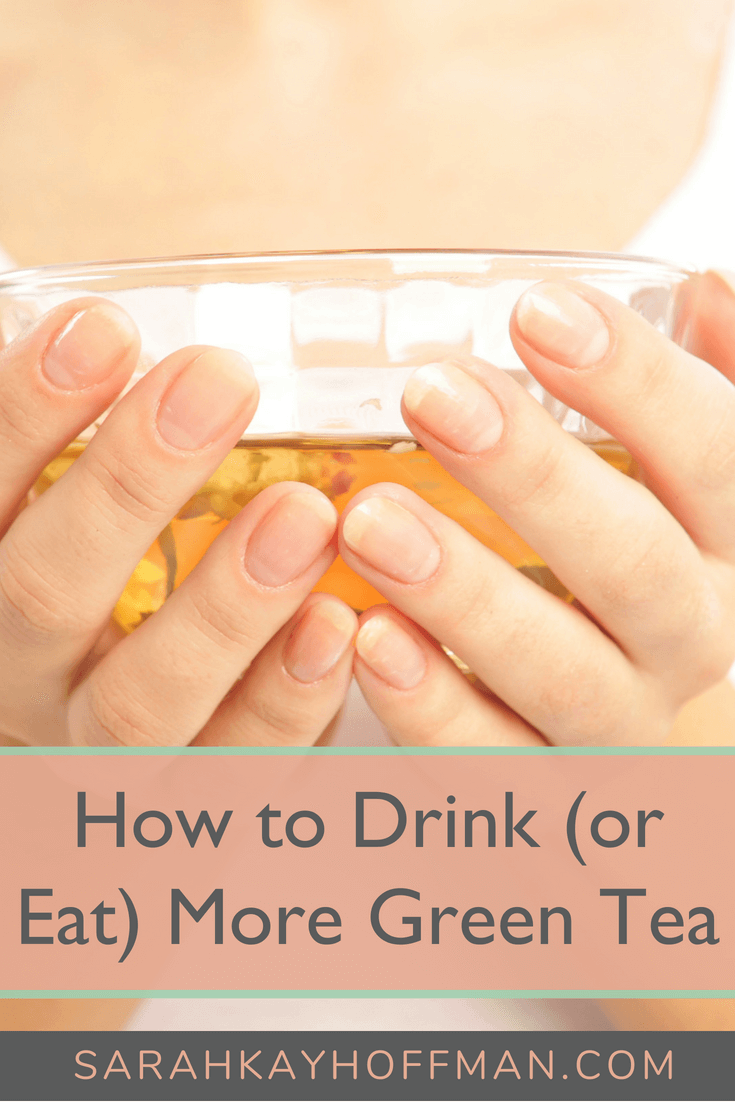 I realized that you don't need a fancy recipe to eat more Green Tea.
The secret? Wherever you would normally use water, use Green Tea instead.
Let me help illustrate this a little better with a recipe!
Green Tea Pomegranate JELLO
Click HERE to save this recipe for later.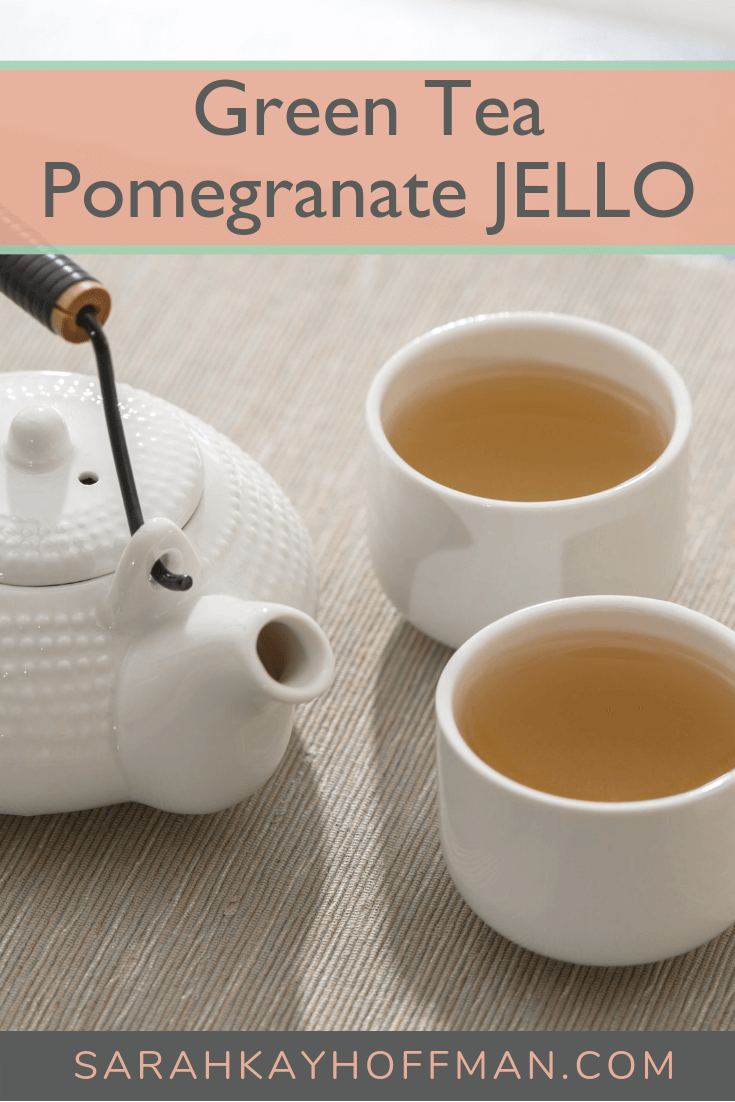 Ingredients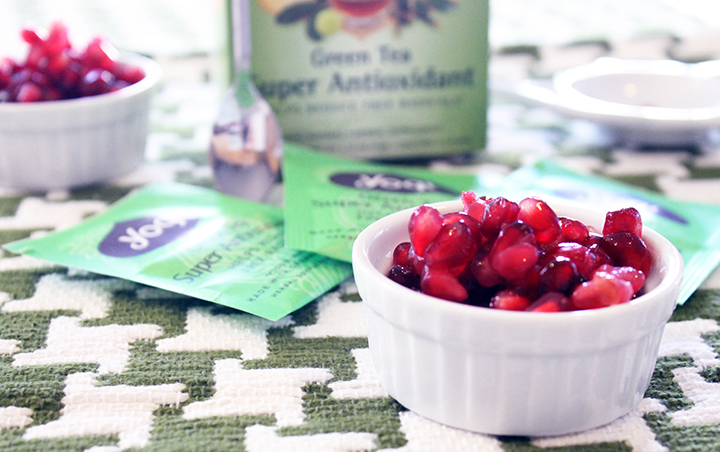 In a small pan, bring your water to a boil. Turn off heat and place your tea bags in the pan. Let it simmer for about 3-5 minutes.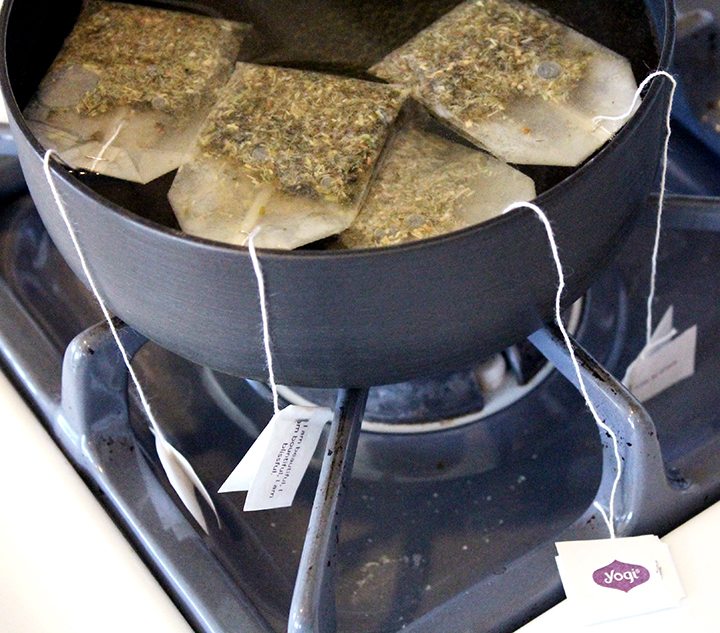 Meanwhile, place 1 3/4 c. Kombucha in a container. If you hate Kombucha, you can just use cold water as a replacement.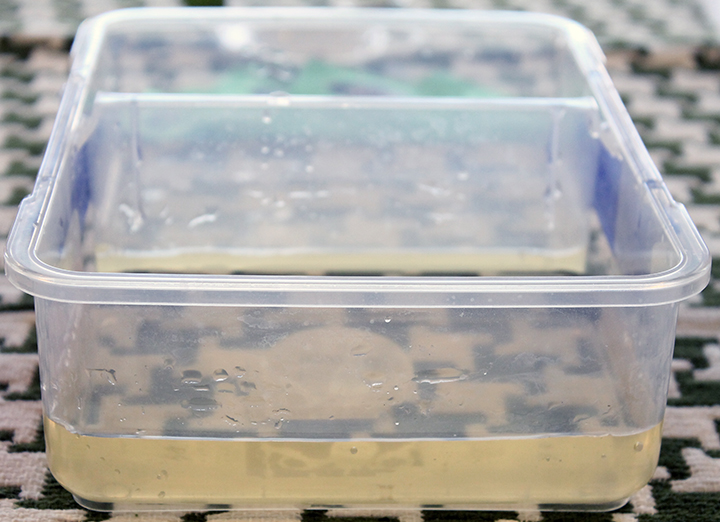 Yes, my container has two compartments. I make a lot, all at once. I'm not kidding when I say I eat this like it's going out of style.
Grab the gelatin. (pssst -> this gelatin has only 25 calories per Tbsp, while providing 6g of protein and a ton of gut healing benefits.)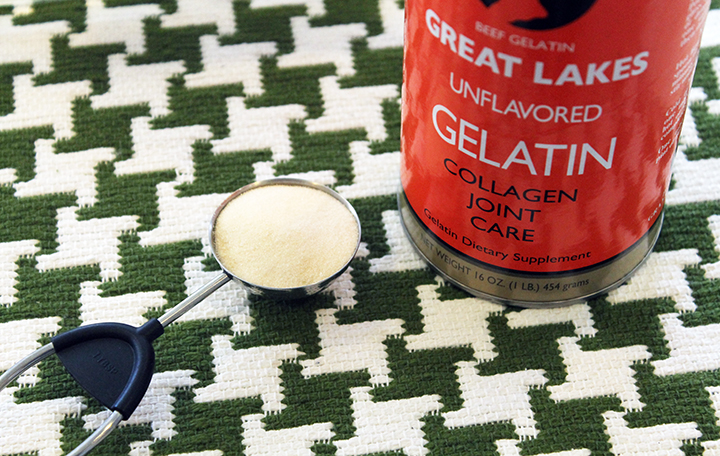 Place gelatin in Kombucha, and stir until completely dissolved. (On the left is the mixture with the gelatin. It gets thick; really thick.)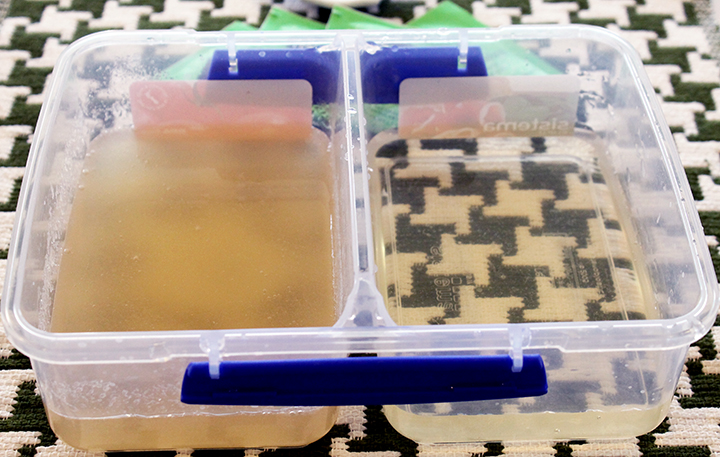 Drop in your pomegranate seeds, and once the Green Tea has brewed, pour in 1.5 cups of it. Stir again. Place in fridge for at least 6 hours.
And that's it!
Oh but wait, you want something even tastier?
Prepare a ginormous bowl of it daily. Here is what I do:
Green Tea JELLO + banana (make sure it's extra ripe!) + light coconut milk.
I'm serious….this stuff is awesome!
I am eating way more Green Tea than ever before.
And the best part?
I don't even know it.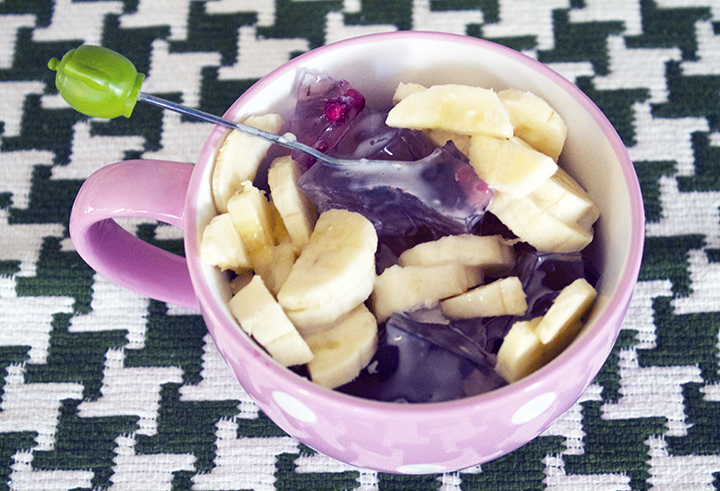 Xox,
SKH
Let your Twitter friends know that you've never been a fan of Green Tea…..until today:)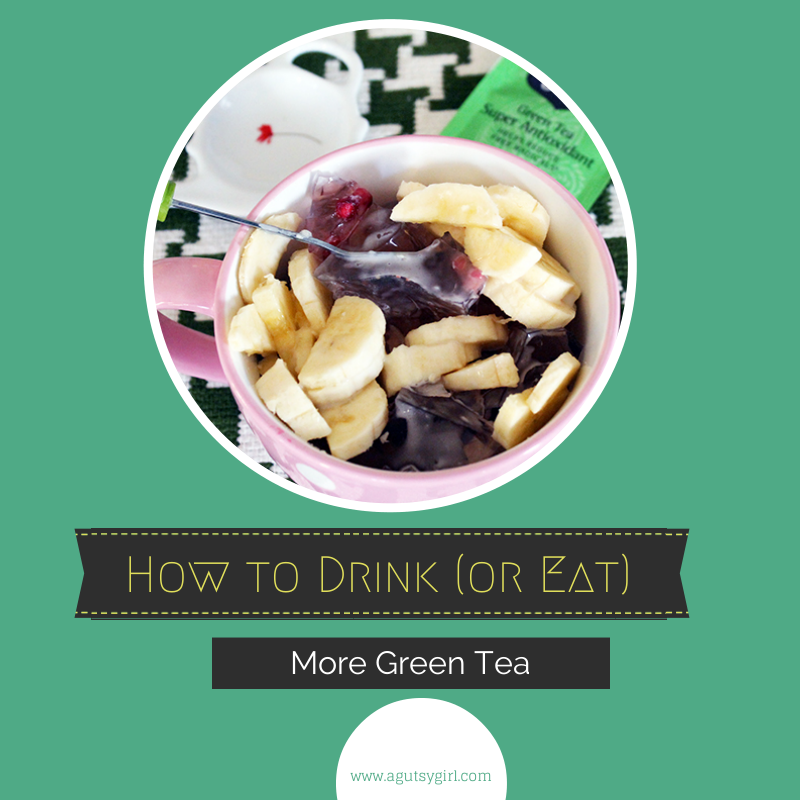 You will heal. I will help.