Feeling overwhelmed with starting your gut healing journey?
You've come to the right place today.
It finally hit me. Whenever someone is starting their gut healing journey, A Gutsy Girl is a great starting place.
Here is an example of a question I get on a weekly basis,
Hi! I'm a fairly new follower, recently diagnosed with SIBO. Which one of your ebooks would you recommend? I'm not sure whether to get A Gutsy Girl's Master Resource or The Gutsy Girl's Bible?
And yes, that's a question I got a few days ago via the Instagram DM's.
Starting Your Gut Healing Journey
Click HERE to save this post for later.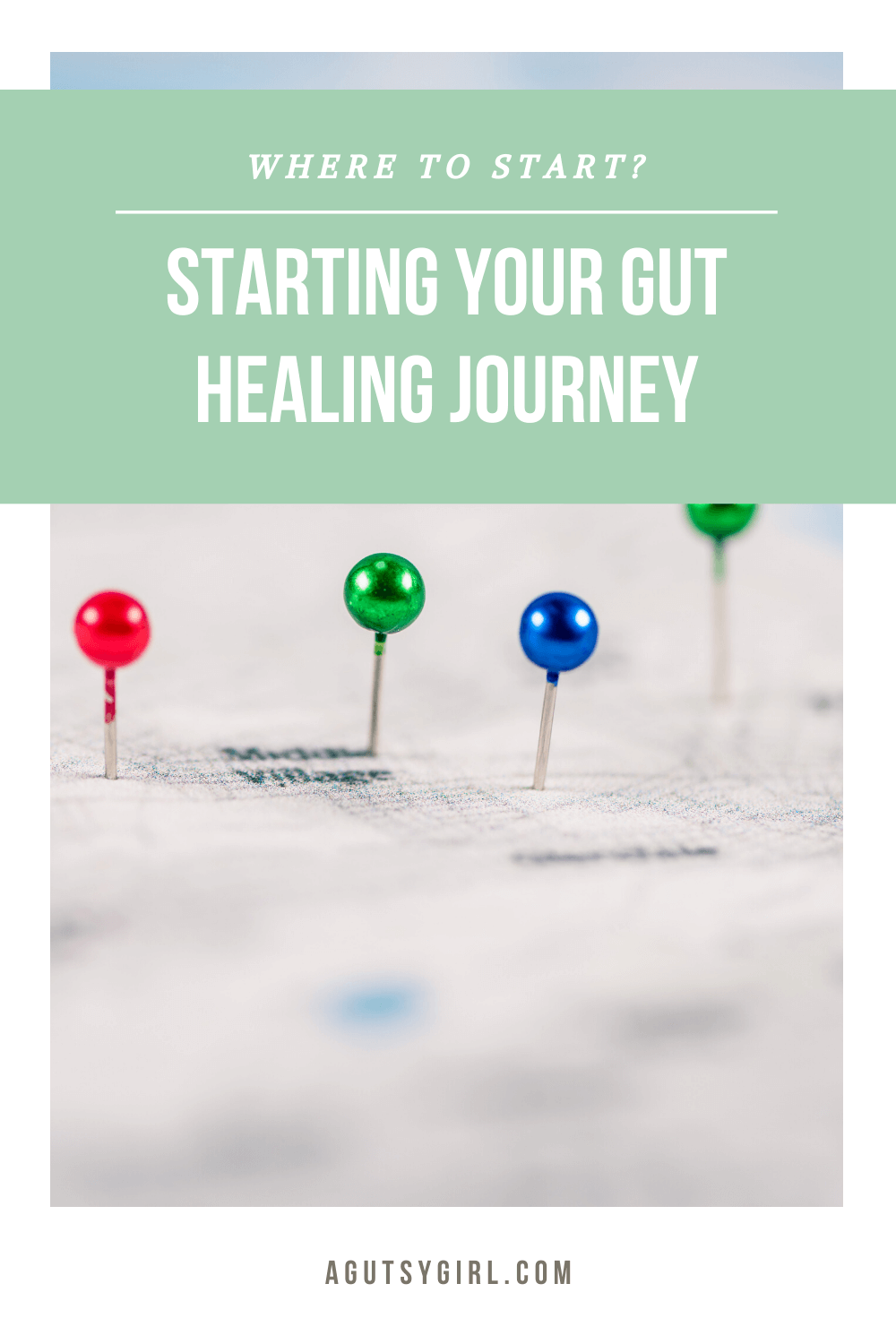 It's so hard when you are first starting out. You have no clue where to go. And to top it off, everyone is telling you something different. In other words, you are completely overwhelmed.
I, too, have been in your shoes. And because of this, many years ago I started creating resources for the gut healing community to help reduce some of this overwhelm.
Today, I have countless resources. But because there are countless, it can be hard to navigate where to start and why.
So I finally put together a spreadsheet to break it all down for you.
Where to Start Healing Your Gut?
Click HERE for full access to my e-book/book/course guide.
It looks like this.

And I will continue to update it as new information and resources surface.
All of the above information and more can easily be viewed and accessed HERE.
Of course there are other places you could start, for free, on this website.
Like,
You could even choose to start with the FREE 21-Day Gut Healing Inspiration Journey HERE.
But what the resources contained in the spreadsheet provide are far more detailed.
The resources are intended to help women (and/or women trying to navigate gut healing for their children) who are starting their gut healing journey.
If that's you, grab what you need and go at your own pace.
Questions? Feel free to contact us HERE and/or leave a comment on this post.

Xox,
SKH
You will heal. I will help.