What do you think about homemade fall granola? How about a slow cooked, gluten-free homemade fall granola?
I have it for you today because we have entered fall….it's fall recipe time!
Many packaged granolas contain gluten or other additives. By the time I'm done reading their labels, quite honestly I'm exhausted.
My homemade granola recipe was not born because I'm so clever. No, it was born because I follow an amazing blog called, "A Year of Slow Cooking." Recently, she posted this recipe: Slow Cooker Pumpkin Granola.
My recipe is simply an adaptation of that phenomenal one. Therefore, many (not all) of the ingredients are the same. I changed mine up some, but you could use hers or mine or a combination of them both.
Slow Cooked, Gluten-Free Homemade Fall Granola
Click HERE to save this recipe for later.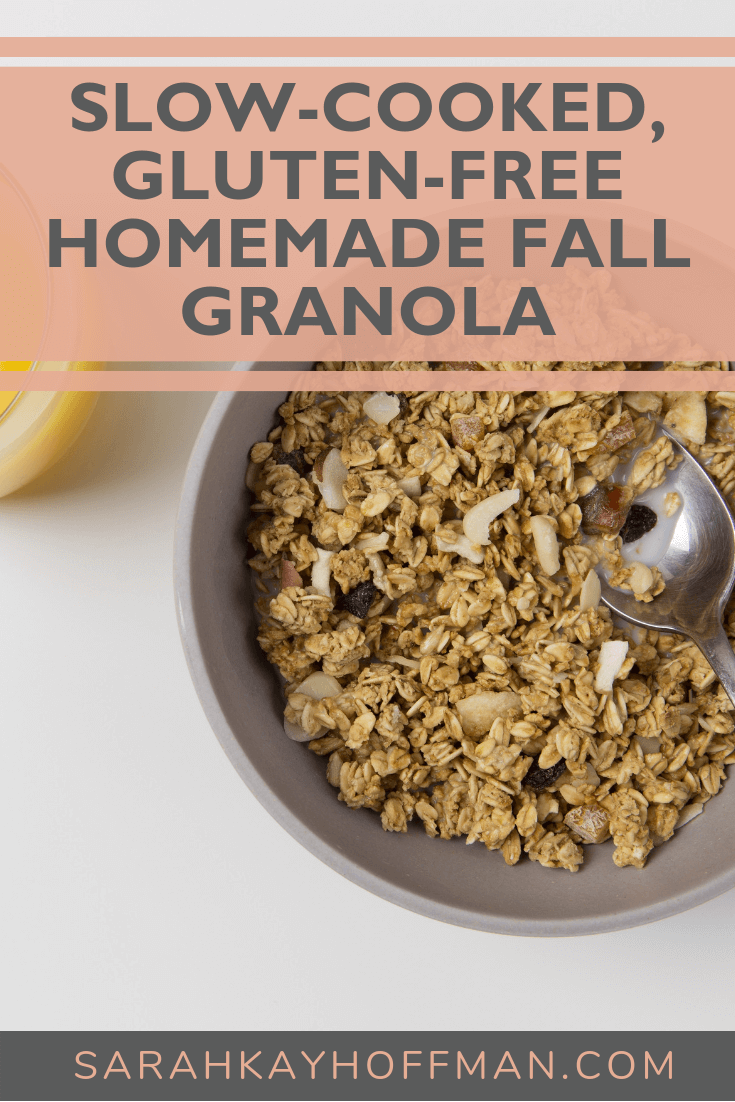 Slow Cooked, Gluten-Free Homemade Fall Granola
Author:
Sarah Kay Hoffman
Prep time:
Cook time:
Total time:
Easy to make slow cooked, gluten-free homemade fall granola.
Instructions
Mix together in a mixing bowl all ingredients except for the raisins and coconut.
Place half of the mixture in one slow cooker, and the other half in another slow cooker.
Cook on high for about 4 hours, making sure to stir every 30 minutes or so.
During the last hour, place the raisins in one slow cooker and the coconut in another slow cooker.
Place on a paper towel to cool completely.
Notes
If you are not crazy like me with multiple slow cookers, you can just do this in one big slow cooker, adding the raisins/coconut (or one or the other) during that last hour together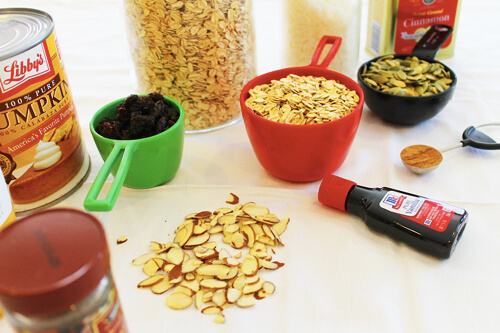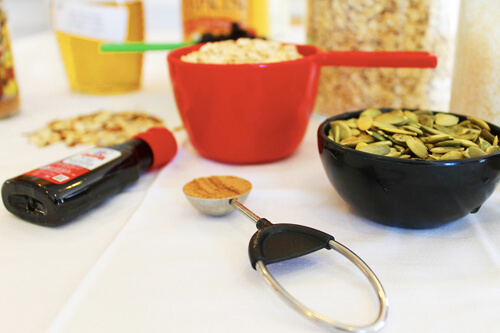 Like Steph mentions, "The honey will be gloppy— just stir the best you can." <- Also, you can add even more honey if you want it even sweeter. The first time I made the batch, I only used 1/4 cup. Ryan thought 3/4 cup would be even better. I'd gather he might even like it at a whole cup+.

This is the raisin/granola mixture.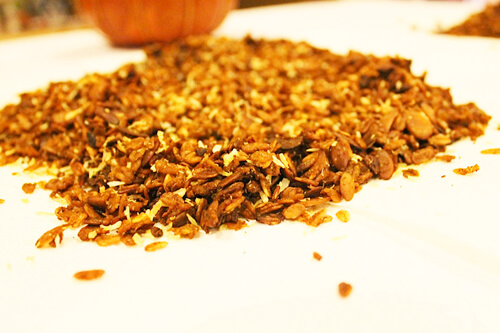 And this is the coconut/granola mixture.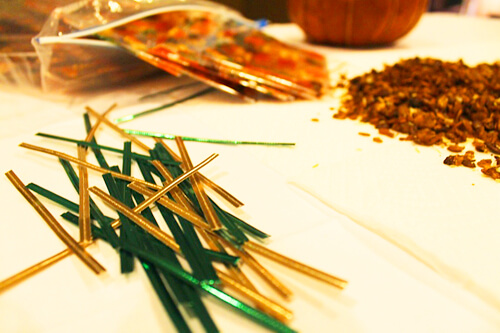 I have the best sister-in-law. Ever. For our wedding, we did a candy bar and since our wedding was in the fall, we had these bags with twisties for people to put their candy in. Kelly (my SIL) sourced them for me. She sourced so many that we still, almost 4 years later, have leftover bags in our house. But I love it. They are great little reminders to me of the best day of my life.
Bonus: a perfect treat for children and as a dessert topping.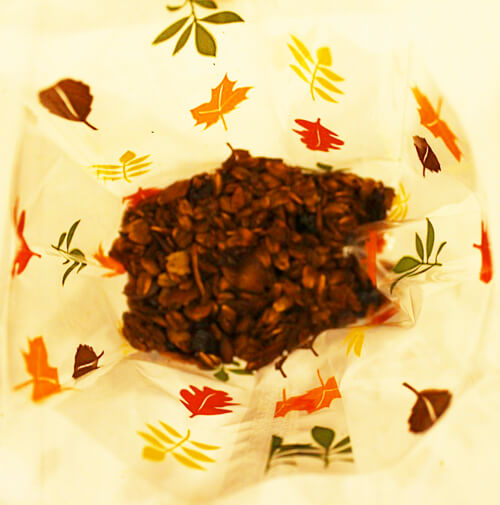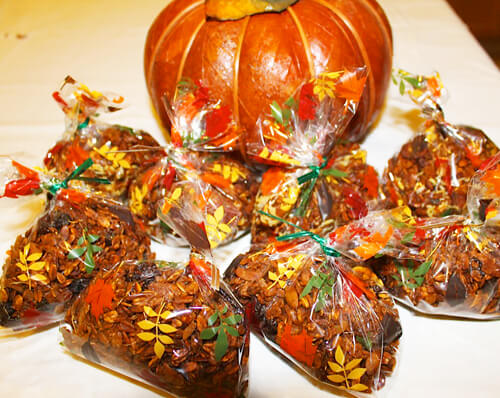 Go ahead….time to enjoy. Dig in!
Xox,
SKH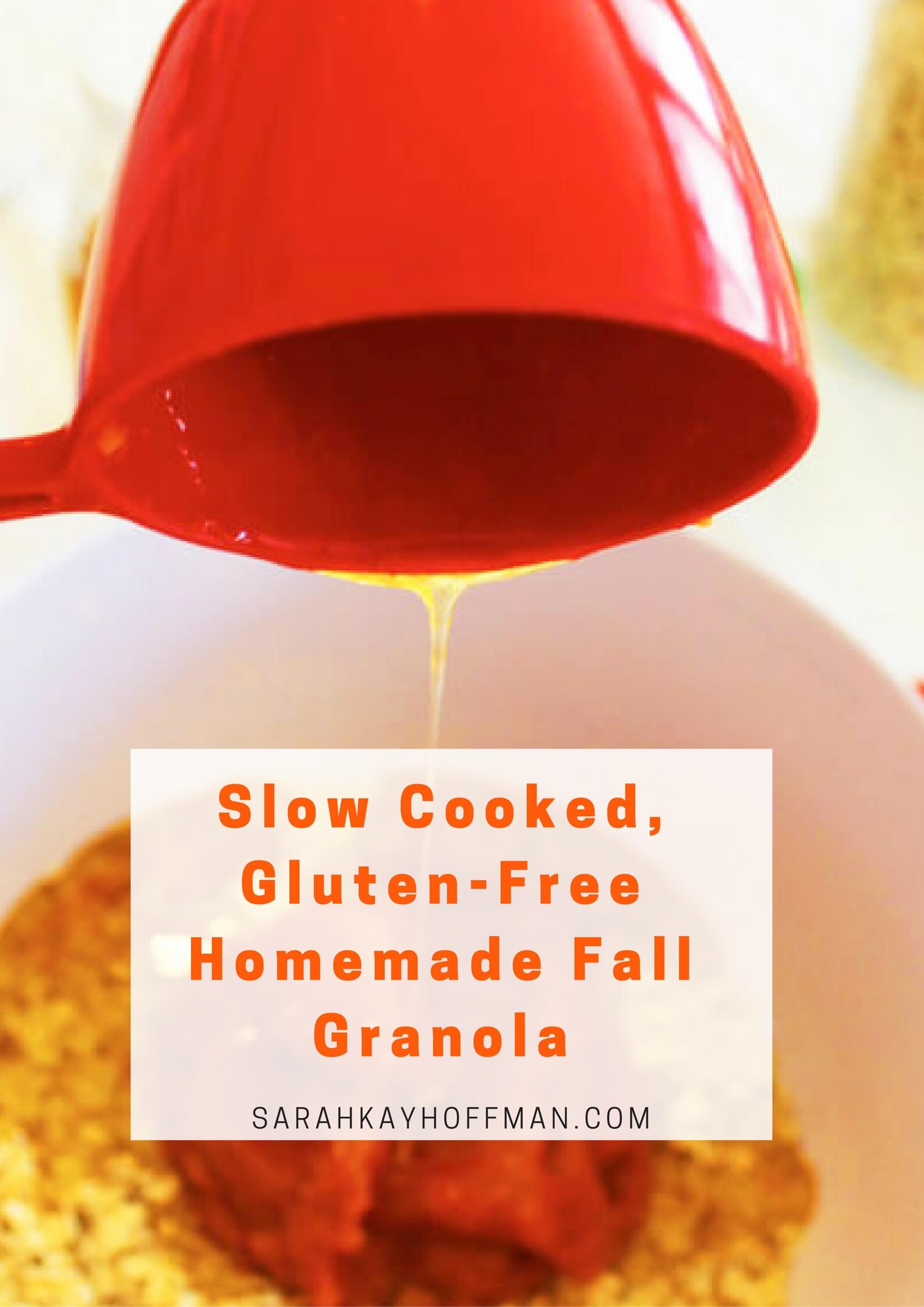 You will heal. I will help.