Good things happen, all around, when we learn to breathe deep.
In for four, out for five. Oxygen's good; breathing keeps you alive.
Take a deep breath. No, really…we're talking about the deep breath today!
During one of my last Institute for Integrative Nutrition lectures, I learned all about the art of breathing from Andrew Weil.
A Simple Breathing Exercise
Click HERE to save this for later.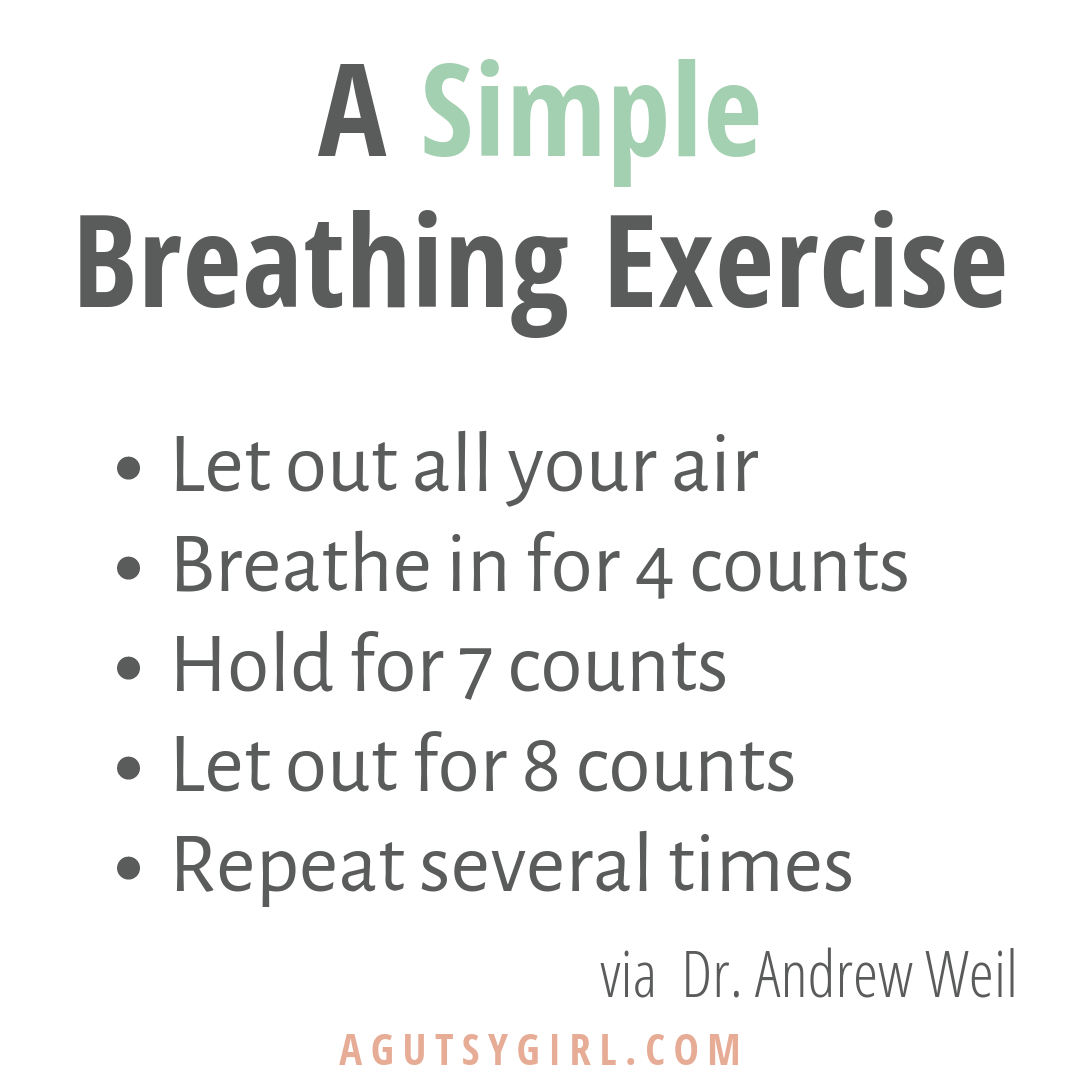 He had us do a deep breathing exercise with him that went like this:
Let out all your air
Breathe in for 4 counts
Hold for 7 counts
Let out for 8 counts
Repeat several times
And when it was over, I was so calm. I found myself relaxed, at peace and yet ready to find a new energy to carry me through the rest of the day.
Have you ever experienced that with deep breathing?!
Speaking of Dr. Andrew Weil, in case you care to know, here are 3 more things I learned from him/his quotes during that lecture:
"We do not have a healthcare system in this country. We have a disease-prevention system."
He told us that during MEDICAL SCHOOL, they only spent 30 minutes on nutrition. <— wow, wow, wow, wow…you get it.
"The root problem of many GI disorders is that there is an imbalance of intrinsic motility of the gut."
Interested in another form of deep breathing? Try Belly Breathing:
Sit or lie flat in a comfortable position.
Put one hand on your belly just below your ribs and the other hand on your chest.
Take a deep breath in through your nose, and let your belly push your hand out. Your chest should not move.
Breathe out through pursed lips as if you were whistling. Feel the hand on your belly go in, and use it to push all the air out.
Do this breathing 3 to 10 times. Take your time with each breath.
Notice how you feel at the end of the exercise.
Breathe Deep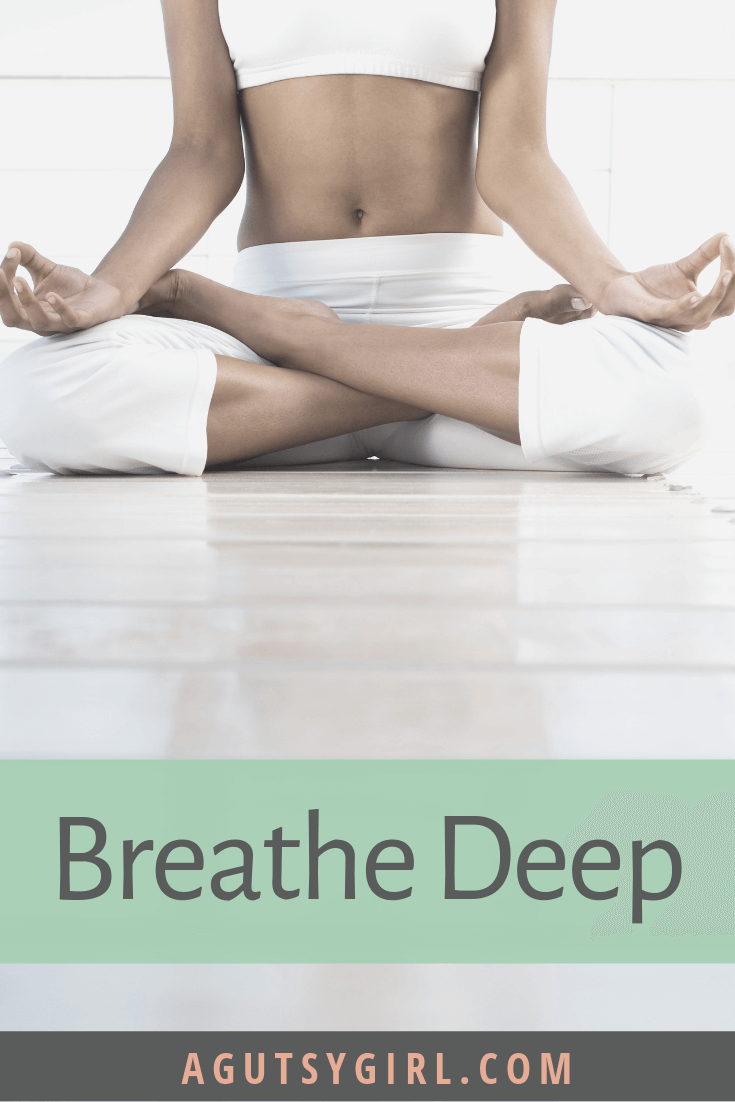 Besides the obvious that breathing deep helps with getting us grounding, why else would the Gutsy girl's community focus on deep breathing?
Obviously it all comes back to the gut.
According to Loyola Medicine, when breathing is more rapid, you feel a knot in your stomach. The body is getting ready to fight or flight, even before the mind has time to think.
The "fight or flight" response causes blood to move from the gut to the larger muscles, which interferes with digestion, weakens the immune system and increases inflammation. These changes don't last long, and in the short term they are not harmful and may even be helpful, but when they happen again and again over time, they can hurt your health.
Additionally, breathing deep helps stimulate the Vagus Nerve, which is a whole separate conversation. Click HERE to read all about Vagus Nerve Stimulation now.
Or go on a FREE 21-Day Gut Healing Inspiration Journey with me by clicking HERE.
Do you breathe deep? Have another technique for deep breathing that I did not mention here? Share it in the comments below.
Xox,
SKH