You're so going to fall in love with my new Flatbread Basil Baked Chicken with Red Palm Oil Sandwich because it was made with you in mind.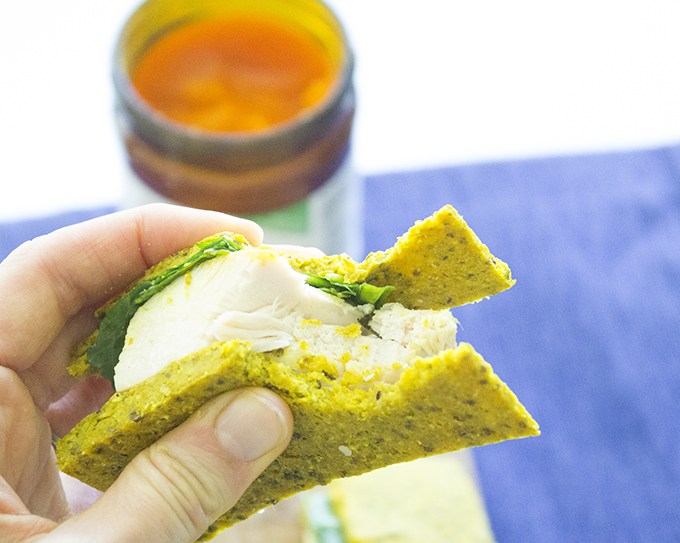 There are no breads on the market that I can currently eat.
Even the "Paleo" ones use egg whites, and they are, sadly, not allowed at this moment (p.s. I did create an AIP Bread recipe that does not use eggs). (Oh, but wait…I thought egg whites were so good for the gut because they have almost zero calories and no fat and are "so healthy." Sigh. If I had a nickel….gut healing is not a diet.)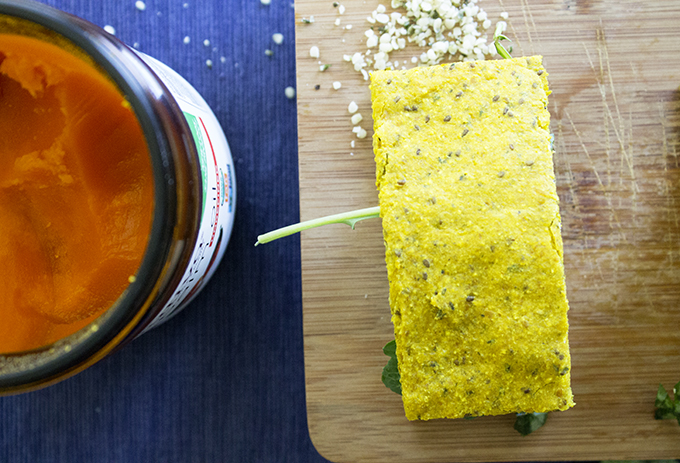 I could sit and drown in the heartache of lack of food options, but I have chosen a different way around it all.
It's called….
Figuring it out, not moping.
And guess what? It's not easy. It never has been. It never will be.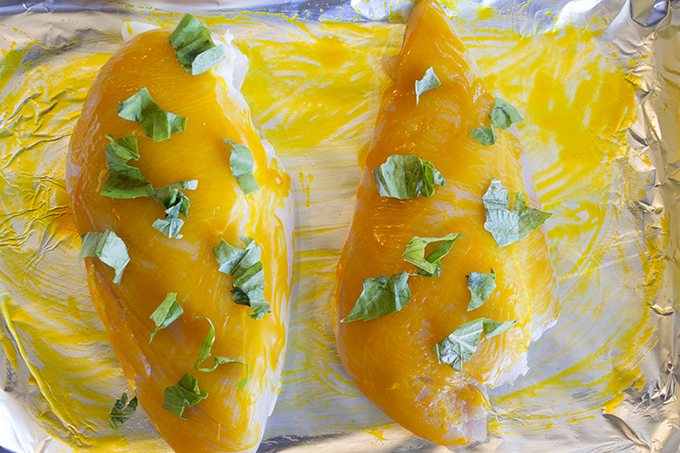 I recently remembered the days when I would go to nasty fast-food joints or restaurants and get a grilled chicken sandwich because it was "so healthy."
Hardly.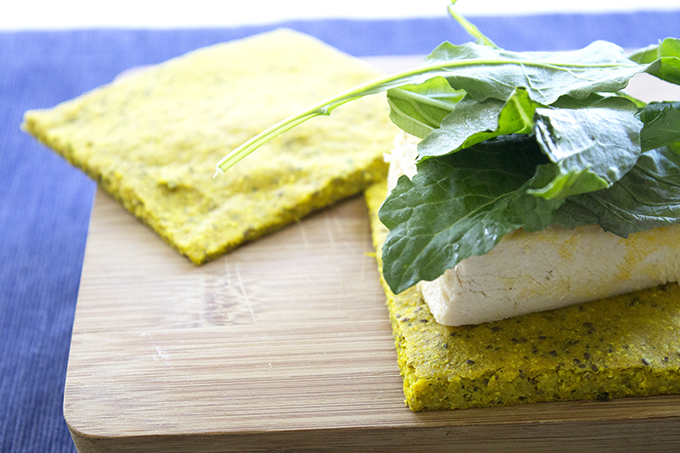 That's beside the point.
But then I started craving a version of that chicken sandwich.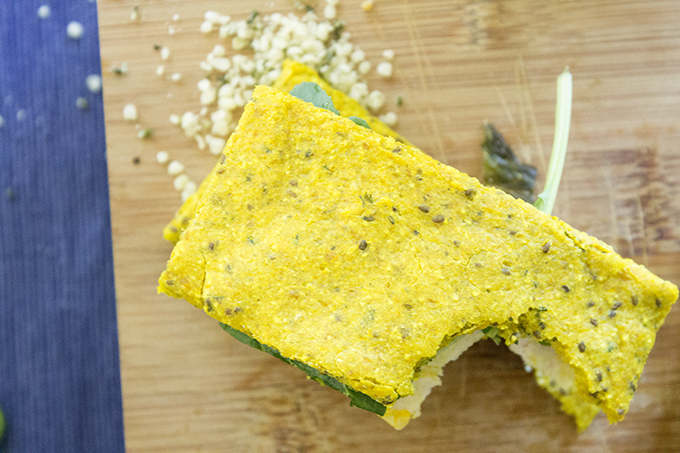 I put my thinking cap on and grabbed several of the best ingredients to make my own chicken sandwich.
And you can, too.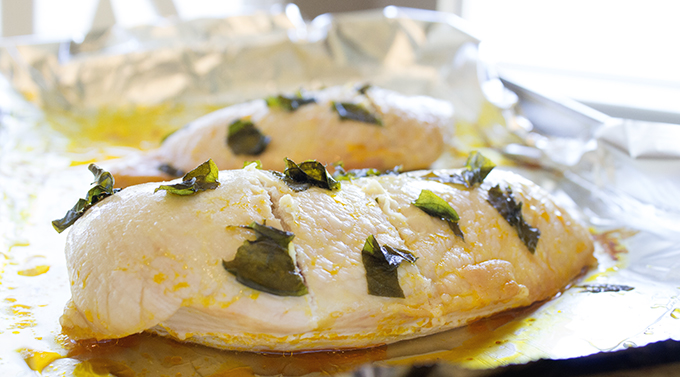 Flatbread Basil Baked Chicken with Red Palm Oil Sandwich
Click HERE to save this recipe for later.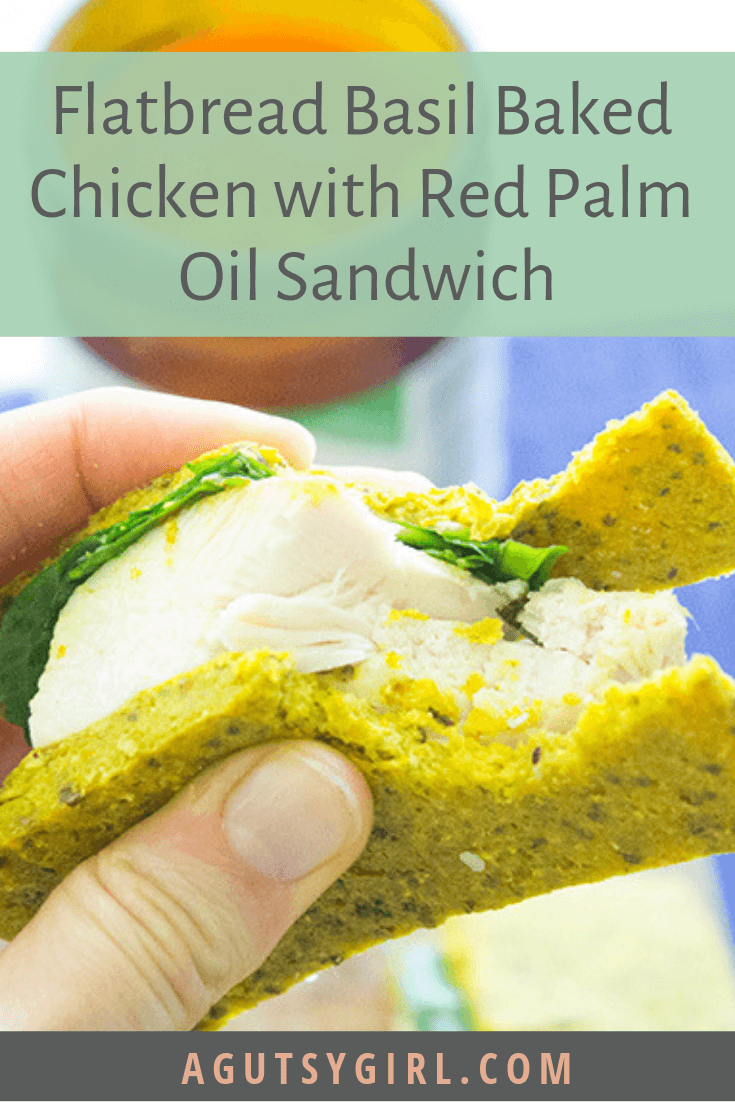 Flatbread Basil Baked Chicken with Red Palm Oil Sandwich
Author:
Sarah Kay Hoffman
Prep time:
Cook time:
Total time:
Instructions
Make Savory Hempseed Flatbread, and then...
Lower oven to 375 degrees.
Cover a small pan/baking sheet with tinfoil. (Or better yet, just cover it with with oil so you don't have to use the tinfoil.)
Melt the red palm oil.
Lightly brush the tinfoil with red palm oil.
Place chicken breasts on tinfoil, and brush liberally with melted red palm oil.
Cut basil into small pieces and place on top of chicken.
Bake for about 40 minutes.
Once both pieces are finished, simply place chicken in between two pieces of flatbread (or keep it as an open-faced sandwich). Add any extra greens, basil or sauce as desired.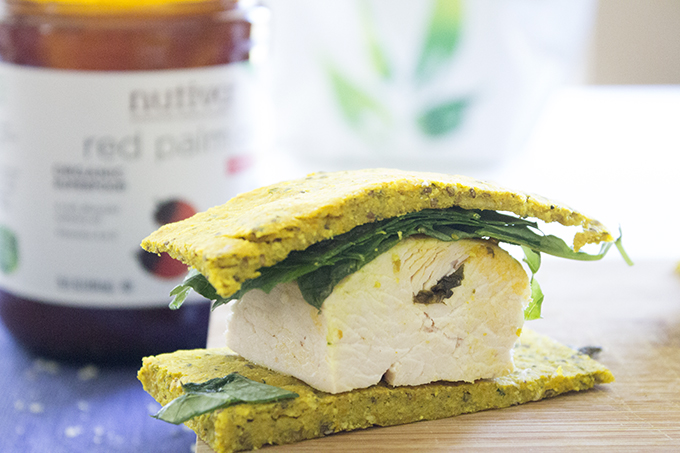 Enjoy!
Xox,
SKH
You will heal. I will help.