Ever wondered how everyone so (easily) makes homemade salad dressing and what the right vinaigrette ration actually is? 
Wonder no longer.
Let's learn today.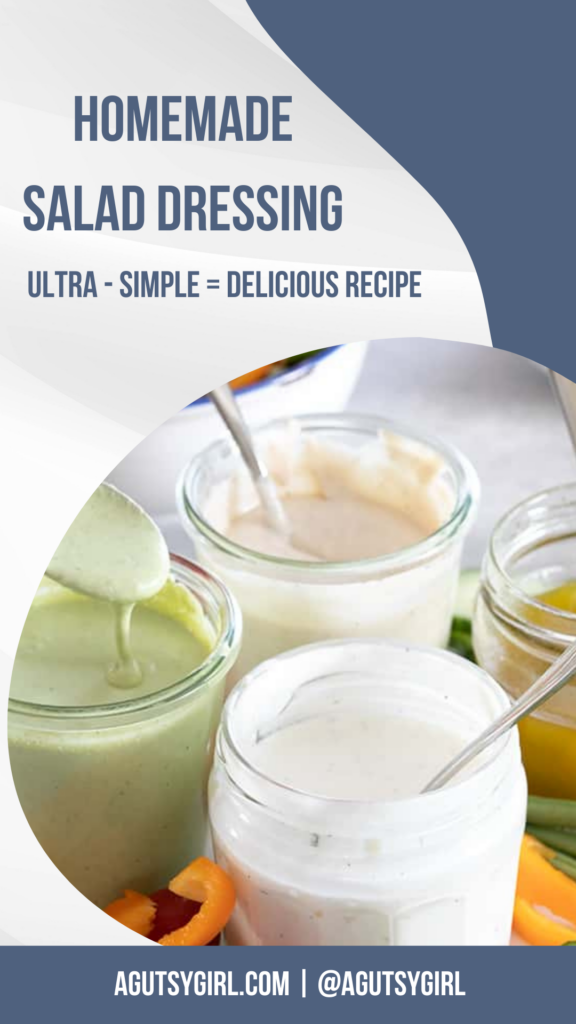 Packaged Salad Dressing
Packaged salad dressings are, for the most part, junk! They are filled with chemicals and preservatives you've likely never heard of.
Not to mention, many salad dressings have gluten in them. I used to just use olive oil on my salads until I started making my own homemade salad dressings. 
Included in these DIY dressings was this simple homemade salad dressing recipe.
I could have whipped up a more creative name, but there is no need to be fancy.
It's basic. And it's homemade. And yet, so, so good.
Homemade Salad Dressing
Click HERE to save this recipe for later.
Homemade Salad Dressing
Prep time:
Cook time:
Total time:
Ingredients
Bragg's Apple Cider Vinegar (1 part)
Olive oil (1 part)
cinnamon
honey
Instructions
Place all ingredients in a jar or blender, and mix until completely mixed together.
Vinaigrette Ratio
You know, it might seem odd that you can make a salad dressing with just 4 ingredients. But it's totally possible when it's homemade in the comfort of your own home.
You may have looked at the ingredient list and thought, "What does one part mean?"
It just means that whatever quantity of apple cider vinegar you use, you should also use the same quantity for the olive oil.
For example, when I make this recipe, it's usually always 1/2 cup apple cider vinegar and 1/2 cup olive oil. Want to make a larger batch? Great! Use 1 cup apple cider vinegar and 1 cup olive oil. 
Basically, it's just a 1-to-1.
Now, for many that might feel too vinegary.
In that case, just do a 2-to-1. So, 1/2 cup apple cider vinegar and 1 cup olive oil. You could always start there anyways, and then increase the apple cider vinegar if desired.
Cinnamon and Honey
As for the cinnamon and honey?
I didn't put a specific quantity because this is a total taste preference thing. But I can help a little to get you started.
Let's return to the 1/2 cup apple cider vinegar and 1/2 cup olive oil scenario. The way I would start adding in the cinnamon and honey is by using:
1 teaspoon cinnamon and
1 tablespoon honey
Then, blend all 4 ingredients together completely. Dip your finger in (because it's homemade and yours, right?!), test, and adjust accordingly. 
What is your favorite salad dressing?
If you enjoyed this post, you might also like:
Xox,
SKH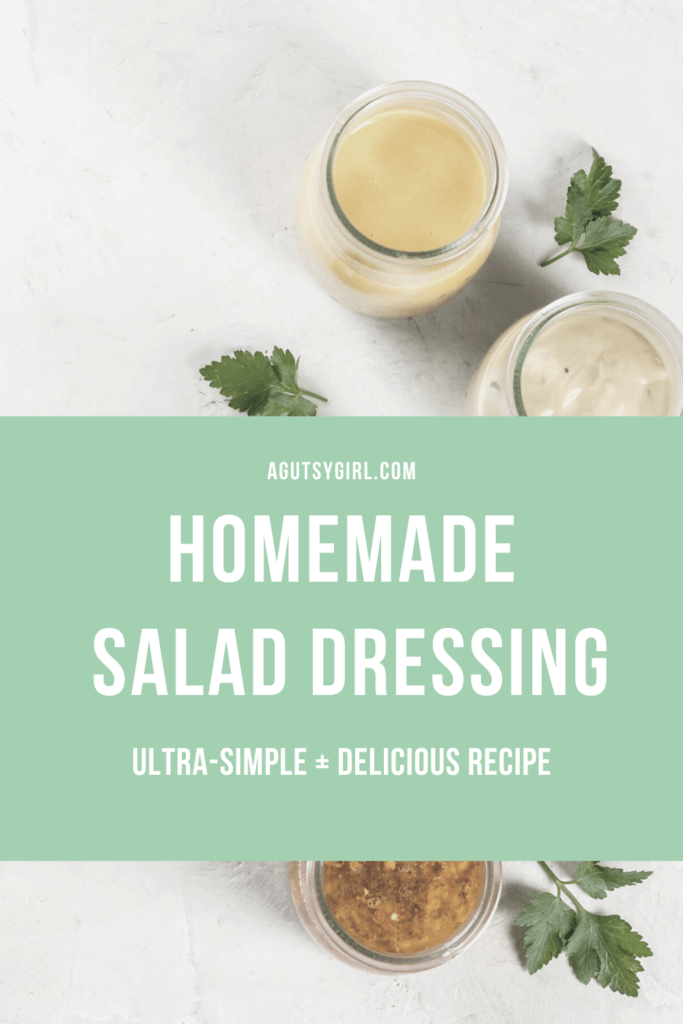 You will heal. I will help.