I stumbled upon this Paleo Coffee Popsicle Recipe by pure chance.
And now we are all going to benefit from it.
Whipped Coffee to Popsicles
I cannot stand wasting food. No, like I really cannot stand wasting food. Rarely do I let things go to waste. The options for "leftovers" include:
saving for later, a true leftover
giving to Georgie
turning it into something different, new, and edible
So after I made the Gut Healthy Whipped Coffee the other day, there was a little extra. I couldn't save it for later because it would not hold its form, and Georgie clearly could not have it.
There were two ideas that immediately popped into my head: coffee ice cubes or coffee popsicles. I chose the popsicles.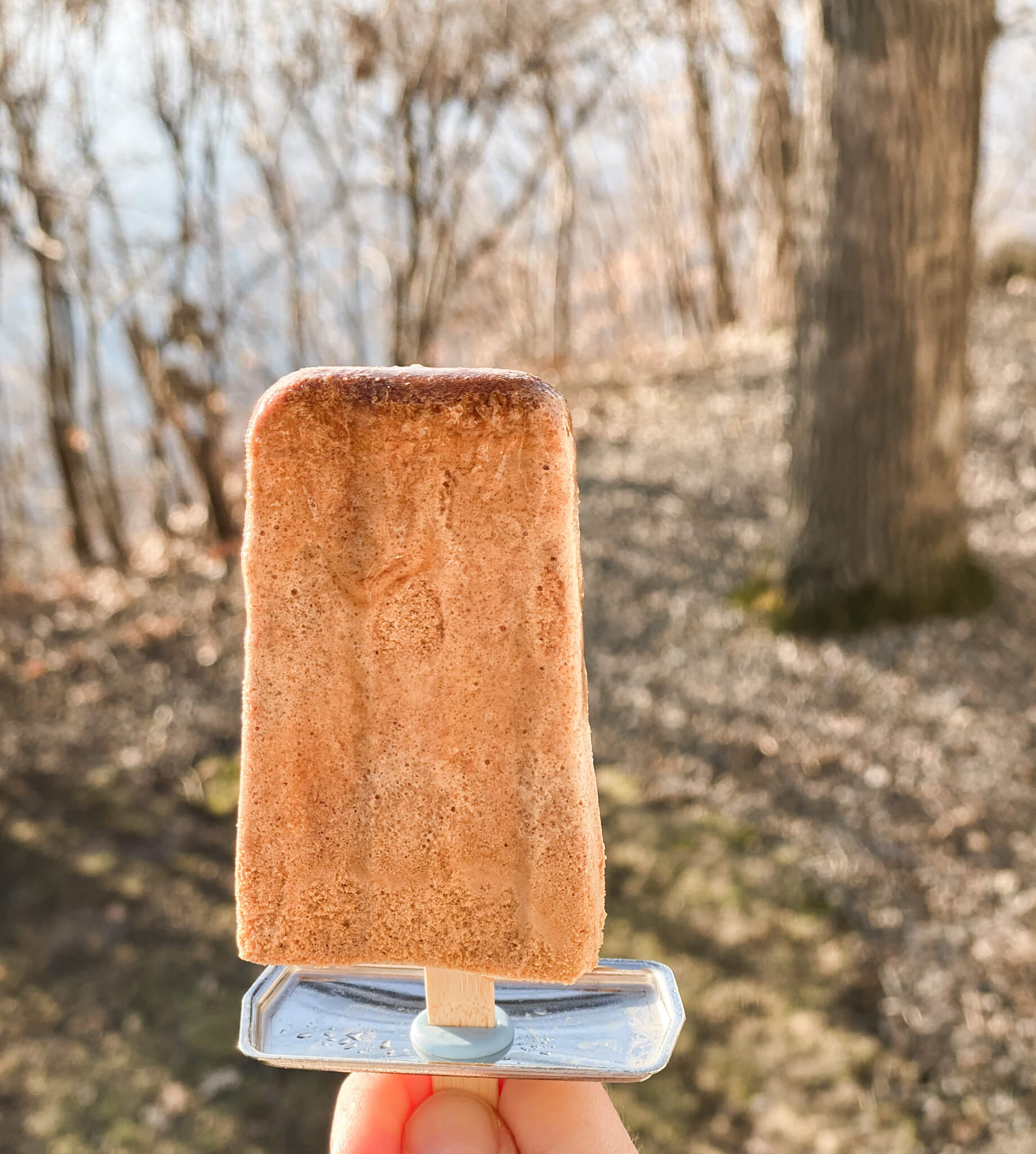 Best and most basic discovery I've made in a long time.
And here's why….
Do a simple Google search for 'Coffee Popsicles' and what most commonly pops up is to mix together brewed coffee, milk, and whatever else.
That's all fine and good, but if you want a rich, thick, and almost creamy coffee popsicle, I've discovered the secret.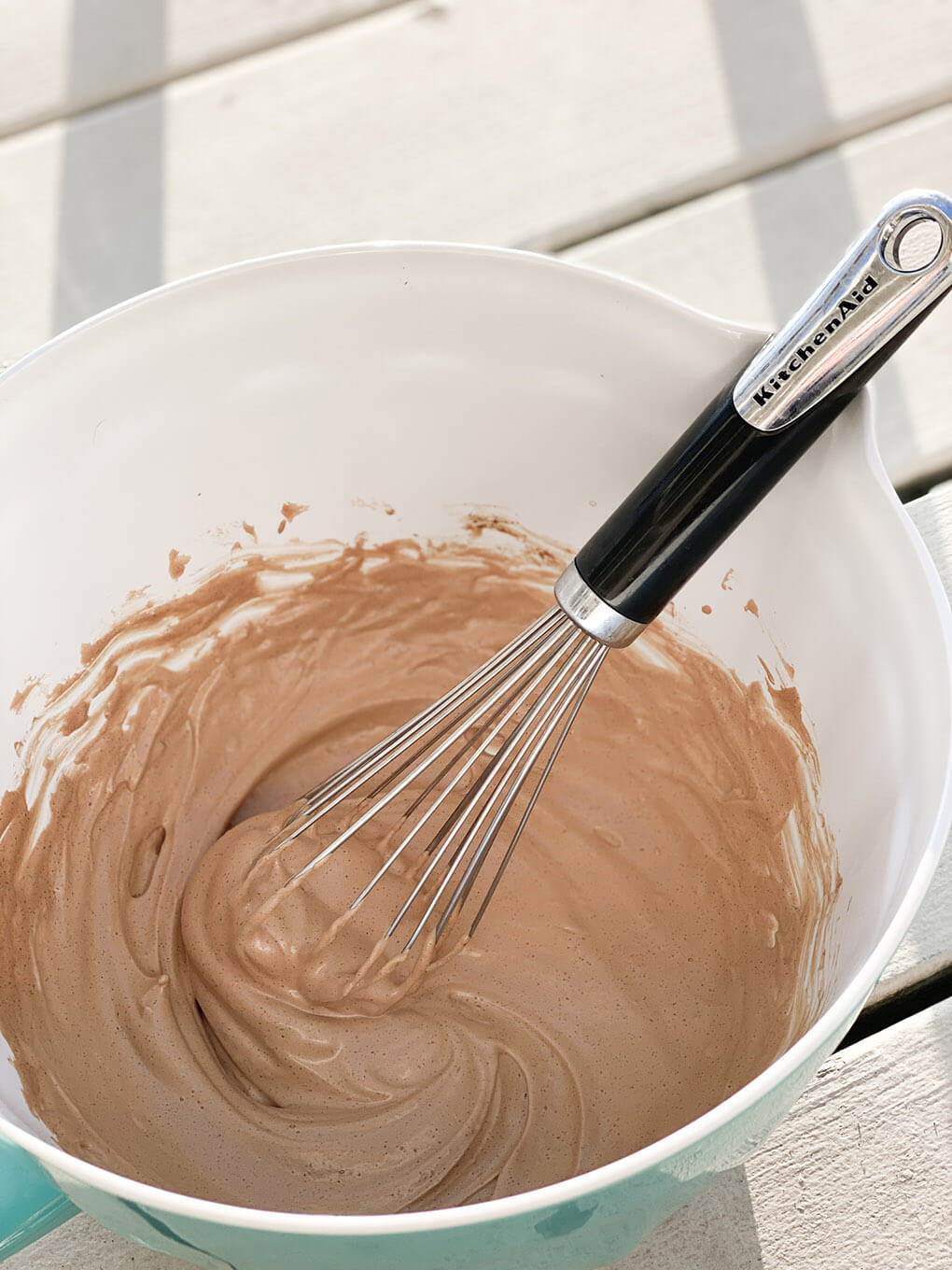 Paleo Coffee Popsicle
Click HERE to save this for later.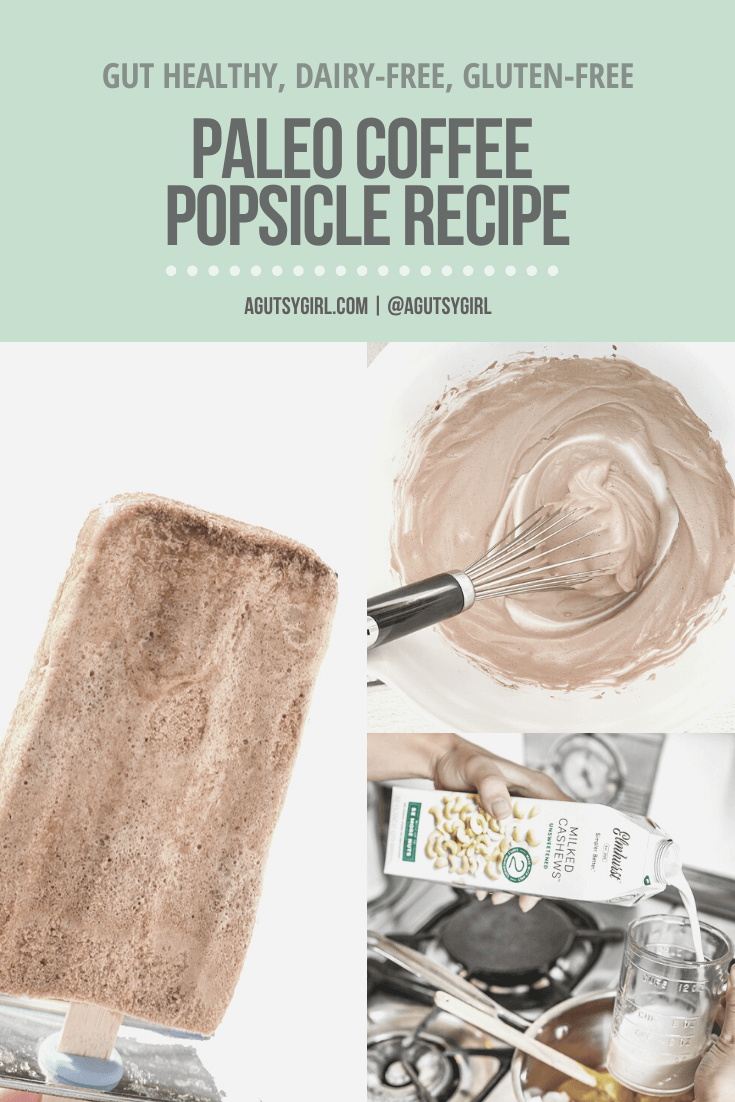 It all starts with the leftovers of that Gut Healthy Whipped Coffee.
Now, I'm going to be perfectly honest here. I didn't measure anything. And no, I didn't even go back to measure the second time I made them because it's truly not necessary.
What you need to make a Paleo Coffee Popsicle
leftover Gut Healthy Whipped Coffee
Popsicle molds (I used the same ones I used for the Coconut Kiwi Chia Popsicles and Vegan Donut Peach Rice Pudding Pops which are THESE)
a splash of the Elmhurst 1925 Unsweetened Cashew Milk, which was used for the original Whipped Coffee recipe
How to make a Paleo Coffee Popsicle Recipe
After you're done using the whip for that Whipped Coffee, get out a popsicle mold or two. I'm sure you're wondering, "Why only one or two?"
Well, because remember – I made these with the leftover Whipped Coffee "batter."
This summer I'm likely to make an entire batch of just Paleo Coffee Popsicles – they are that good.
Anyways, your bowl will look similar to this, give or take some.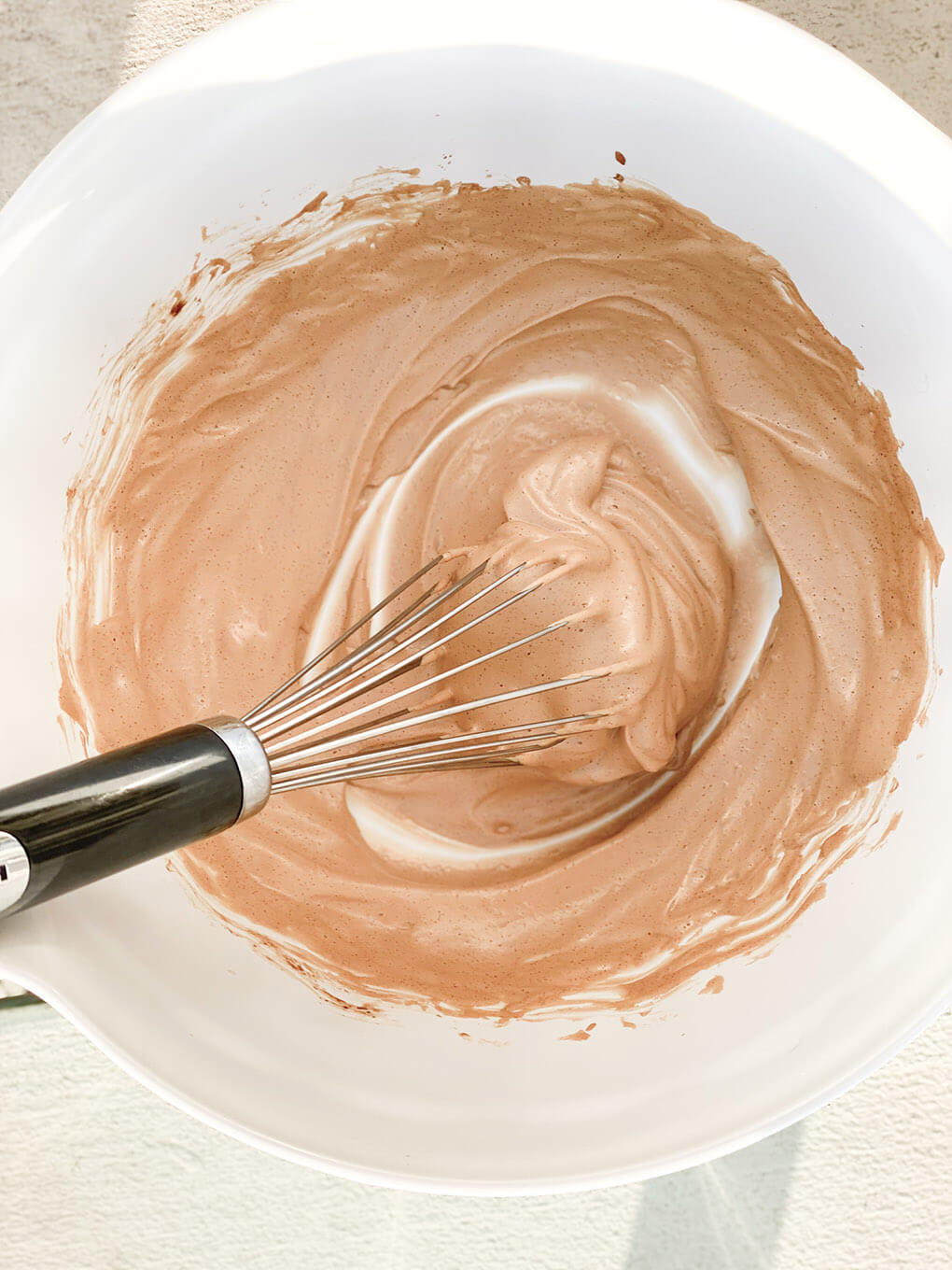 So then, add a splash of the milk you just used to make the coffee. When I say "splash," that's what I mean. Take the carton, tip it for a second, and that's it. You don't need to measure or anything – just add it straight into your bowl.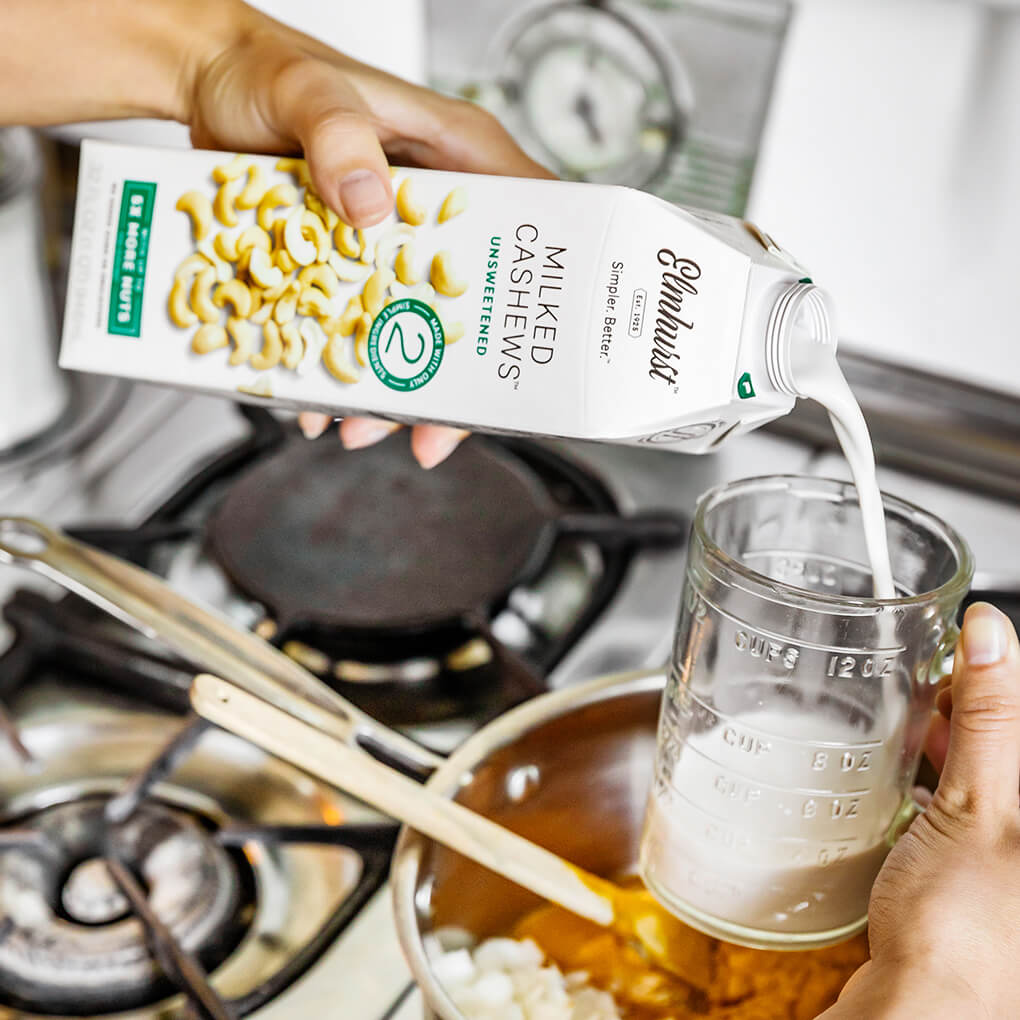 I'm guessing I added no more than 1/8th cup.
Stir together, then pour mixture into the popsicle mold(s).
Freeze for at least 4 hours, and enjoy.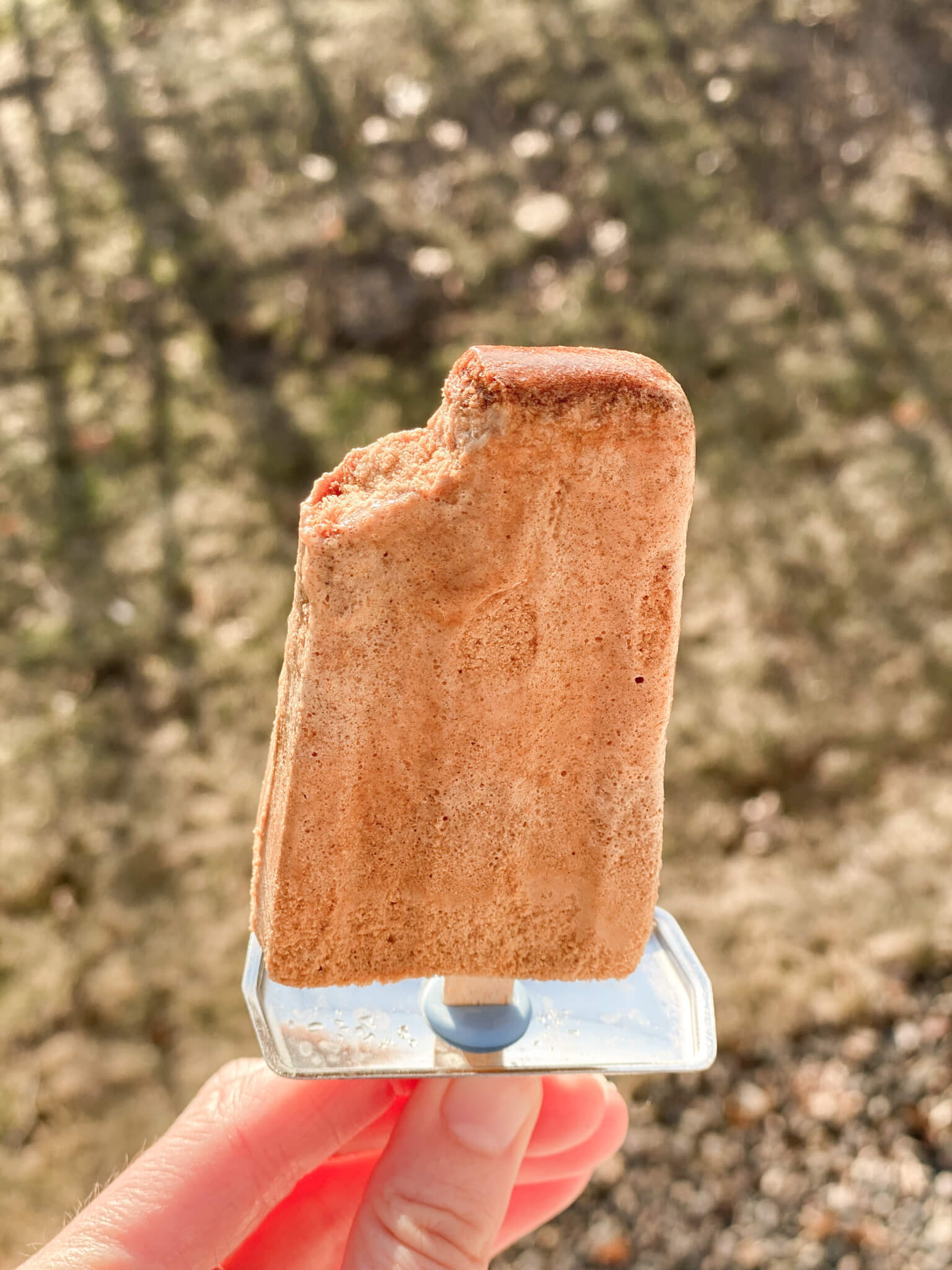 Also, do remember that even the popsicles have a gut healthy twist because they contain the probiotic and collagen boost, too.
Don't ever let anyone try to tell you a popsicle isn't "healthy."
p.s. Think your friends and family need this recipe, too? Click HERE to share it on Facebook.
If you liked this post, you might also enjoy:
A Gutsy Girl's Master Resource links with special coupon codes

Xox,
SKH
You will heal. I will help.