I'm excited to share Countercontrol for oily skin and acne line from Beautycounter with you today!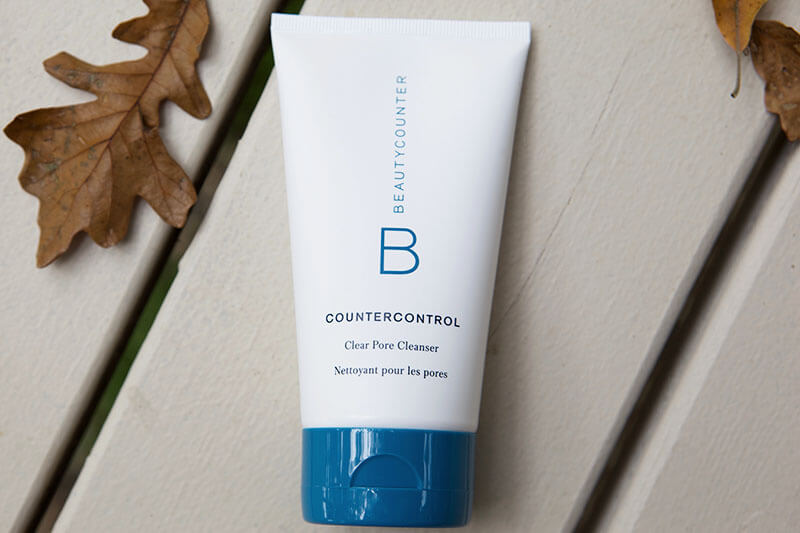 The Countercontrol line is intended to:
Control oil
Clear breakouts
Purify pores
Balance skin
Did you know…
Approximately 70% of people between the ages of 15 – 29 experience oily skin or moderate acne.
It is important to remember that while teens and young adults often have oily skin and acne, it can affect people of all ages and ethnicities.
Approximately 50% of the population between the ages of 20 – 40 have oily skin or acne.
Additionally, as women age, adult onset acne can occur often due to a combination of factors including menopause, medication, hormone imbalance, genetics and stress.
According to Michael McGeever, Chief Product and Merchandising Officer for Beautycounter,
In an independent consumer study, 95% of people said their skin looked clearer after using the regimen twice a day for four weeks.
If this line was around at the start (or peak) of my Perioral Dermatitis, it's what I would have used….hands down.
Beautycounter Countercontrol for Oily Skin and Acne Line
Click HERE to save this post for later.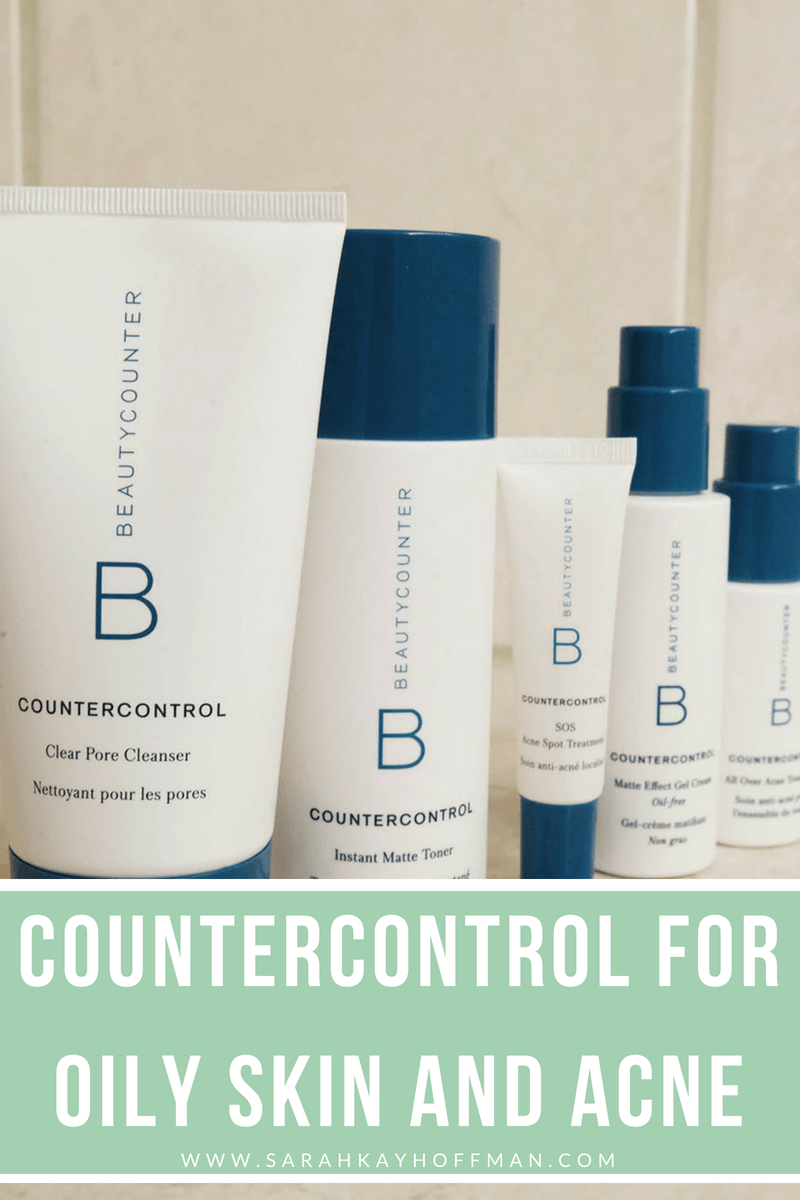 Here are the 5 pieces that part of the Countercontrol line (in order by which you'd use them):
Countercontrol for Oily Skin and Acne Prices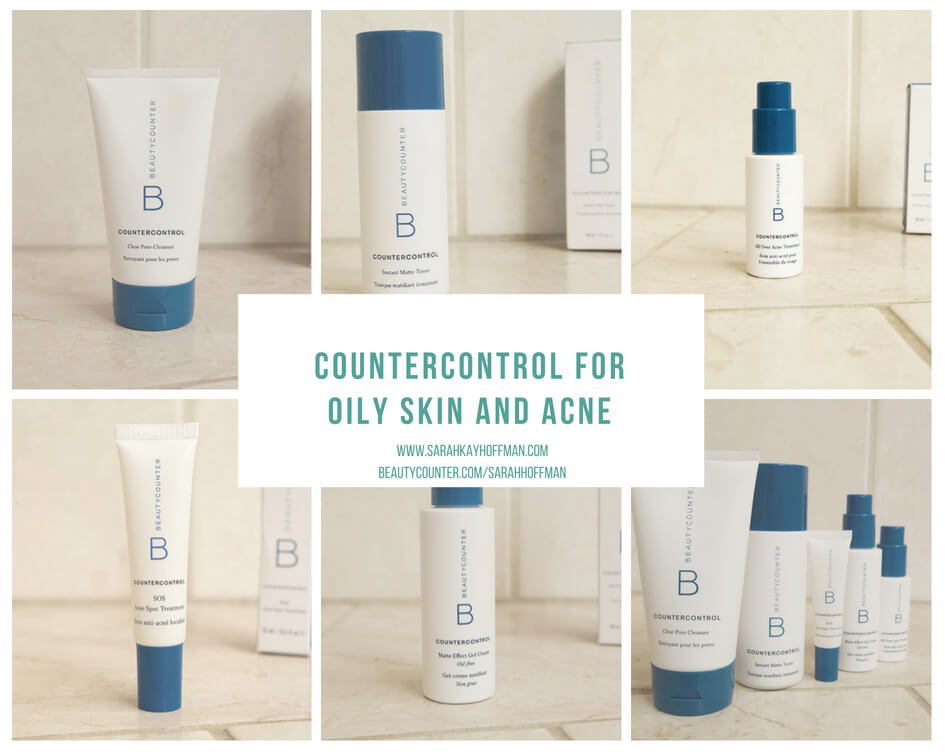 This line has competitive pricing for all other similar skincare lines produced by companies who use harsh chemicals, and that is one thing I truly love about this line.
If you purchase the entire line, you'll save 10%. Grab yours HERE.
The Countercontrol Line is Perfect For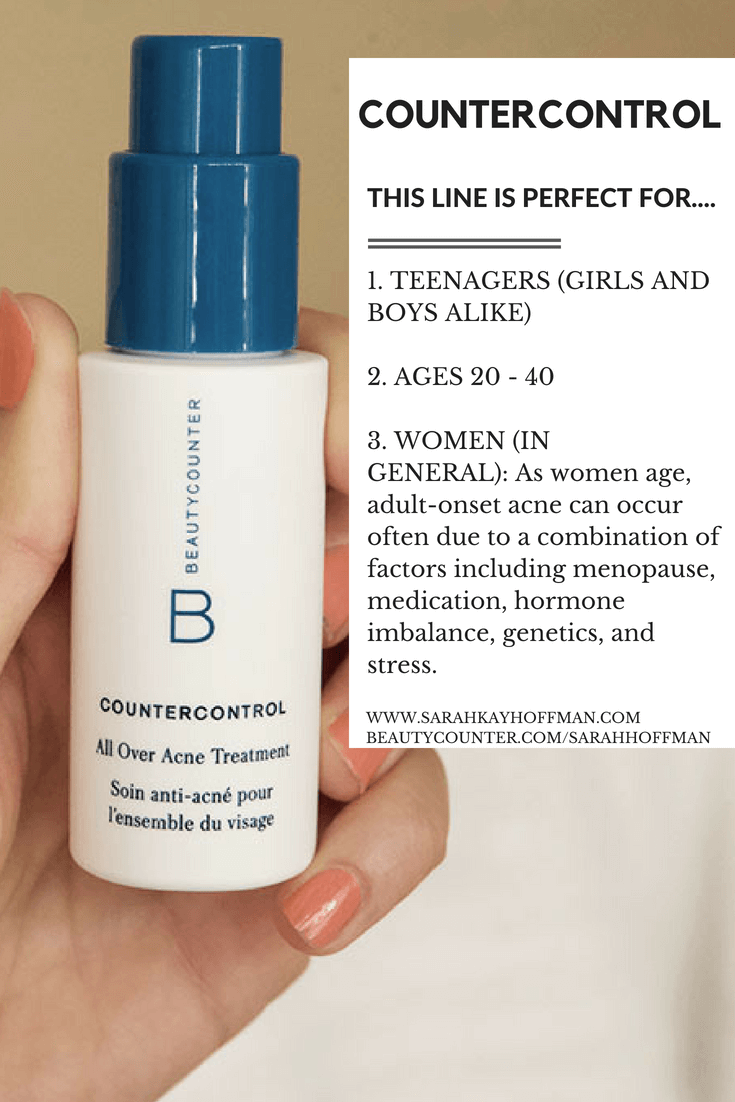 Teenagers

Back in the day, we all used the Clinique system. Think of it sort of like that, only with a massive upgrade and no harsh chemicals or endocrine disruptors (no surfactants, benzoyl peroxide, and sulfur commonly found in conventional acne products). Teens and young adults often have oily skin and acne, so this line could be perfect for them. However….

Ages 20-40

~50% of the population ages 20-40 have oily skin or acne, so many of you will fall into this category as well or maybe (probably – as I raise my hand, too) you'll especially find yourself here….

Women (in general)

As women age, adult-onset acne can occur often due to a combination of factors including menopause, medication, hormone imbalance, genetics, and stress. (This is where 90% of you likely fall. Ahem – me, too.) You can learn more about skin and acne via my 'Top 6 Skin and Hormone Books.'
FAQ's on the Skin Care Line
What if I have oily skin and not blemishes? What should I use?
Follow the regimen in this order:
1. Clear Pore Cleanser (cleanse)
2. Instant Matte Toner (prep)
3. All Over Acne Treatment (treat)
4. Matte Effect Gel Cream (protect)
What if my main concern isn't acne or oil control, but I still suffer from occasional breakout?
Simply use the SOS Acne Spot Treatment as a rescue treatment for the surprise breakout. This invisible, fast-acting formula can be added to any regimen after the treat step before applying a moisturizer.
What is the difference between the All Over Acne Treatment and the SOS Acne Spot Treatment?
The All Over Acne Treatment should be used on the entire face to help clear skin while also addressing the main causes of acne to prevent future breakouts from forming. The SOS Acne Spot Treatment is a targeted treatment to help clear active blemishes and should only be spot-applied on breakouts. The combination of the two will help clear skin and keep it clear.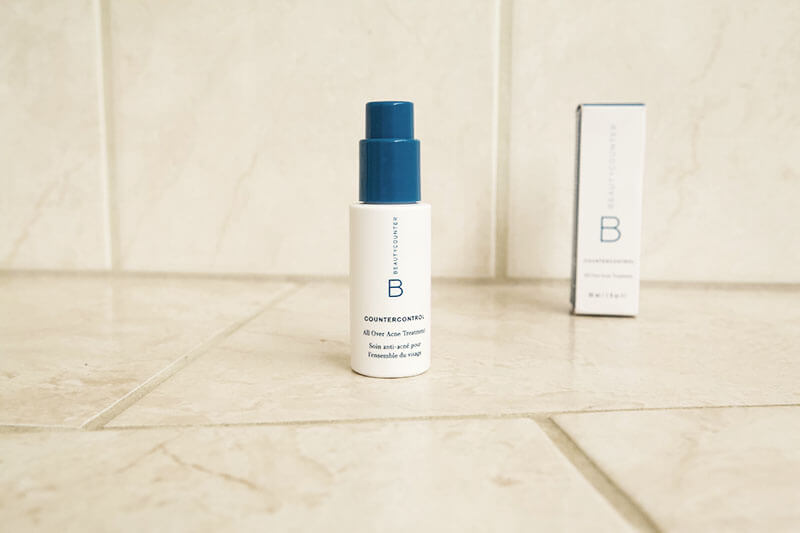 I can only buy two products from the collection. Which would you choose?
Based on independent consumer panels:
Matte Effect Gel Cream (Oil-Free): A great product for women and men alike, this innovative cream-to- gel formula maintains healthy moisture levels and has been clinically proven to control oil for up to eight hours! It's also a great primer for oily skin before makeup application to keep skin hydrated without the oily residue. In an independent consumer study, 96% of individuals agreed that skin was less oily and 93% agreed skin looked balanced.
SOS Acne Spot Treatment: Everyone needs a rescue from the surprise blemish with a fast-acting formula. This Treatment is the answer, with proven results after just three days. This product is bound to be a staple for customers of all ages.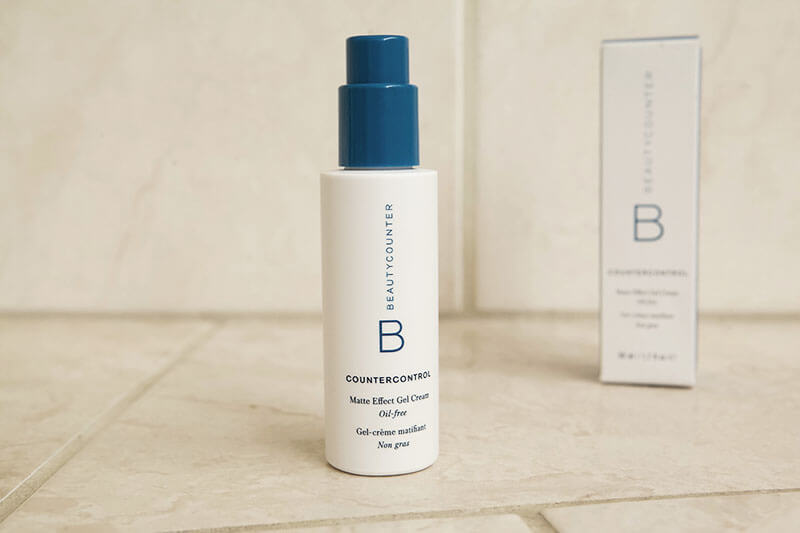 How quickly does the SOS Acne Spot Treatment work?
In an independent clinical study of twice daily use, blemish size, redness, and irritation was significantly reduced in just three days*.
*Results obtained from an independent consumer panel study of 30 people.
I have tested this over-and-over, and have found the 3 days accurate.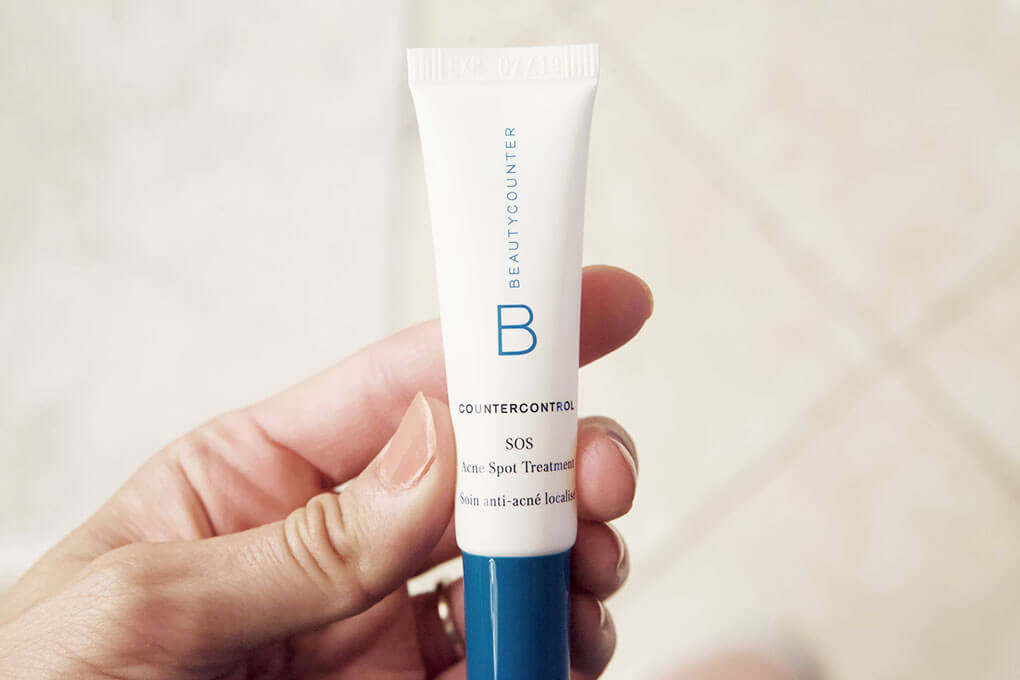 Will Countercontrol Treat Blackheads?
Yes, Countercontrol works to treat blackheads. Salicylic acid exfoliates and promotes cell turnover which helps reduce blackheads.
Is the Countercontrol Collection effective for Cystic Acne?
Countercontrol is designed to treat oily skin and moderate acne. Cystic acne is a severe form of acne that requires a medical treatment. People with cystic acne should consult a dermatologist or physician.
p.s. I'll add here that, in my opinion and experience, Cystic Acne always goes back to the gut. Read: Could Your Acne be Caused By Gut Problems.
How does the Countercontrol Collection compare to the other collections?
This image says it all.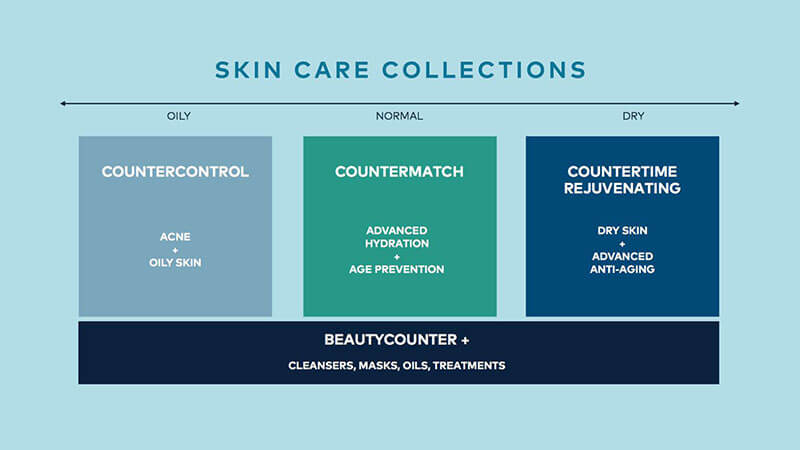 And there you have it….the line I have been waiting not-so-patiently to come out so I could share with you.
Questions? Leave them in the comments below, contact me HERE, or email me at sarah at sarahkayhoffman.com. I am happy to help you with any questions and/or in choosing the line(s) and products that are best for you.
p.s.s. Two more things…..
Today is the best day to join the Beautycounter mission and A Gutsy Girl team. Remember, with Beautycounter, you don't need a team in order to spread the mission, enjoy safer beauty products, and make money. You can do it all on your own (and the answer is no, no you don't need to spend money for any "start up" costs). You'll always save 25% off your own orders and be part of something meaningful and fun! If you are interested, click HERE to learn more and read all the FAQ's I put together. The best part? You + me – we will work together 🙂
Interested in the products, but want to try samples first? HERE you go.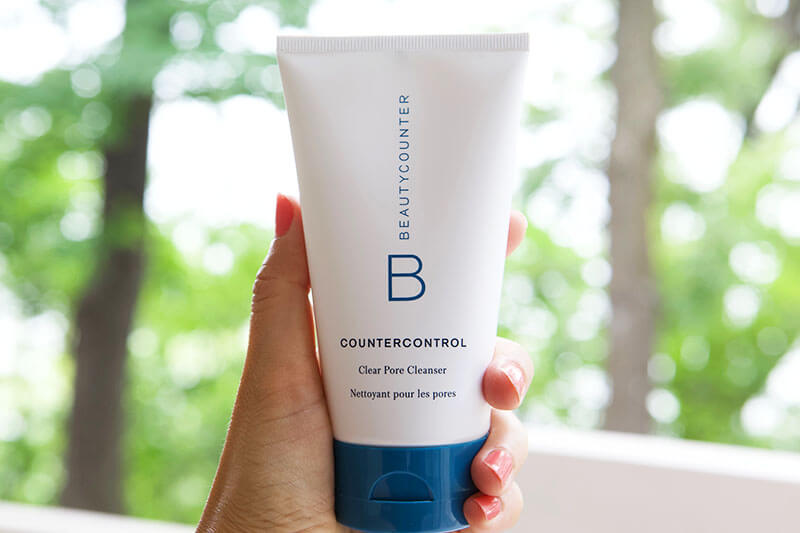 Xox,
SKH
You will heal. I will help.