Today I put together 9 signs your gut is unhealthy (or at least 9 signs your gut could be unhealthy).
People are always asking me how to know if their gut is unhealthy and/or if their SIBO, IBS, gut infection, etc. has healed, so I wanted to share today.
I was inspired to write this post now because I have been feeling so well (yes, even after eating all the things in Italy). I had a follow-up appointment with my doctor yesterday since I did the multiple tests, Colonoscopy and Endoscopy.
Guys – it was my best and strongest doctors appointment in years maybe. My doctor is even confident that if I keep doing what I'm doing, feeling well and healing like I am, there is a chance I can return to hard workouts again with no punishment.
9 Signs Your Gut is Unhealthy
Click HERE to save the 9 signs your gut is unhealthy for later.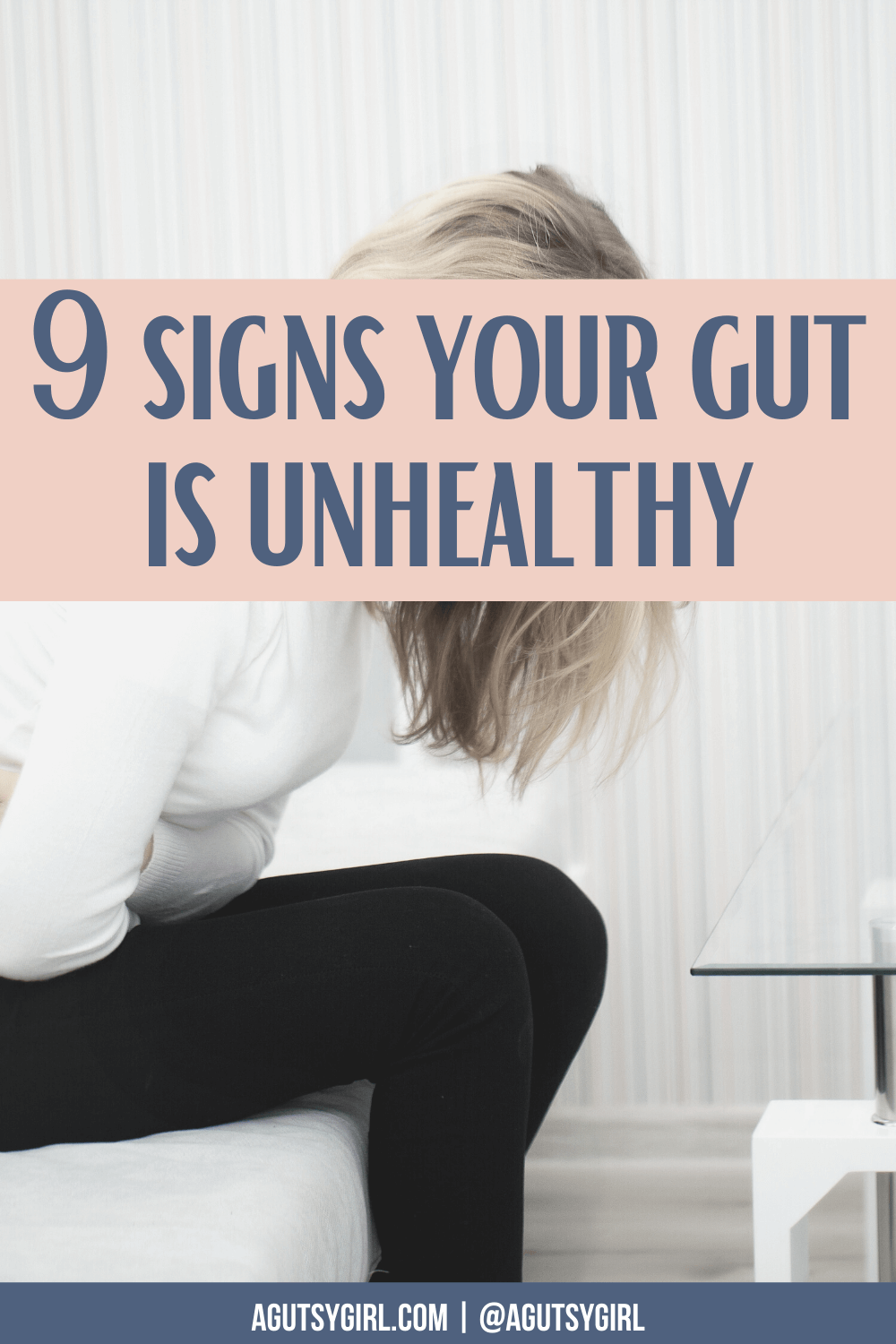 So how to know for sure if your gut is healthy?
It's actually simple, yet can prove to be a long, drawn out, and tedious process (especially if your doctor doesn't listen to you and/or wants to mask everything with medications as a solution).
The answer is that you MUST test, and not guess.
You could have every single sign I mention above and still be healthy (unlikely, but possible). The only way to know for sure is to test.
And while you wait, or even just before you test, be sure you've keeping excellent track of all your signs, symptoms, questions, thoughts, history, etc. with the best 90-day gut healing and chronic illness journal on the market.

No matter what, just please don't wait.
If you liked this post, you might also enjoy:
An entire e-book devoted to the gut, The Gutsy Girl's Bible: an approach to healing the gut.

Xox,
SKH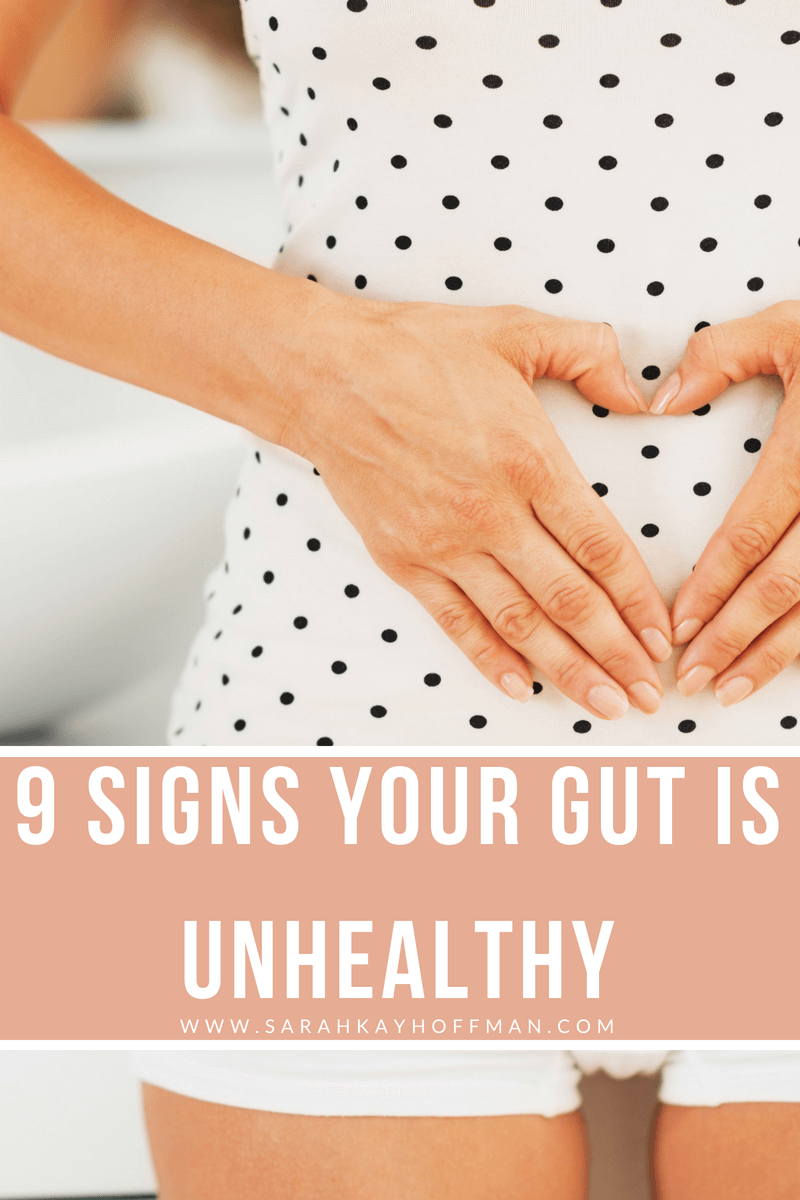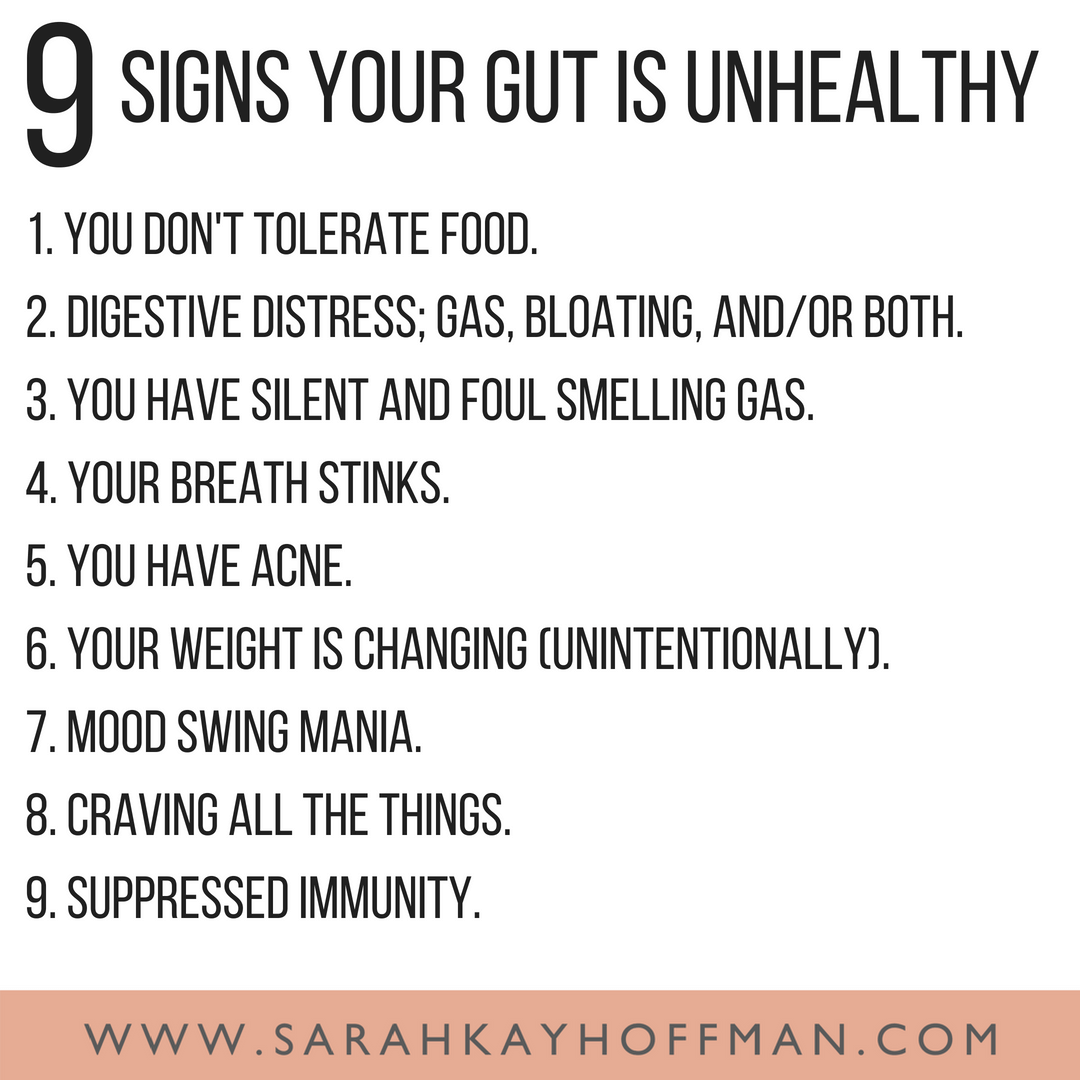 You will heal. I will help.