You know what's awesome about all those holiday lists? You get so many ideas of things to purchase for yourself stat. Amiright?! This list is that sort of list. The A Gusty Girl Holiday 2018 Gut Health Wish List is made up of items you might ask for, but more than likely you'll just purchase yourself.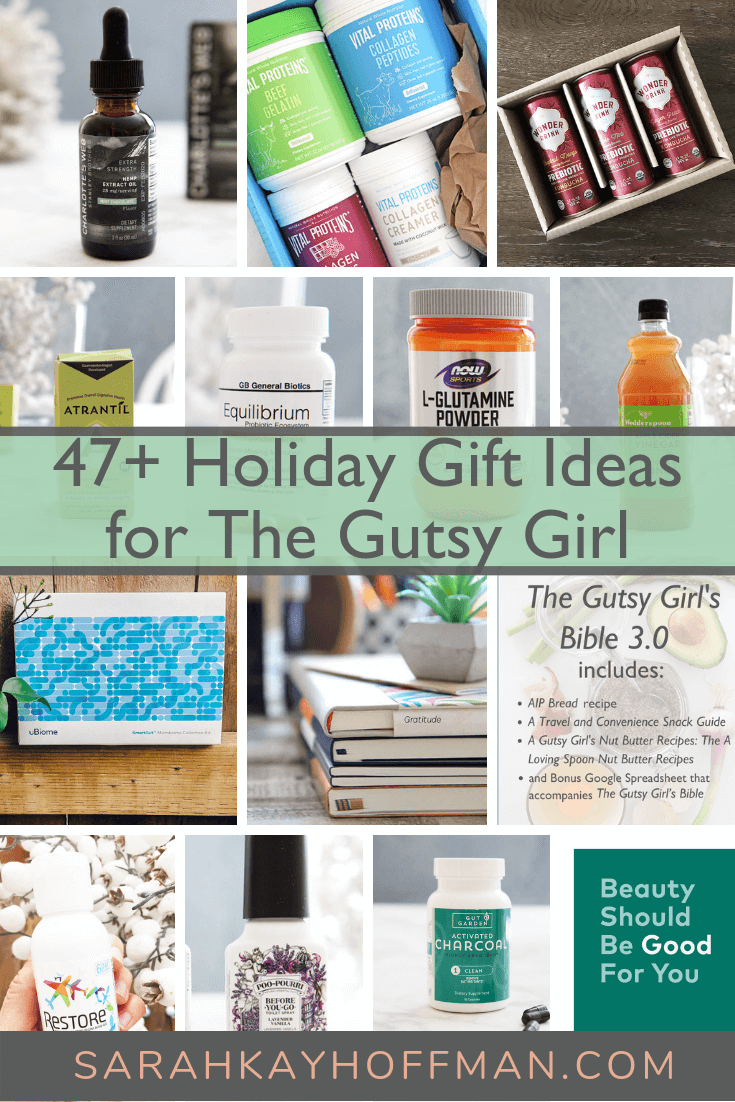 I have never done a gut-focused holiday list….until now. Why? Because this past year all things A Gutsy Girl really grew. I think it's because, as a society, we are dealing with more gut health issues than ever before. I have stayed a constant and consistent resource on all things gut since 2009 when I first started blogging.
So with that, here is my Holiday 2018 gut health wish list.
A Gutsy Girl Holiday 2018 Gut Health Wish List
Click HERE to save this post for later.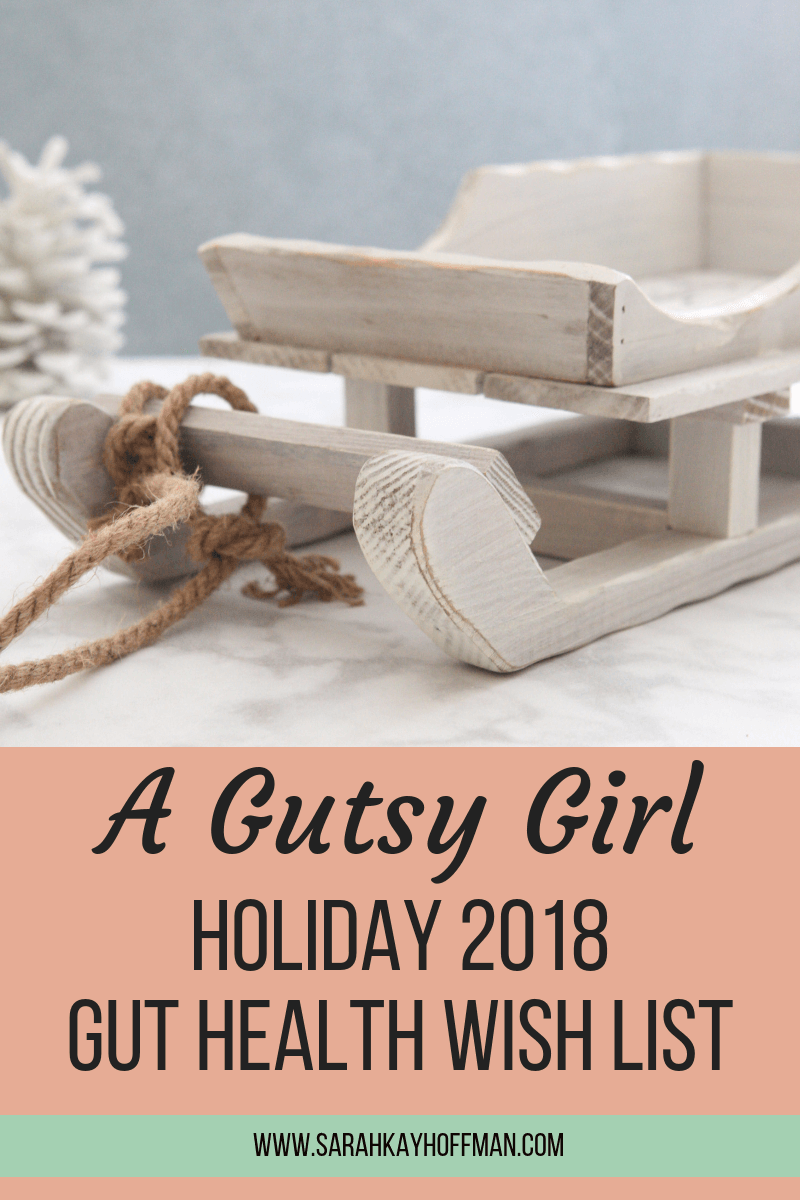 Any incredible gut health gifts I forgot? Tell me in the comments below! Let me know if you purchase any of these for yourself or someone else.
Here are all the 2018 Holiday Gift Guides:
Disclosure: Several brands and companies have sponsored this post, and many of the other links are Amazon Affiliate links. All opinions stated here are 100% my own. I appreciate your support, as this compensation helps with expenses to keep this blog up and running, and for me to continue sharing all that I can with you. For my full disclaimer and disclosure click HERE. Thank you for your support!
Xox,
SKH
You will heal. I will help.