In all my spare time I put together A Gutsy Girl's Master Guide to Prokinetics. Am I nerding out enough yet? No? Well good because I have zero intentions of slowing down anytime soon.
What is a Prokinetic?
A prokinetic, simply put, is something that stimulates movement or gastrointestinal motility.
They are drugs or herbal compounds that cause strong contractions and emptying of either the stomach contents or the small intestine.
At the 2017 SIBO conference it was stated that, "Prokinetics are used between treatment rounds and after eradication to prevent relapse by stimulating the MMC." They help prolong remission time.
Why do many Gutsy girls need prokinetics?
Gut motility is the term given to the stretching and contractions of the muscles in the gastrointestinal (GI) tract. The synchronized contraction of these muscles is called peristalsis. These movements enable food to progress along the digestive tract while, at the same time, ensuring the absorption of the important nutrients. Learn all about it HERE.
According to Dr. Hagmeyer,
People who have IBS-C or IBS-M or people who have had a positive Methane Breath Test usually have problems with the MMC- If your body is unable to move food, waste and bacteria down and out, and on top of it there is an issue with the ileocecal valve, then bacteria, parasites and co-infections can easily overgrow into the small bowel. Any time the MMC slow down or becomes dysregulated, you are slowing down the sweeping, cleansing actions which are so integral to GI health and immune health.
By the way, MMC stands for migrating motor complex and you can learn more about it in my post on Intermittent Fasting for SIBO. I also mention the IC Valve HERE.
A Gutsy Girl's Master Guide to Prokinetics
Click HERE to save this post for later.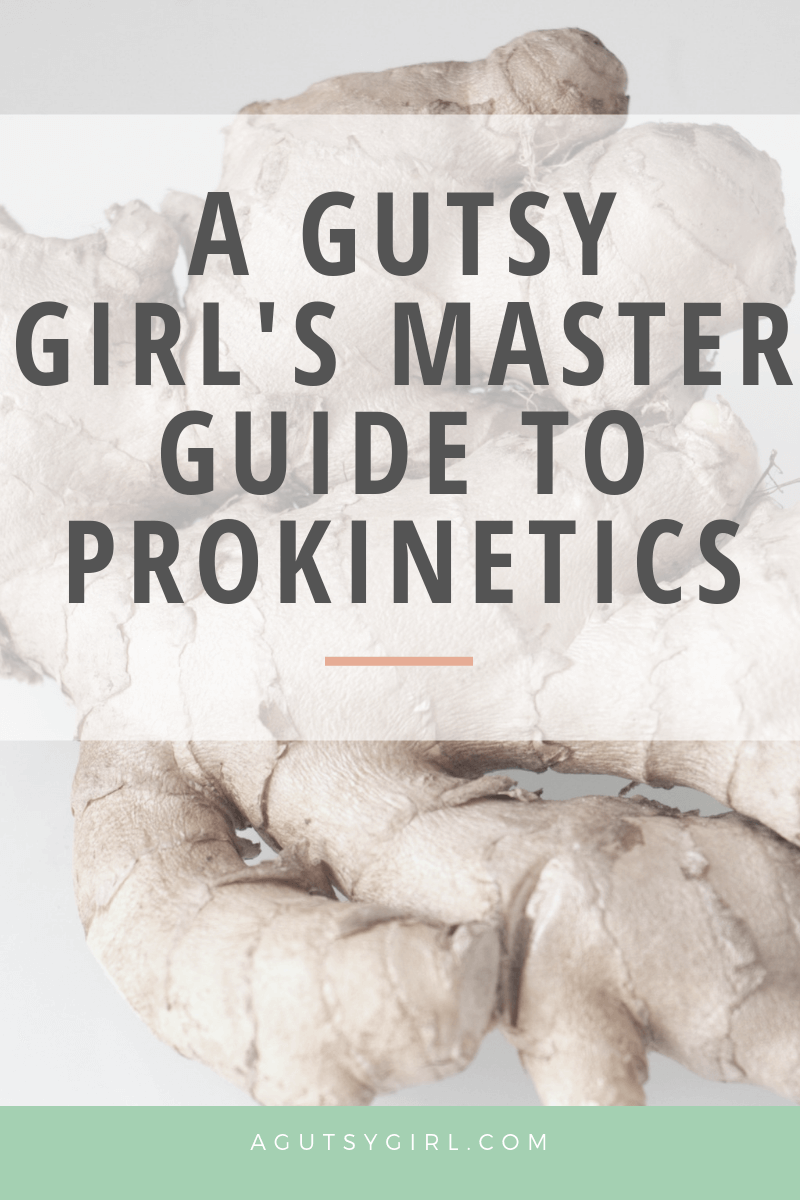 As stated above, there are both drug and herbal compounds that make up various prokinetics.
Pharmaceutical Grade
Make note that you cannot get all of these. Some are prohibited, others available only in other countries, and some are still being tested.
This is just a list of all pharmaceutical grade prokinetics that have been (or are currently being) researched.
Most people have no idea that motility is even a problem, much less that there are this many prokinetic agents out there. Fascinating!
Source: HERE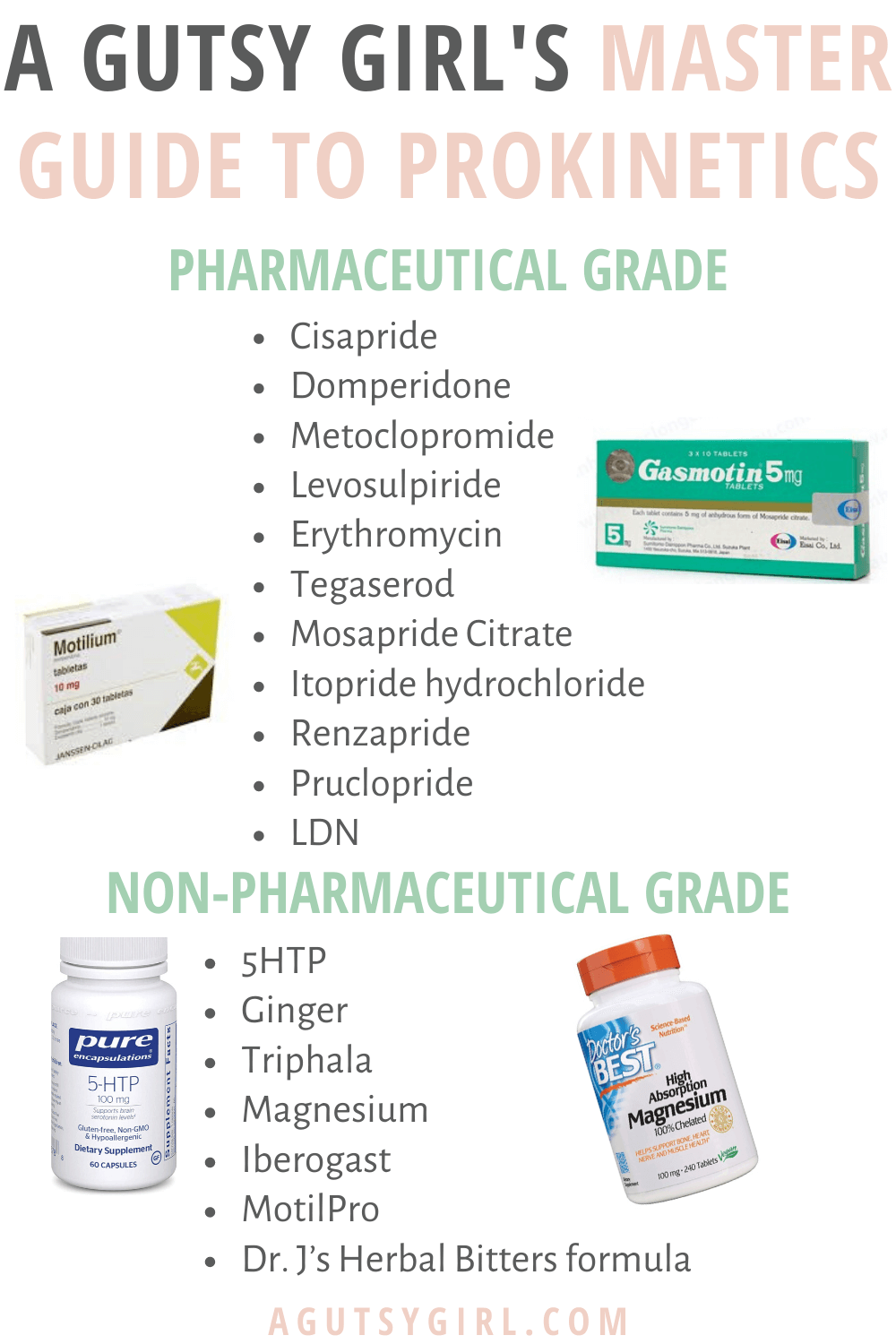 Non-Pharmaceutical Grade
Below are various natural prokinetics that anyone has access to.
Ginger
Magnesium (I also love Natural Calm)
Dr. J's Herbal Bitters formula:

Oregon grape/Gentian/Baical Skullcap/Dandelion root: 2-3 whole droppers in water 15 min before meal
Prokinetics I Have Used
I have used (in the past, currently, or currently but only intermittently) the following prokinetics:
LDN
ginger
magnesium
Iberogast
MotilPro
All of the above worked; the ones I still use to this day (because I find them super effective) are: LDN, ginger, and magnesium.
I believe that focusing on the MMC is key in overcoming SIBO. If you haven't yet spent time focusing on it and are still feeling miserable, consider it today.
If you liked this post, you might also enjoy:
The FREE 21-Day Gut Healing Inspiration Journey HERE.
Xox,
SKH
You will heal. I will help.