Alright, here it is – a SIBO Q&A with A Gutsy Girl.
Why? Well, despite the fact that I have already written a ton on the subject, I still get questions daily on it. And I like that about Y'all. You are always asking and inquiring, and I am more than happy to share.
If you search SIBO on agutsygirl.com, you'll find pages upon pages filled with information. But if not, then this is your place.
SIBO Q&A with A Gutsy Girl
Click HERE to save this post for later.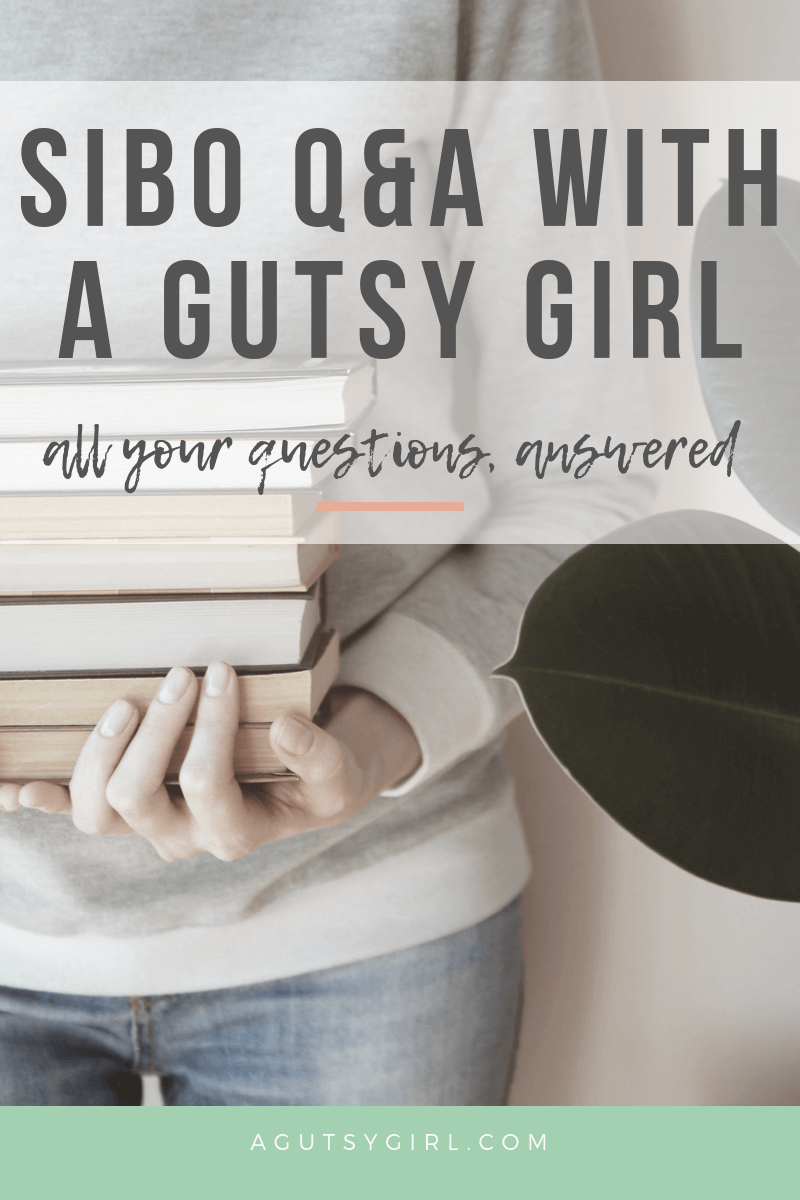 Here are some of the questions I was asked last week when I did an Instagram Story callout for any questions. Please make note that this is not an exhaustive list. If you have your own SIBO-related question, please leave it in the comments below so I can address and add it to this post.
Do you think antibiotics were the most important factor in clearing your SIBO?
Yes and no. Yes because, for me, without them the initial bacterial overgrowth was not likely to go away on its own. I tried both a stringent diet and the natural antibiotic route; I could never fully get rid of it.
And guess what? Those routes won't always get rid of SIBO for everyone. No shame in Rifaximin and/or Neomycin.
That said, the antibiotics played no part in keeping it gone for good.
How do you know if you have SIBO / what kind it is?
The way you know is by getting tested. Then, once you get tested, your levels will tell you if you're methane, hydrogen (or both) dominant. A word of caution, though, the current SIBO tests do not detect a hydrogen sulfide dominant form of SIBO.
Here are some resources on agutsygirl.com for knowing if you have SIBO and what kind it is:
Just found out I have SIBO. Started antibiotics recommended by doctor. Now what?
Great question! I think my 28-Day Rifaximin and Neomycin SIBO Journal will help.
Additionally, there is a lot of controversy over what we should be eating while on the antibiotic(s). You'll see in my journal above that I have done it all – no FODMAPs, some FODMAPs, all the FODMAPs.
I do not think that doing the full course of antibiotics FODMAP-free is the answer. I did that during round one (I've done four rounds total), and it clearly was not the right answer; I relapsed fairly quickly.
I believe the answer is that you must eat some FODMAP foods, even though it will not make you feel great. In fact, I felt miserable. But I believe, deep down, that by eating FODMAPs as much as you can tolerate is best for the long run.
Again, though, everyone is different. I just learned to trust the process.
Does Atrantil help to get rid of Methane SIBO?
In 13 Natural Antibiotics for SIBO I stated, "'According to Atrantil, "It is formulated by a board certified gastroenterologist to naturally and safely disrupt the the methane production by removing the unwanted bacteria from the small bowel and send them to the colon, where they belong."'
I did use Atrantil, for the record.
Broccoli
Someone asked,
Small servings of cooked broccoli are low-FODMAP, but why does it give me so many tummy problems?
First, ask yourself if this is exactly how you're eating the cooked broccoli (in these quantities). (Taken from Reasonable SIBO.)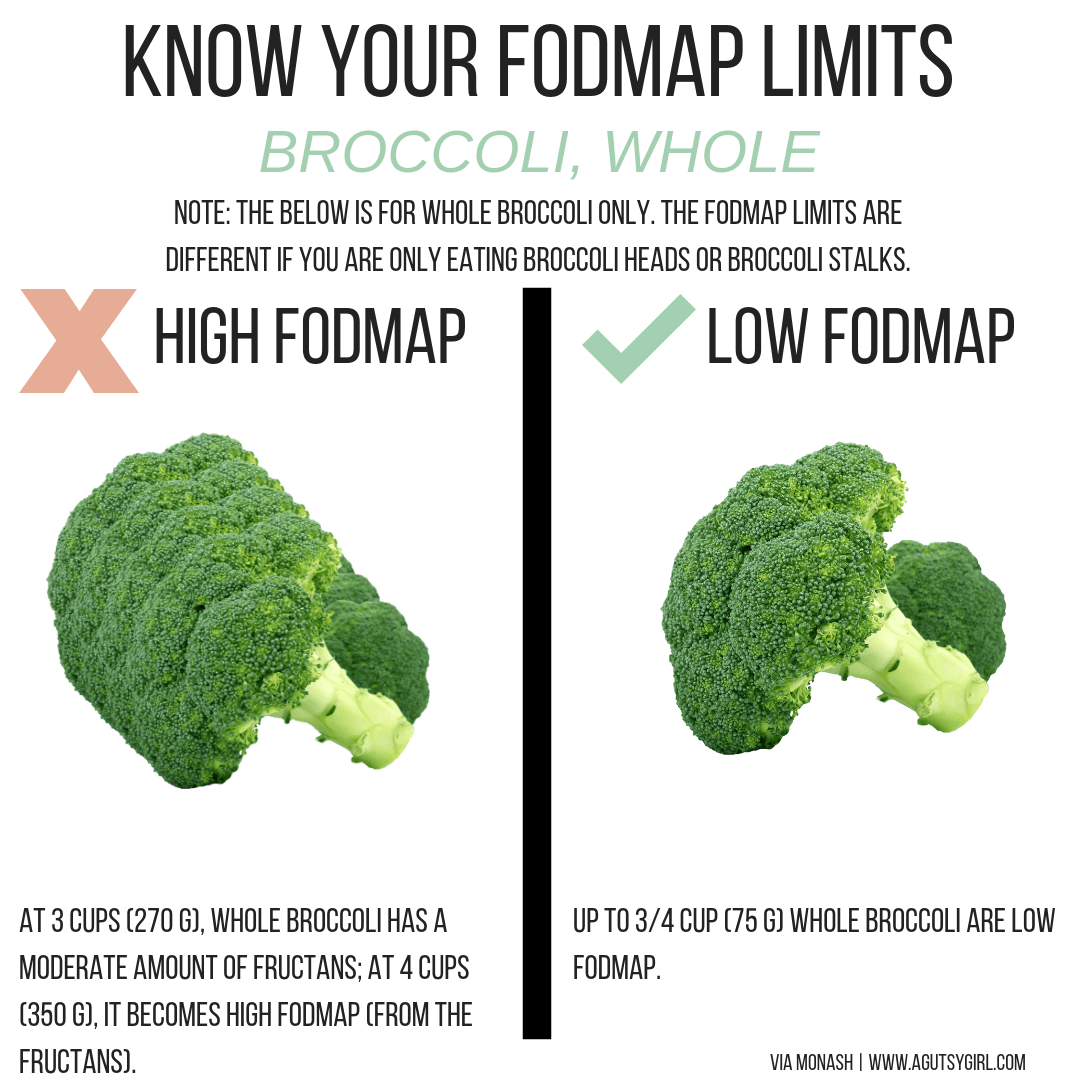 If your answer is, "No," then try no more than 3/4 cup to see how you do. But if the answer is "Yes," then consider these things:
What else are you eating with the broccoli? Other high-FODMAP foods? Maybe it's just an overload.
What is your emotional state while eating the broccoli? If you're stressed about it going into the meal, your body knows, can, and will react.
Have you tried taking a digestive enzyme before eating it?
I know there are far more questions, so please, ask away in the comments below.
Xox,
SKH
You will heal. I will help.