I want to share with you 12 science-backed ways to boost your immune system today.
Now more than ever, people are obsessed with boosting and protecting their immune system. Everyone is jumping on the bandwagon because it's relevant, important, and incredibly "trendy."
I'm here to tell you that I've made the immune system relevant and important long before now. And I will continue with the trend long after this season of life.
Why?
Because remember, most of the immune system cells lie within the gut.
The ONLY thing I care about on A Gutsy Girl is the gut.
If you've been around for any length of time and have adopted many of the things I teach, preach, and practice, you're already well on your way to a stronger immune system. And if this is your first time here – welcome – you're about to reap the benefits of my extensive research, writing, and personal trials, errors, and — yes — successes.
But today it's all about the science. I have 12 science-backed ways to boost your immune system.
12 Science-Backed Ways to Boost Your Immune System
Click HERE to save this post for later.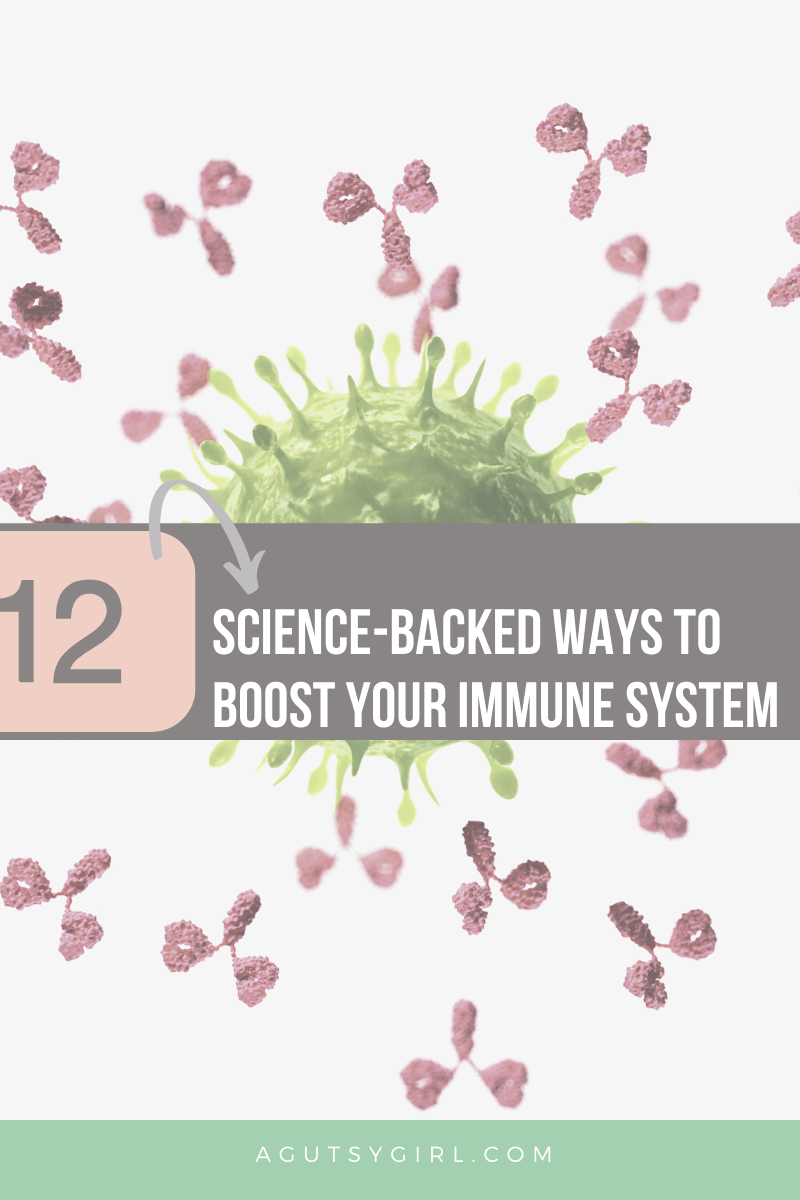 p.s. Because this is a professional website and I'm constantly citing my resources and references, linking to the sources is nothing new. But because I'm telling you that they are "science-backed" ways, I'll put the source for each right in line with the item.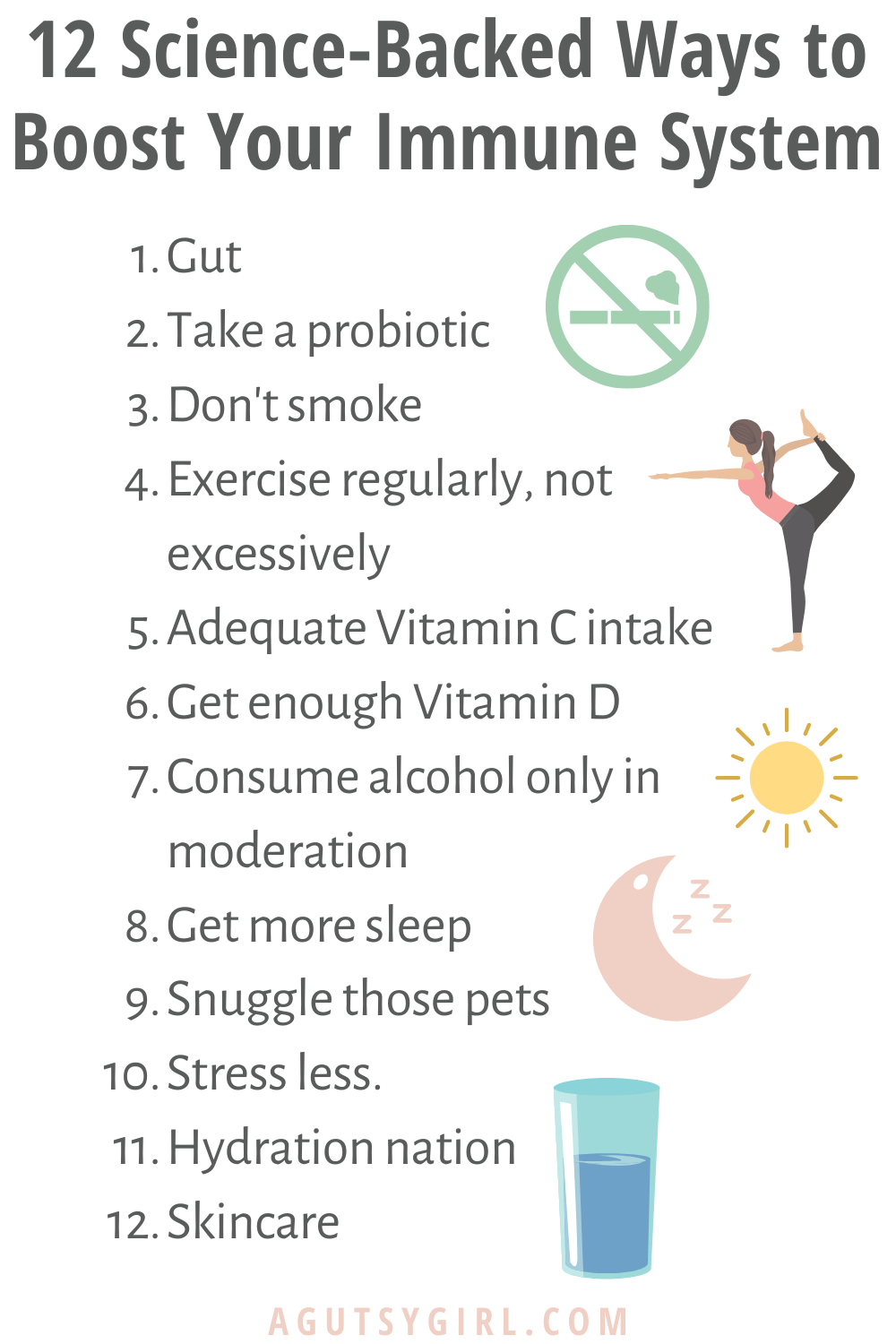 And there you have my 12 science-backed ways to boost your immune system.
Let's all get "boosted!"
If you liked this post, you might also enjoy:
Xox,
SKH
You will heal. I will help.